Hive Open Mic ( #openmic ) is a global community celebrating live music on Hive. Each week is a new event, encouraging musicians to share songs with an international audience.
---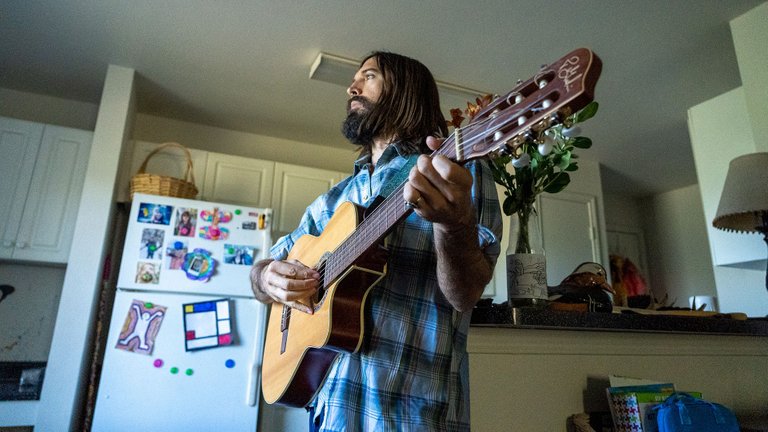 This week our Hive Open Mic theme is: "Woman Life Freedom." To me this is a well-timed and meaningful focal point, drawing attention to some really big cultural shifts happening around the world right now. I've witnessed a shift in my own social circles as women are forming sisterhood circles and holding space to grow, flourish, and value the worth they see in themselves and each other. We are all worthy of unconditional love and respect.
In my understanding, self-worth is something that has been largely lost among women through hundreds of years of male-dominated workplaces and worldly ways. I am reminded of a time 100 years ago when women didn't even have the right to vote in this nation. I think it is massively rewarding for all of us when a woman knows her worth. I believe when we all stand in our strengths the world is a better place.
The song I'm sharing here originated a week or so ago. It is inspired by a sister-friend who I've known for a long time. Her name is Heather. I recently learned some of her life story and the challenges she's faced, and the path of forgiveness, and the way she is now finding Grace. She is a sparkly person surely originating from a star nation, I imagine. This song is for her, first. And in the bigger picture, it is for all women, men, and children.
---
Sparkles
Mm-mm-mm-mm mm-mm-hm
Sparkles in your eyes, mm-hm
Serve as a reminder you are a golden child
Showing the divine inner fire
Through your smile
Sparkles in your touch, mm-hm
Serve as a reminder you are as firm as granite
Moving mountains across the planet
Through your hands
Sparkles in your voice, mm-hm
Serve as a reminder you are a blessed star
Giving medicine to the world
Being as you are
Let your steps be light, mm-hm
Walk in beauty with the Almighty with you
Fill your cup with love every day
Drink it up
Mm-mm-mm-mm mm-mm-hm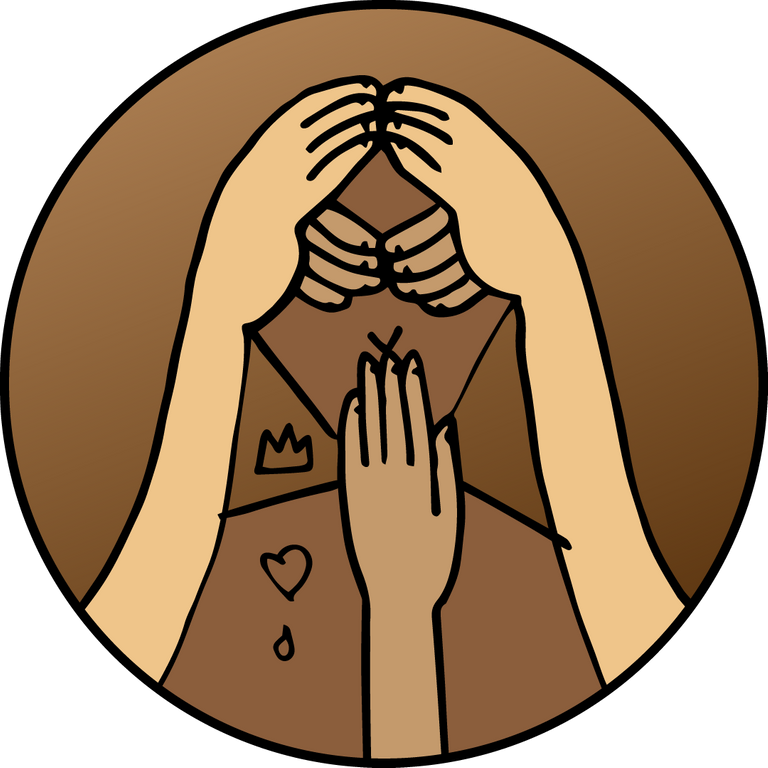 ---
Acknowledgements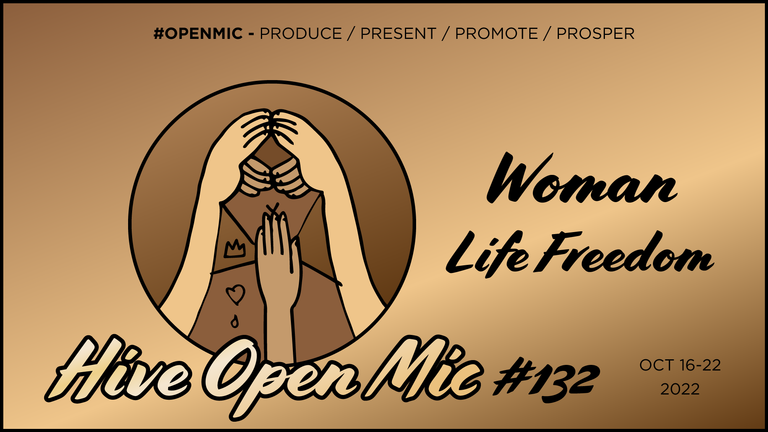 Hive Open Mic - Week 132 is underway right now, with the current theme: "Woman Life Freedom." We introduce new themes every Sunday, inviting musicians to share a common current. Musicians always have full freedom to bring whatever music feels inspired in the moment. There is still time to jump in and enjoy this week's Hive Open Mic event!
💛