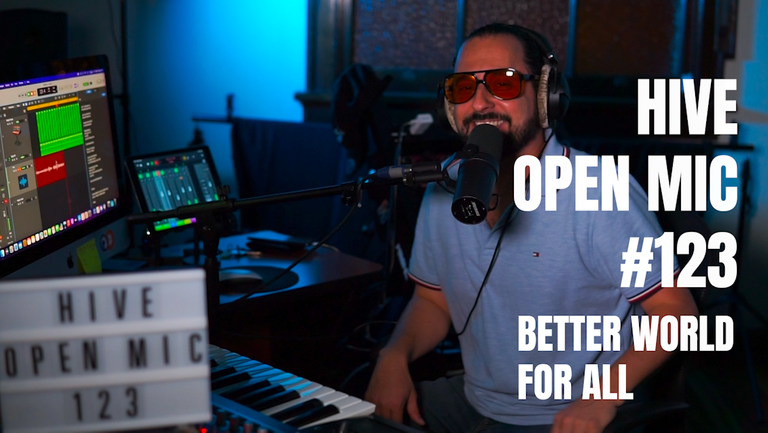 ---
gm everybody!
It was raining cats and dogs this evening, so I decided to stay in and have a stab at this week's HIVE Open Mic! It's my very first one and definitely not my last.
I started playing with some ideas with my instruments and managed to put something together worth building on. The song is definitely not finished, but I wanted to show you how it's coming along.
I'd be thrilled to share the files with you or collaborate, so feel free to hit me up.
Lyrics:
well…price goes up
the dollar goes down
put on a smile and
take off that frown
'cause we're buildin'
on the blockchain
Decentralized
ain't got no VC
no CEO
you can't sensor me
it's the blockchain
This ain't YouTube
This Ain't Twitter
I got my private Keys
no need to see ID
my H.I.V.E. belongs only to ME
I can send you three
event an NFT
don't need to spend gas fees
only RCs*
*this is the #HIVE blockchain *
Chorus
Gonna Make this world a better place
gonna make it a better place
Hope you like it.
---
---
▶️ 3Speak