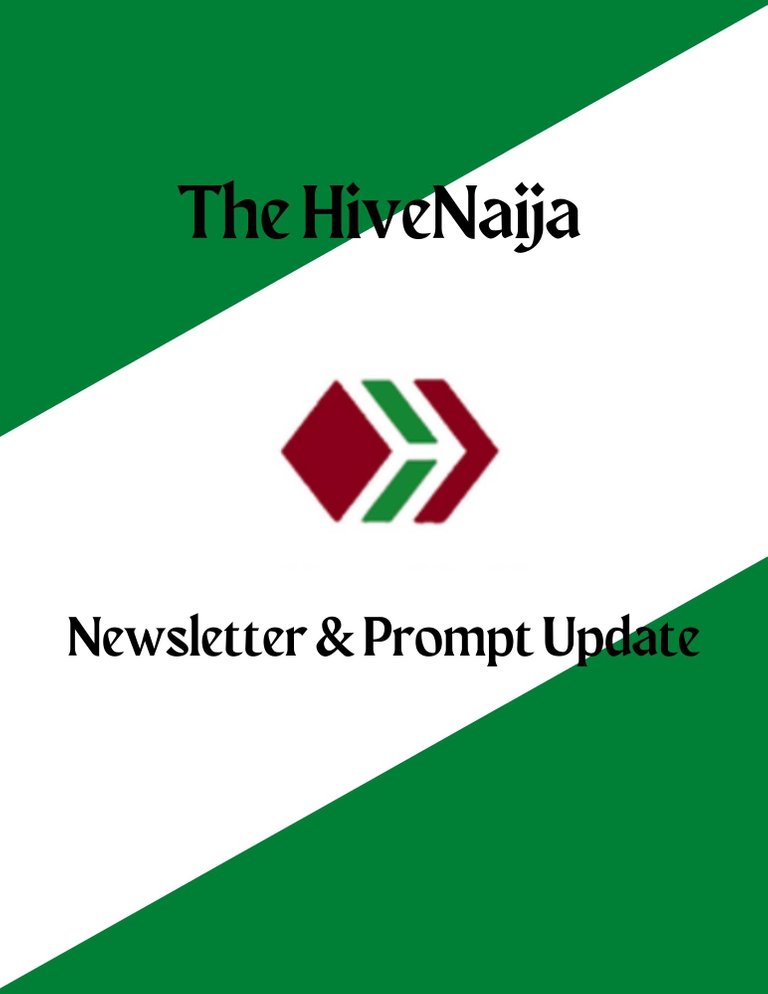 We are extremely proud to announce that first October doesn't only mark the Independence Day for Nigerians, it is also the beginning of something with @dreemport.
We all know how much Dreemport brings to the table with their fun and challenges. Many of us Nigerians have experienced it and still talk about it.
What is Dreemport?
In the words of a Dreemer:
Dreemport is a curation platform with rewards powered by Hive that brings together writers from multiple platforms (like read.cash, medium, publish Ox) for improved sharing of content and genuine engagement.
It is pretty simple and not complicated at all. All you have to do is curate and engage with five posts daily and then submit your post for others to do the same. This post How do I use Dreemport? It's easy! :) will show you more and also guide you.
The Movement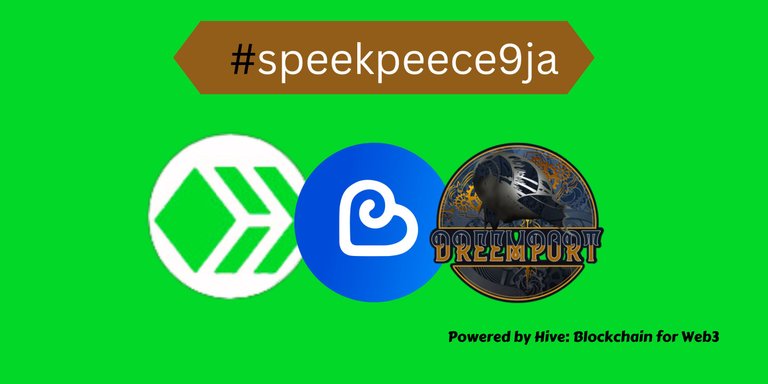 This month of October, we shall #speekpeece not only in our post, but to those around us as well. Nigeria has been holding on to hope for as long as we can remember. Even now, most people do not associate Nigeria with anything good but we know how it really is. Every nation, race or tribe has its ups and downs. Just like the way life works, there are a few bad eggs. So what is the reason for SpeekPeece?
For three weeks, just like @dreemsteem explained in her post here, we would be speaking peace over our nation.
"But how do we do that?"
"You would find out soon."
What the Hive Naija team can do for now is encourage you to join this movement, to love and respect anyone you come around, even children. Give people a reason to smile this season and just be kind to your fellow ones. Not just on Hive but outside too, be a helper and lend a hand.
Welcome The HIVENAIJA
For the purpose of this collaboration, a Sister account for Hive Naija was created on Ecency. Why? You may ask. Well you see, this post tells you everything you need to know about why Ecency is premium. For those who do not understand what Ecency is? It is another frontend for Hive with loads of benefit. Click the link above to know why. Also click this button to "Join" The HiveNaija Community. Read the rules and get familiar because, that is not all!😁
For the coming challenge with Dreemport, we are encouraged to use the Ecency frontend but it is not compulsory. Use whatever frontend you are comfortable with and most especially, let us have some fun!🤩
You want to join Ecency but don't know how? Don't worry. You can send a message on discord to @deraaa (deraaa#4794) and she'll gladly put you through, or you can pop into our server on Discord. Any which way!
The Contest
Our Sister account was created with the purpose of drawing everyone together for the #speekpeece movement. As a start, we are going to be looking for something special. Here is the Hunt👇:
Finding the Treasure: A riddle
When our Sister was made,
she was given unique features.
She has a treasure tucked at her side.
Many years ago,
Nigerians exclaimed in glee and to the dawn,
they firmly believed.
Can we find the treasure?
This is going to take some detective glasses but fear not, clues shall be dropped every day by @deraaa on LeoThreads with a link in the Dreemport Discord - Share your threads.
The Reward:
5 Hive
3 Leo
1,000 Ecency points.
Mouth watering ehn? The MOD's are sad to miss this one. By Saturday, First October, we would be announcing the winner! So, get that creative mind working😎.
How do I participate?
Indicate in the comments that you are interested with the tag, #speekpeece.

Be human. This means it doesn't matter if you are Nigerian or not.

Check into the Dreemport server daily for clues.

Make/respond to threads and invite others (both Nigerian and foreigners) to participate. Use the tags #hivenaija #dreemport #speekpeece on them.

When you find the clue or have what you think is the right answer, pop into her DM (deraaa#4794) and write it down with the date and exact time of submission.

Have fun while doing it!
Note: This is supposed to be a break week for all Dreemers. This contest challenge is optional and can be ignored if decided. This is just for fun and totally not compulsory. So, do not feel the need to participate if you don't want to. It doesn't affect you in anyway. Only join in for the fun😊
2geda9ja
We had quite the number of people turn up for the meeting on discord last month and we are excited for the meeting coming up this week. Today, 25th of September by 6pm, we would be convening again on the discord server. Come with your ideas, observations and suggestions. Let us push HiveNaija forward!
Join the Curation Trail
If you like our work, please support this project by delegating Hive Power to @hive-naija or you can join our curation trail.
The benefits of the curation trail
Although it does help the community to make an impact, it's also a great way to earn Curation rewards. The Curation rewards are returns in investment for every individual who joins one.
Click HERE to join the curation trail or you can delegate to @hive-naija.
|25HP| |50HP| |75HP| |100HP| |200HP| |500HP| |1000HP| |5000HP|