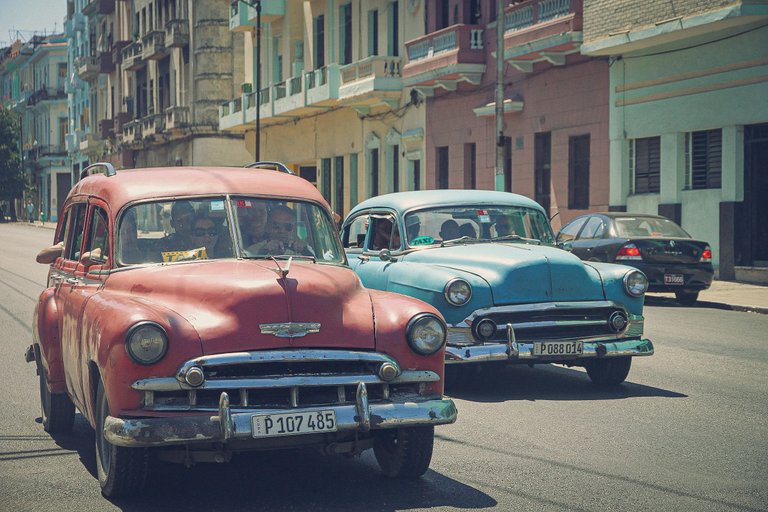 I blogged about the Autoworld of Brussels in one of my previous posts, where a whole range of classic cars are exhibited. This time, let's see a real-world show of old-timers in Havana, Cuba. It's inspired by Qurator's Photo Quest Vintage Photography, and the first photo is my entry.
It's not only the ubiquitous vintage cars there that spark the idea, but also the sun-saturated streets that remind me of the sepia-toned old photos. So, here comes my selection from almost 8 years ago(that is vintage too :D), thanks to this contest... otherwise the photos just keep lying in my drive untouched. There are still many images left, as Havana's streets are filled with colorful old cars and lively scenes. It's simply a photography lover's dream!
If you wonder why there are so many vintage cars in Havana, here's the reason. Cuba didn't have any car manufacturers, so they had to import cars from other countries. The first imported car was from France during the Cuban-Spanish-American War. Later, from the beginning until the middle of the 20th century, American cars were the majority on Cuban roads. After the U.S. embargo following the Cuban Revolution, Fidel Castro banned the importation of American cars.
As a result, we see all these vintage cars over the streets today. Some of them are repainted with bright shining exteriors, and others are not so well-preserved, as you can see from my photos here. I also took them as taxis when going from and to the airport. It's not so comfy sitting inside, and it came with heavy smoke and noise, but I enjoyed the great vibes.


我前些天发过布鲁塞尔的"汽车世界",那里展出了一系列经典老爷车。这一次,让我们到古巴哈瓦那看一场实景真车秀。
你可能好奇为什么哈瓦那街头会有这么多五彩缤纷的老爷车?这是因为古巴本土没有汽车制造商,不得不从其他国家进口汽车。第一辆汽车是在19世纪末美西战争期间从法国进口的。从20世纪早期一直到中叶,进口的汽车主要来自美国。后来古巴革命美国实施禁运后,卡斯特罗下令禁止进口美国汽车。
结果就留下了如今这些无处不在的老爷车。从照片里可以看到,有些旧车被重新粉刷成亮色,就像当地的街道一样斑斓浓烈,还有些已经年久失修,尽显沧桑本色。往返机场时,我也试了试老爷车。虽然坐在里面不太舒服,还伴随着浓烟和噪音,但那种拉丁地区特有的快活氛围足以让我印象深刻。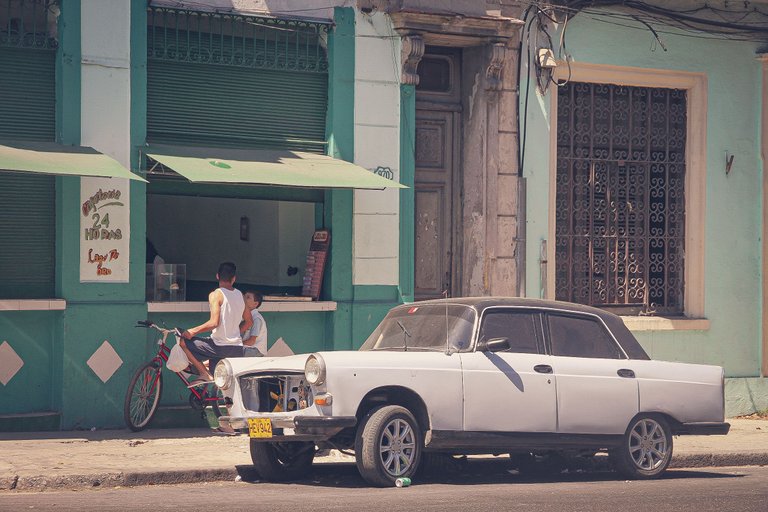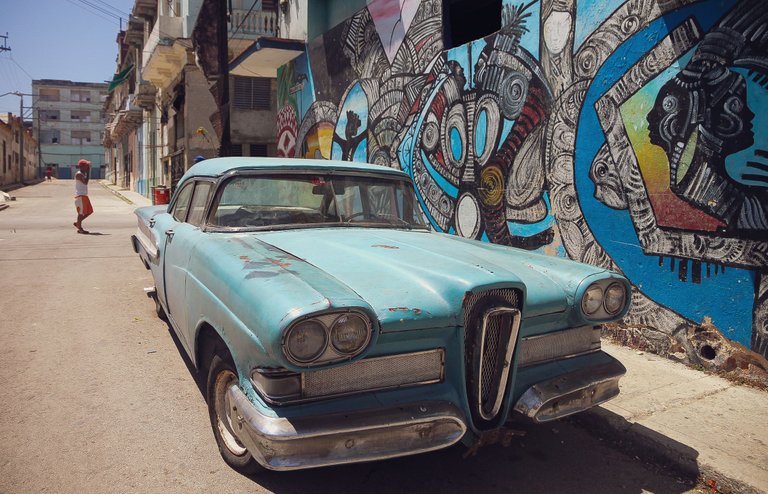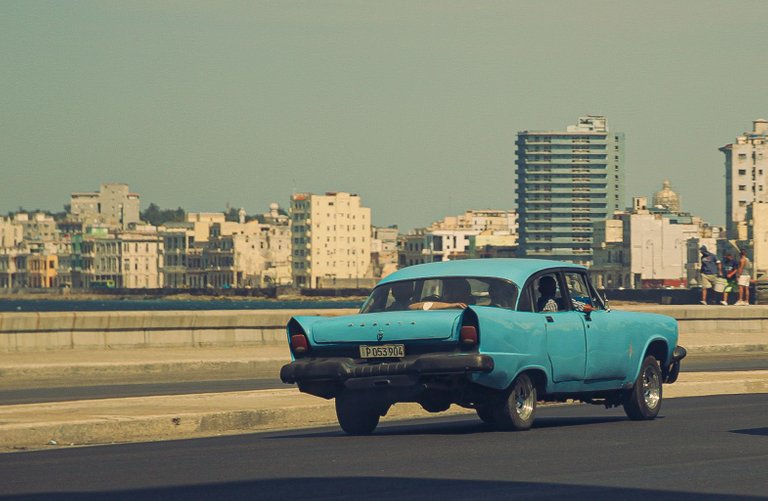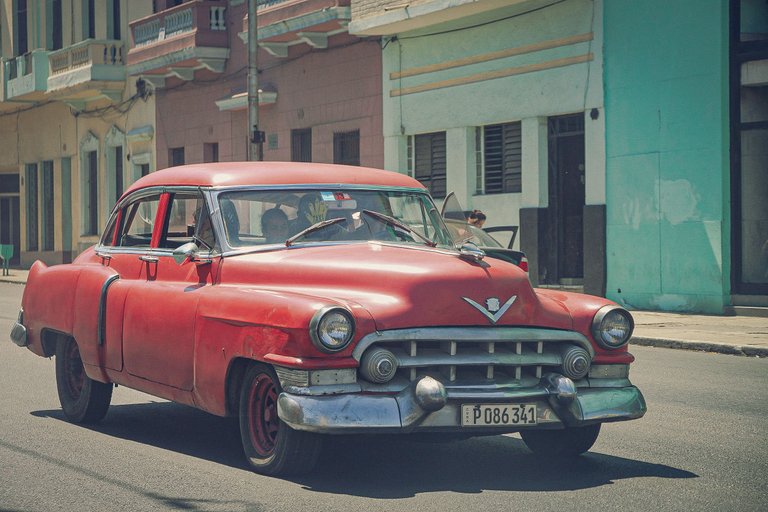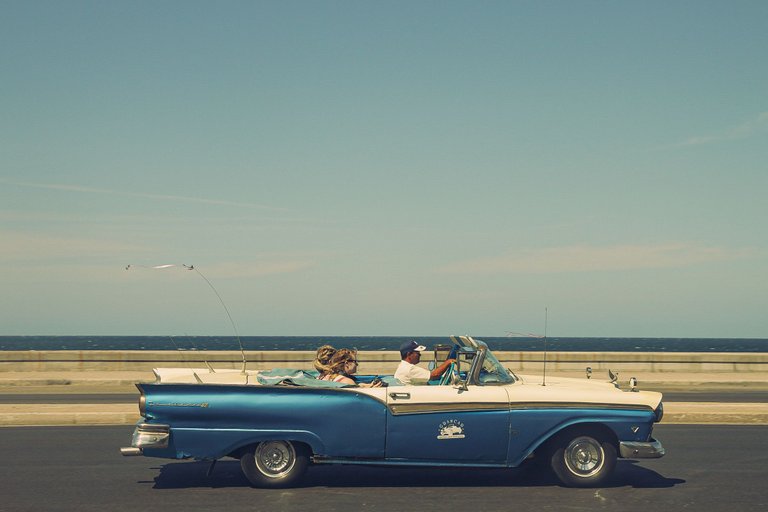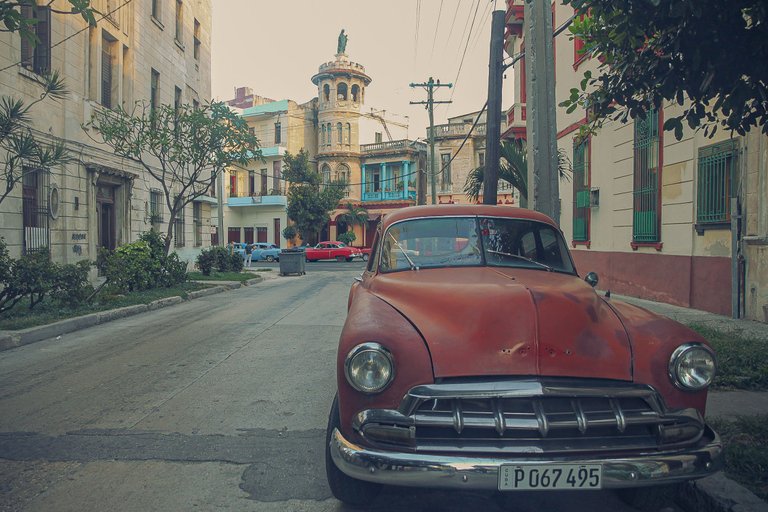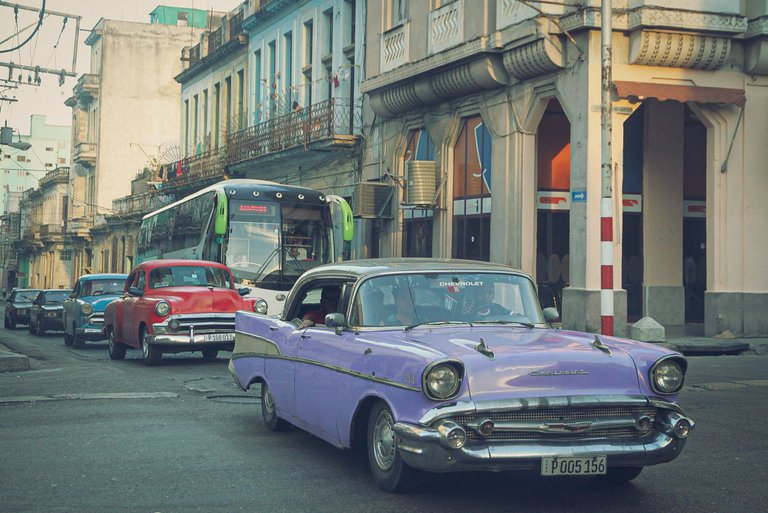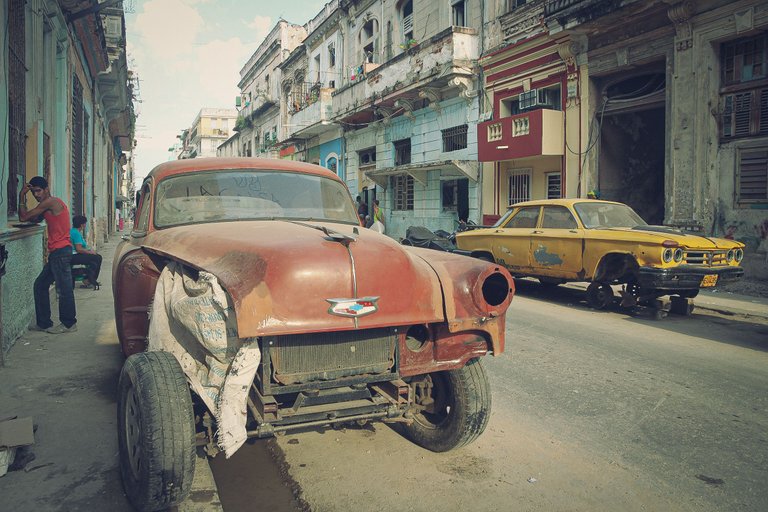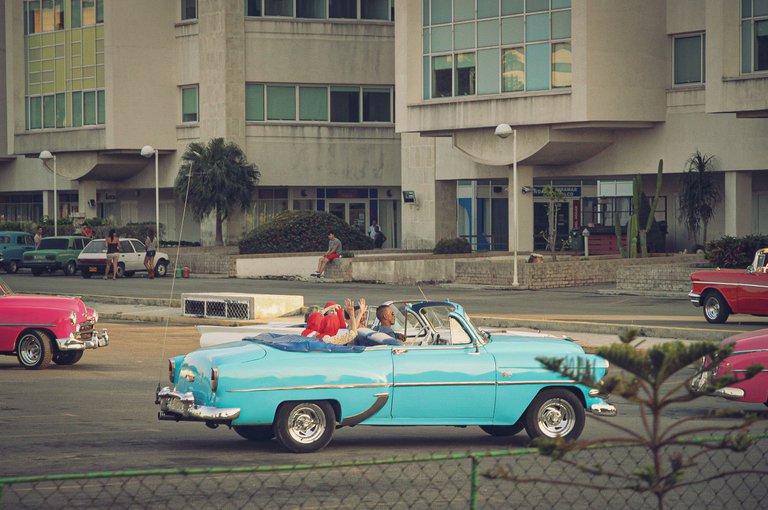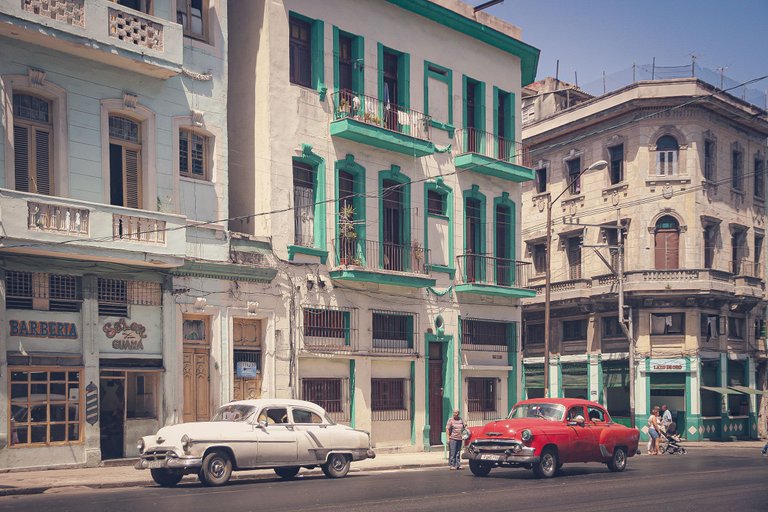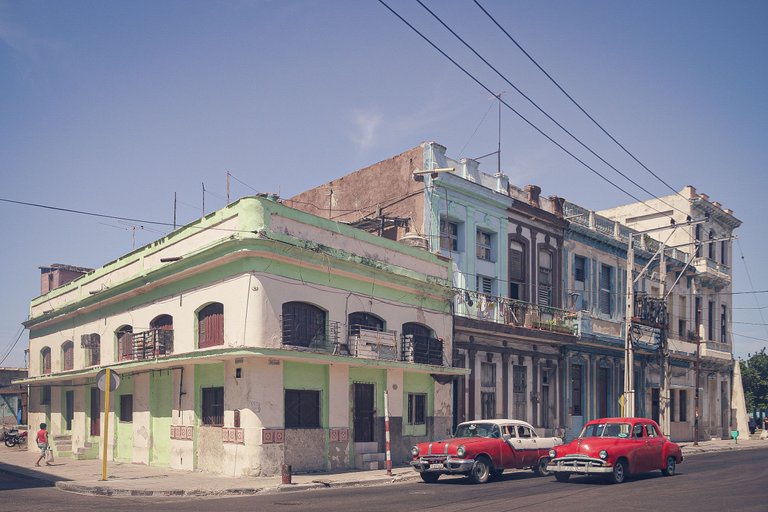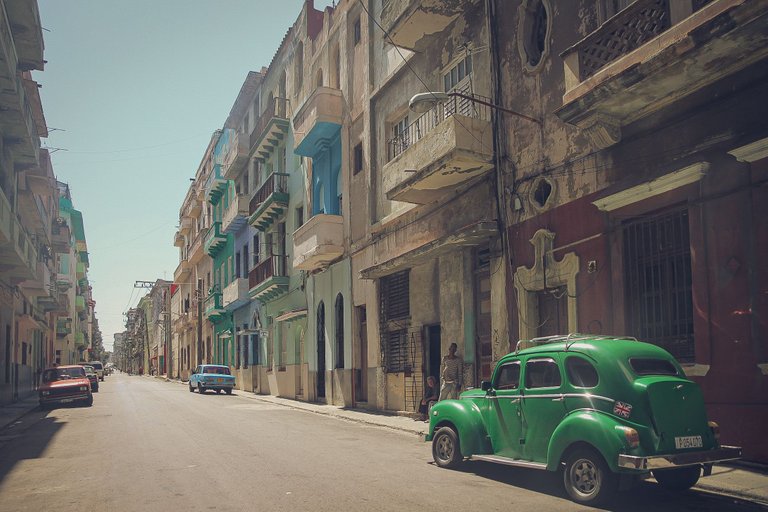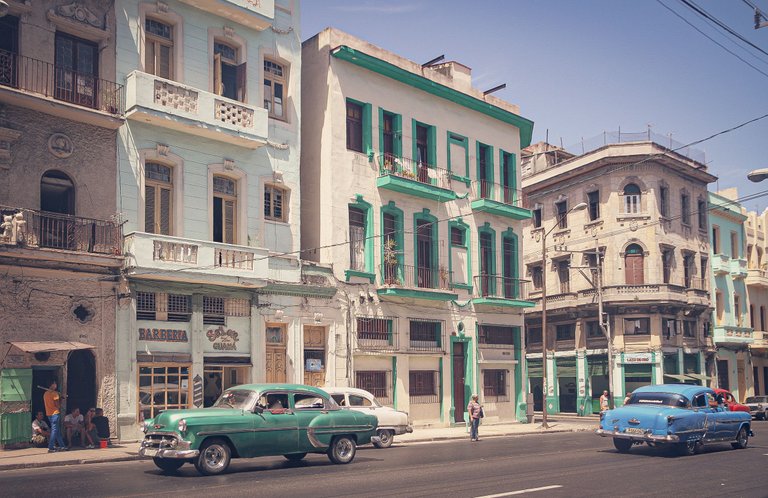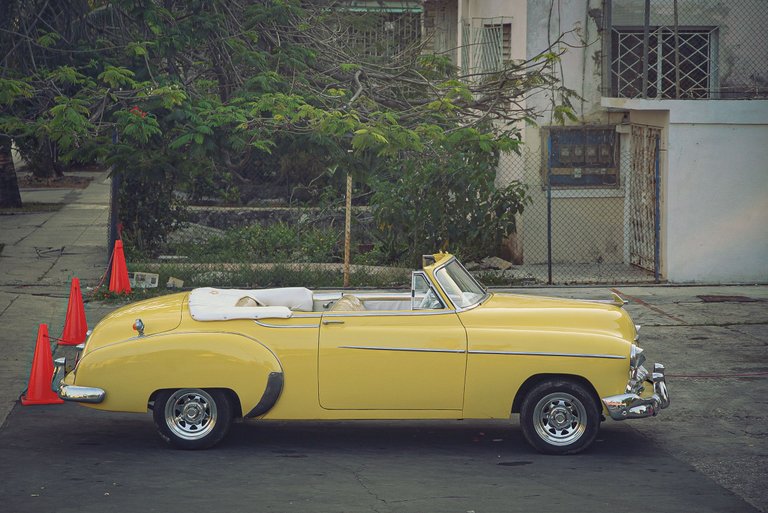 All content by @itchyfeetdonica
图文 by Donica


---