Following my last post about the lower town and the middle-level sanctuary complex, this time, let's walk further up to the top part of the cliff. There you can see an imposing château and its ramparts, as in my photo above.


接着上一篇的下城和中层圣所,这次我们来看看悬崖顶部的城堡和通向那里的小径。
途中,我看到一个绑在树上的扇贝壳,指引朝圣者方向。我在西班牙北部圣地亚哥的朝圣路上,也遇到好多佩戴这个标志的朝圣者。据说,贝壳的线条代表了来自世界各地的朝圣者所经过的路线,这些路线都通向圣地亚哥的圣詹姆斯墓。
还有布满大头钉的祈愿树桩,供信徒们将大头钉敲打进去进行祈祷。我还看到一片叶子上也被钉上了大头钉,可能是小孩子闹着玩的吧......
在小径的每个转弯处,都有一个十字架小站,配有法语和英语的宗教故事描述。整条路共有14个小站,直到顶端。
经过一处岩洞祭坛后,就快到达顶部平台的耶路撒冷十字架了。最上面的城堡和城墙是用来保护那些宗教圣所的。我觉得那座尖顶的钟楼也很上相。从高处可以看到周围壮丽的自然风光和旁边的另一个小村庄。


On the way, I saw a scallop shell tied to a tree, a symbol guiding pilgrims in the right direction. When I was on the route of Santiago de Compostela in northern Spain, I also met pilgrims wearing this symbol. It is said that the shell's lines represent the routes traveled by pilgrims from different places, which all lead to the tomb of Saint James in Santiago.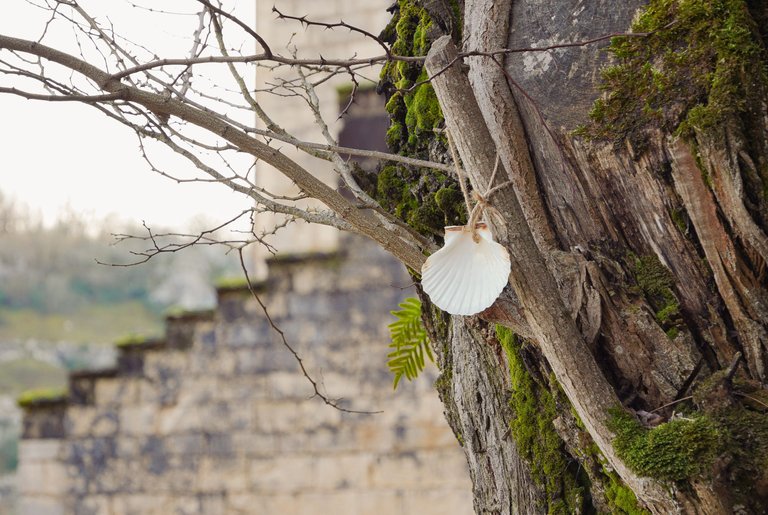 There were also trunks for people to send up their prayers. The man in my photo below took a pin stud and nailed it to the trunk with his prayer. I noticed that someone even put a pin onto a leaf...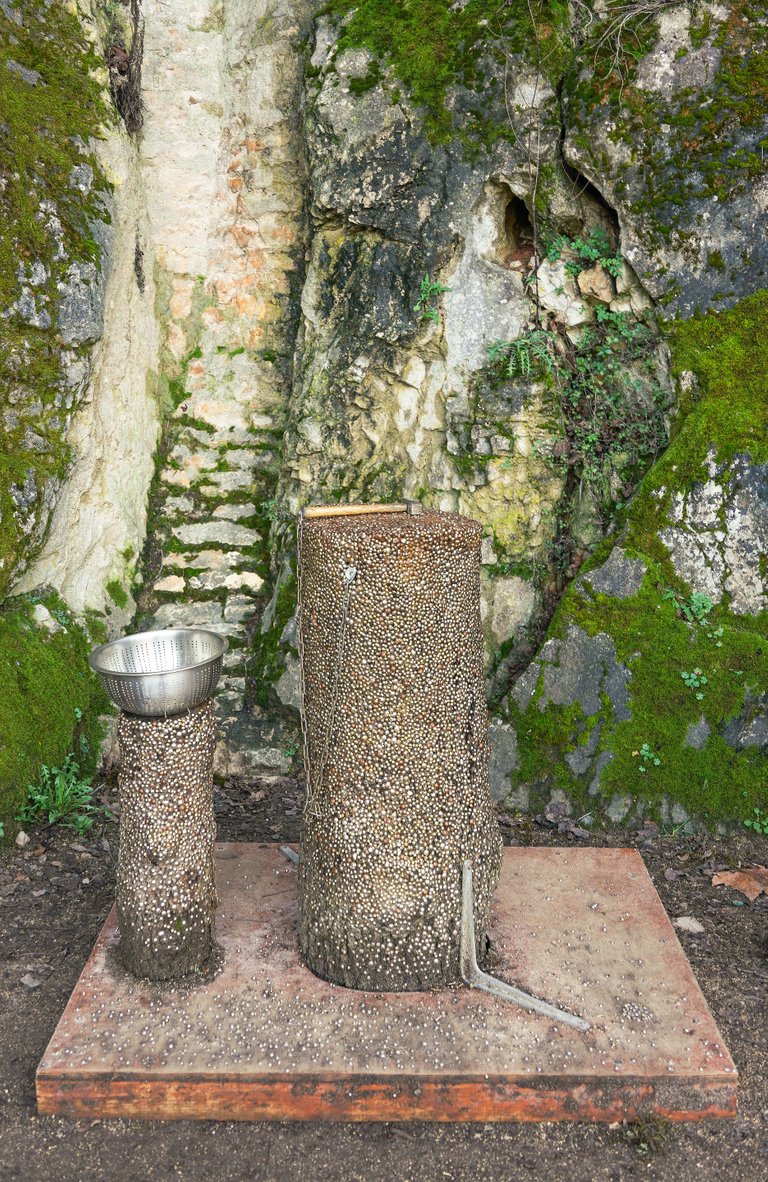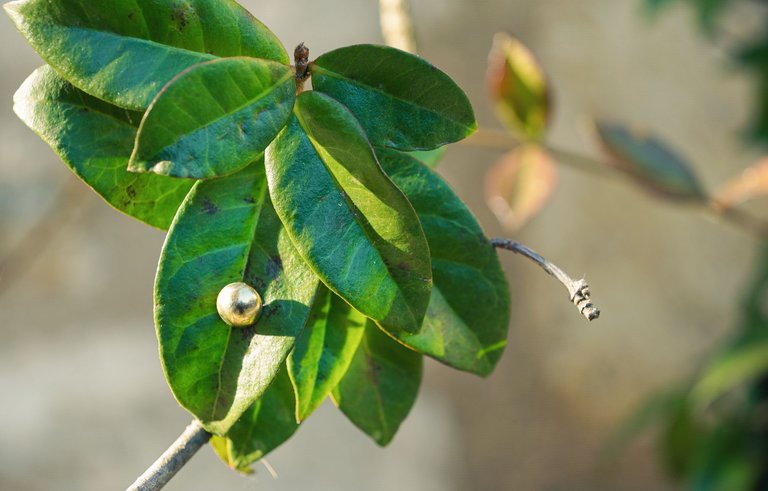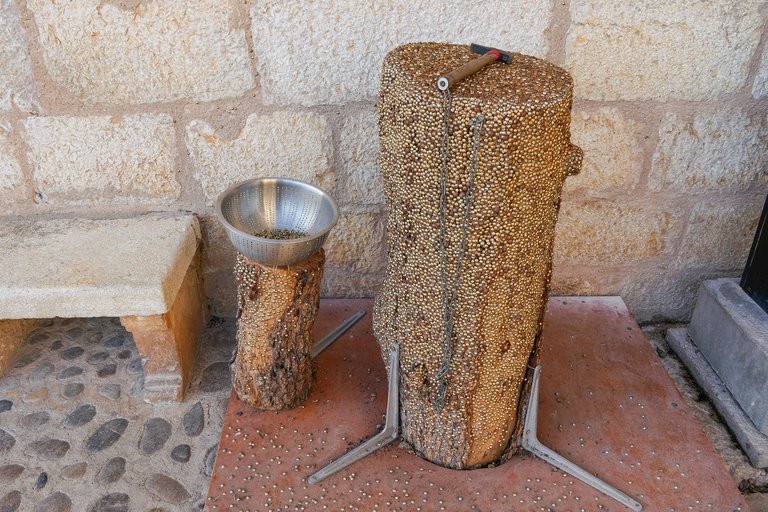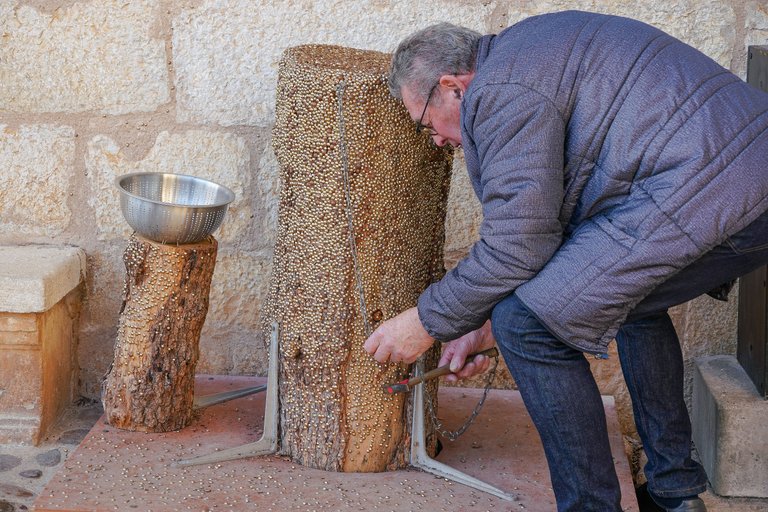 The walking trail leading up the hillside to the top: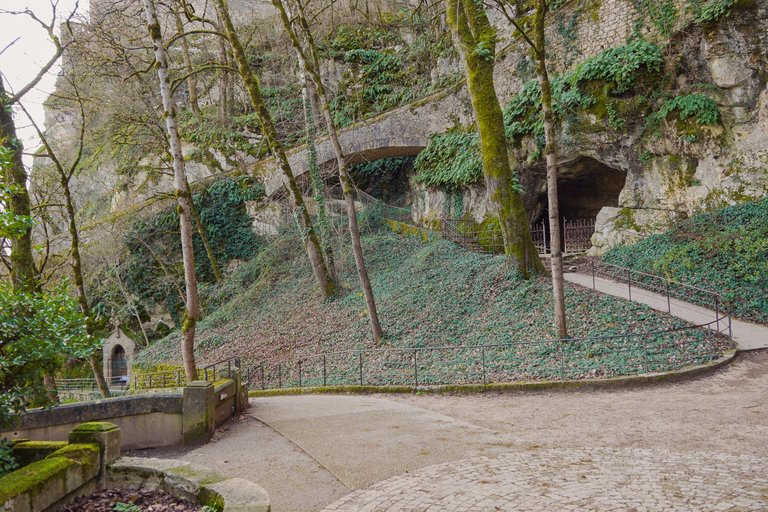 At each turn of the trail, there is a station of the Cross, with descriptions in both French and English. There are 14 stations in total: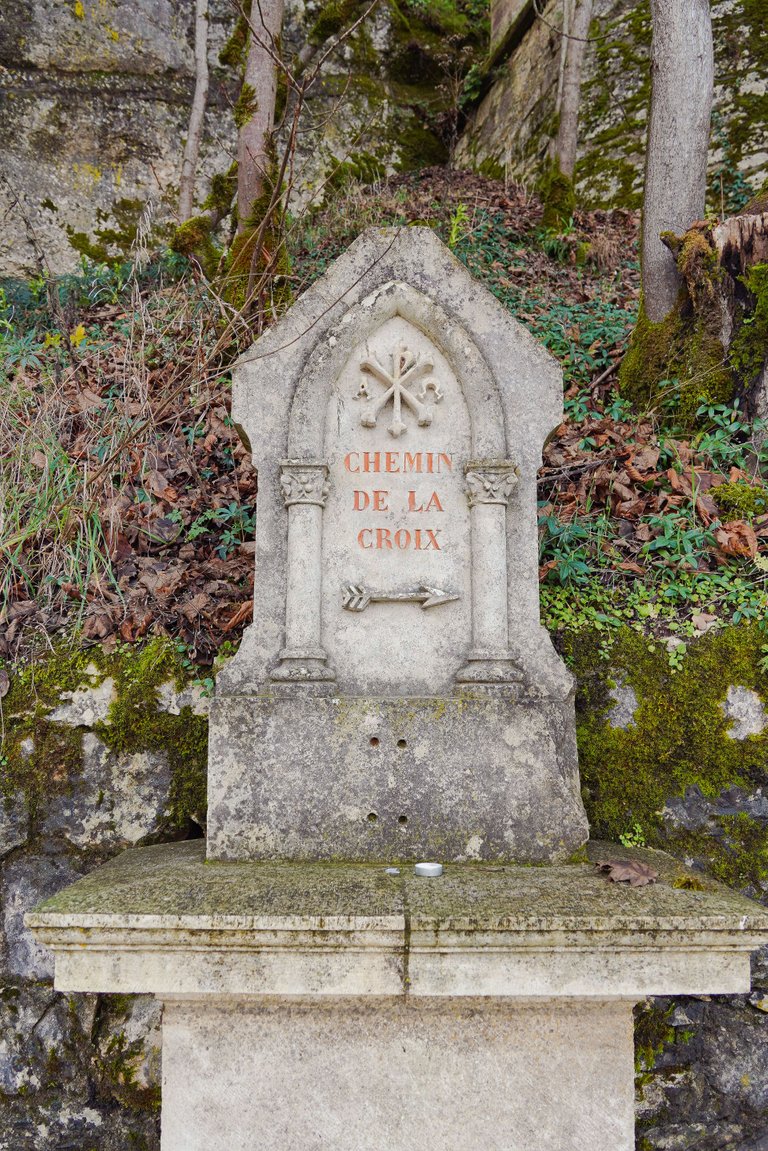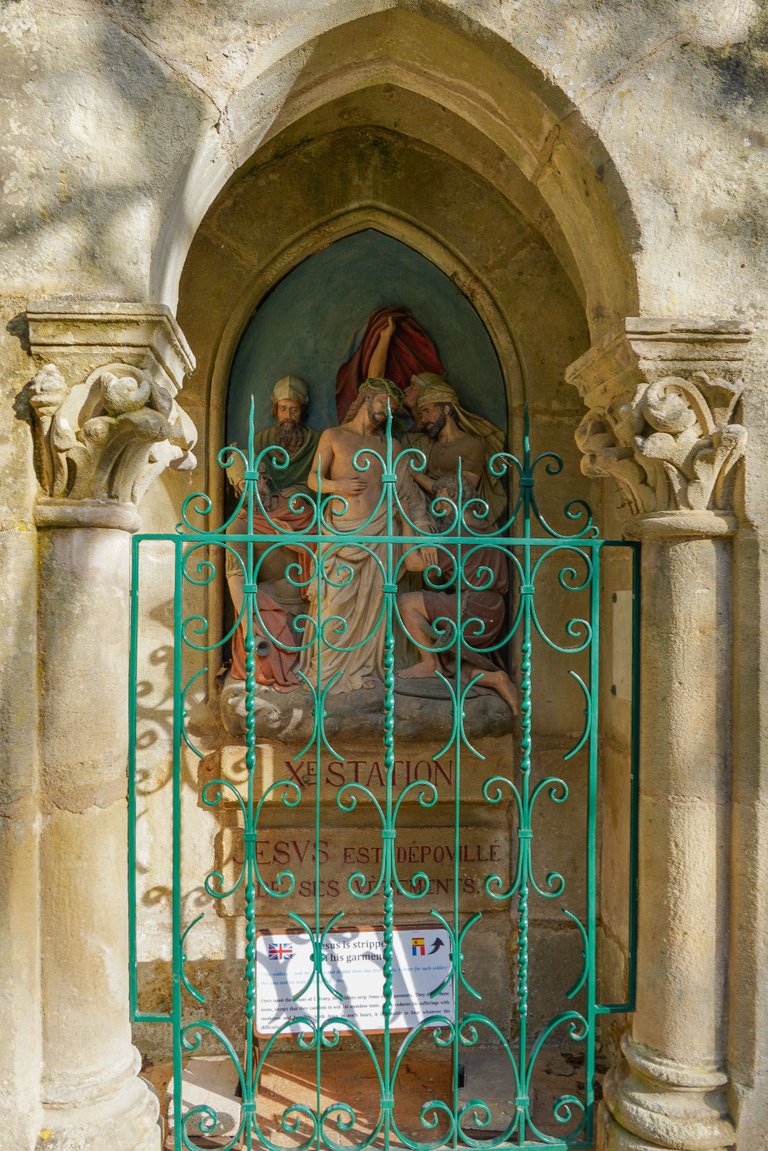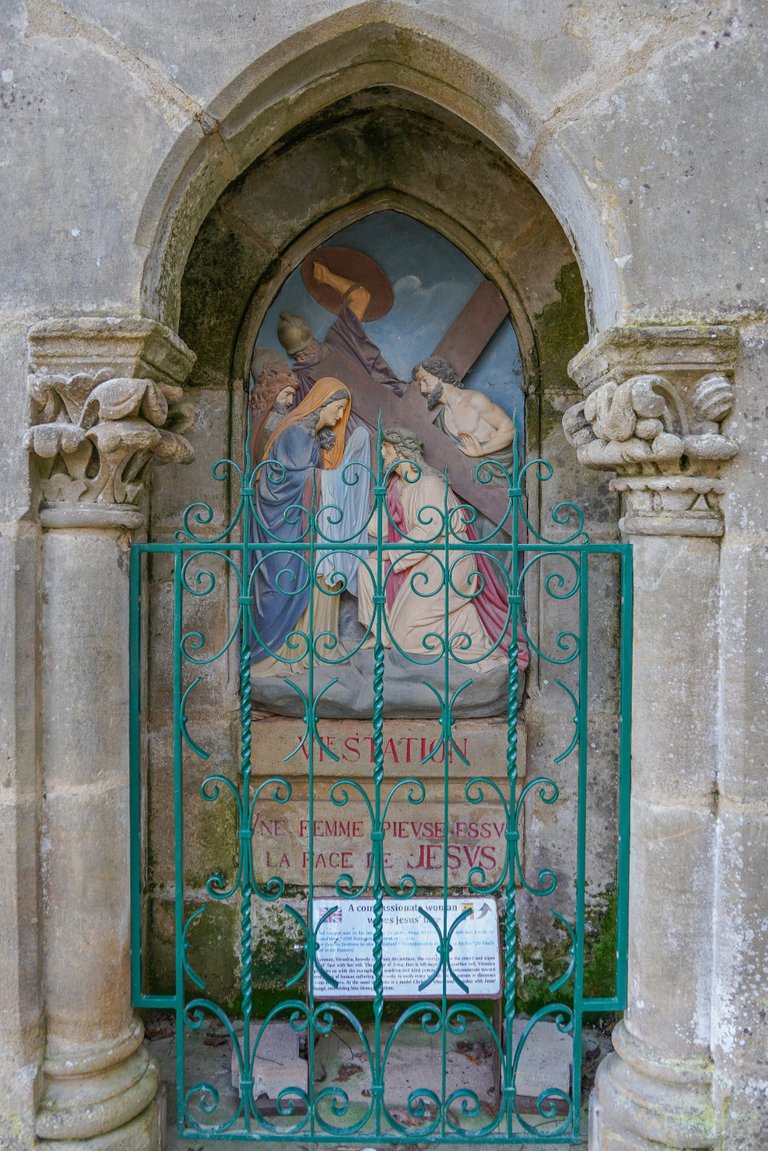 Impressive structures in a rock cave: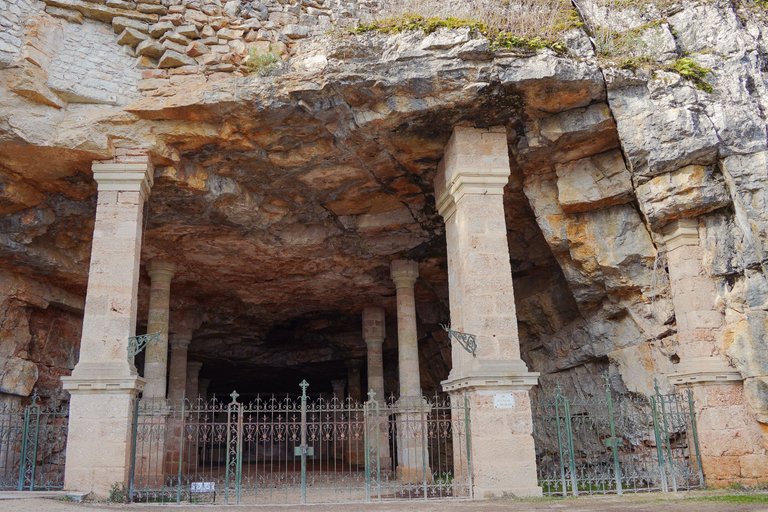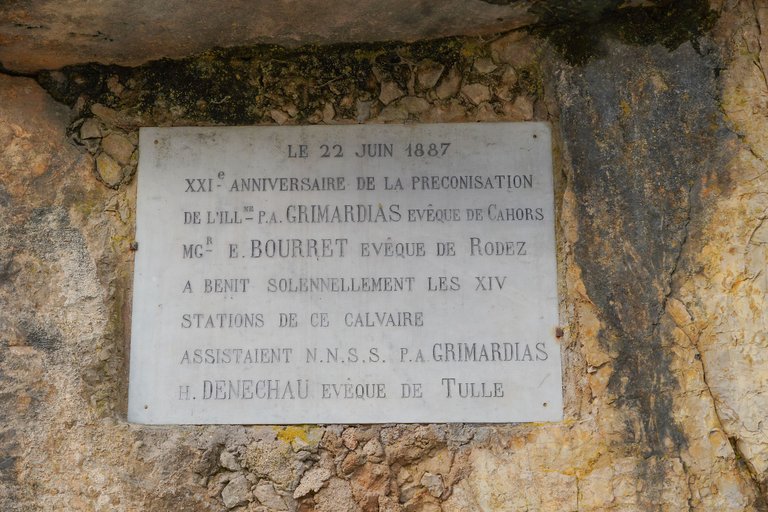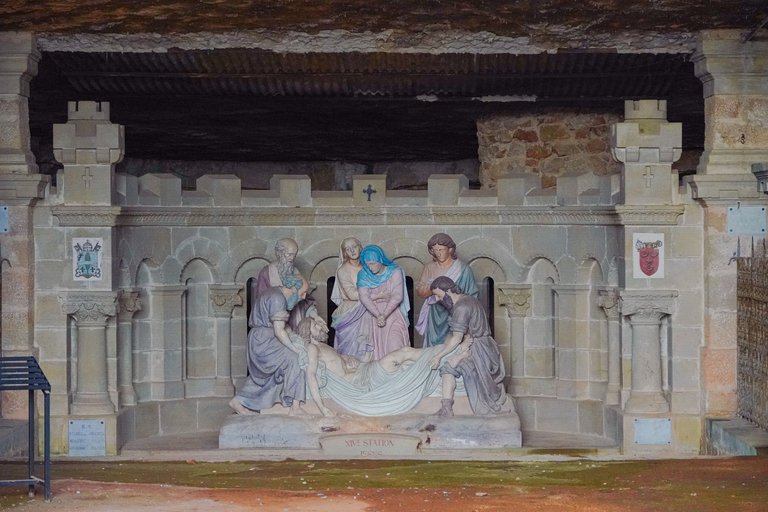 On the top platform, the Cross of Jerusalem was standing quietly. The château is on the site of a fort that protected the religious buildings. I found the pointed bell tower very photogenic too. From the ramparts, you can enjoy great views of the surrounding nature and houses. Parking lots are available at the nearby small hamlet of L' Hospitalet.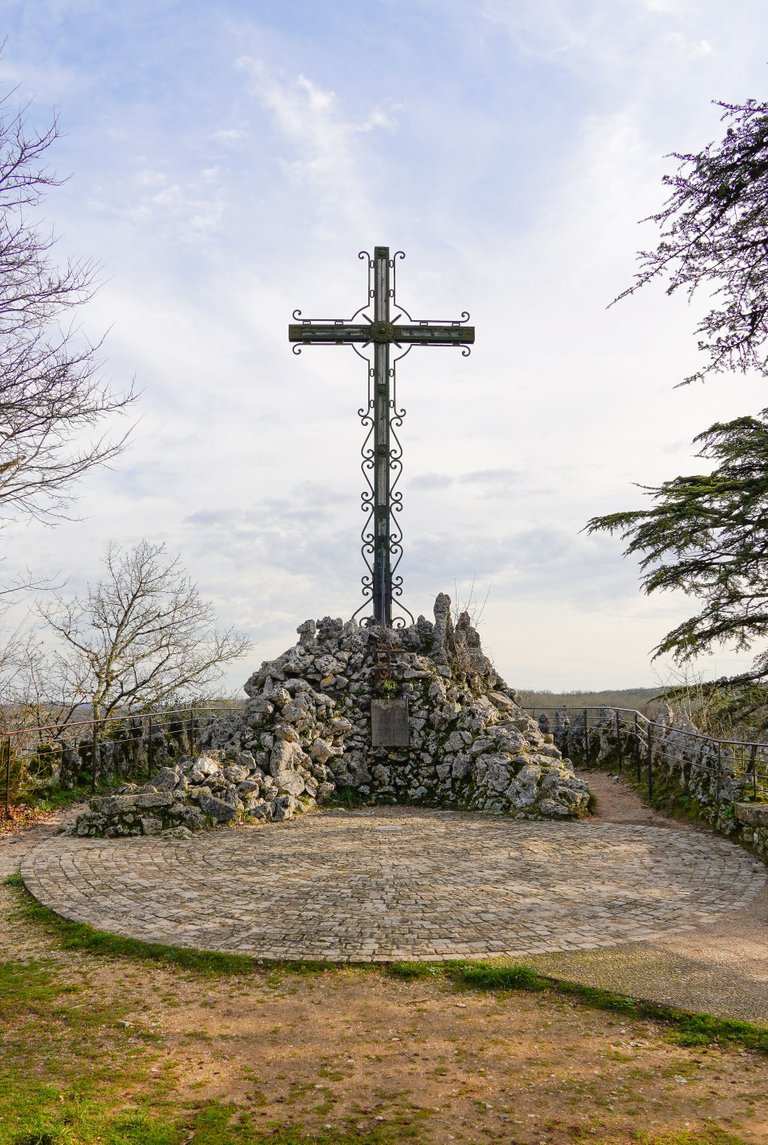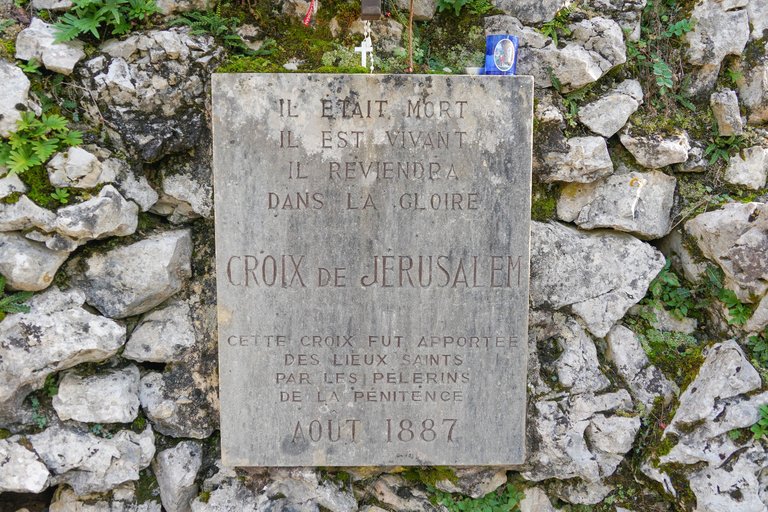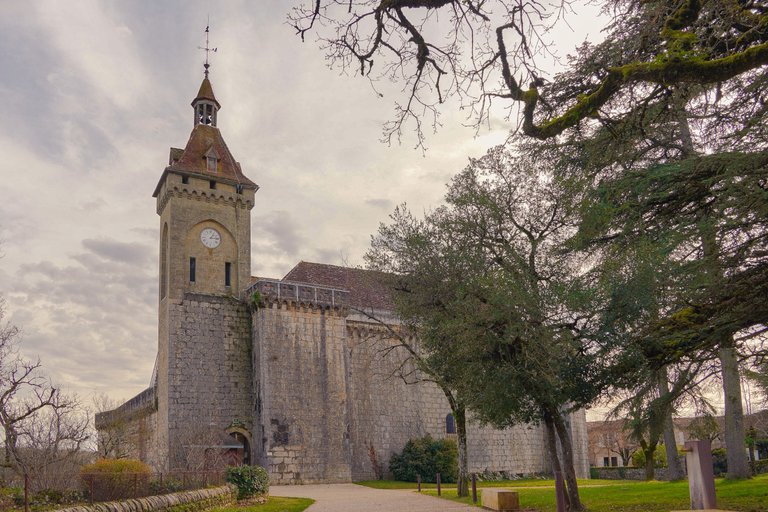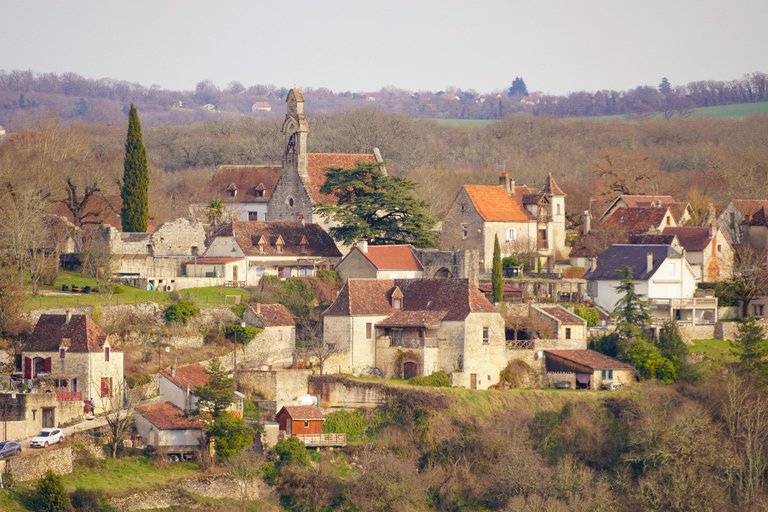 All content by @itchyfeetdonica
图文 by Donica


---