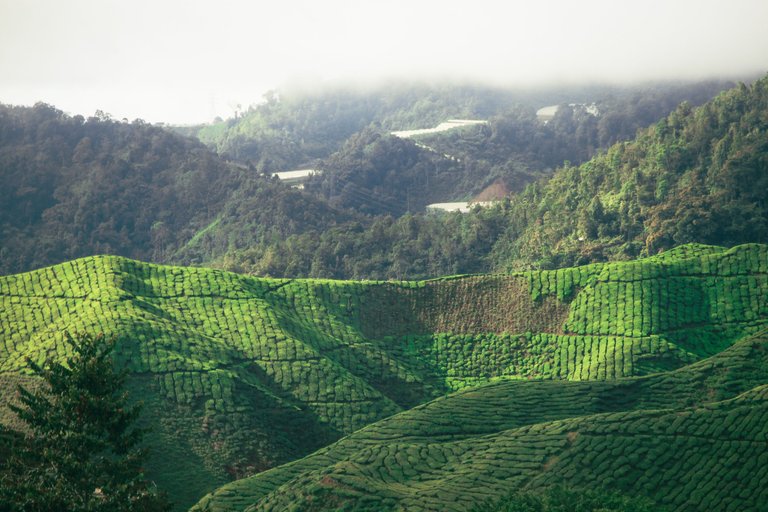 When I saw Qurator's Photo Quest for this week, the green tea plantations in Cameron Highlands immediately popped up in my mind. The theme is "Green, Green and more Green. The Greener the better!" Nice one! :) So, let's see how green it gets here...
Cameron Highlands is set along a mountain plateau, around 4 hours away from the capital city Kuala Lumpur. At about 1,500 metres above sea level, it boasts a much cooler climate than the steamy lowlands. Just like Nuwara Eliya of Sri Lanka and Da Lat of Vietnam, it's a great retreat for me after I sweat like a pig in those hooot coastal cities nearby.
The fresh mountain air also attracted the British of course... The name of Cameron Highlands came after William Cameron, the first Brit who discovered the area on a mapping expedition in 1885. Afterward, more and more Brits were attracted to this cooler hill station and built English-style cottages across the land.
Like the rubber trees from the Amazon I talked about before, the tea was also brought to Malaysia by the British in the colonial era. One early pioneer John Russell imported bushes from Sri Lanka in 1929 after he spotted the tea-growing potential with the highlands' agreeable climate. As a result, his first tea garden was sculpted from the mountain terrain. Even today, Malaysia's largest black tea producer BOH Plantations (as you can see from my photos) are still harvesting some of the original bushes from that time.
Nowadays, you can look at this spectacular view of trimmed green patches of tea bushes with a cup of tea in your hand. Besides, there are hiking paths leading to the green mossy forests and jungles where you have a chance to spot the Giant Rafflesia, the endangered corpse flower with the notorious rotten meat smell.
On the way, I saw plenty of restaurants, shops, hotels, and agricultural farms such as strawberry plantation, cactus farm, butterfly farm, bee farm and rose garden. Thanks to these farms, abundant fresh produce could be found at the lively road markets.
However, the rapid development has also posed threats to the environment, like many other natural places in the world. The biggest problem is "the uncontrolled clearing of the forest, even in the water catchment area", according to Ramakrishnan Ramasamy, a local who set up Regional Environmental Awareness Cameron Highlands(REACH), to help protect and preserve the area's unique environment. In the worst case, some Orang Asli natives were killed in a landslide caused by the clearing of forest from steep slopes. They are the indigenous minority groups living in the highland, who are Peninsular Malaysia's oldest inhabitants. source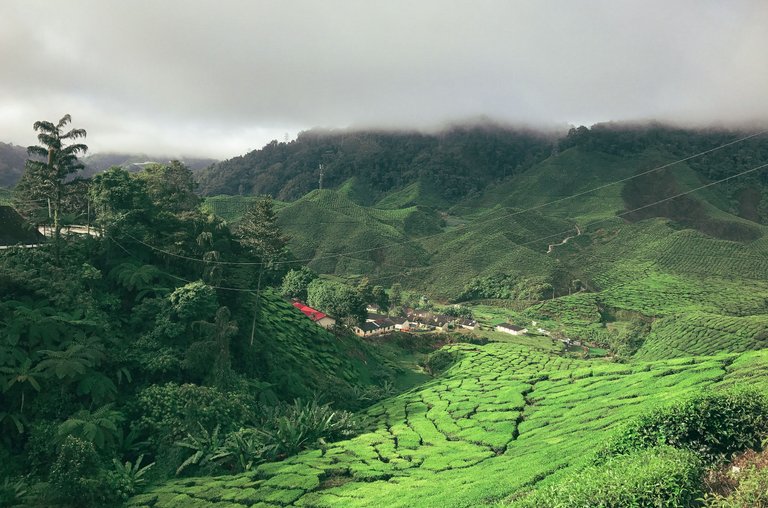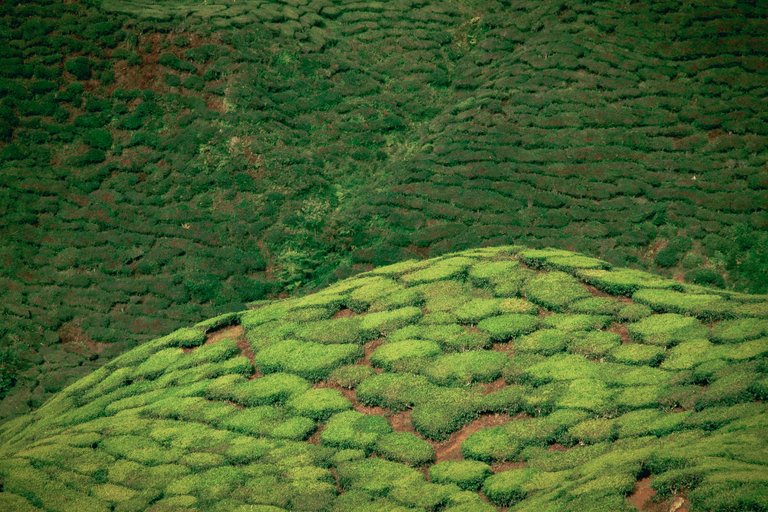 几年前发过篇"红",这次来个"绿",是受到Qurator这周摄影主题的启发。一看到"绿",我就想起马来西亚金马仑高原上那漫山遍野的茶园。
这个高原距离首都吉隆坡大约4小时车程,1,500米左右的海拔使得这里比闷热的低地凉爽好多。就像斯里兰卡的山城努沃勒埃利耶和越南的山城大叻一样,当时在附近的沿海地区热成狗后,这块高原也成为我绝佳的避暑之地。
这凉快的山区当年自然也吸引了来自寒冷地带的英国人。金马伦高原的名字就来源于威廉·金马伦,他1885年在一次测绘探险中"发现"该地区。后来,越来越多的英国人被这里凉爽的气候所吸引,移居过来并建造了不少英式房屋。
就像我以前提到的亚马逊特产橡胶树一样,茶叶种植也是在殖民时代被英国人带到马来西亚的。1929年,约翰·罗素发现高地的气候很适合茶叶种植,便从斯里兰卡进口了一批茶树。于是,第一个山地茶园就此形成。即便到了今天,大马最大的红茶生产商BOH种植园(见本篇照片)里,那首批茶树中的一些仍然在产出茶叶。
如今,你可以手捧一杯红茶,欣赏这满眼的绿色。此外,还有通往苔藓森林的远足小径,据说在丛林里有机会看到巨型莱佛士花,就是散发腐肉气味的那种濒危尸体花。我在这里的森林里没有见到野生的,只在首都的植物园里看到种植的,还好没有,要不估计在野外突然闻到腐肉气味也会吓个半死吧……
一路上,还看到很多餐馆、商店、酒店,还有草莓园、仙人掌园、玫瑰园、蝴蝶园、养蜂场等农场。公路旁边的市场里可以买到各种新鲜供应的农产品。我发现这里的路边有很多火锅店,吃了一家,味道很赞,想起在大马这个美食天堂每天都吃得无比开心……写得我饿啊~好想回亚洲~
不过,问题也是有的,就跟世界上许多其他地区一样,快速发展也对环境构成了威胁。当地人表示,这里最大的问题是过度砍伐森林。曾经就有几个原住民在因此造成的山体滑坡中丧生。他们是生活在高地的土著少数民族,马来西亚半岛最古老的居民。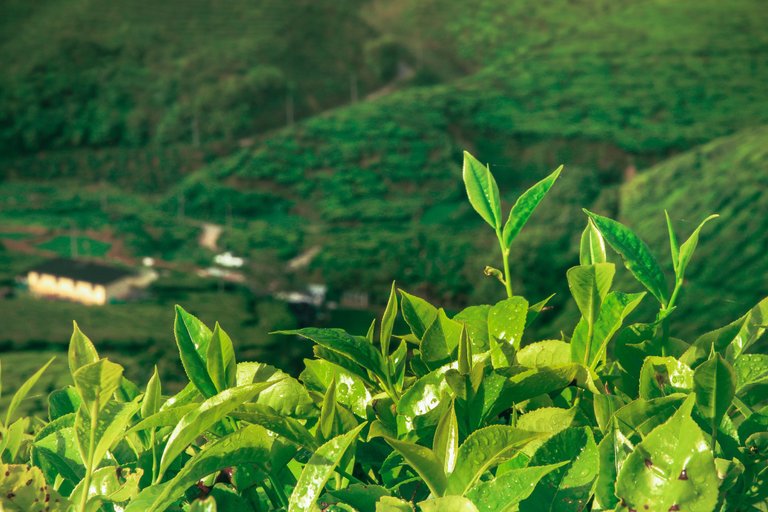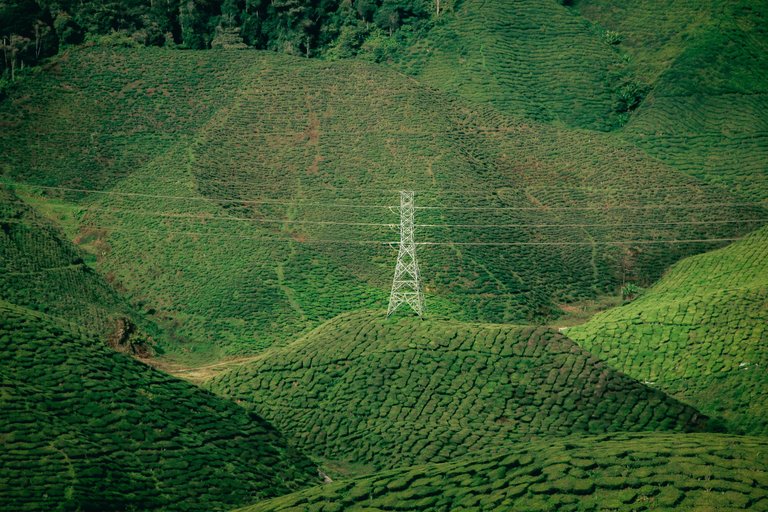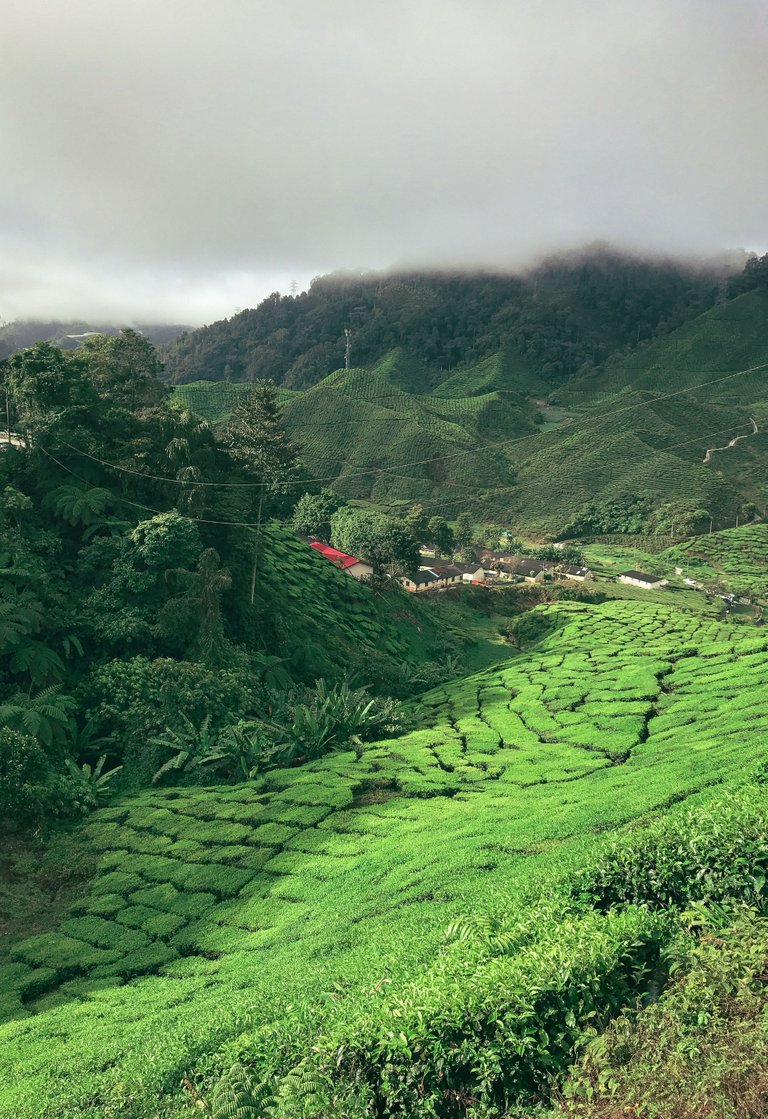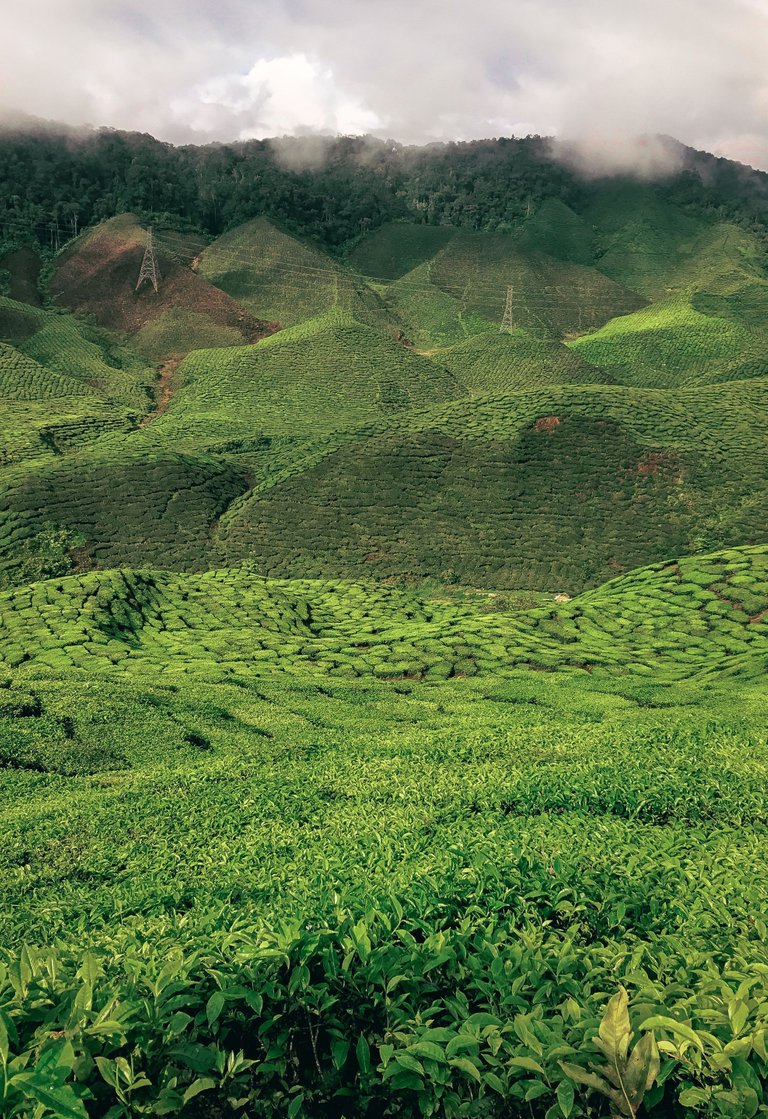 ---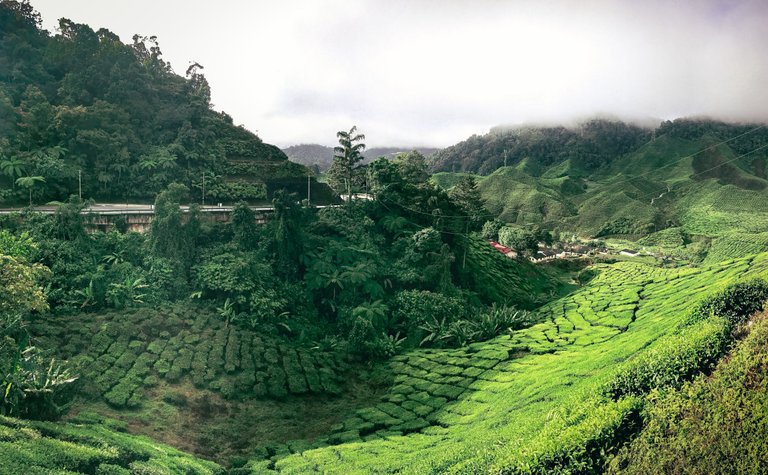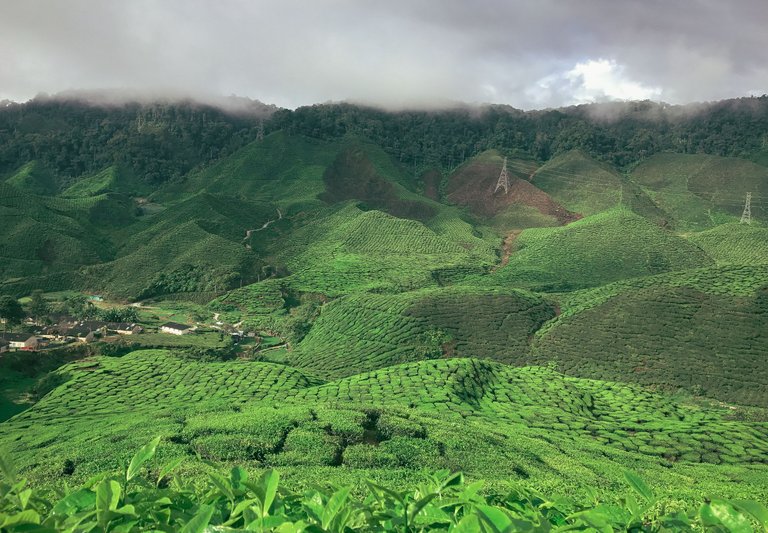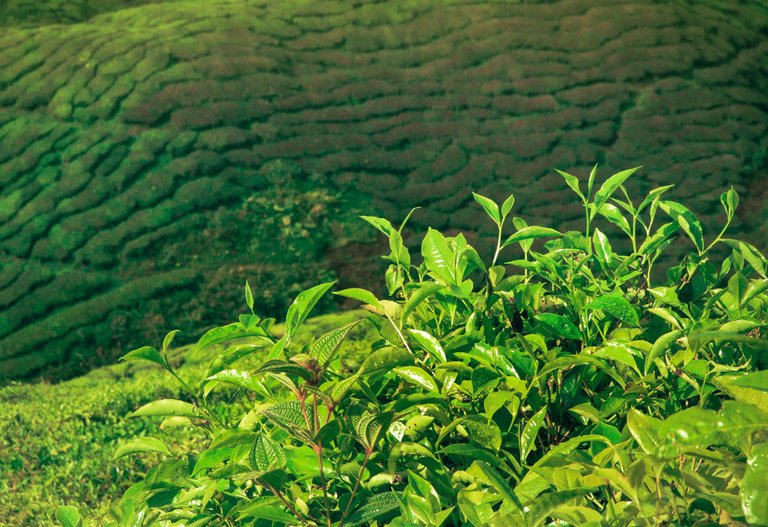 All content by @itchyfeetdonica
图文 by Donica


---