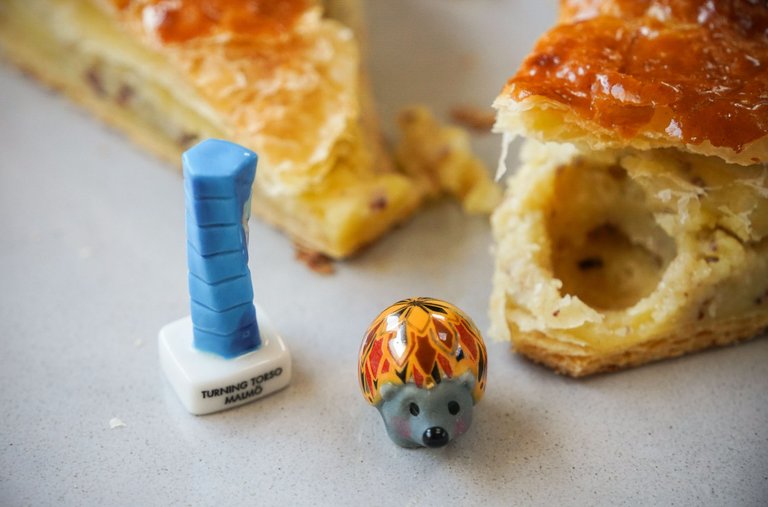 January 6th was Three Kings Day here, and bakeries have been selling king's cakes. I got three this week with slightly different fillings from boulangerie, pâtisserie and supermarket.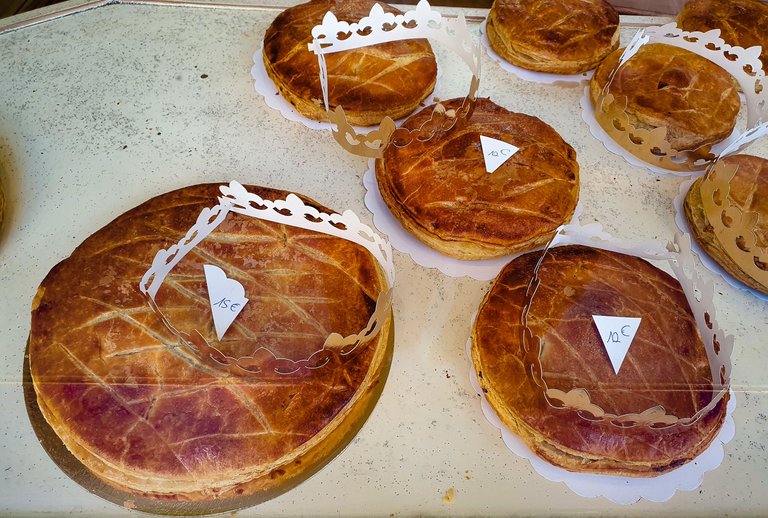 This kind of cake is essentially a tart filled with frangipane and topped with puff pastry. Frangipane is a ground almonds cream usually used as a custard-like filling for pastries. Hmmm, I'm wondering if frangipane has anything to do with frangipani, the sweet-scented plumeria that I adore... 🧐 My curiosity also urged me to do a quick search of the differences between frangipane and marzipan, and that blog compared them with almond paste and fondant as well.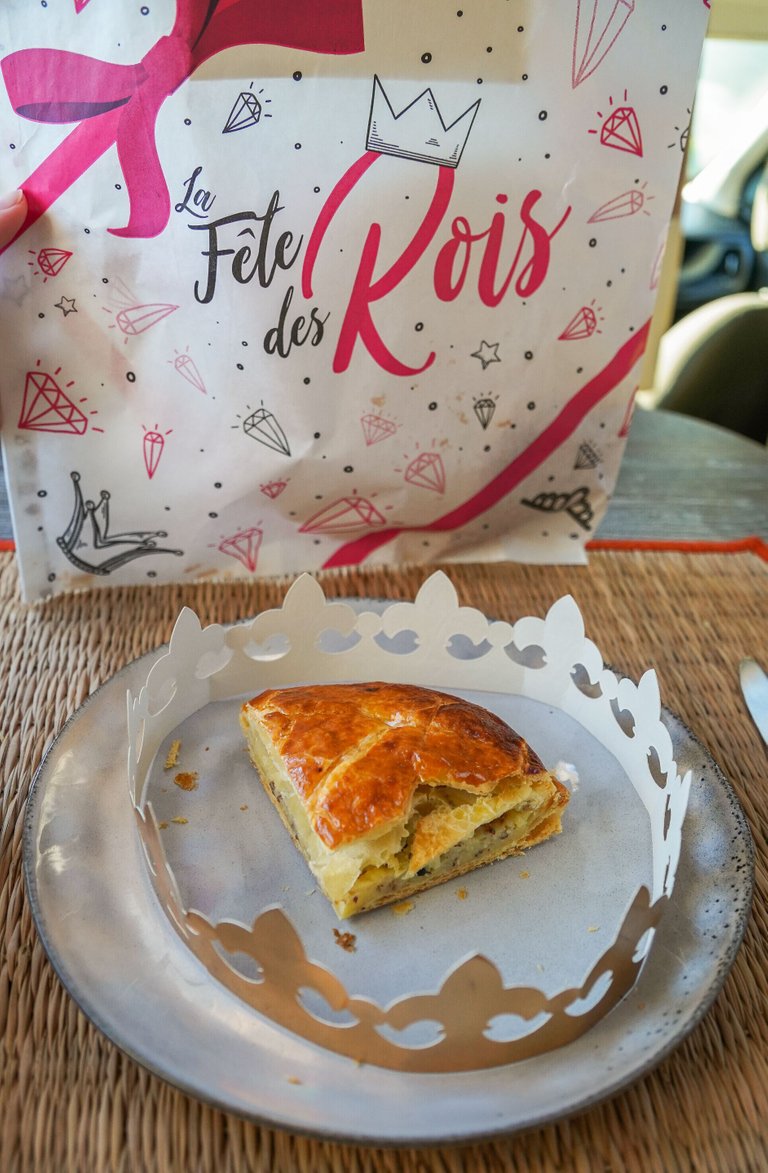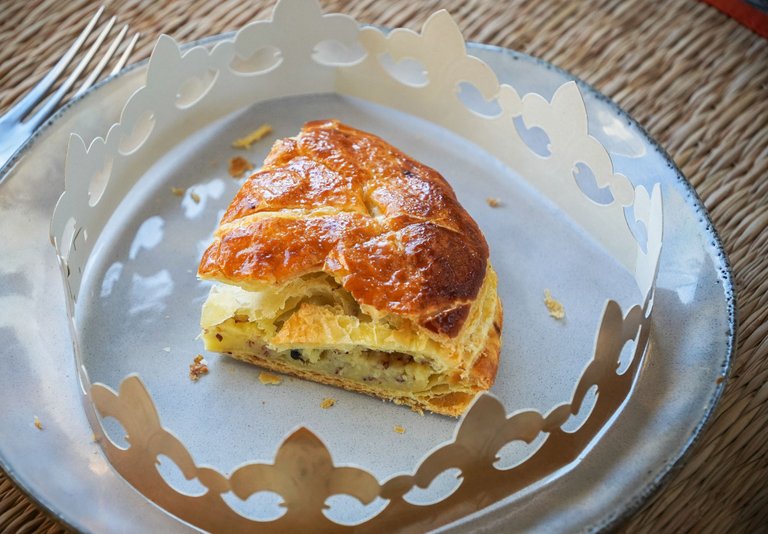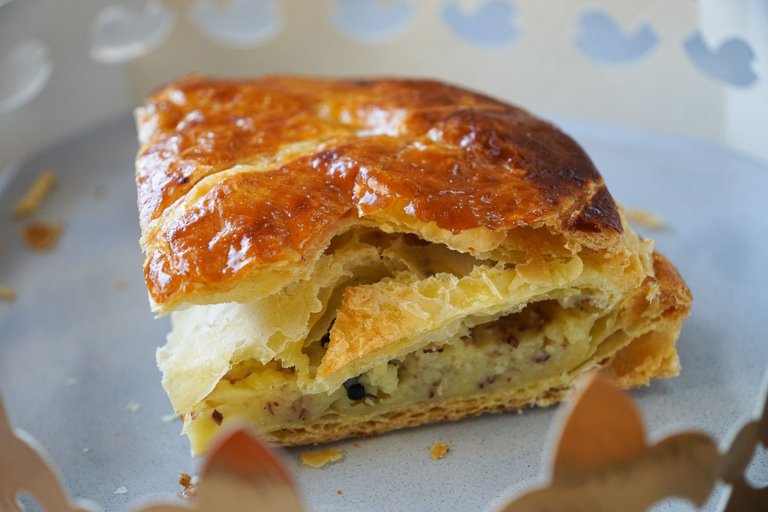 King's cake is said to be originated from France. Here a figurine is often hidden inside and each cake comes with a shiny paper crown. Whoever gets the piece with the figurine becomes the crowned King or Queen that day. As you can see from my photos, I got little ceramic trinkets from the three cakes, they are in the shape of a Swedish twisted skyscraper, a hedgehog and an Iron Man respectively. Very cute, aren't they? From my photos, it's not hard to see which one is my favourite. =)
While in Belgium where the same holiday is celebrated, it's not a figurine but mostly a bean that's hidden inside the king cake. But sometimes, you can get more value out of it. Today I read that one bakery in Brussels put two 18-carat gold coins inside their cakes to attract customers. Pretty creative if you ask me! If you are the lucky buyer, you will be gifted with a worth of about 200 euros.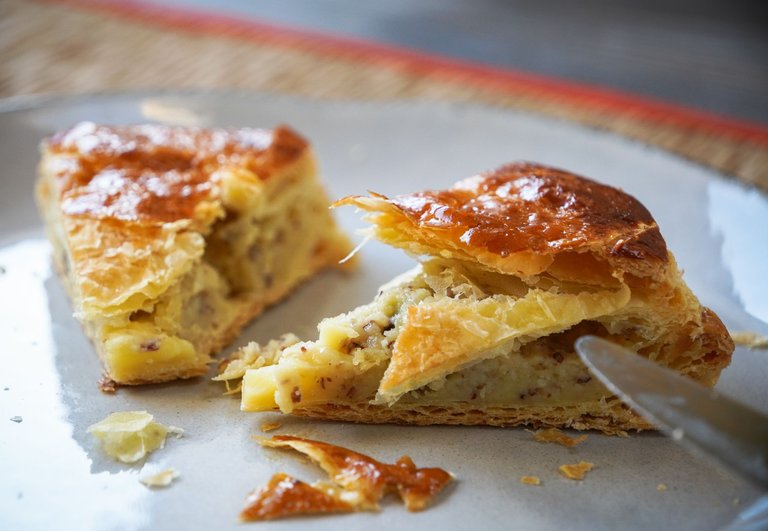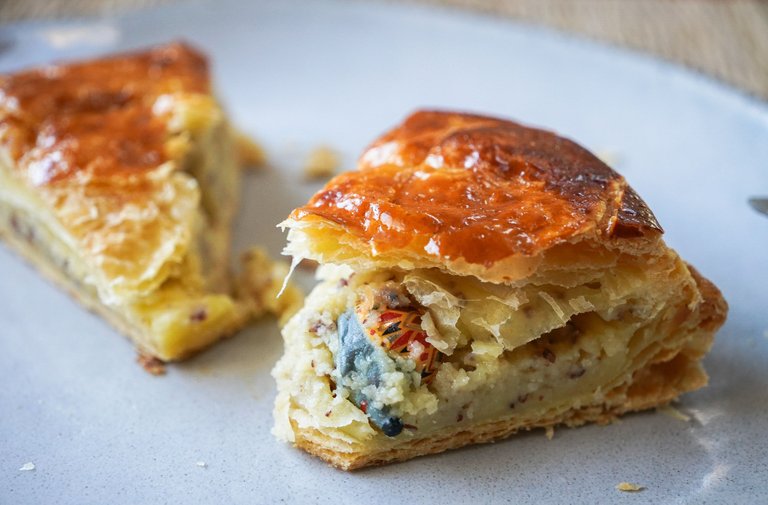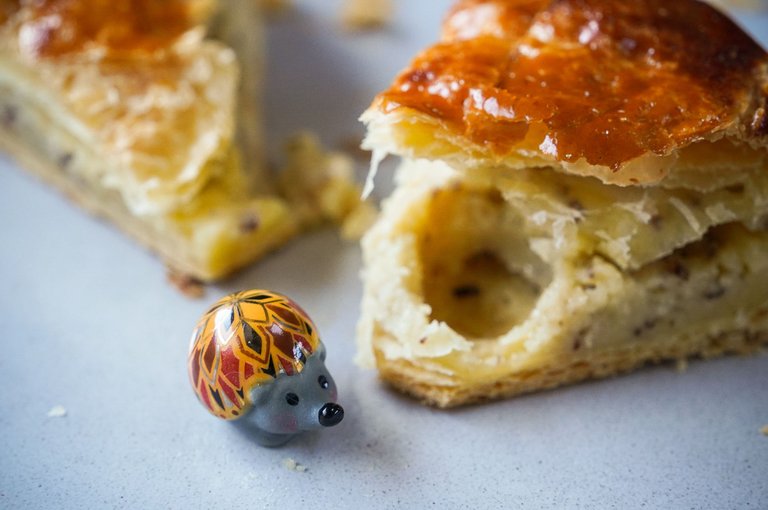 So, why is it called king cake then? It's associated in many countries with Epiphany. The last day at the end of the Twelve Days of Christmas is Epiphany or Three Kings Day for Catholics. That day, the baby Jesus was first presented to three Wise Men (Three Kings) and received gifts from them. That's why a small figure is put into the cake, said to be related to baby Jesus and gifts.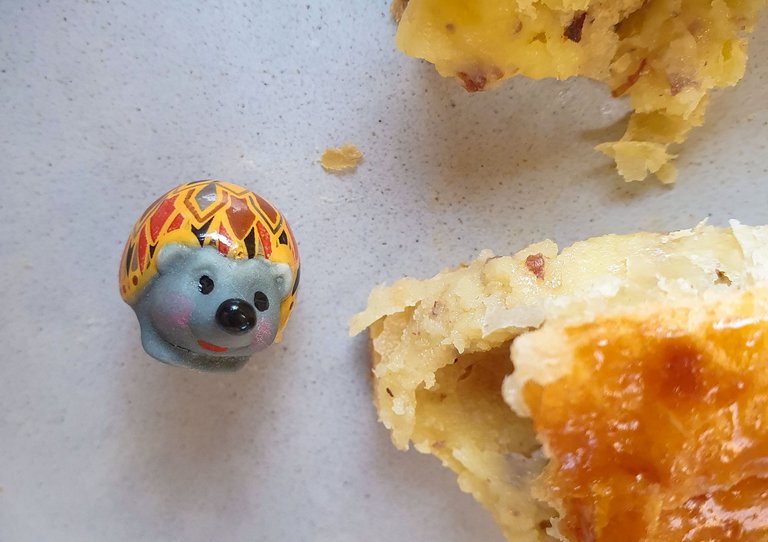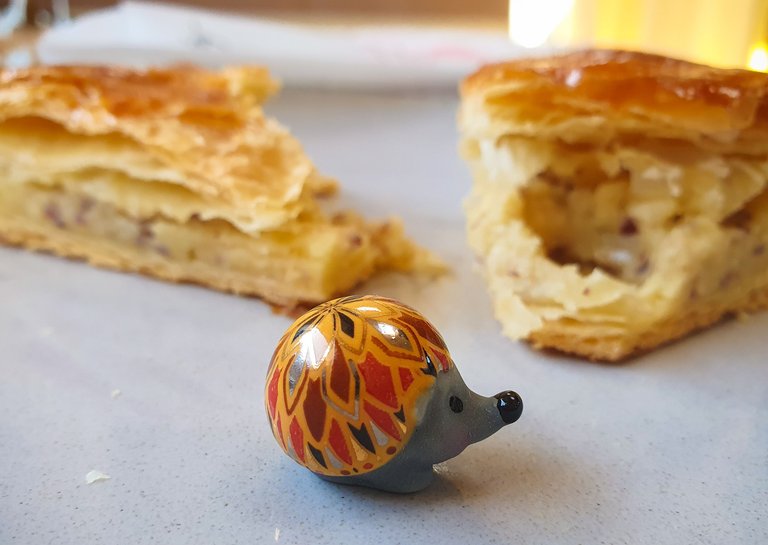 For the Orthodox, Epiphany is the Baptism of Christ. Meaning 'revelation', Epiphany refers to the times of either the visit of the Three Kings to Jesus in Catholics or his Baptism in Orthodox, both when Jesus was 'revealed' to be very important. Three Kings Day is normally celebrated for one day, and Epiphany is for longer depending on the culture. When I was living and traveling in Latin America, I saw grand parades on streets on Three Kings Day, with three men dressed as the Wise Men.
Nowadays, people mostly celebrate this official end to the Christmas holiday by gathering with loved ones and enjoying some hearty meal, and a king's cake for dessert. I had the king cakes for breakfasts and loved the not overly sweet taste.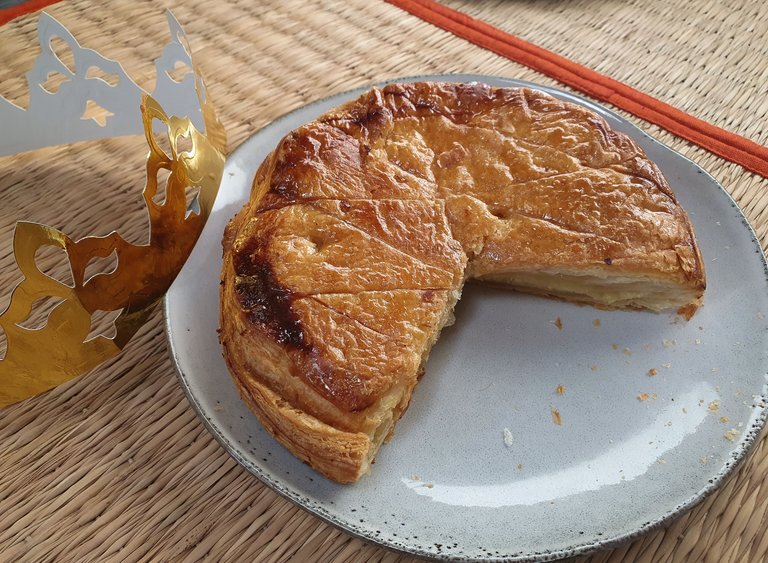 1月6日是西方很多国家庆祝的三王节,南法这边也随处可看到在卖国王饼。这个星期我从面包店、糕点店和超市分别买了三个馅料略有差异的三王饼。这种糕点是含有杏仁泥奶油的酥皮馅饼,味道不像西方有些甜点那样过于甜腻,我觉得很好吃。
据说国王饼就是起源于法国,里面一般会藏有一个迷你玩偶,每个饼还配有一顶金闪闪的纸王冠。吃到小玩偶的人就可以戴上纸王冠,成为当天的"国王"或"王后",是不是还蛮有趣的?我从这三个饼里吃到的陶瓷小雕像分别是瑞典最高楼"旋转大厦"、刺猬和钢铁侠。都好可爱,特别是那个小刺猬,我从各个角度都拍了照片,简直被萌化……:D
比利时也庆祝三王节,但是藏在国王饼里的一般不是小雕像,而是一颗豆子,有点无趣,还是小雕像好玩啊。今天我看到一篇报道说布鲁塞尔的一家面包店在他们的国王饼里放了两枚18克拉的金币,幸运的买家将获得价值约200欧元的藏有金币的国王饼。真有创意,为了吸引顾客也是拼了~
那国王蛋饼是怎么来的呢?它在许多国家都与主显节有关。"圣诞节十二天"的最后一天是天主教徒的主显节或三王节。这一天,黑黄白三国王探望婴儿耶稣并赠予他礼物。后来人们庆祝时就在饼里放一个小人像,据说与小耶稣和送礼物有关,发展到现在,就变成随心所欲地藏各种小东西了。
如今的三王节上,人们多与亲朋好友欢聚一堂,吃一顿丰盛的大餐,最后以国王饼作为甜点来庆祝圣诞假期的正式结束。以前我在拉丁美洲生活旅行时,三王节上还看到街头盛大的游行,三个男人分别装扮成三个国王,和人群一起载歌载舞,非常热闹。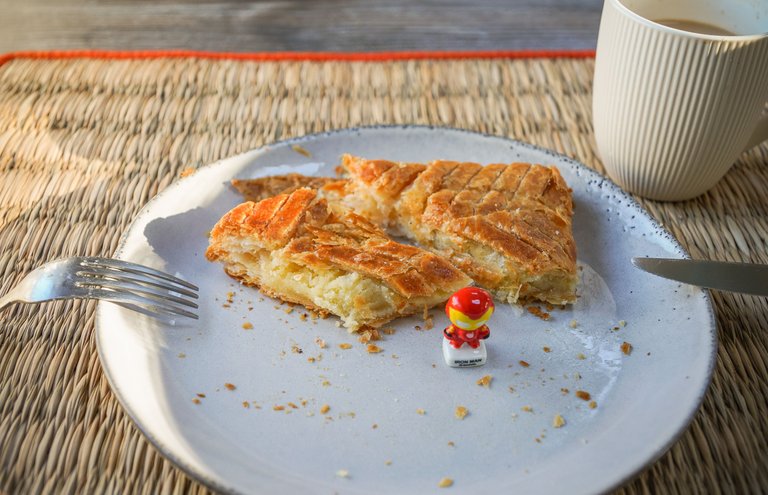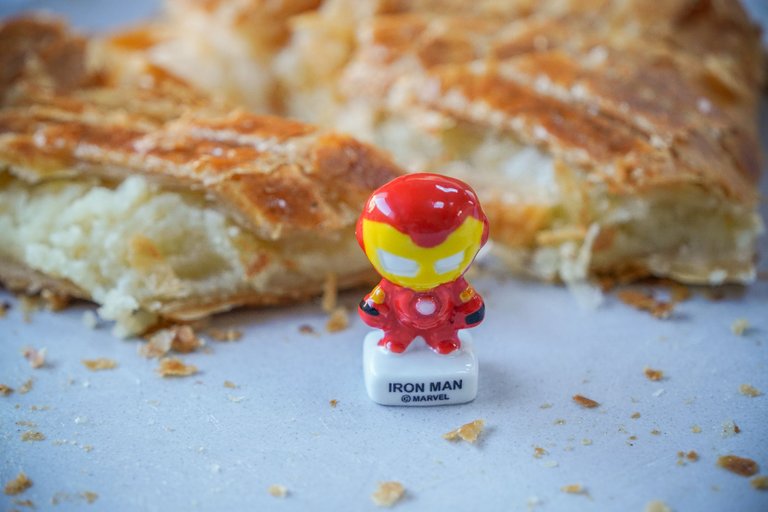 All content by @itchyfeetdonica
图文 by Donica


---