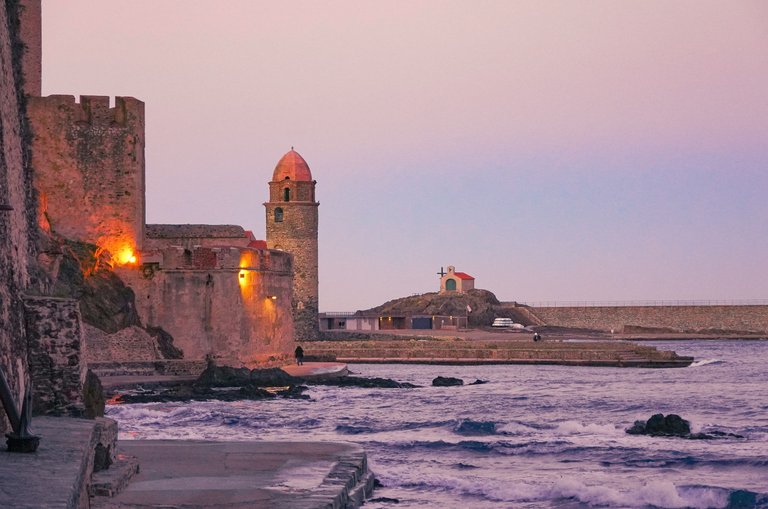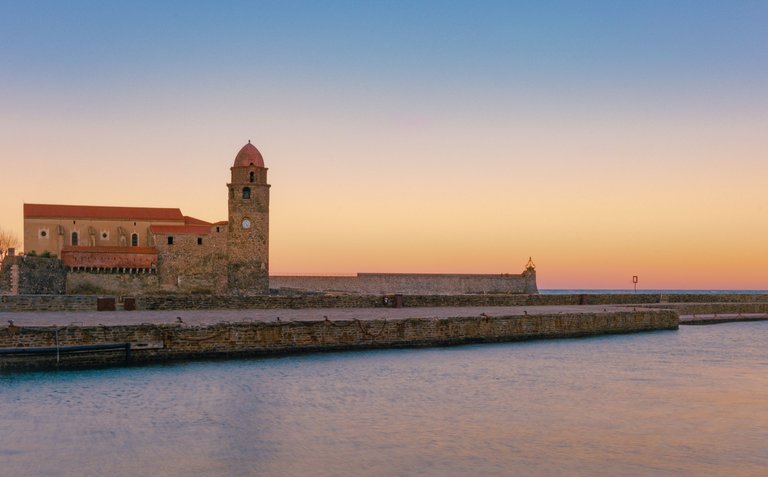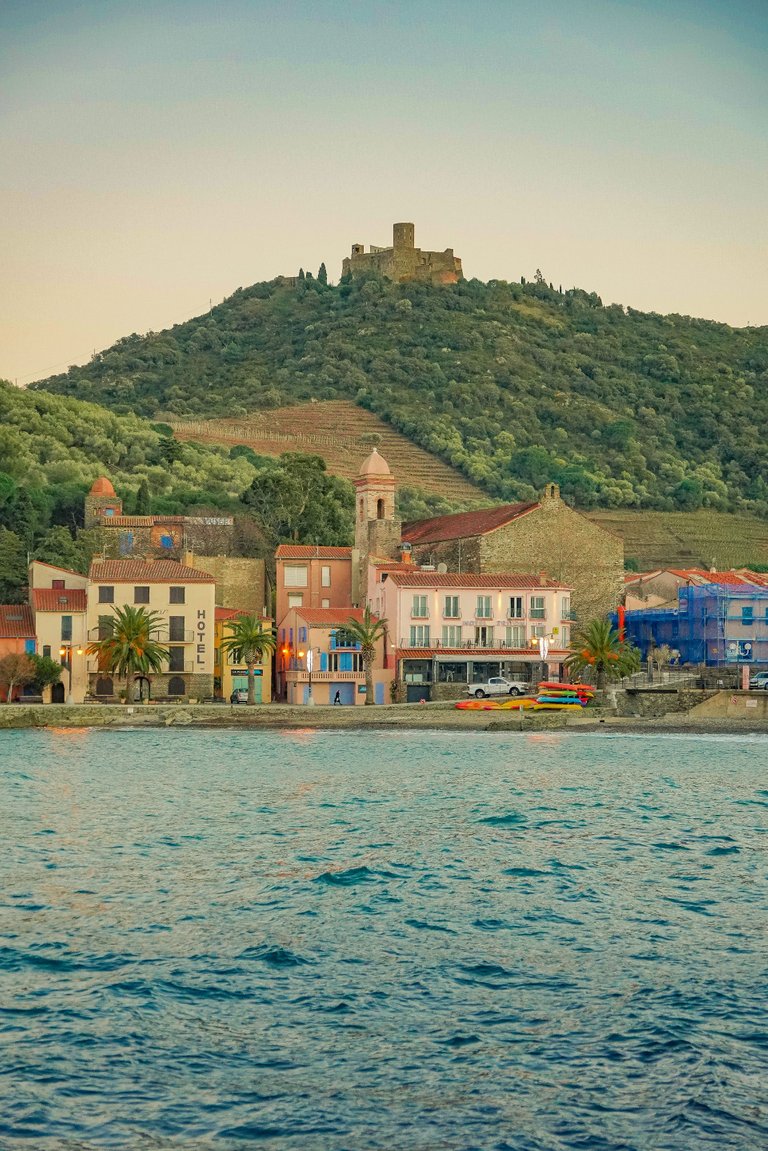 Last week, I paid a visit to Collioure, a town on the Mediterranean coast of southern France. Now let's have a look at some of its charming spots through my lens. These photos were mostly taken after sunset when strolling in the old town.
上周去了南法地中海沿岸的科利尤尔。这是个多姿多彩的迷人小镇,现在就请跟随我的脚步,来看看日落之后老城区的几处景点。


The imposing medieval Château Royal de Collioure is located by the sea. It was first built in the 13th century by the Knights Templar and was rebuilt later affected by the battles between France and Spain. It's the summer residence of Majorca Kings from the late 13th century until the middle of the 14th century. Today, it's used to host various cultural events and exhibitions. Its massive structure also forms part of the harbour wall.
海边的皇家古堡: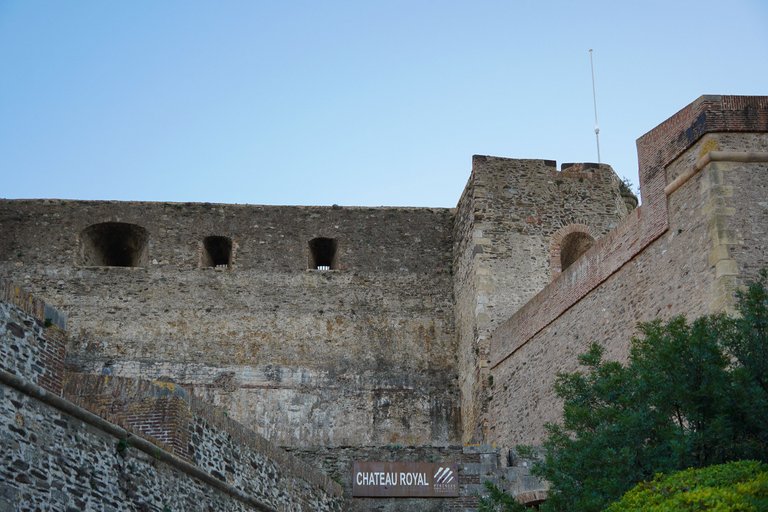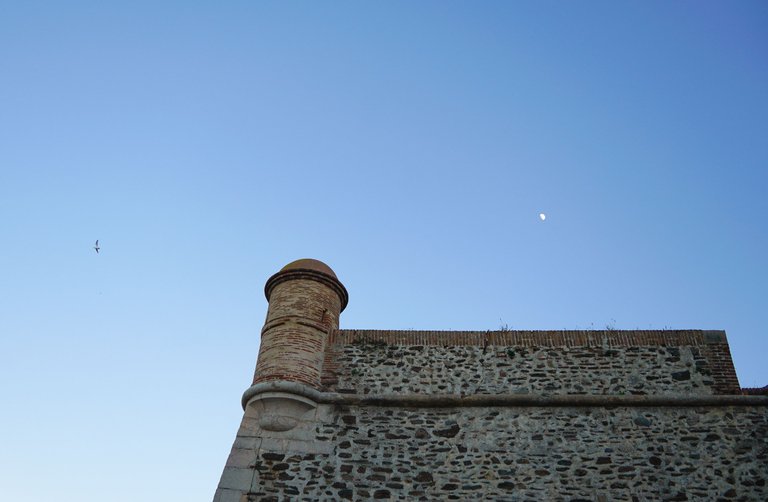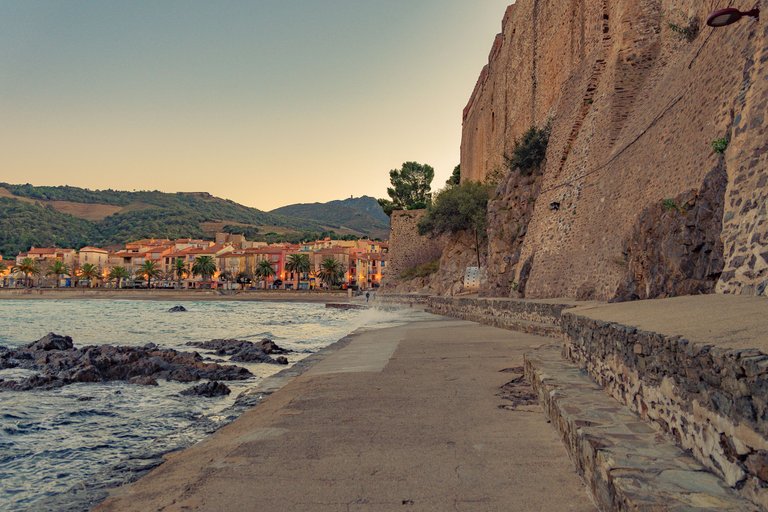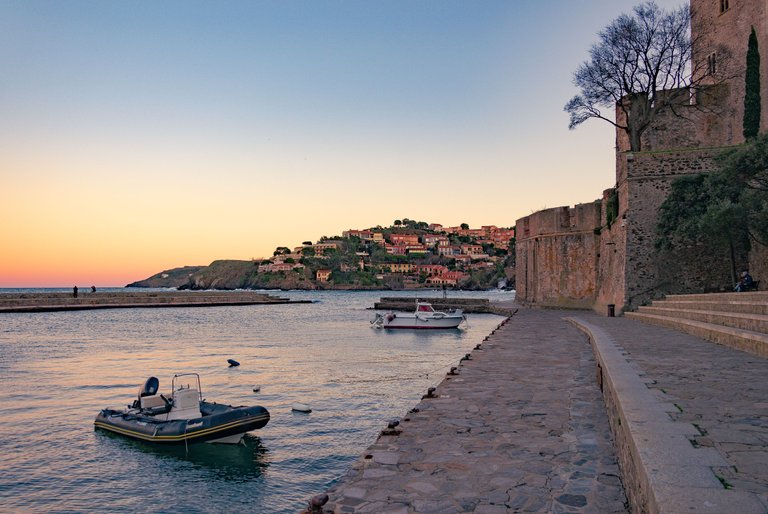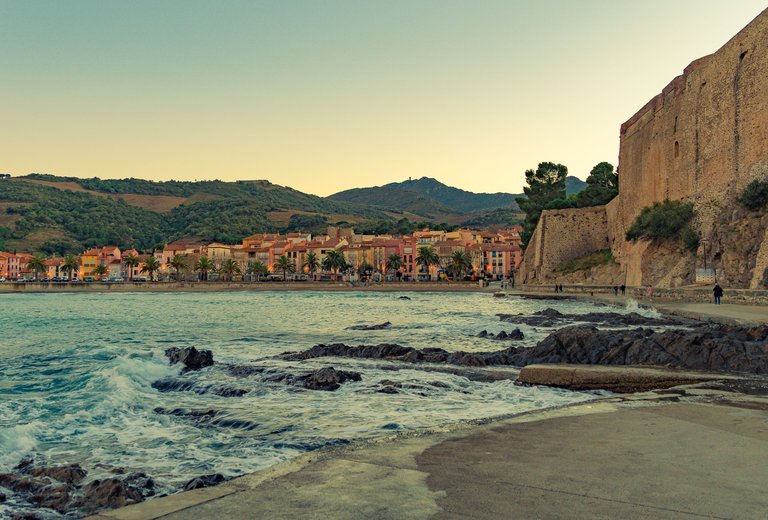 The Notre-Dame-des-Anges Church at the quayside dates back to the 17th century. If the bell tower looks like a lighthouse to you, that's because it used to be one. It's remodeled to replace the old one demolished by Vauban, the famous military engineer who worked under Louis XIV. The church was pretty photogenic standing with the beautiful lighting at dusk, so I shot quite a lot of pictures of it, including a couple of hand-held long exposures, and not surprisingly, a few of them went blurry... There were Baroque altarpieces inside by Catalan masters.
下面是建于17世纪的Notre-Dame-des-Anges教堂。这钟楼曾是一座灯塔,在缤纷的暮色中显得很美,所以我一通狂拍,还包括几张手持长曝,幸亏我是铁手其实有几张还是略糊,要不在这种光线下又没有三脚架,抖成帕金森可就全糊啦: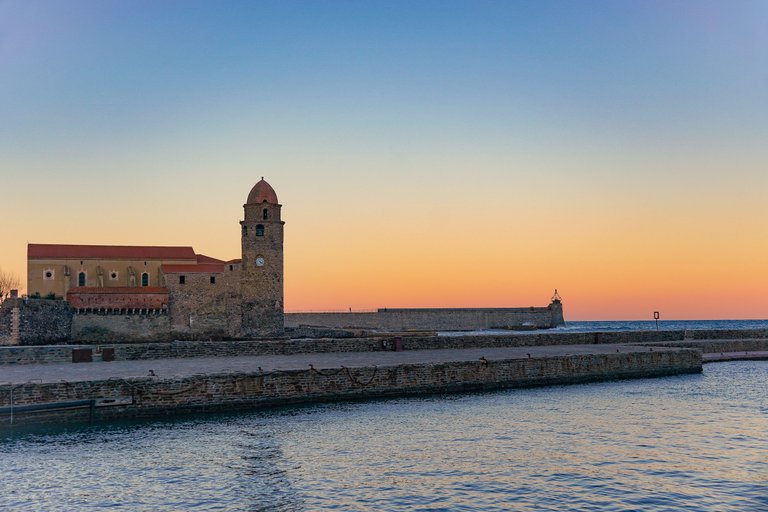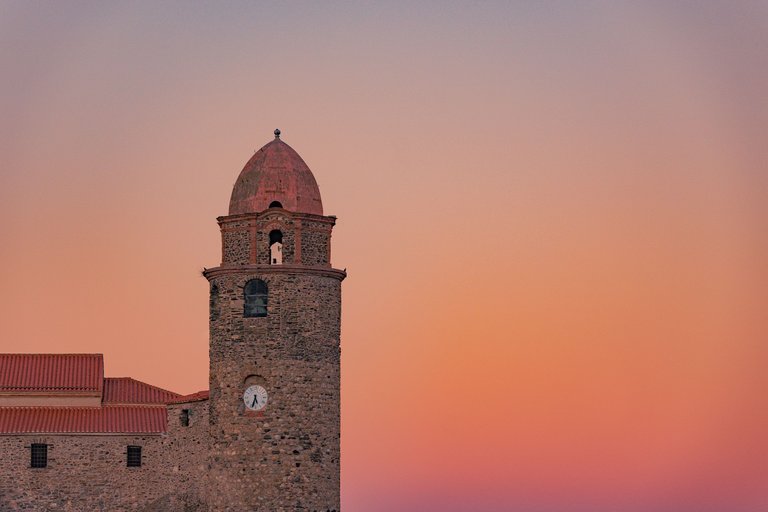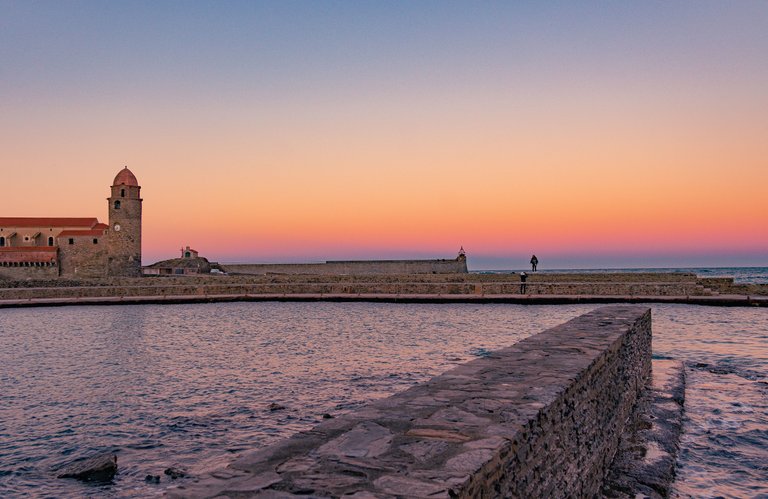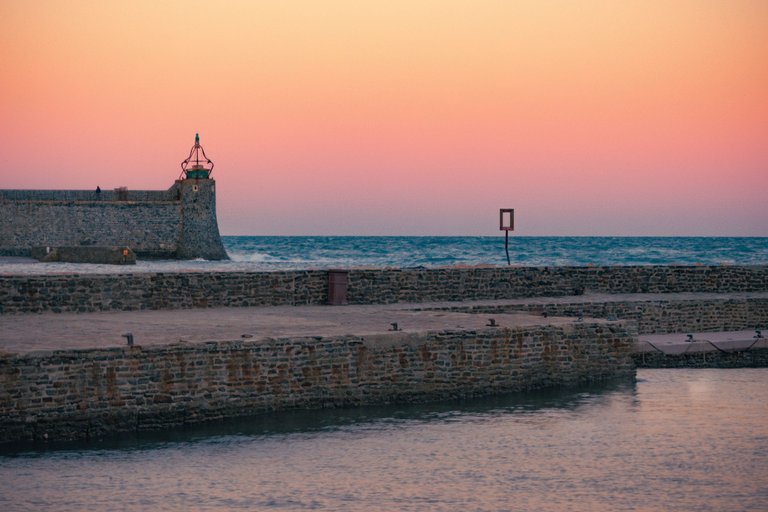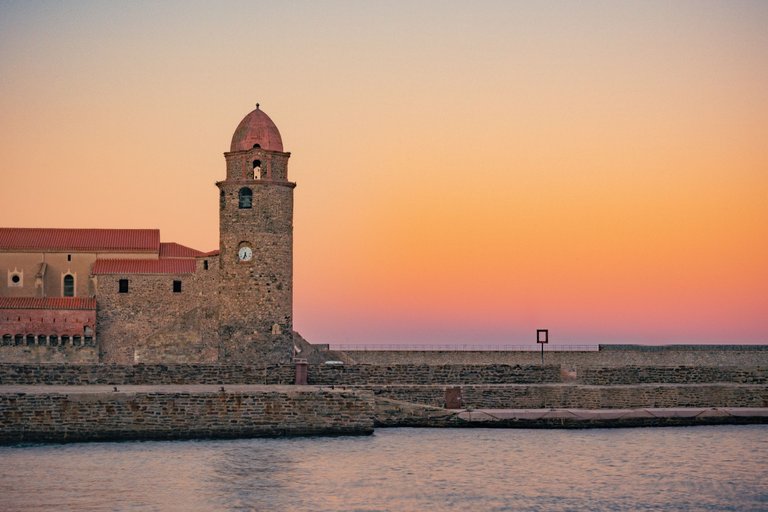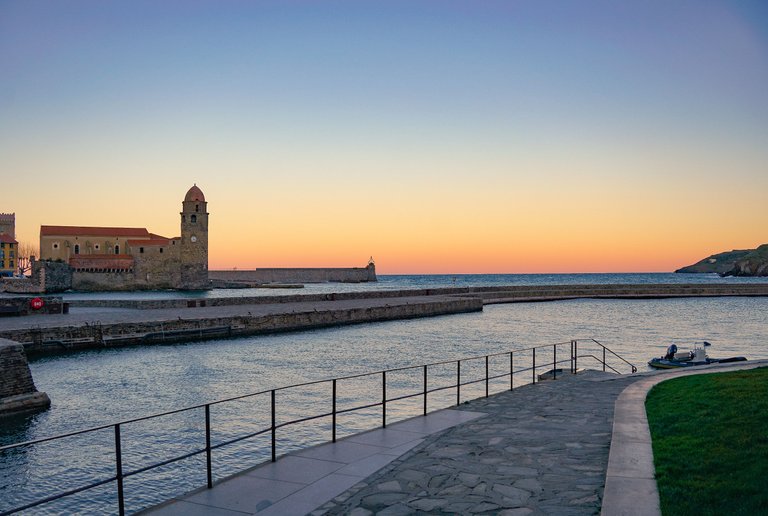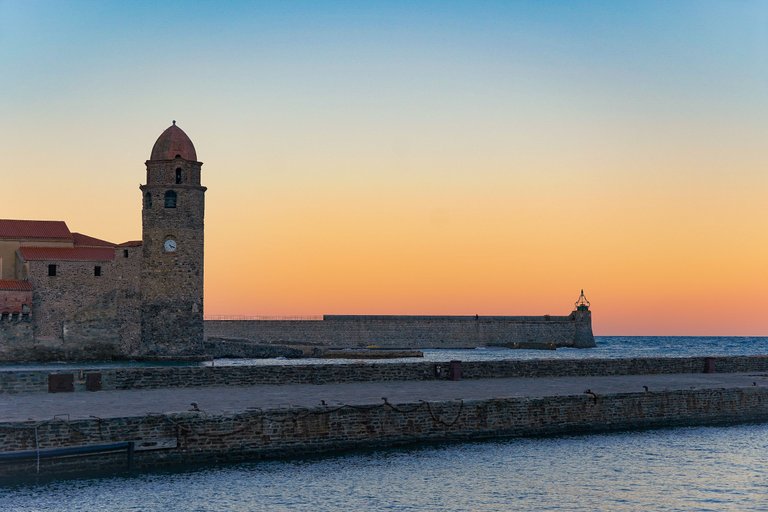 The winter evening here was not as cold as in northern Europe, but still fairly chilly with strong wind and waves. I guess for the same reason, there were not many visitors during this off season, as you can see from my pictures here. I heard that Collioure is popular in summer time when its narrow streets and pebbled beach are packed with tourists.
虽然没有北欧那么冷,还是风大浪急: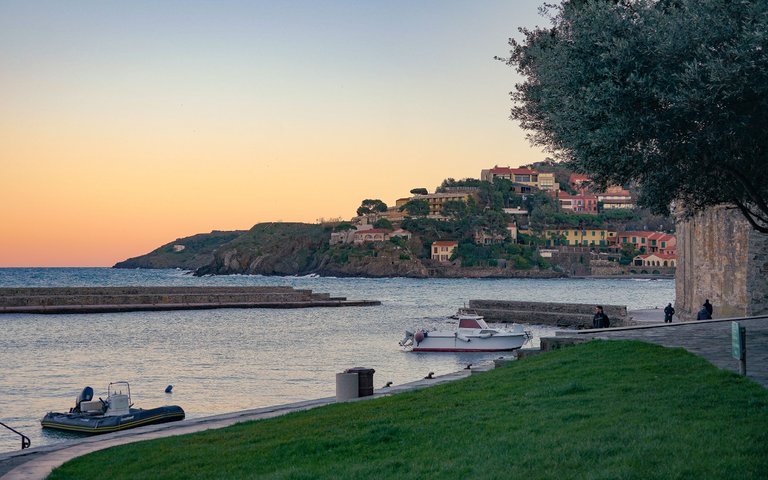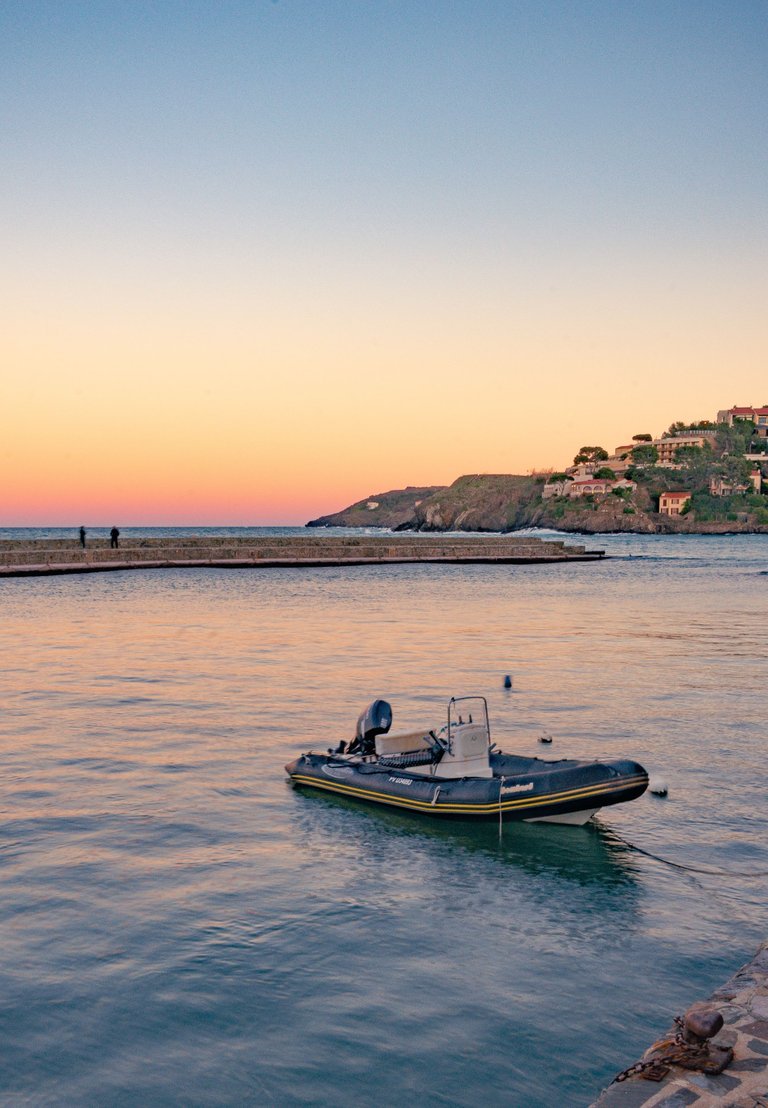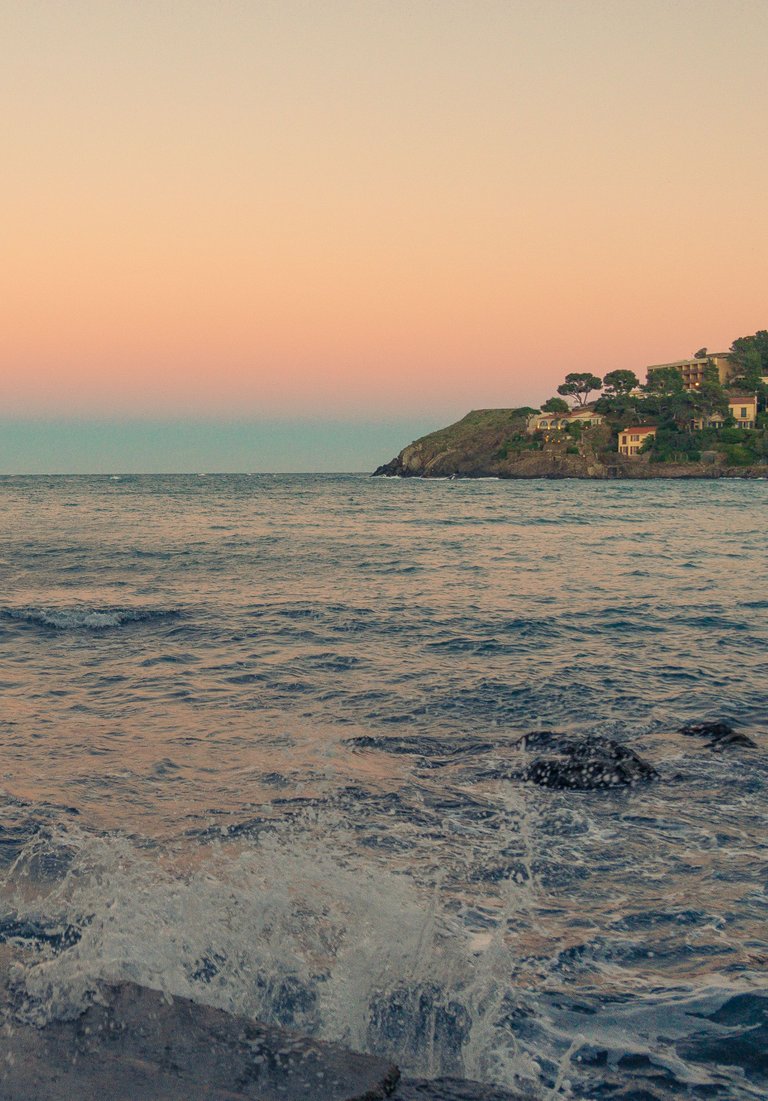 ---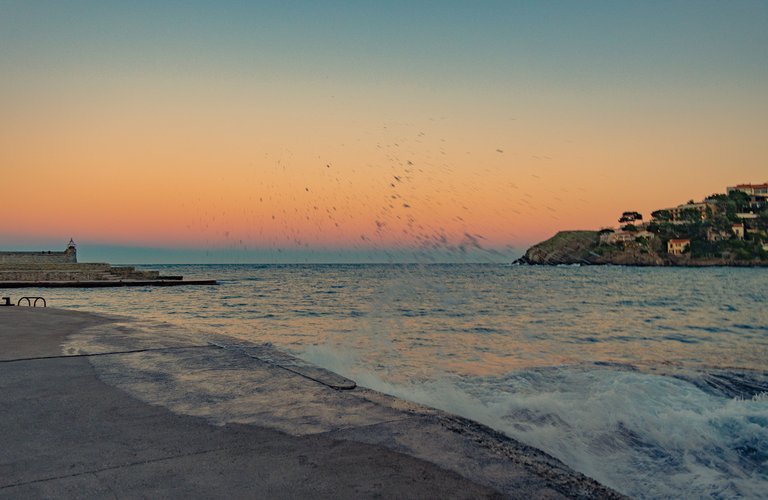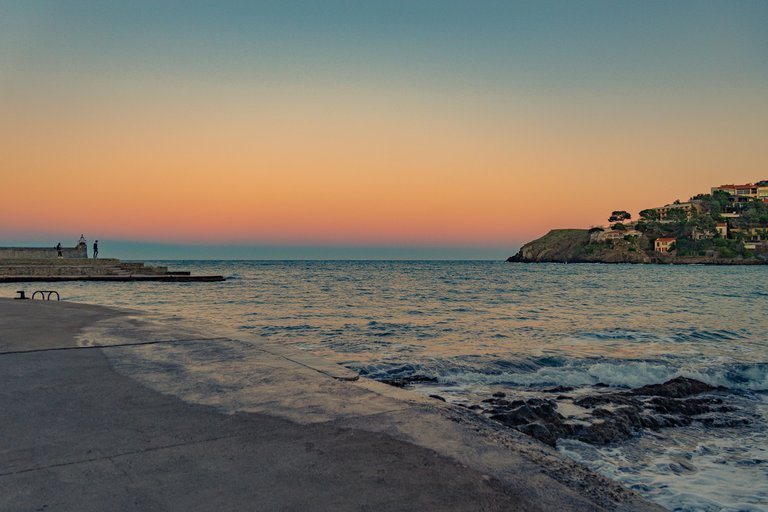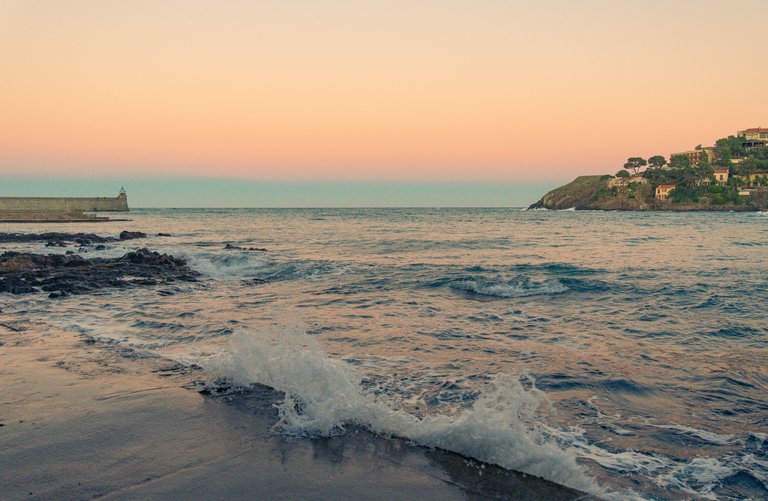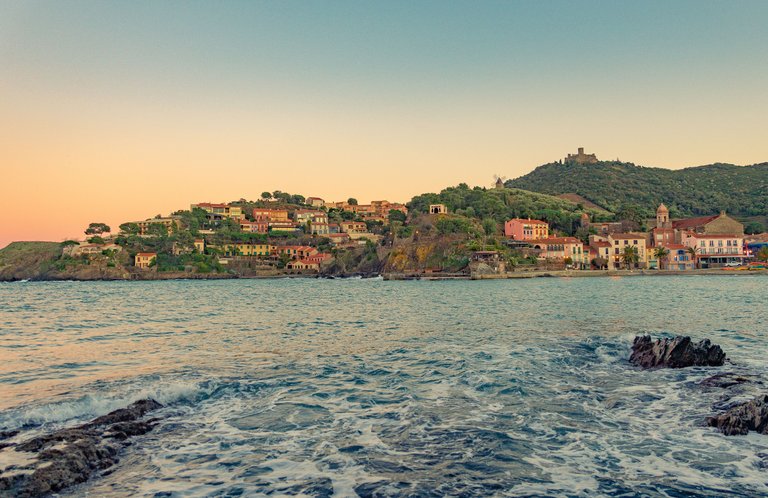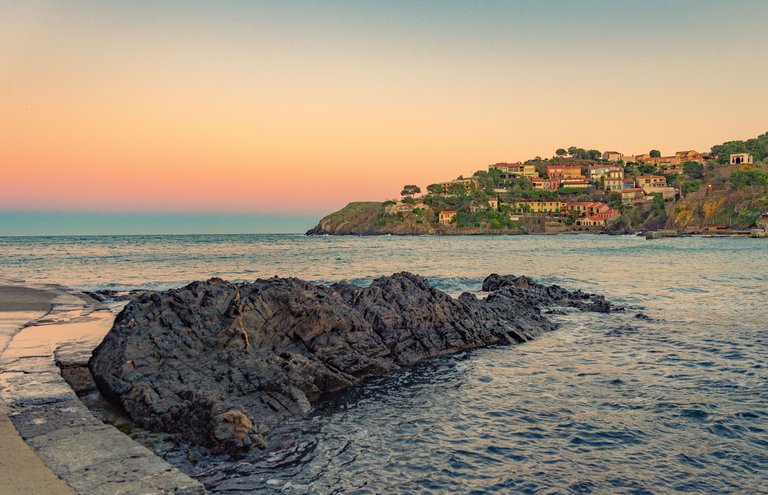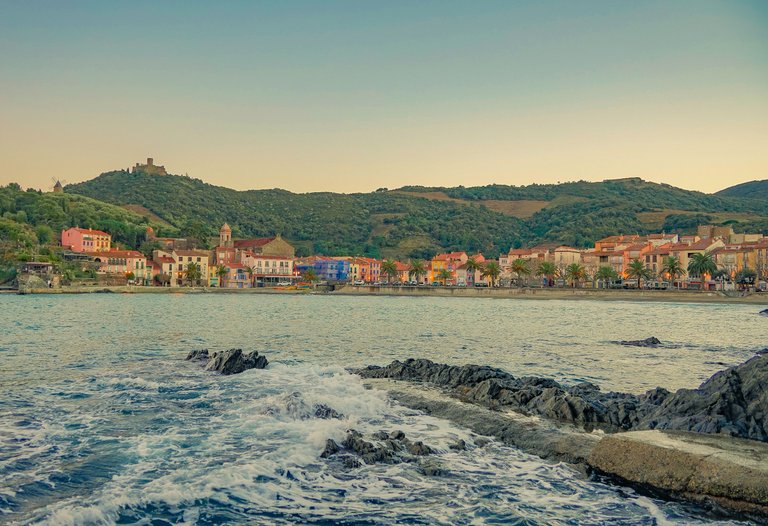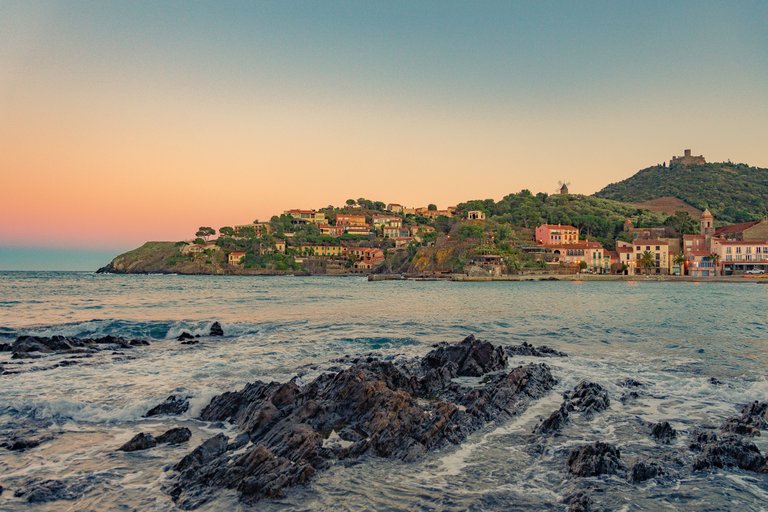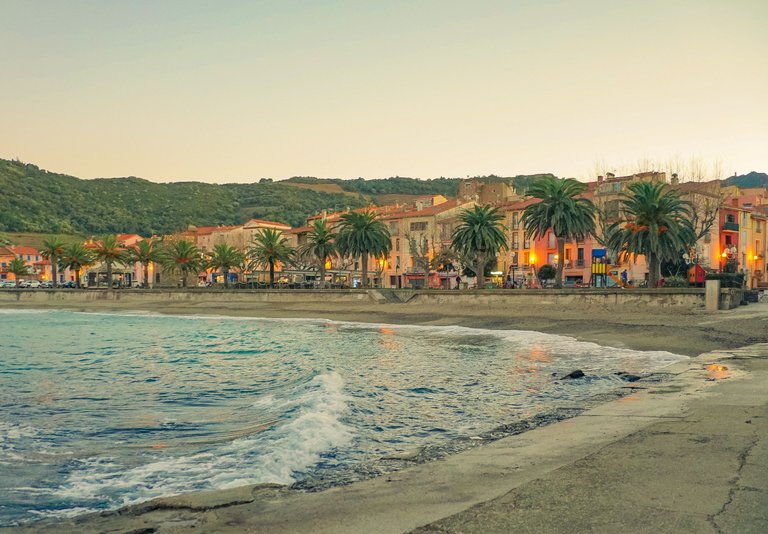 The colorful streets are filled with shops, restaurants, hotels and galleries. Some of the signs are written in French, Catalan and Castilian Spanish, showing the colorful history of this region. The Modern Art Museum here houses paintings by Henri Matisse, as colorful as the town itself. Matisse was attracted by the bright colors in Collioure in 1905, and he invited fellow artists such as Andre Derain to work here together. Their well-known creations with intense colors were called Fauvism later.
五颜六色的街道上遍布商店、餐馆、酒店和画廊。不少标志上有法语、加泰罗尼亚语和西班牙语,显示了这块边境地区丰富多彩坎坷曲折的历史。这里的现代艺术博物馆藏有亨利·马蒂斯的画作,色调和小镇一样绚烂,真是一方水土养一方大作呀~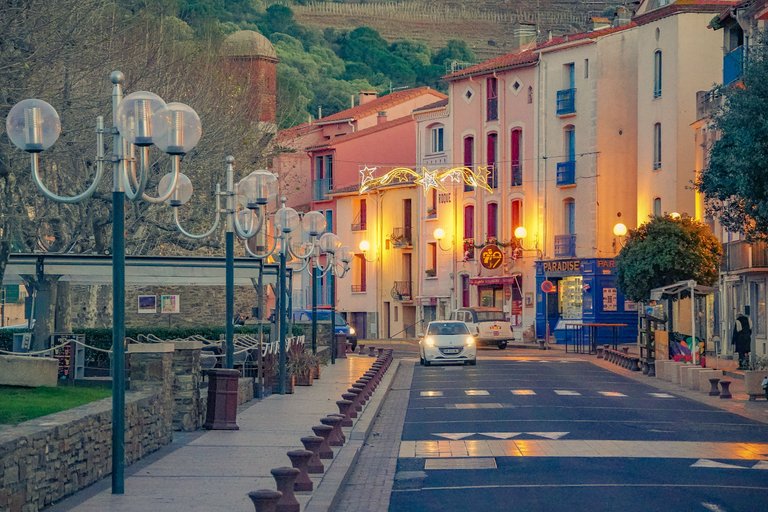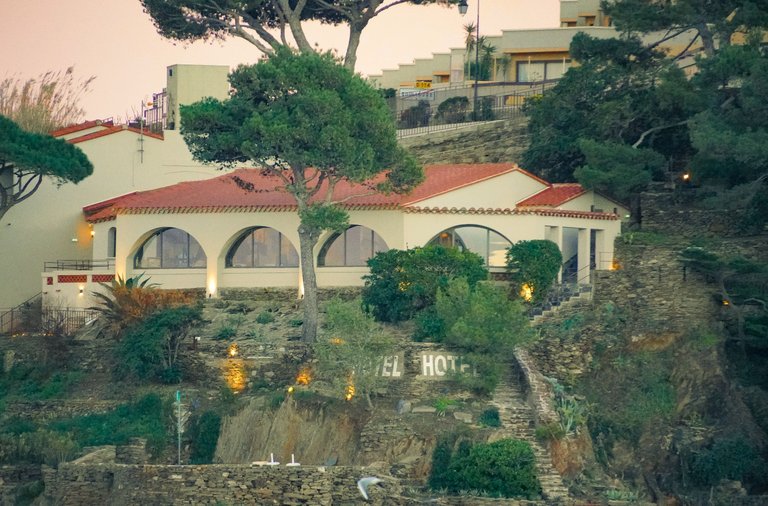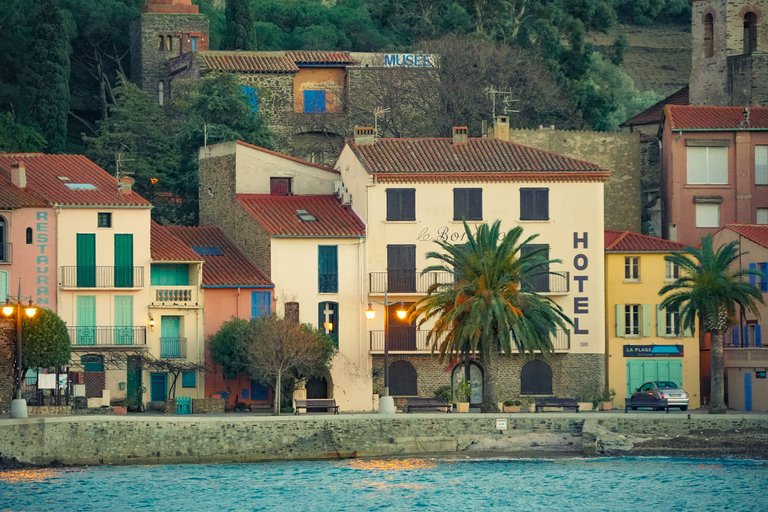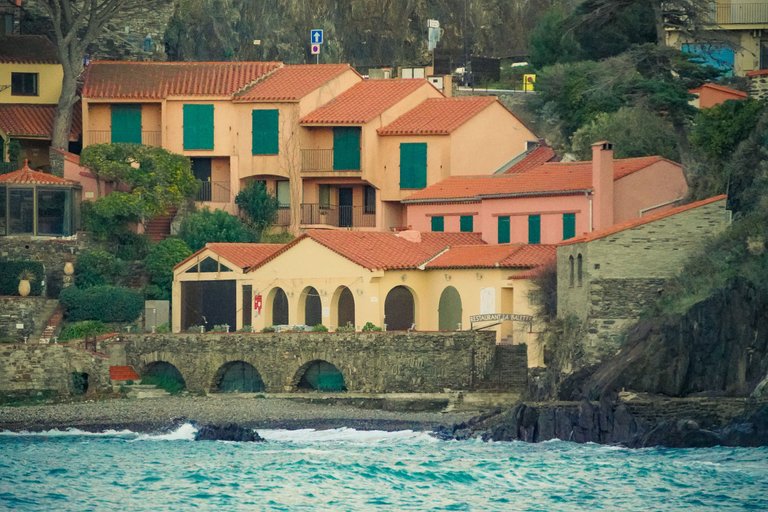 Collioure is also the name of an AOC(Appellation d'Origine Contrôlée) wine similar to the more famous Banyuls. Banyuls wine is made from old vines cultivated on the slopes of the Catalan Pyrenees in the Roussillon county. Besides the communes of Collioure and Banyuls, Cerbère and Port-Vendres are the other two of the Côte Vermeille where the AOC production area is limited to. I tried the Banyuls wine here and liked its crisp flavor and sweet fruity taste.
Collioure也是AOC(原产地命名控制)葡萄酒的名称,类似于更著名的Banyuls葡萄酒。Banyuls是南边的另一个沿海小镇,酿造这些酒的葡萄藤来自鲁西永区的加泰罗尼亚比利牛斯​​山坡。我不常喝酒,但是很喜欢这种红酒甜甜的果味。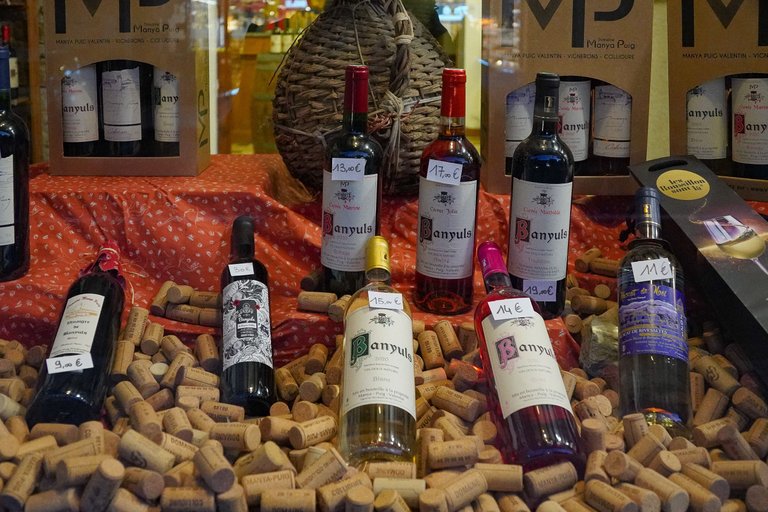 At the hilltops nearby, there are Moulin de Collioure, a 14th-century windmill, and Fort St. Elme which has a museum with medieval weapons:
附近的山坡上还有个14世纪的古老风车和藏有中世纪武器的圣埃尔姆堡垒: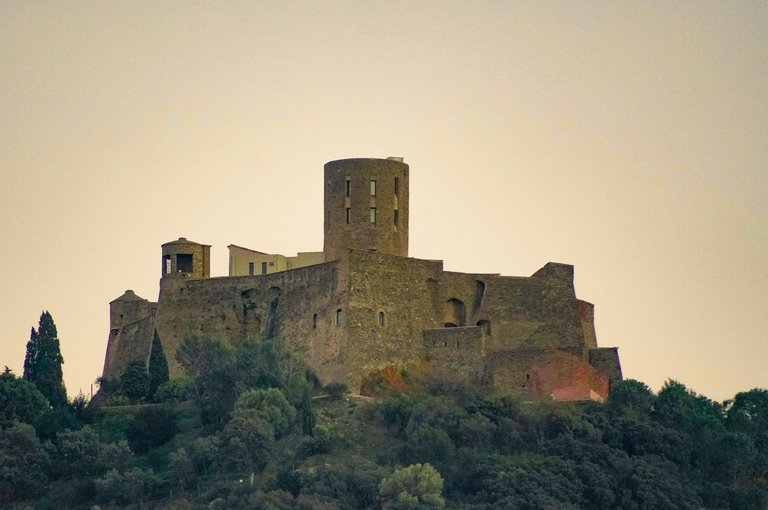 All content by @itchyfeetdonica. Thank you for visiting!
图文by Donica,谢谢来访!=)


---