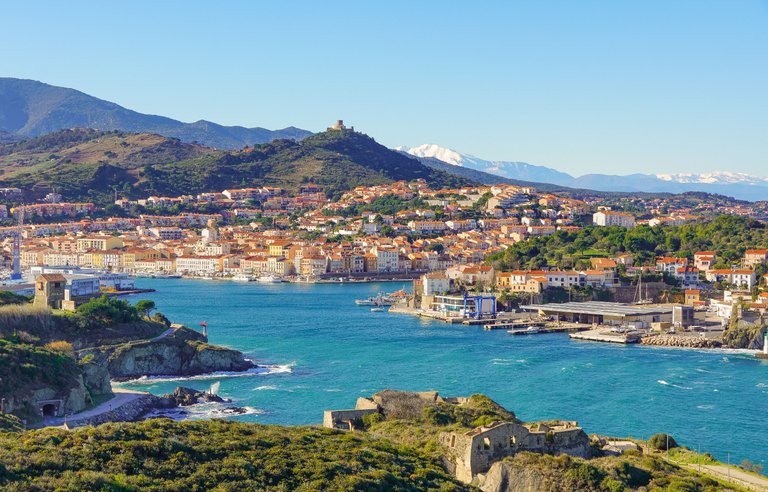 In my last post, I talked about Collioure as part of Côte Vermeille, and for today's Wednesdaywalk, let's have a tour along the rest of this coast till the border of Spain.
The name of Côte Vermeille literally means vermilion-tinted coast, which is quite descriptive of its rocky outcrops as well as those beautiful houses including lighthouses(I suppose they are also "houses" judging from their name? Although they sound more like "towers" in my mother tongue :) ).
Last week, after staying in Collioure, we drove southwards to its neighbor Port-Vendres, another commune of the Côte Vermeille where the AOC(Appellation d'Origine Contrôlée) wine production area is limited to. We first walked up to the red-topped lighthouse at Phare du Cap Béar and stayed there for the night. From the cape protruding into the sea, there was an amazing vista of the winding coast, and it's incredibly windy at the same time.
The following day, we went on to Banyuls-sur-Mer for a stroll in town and a hike along the coast too. Again, stunning views awaited after reaching the highest viewpoint. As you can see from my photos, the blue Mediterranean sea has met the snow-capped Pyrenees here, wind-swept trees and terraced vineyards cling to craggy slopes where sweet wines like Banyuls and Muscat are produced.
On the third day, we headed to Cerbère, the last French town before the border. When driving towards Spain from there, I saw a booth standing on the way which might be from the pre-EU time when border control still existed.
The towns of Port-Vendres, Banyuls and Cerbère are also dotted with colorful buildings, just like in Collioure. You see old fortifications, busy fishing ports, closed hotels and restaurants during the off-season and covid-19, and a few shops staying open selling the renowned local specialties such as anchovies, sardines, olive oil and wine.


上一篇提到Collioure小镇是Côte Vermeille(朱红色海岸)的一部分,这次我们就来看看沿岸美丽的风光,顺着这条海岸南下就到了西班牙北部边境。
类似Collioure,Port-Vendres、Banyuls和Cerbère这几个沿岸小镇也散布着色彩缤纷的建筑,城里能看到古老的防御工事、繁忙的渔港、在旅游淡季和疫情期间关闭的多数酒店和餐馆,少数继续营业的商店在售卖当地的特产,比如凤尾鱼、沙丁鱼、橄榄油和葡萄酒。
到达边境前的最后一个法国小镇是Cerbère,从那里去西班牙途中,我看到路边有个貌似边境站的废弃亭子,可能是欧盟成立前使用的。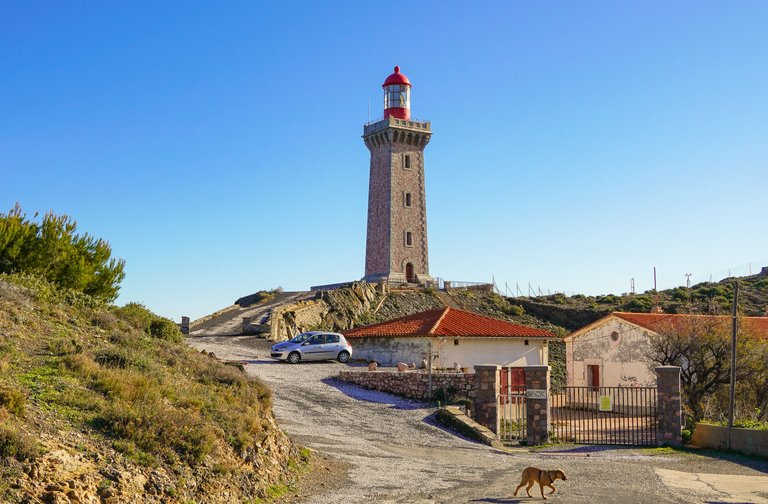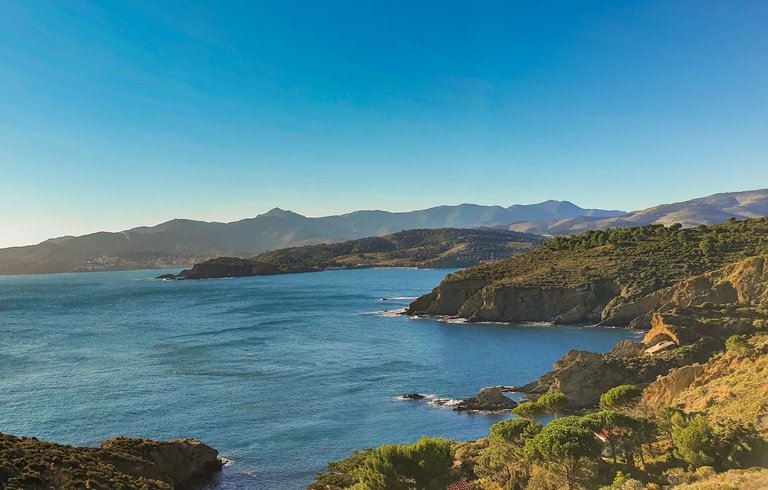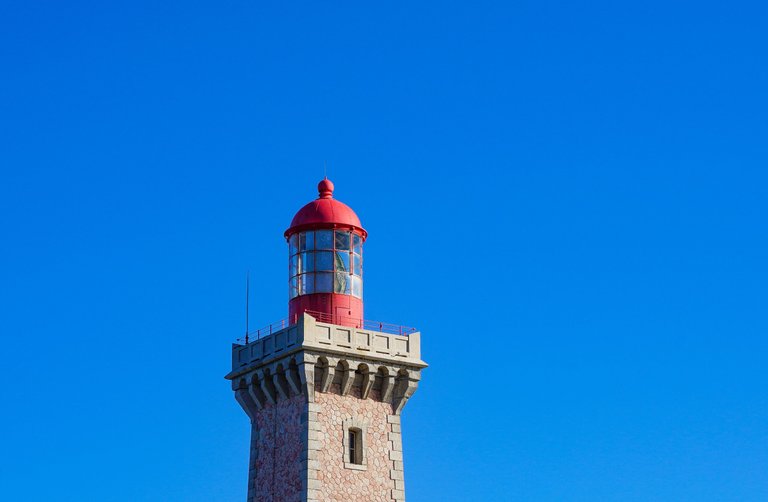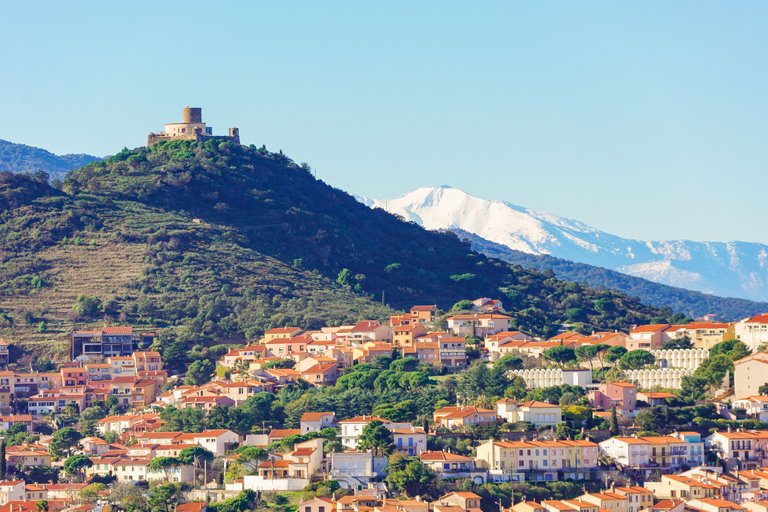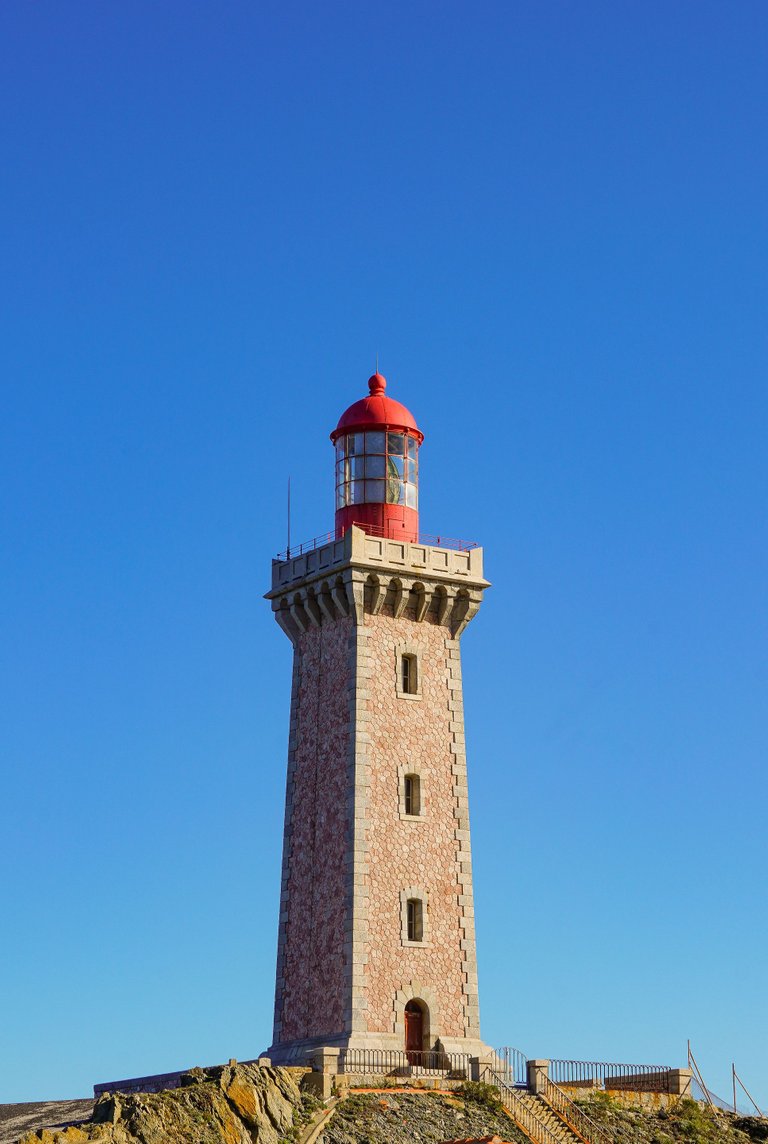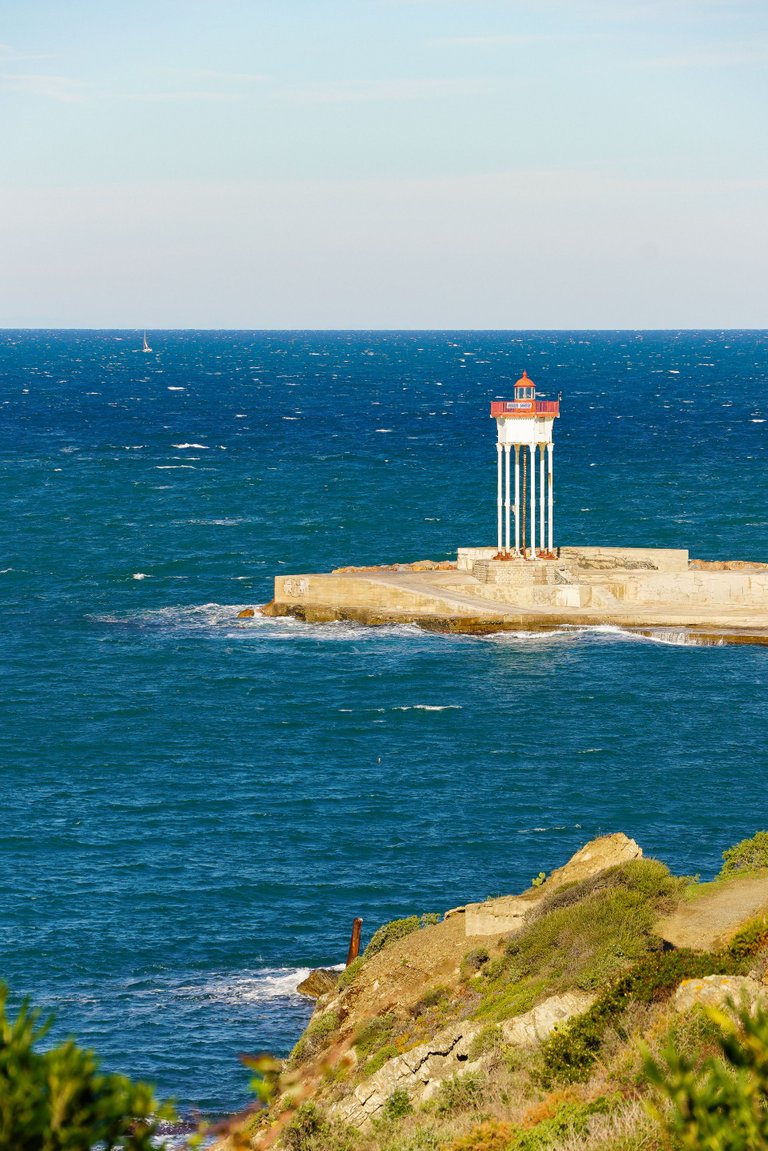 ---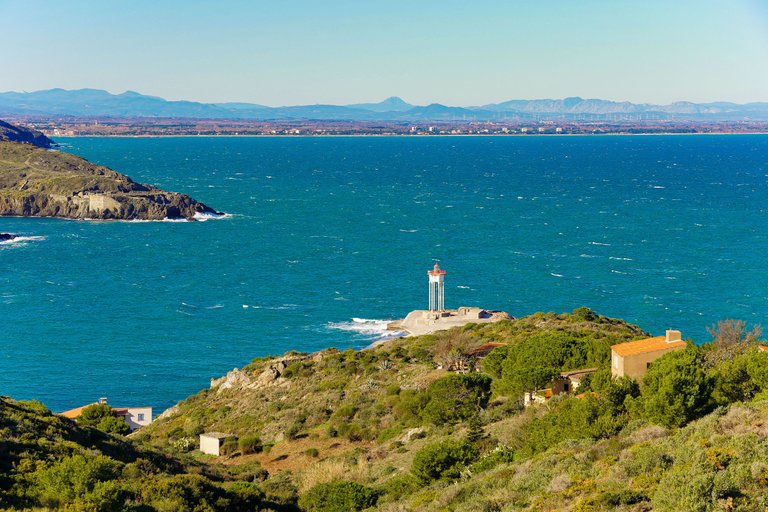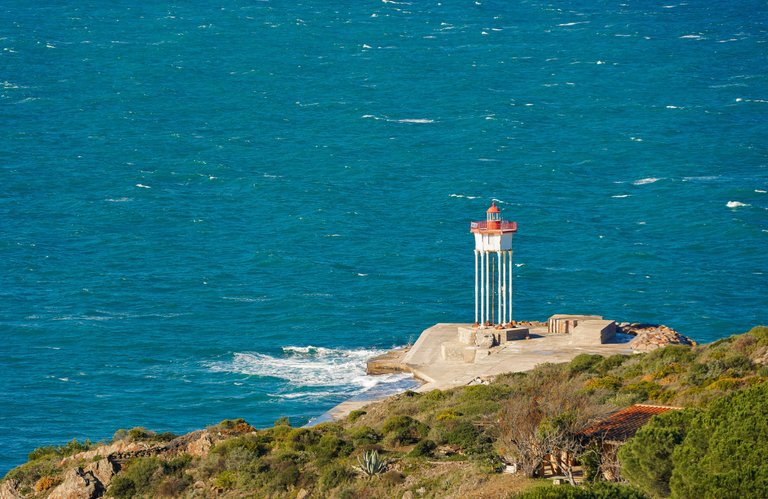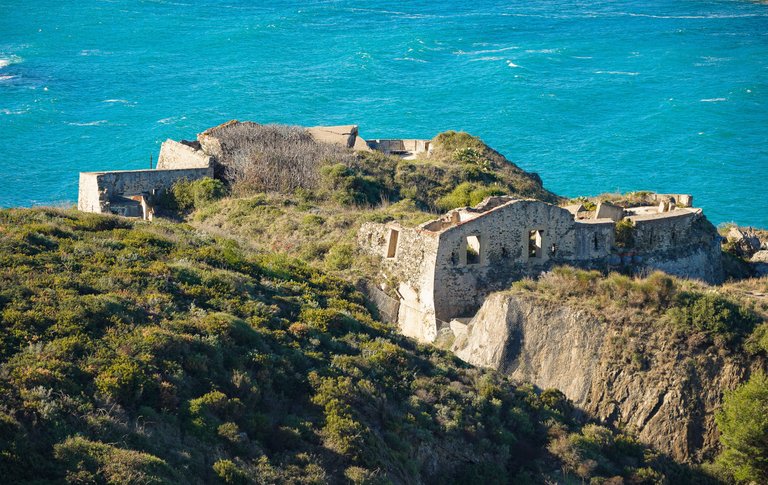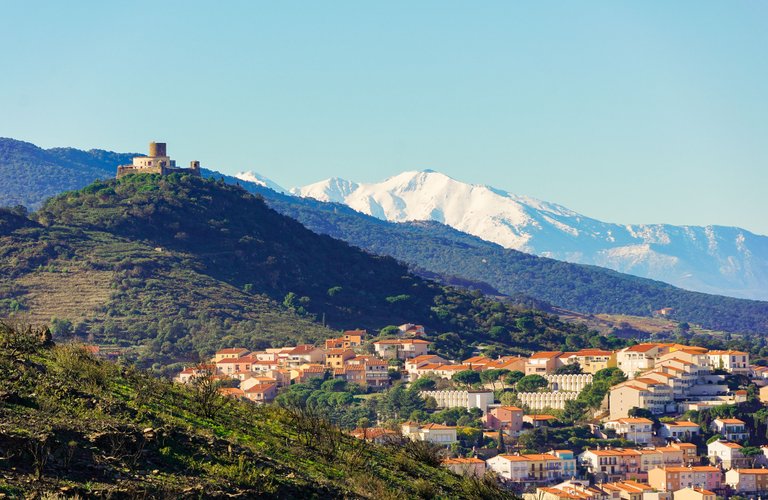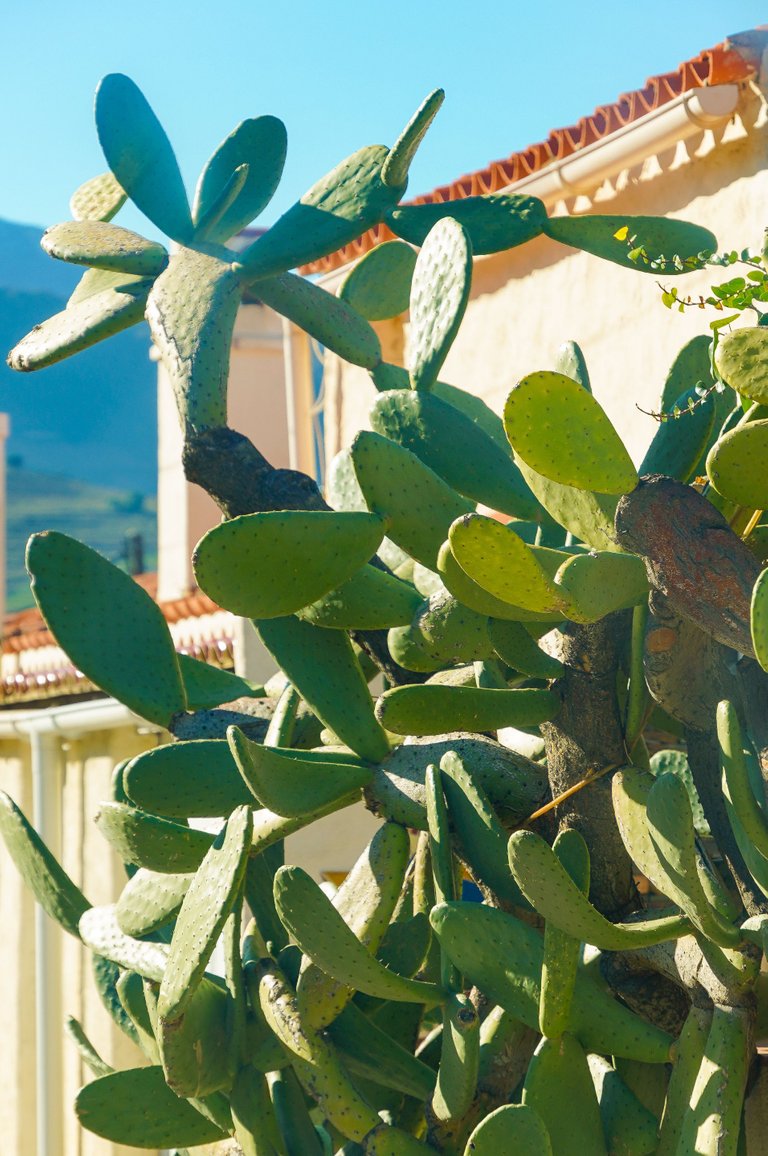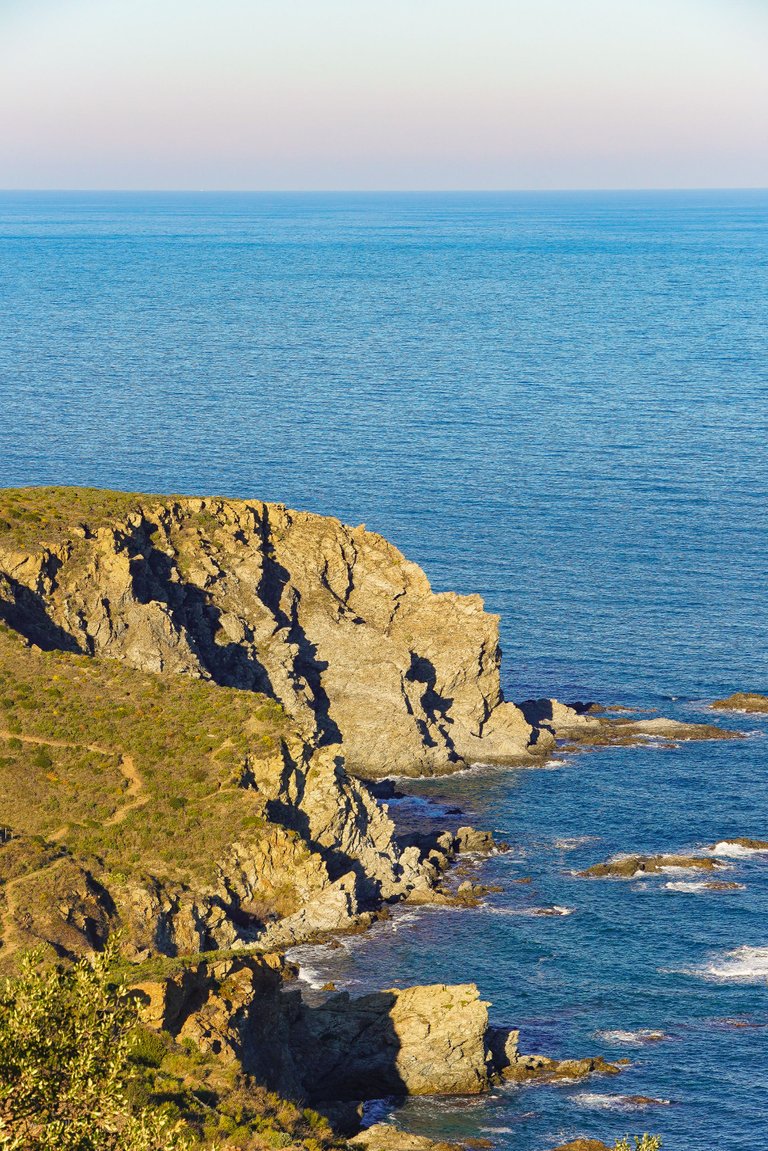 ---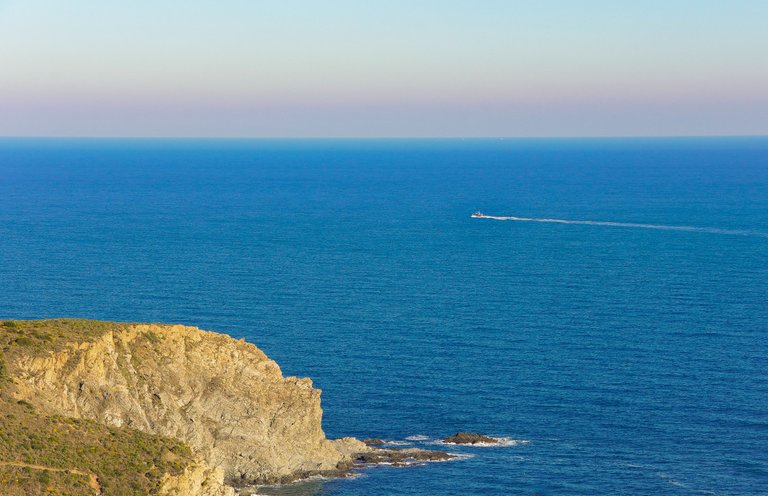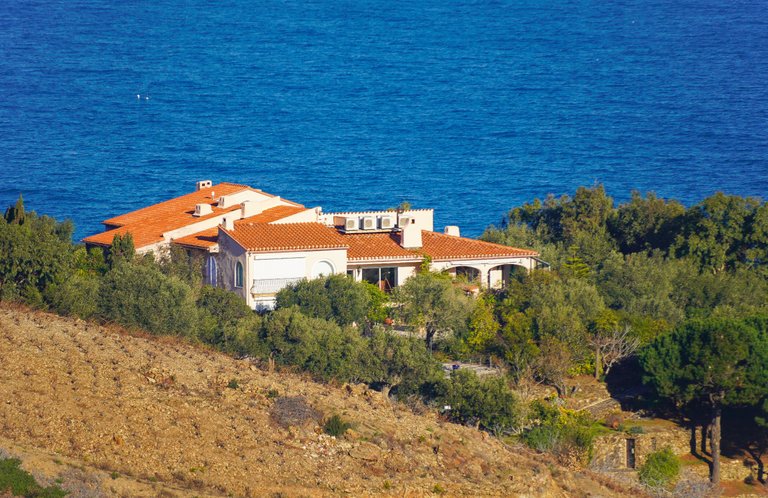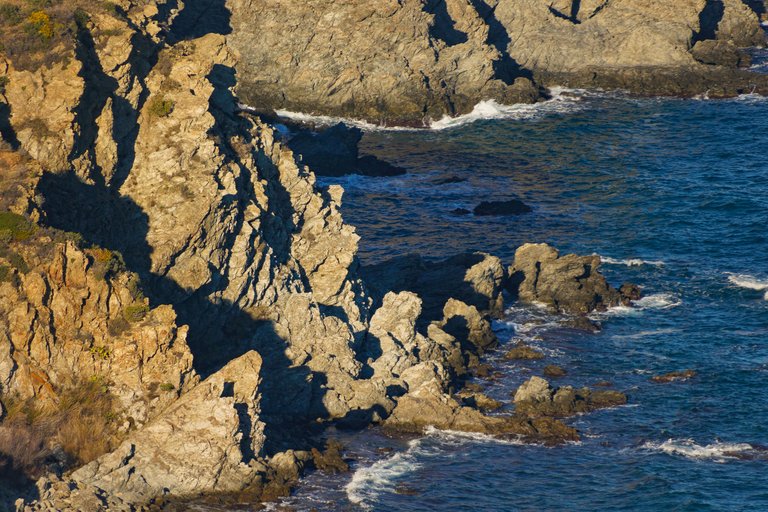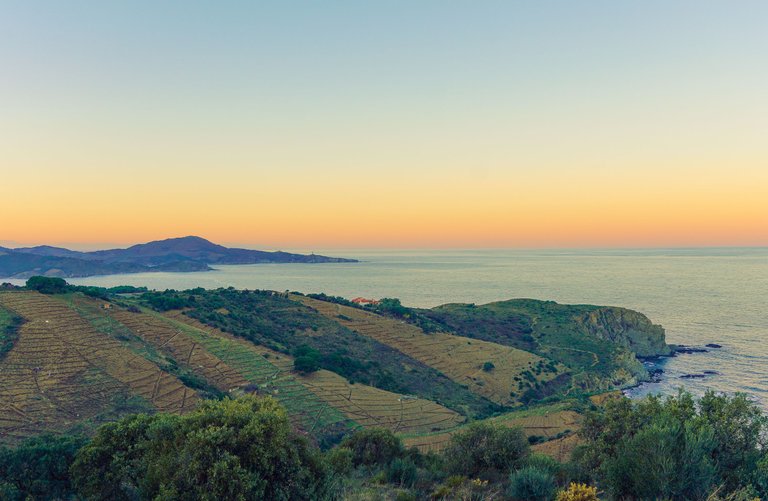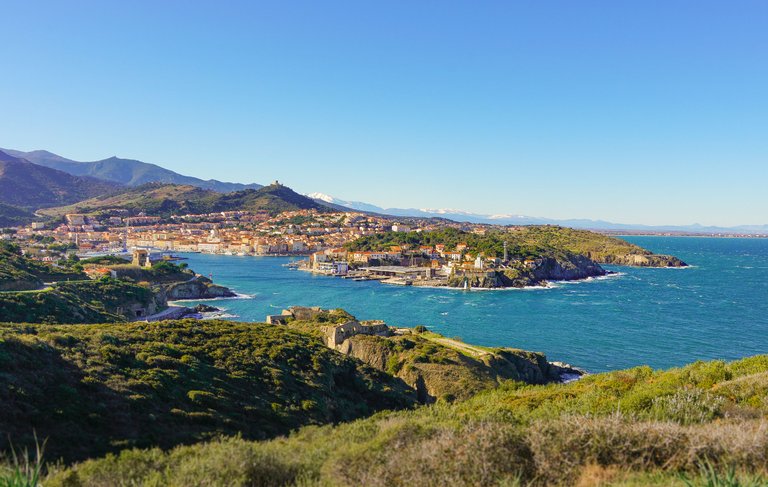 On the streets of Banyuls and Cerbère: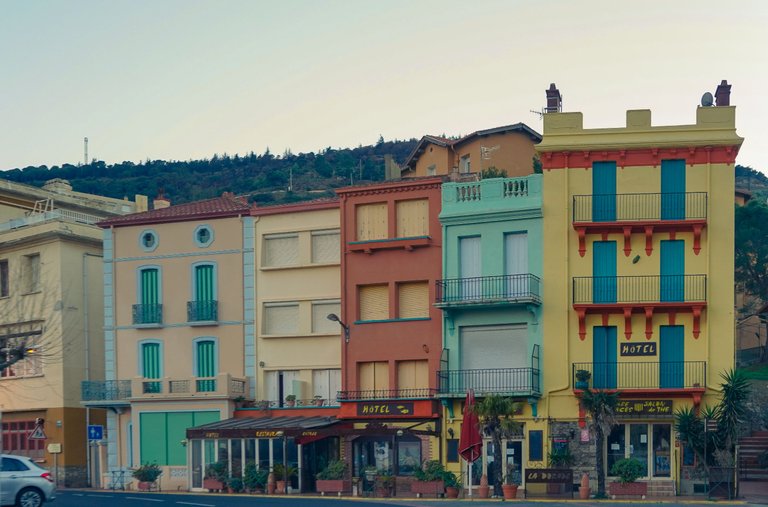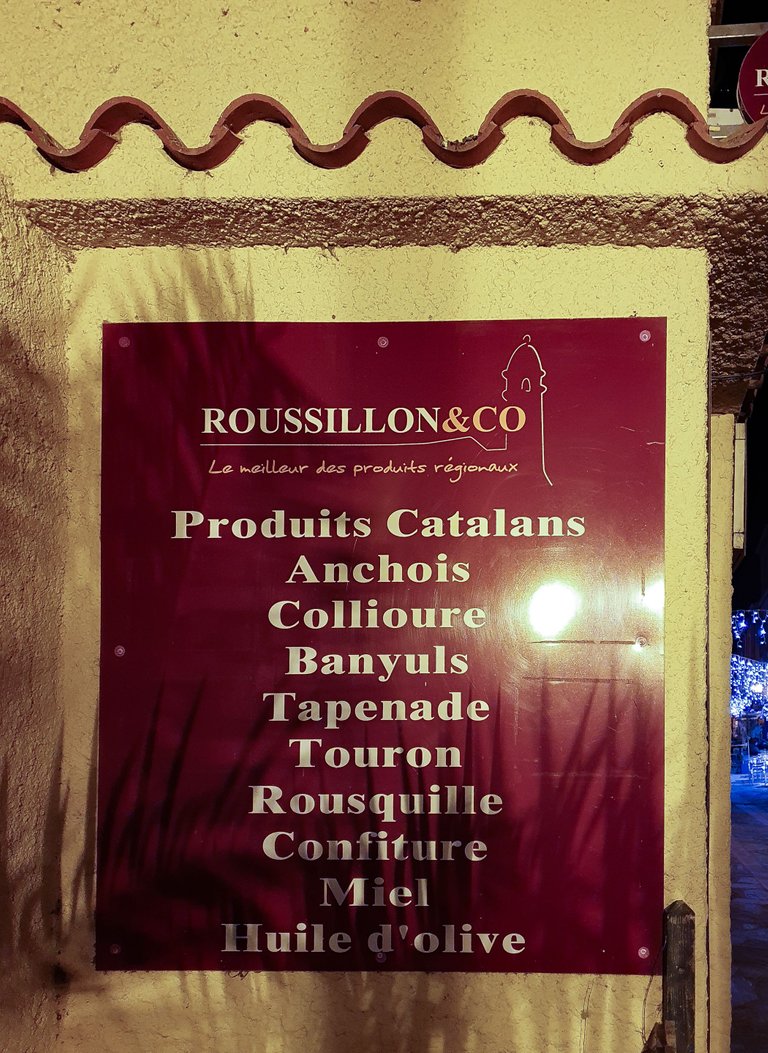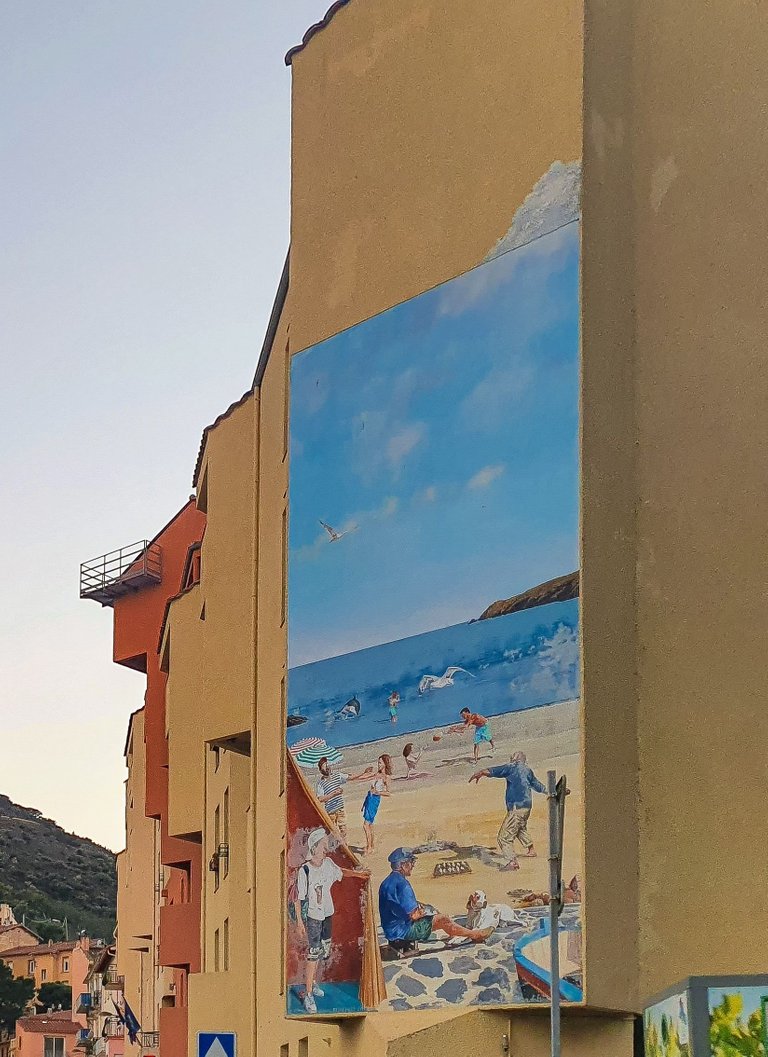 ---


The road towards Spain: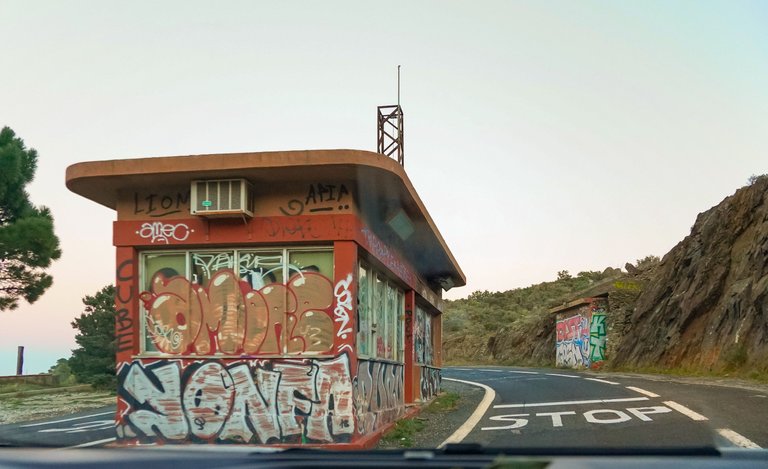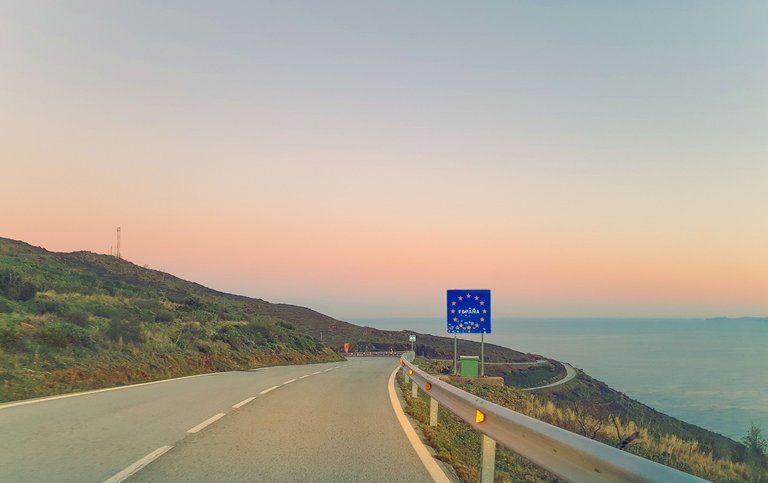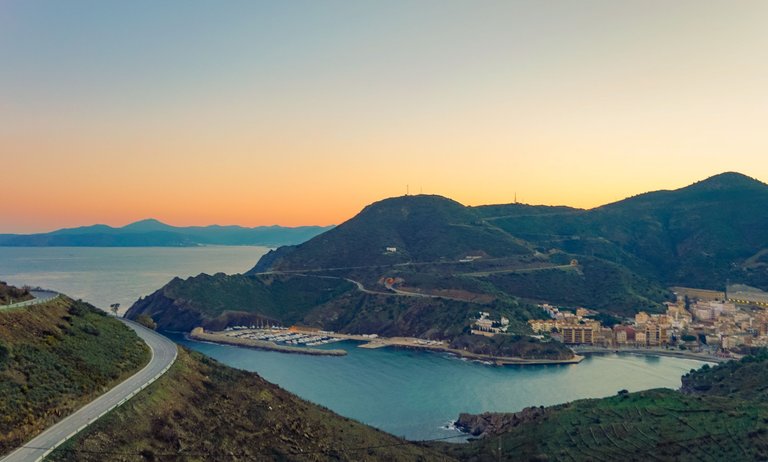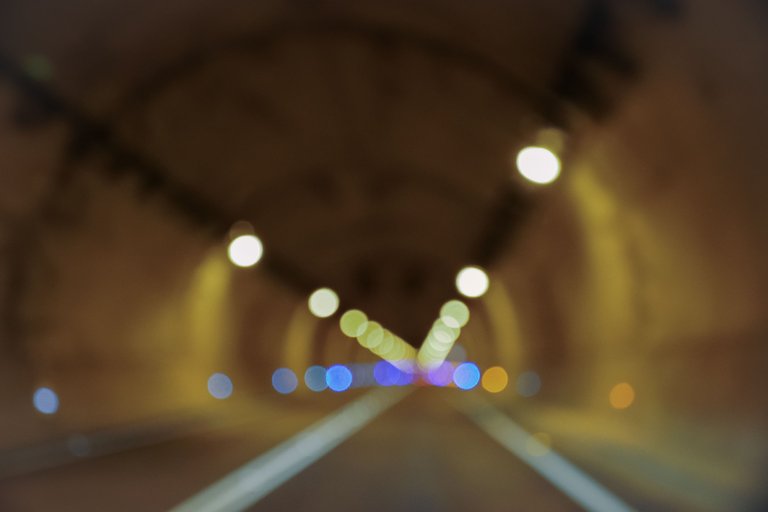 All content by @itchyfeetdonica. Thank you for visiting!
图文by Donica,谢谢来访!=)


---