…'this is a continuation of the last explore, Tales of the Urban Explorer: Prudential Assurance Buildings'...
We descended slowly down into the bowels of the old bank. It was as if the blackness was pouring in from every corner and the shadows seemed to be alive within the corners of each room I entered.
It was extremely dark down there and once again I found myself alone as my colleague had whizzed off at the high speed.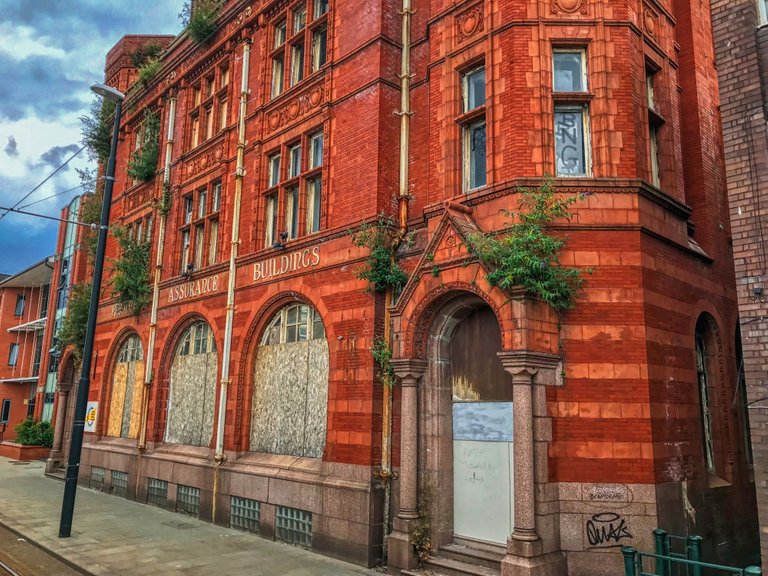 If that light of mine ever fails then it's going to be distinctly uncomfortable. These were the bank vaults and after meandering through a series of non-descript winding rooms I saw the logo, 'Holy City Zoo'.
It then occurred to me that budding party-goers could not have possibly entered the club from this angle lest they all stole a gold ingot or two en-route.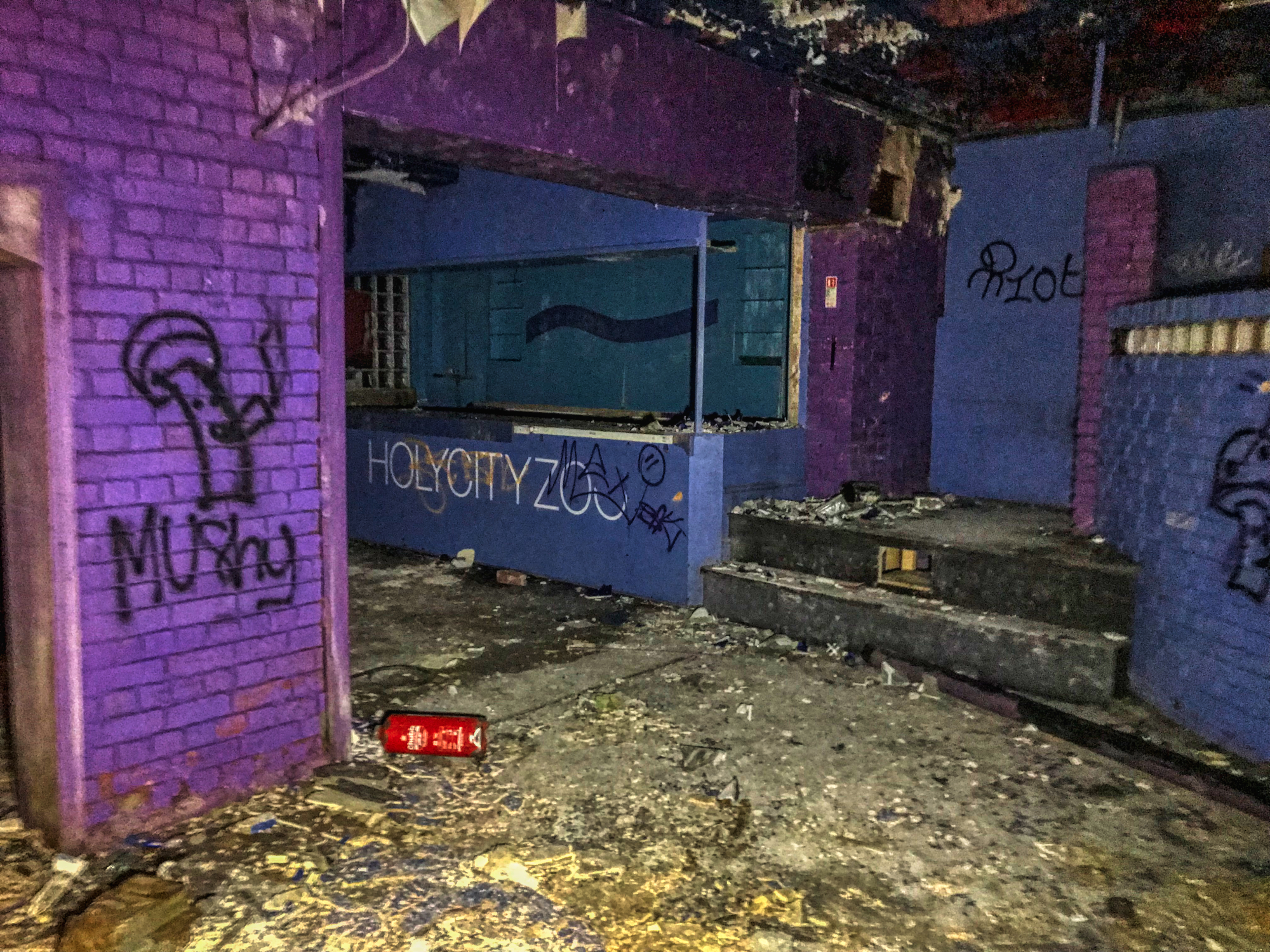 There must be an alternative way into 'Holy City Zoo' and we had entered via the old bank staff entrance which would normally have been sealed off.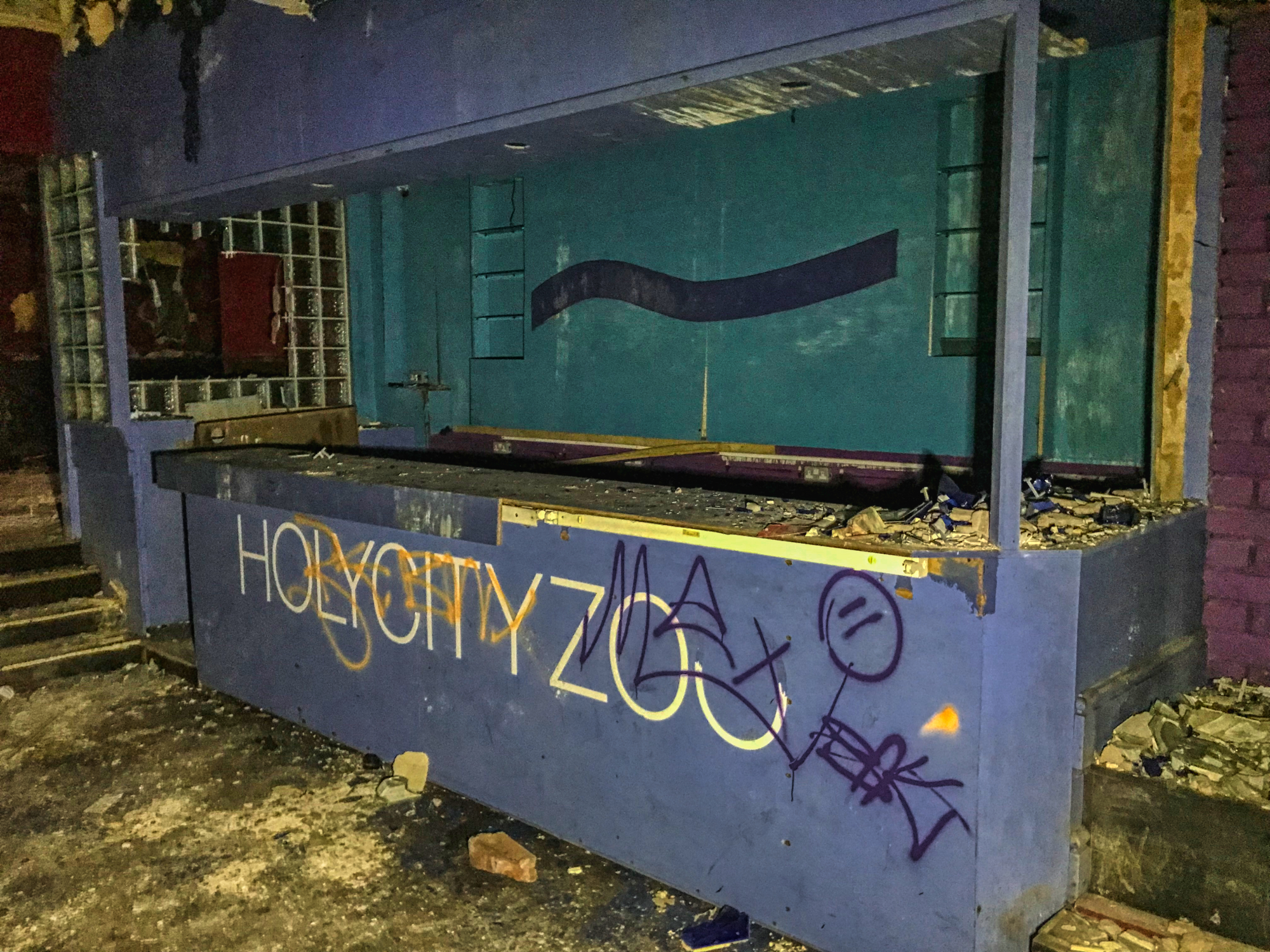 Had this been a bar once, behind it there was little evidence, in fact finding anything about 'Holy City Zoo' was hard work.
My google searches had revealed many other explorers down here, and that was about it besides one obscure reference about raves during the mid' '90s.
Looking around at the devastation and lack of human evidence I could understand that no loud music and shagging in dark corners had happened since those times.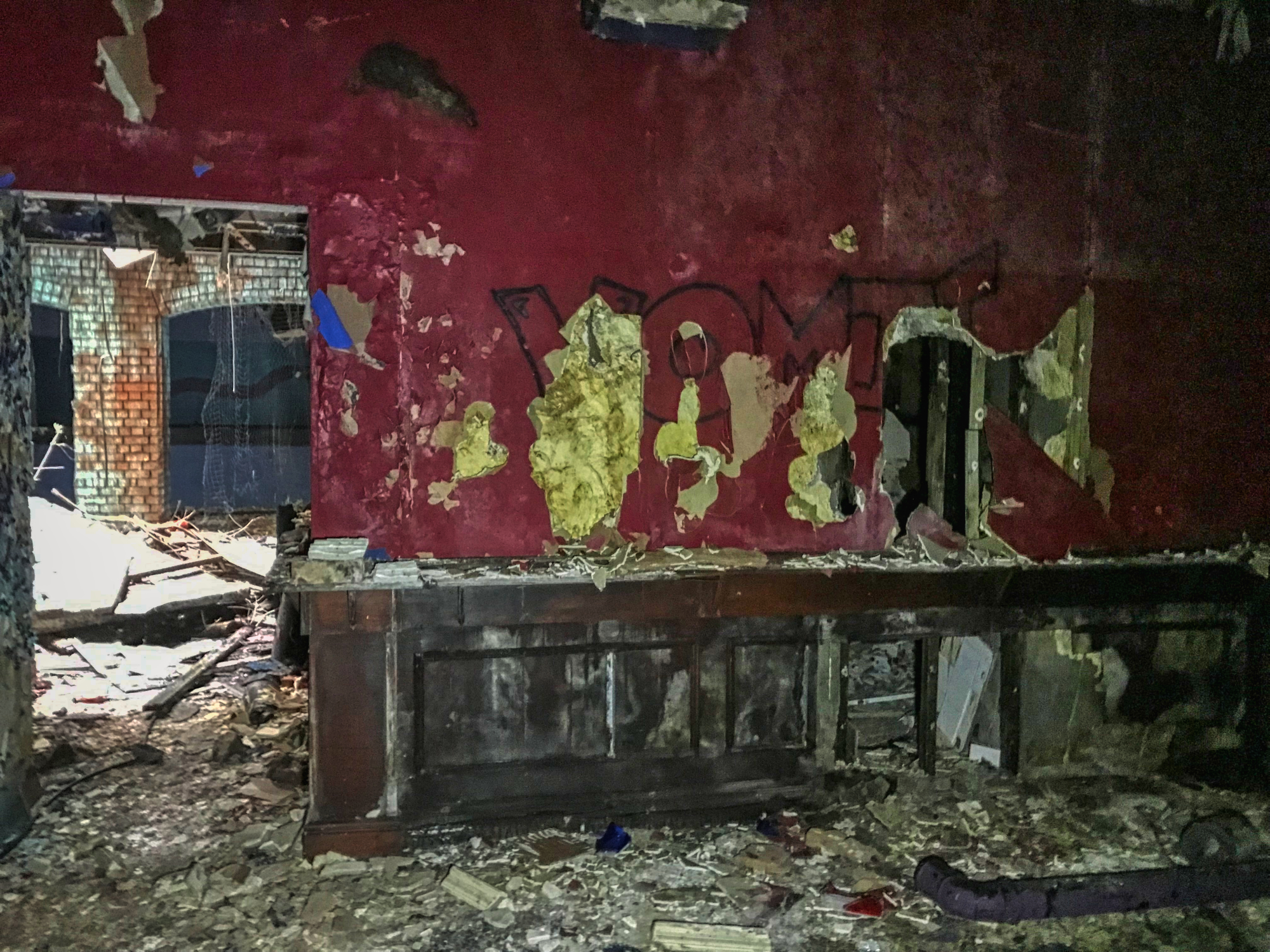 Purples and Reds everywhere. Once it must have been quite colourful. It does make a change from the usual 'black' I have become accustomed to in clubs.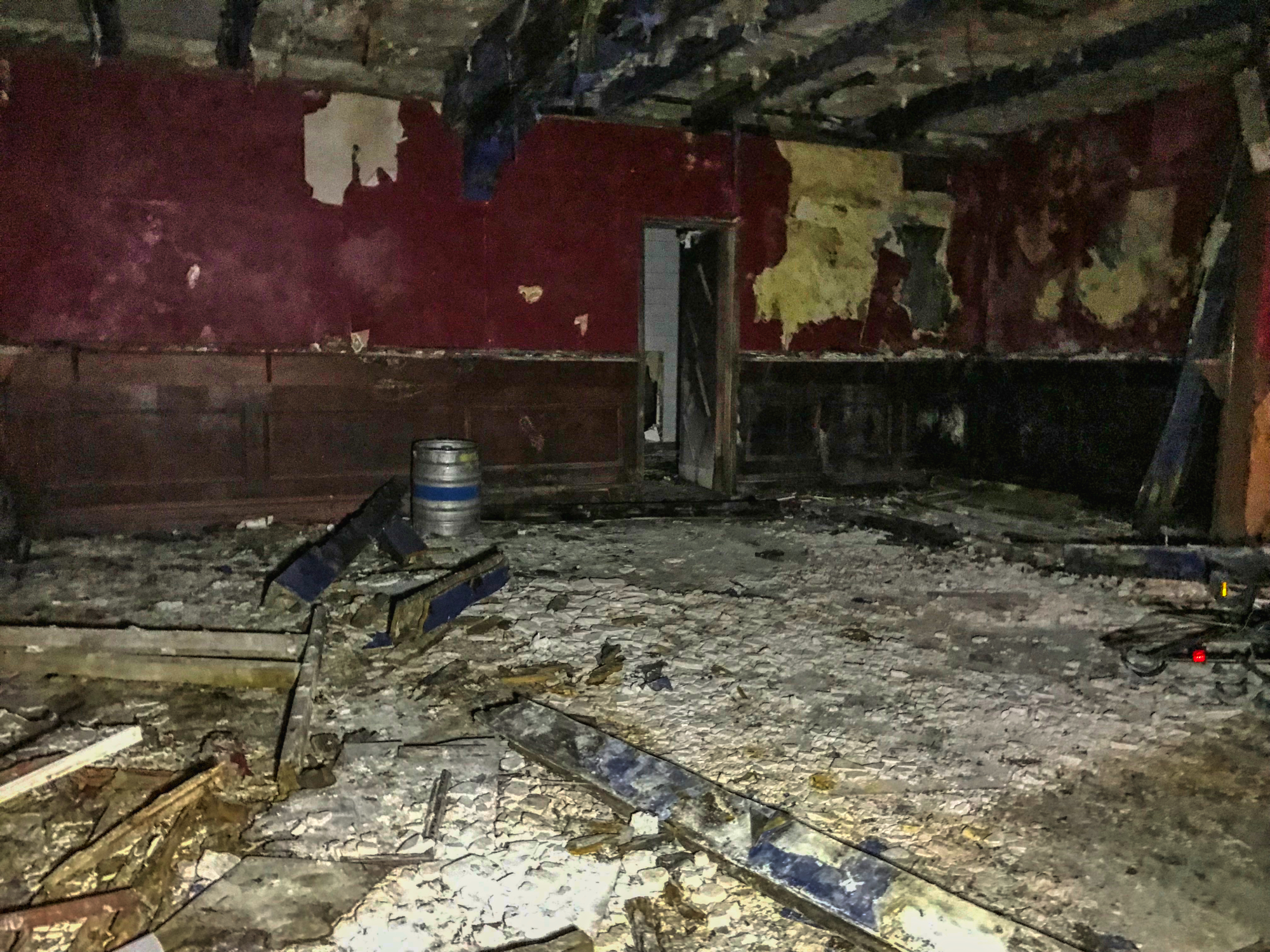 Even with my extra-bright torch, the photography was suffering, it's not as clear as usual.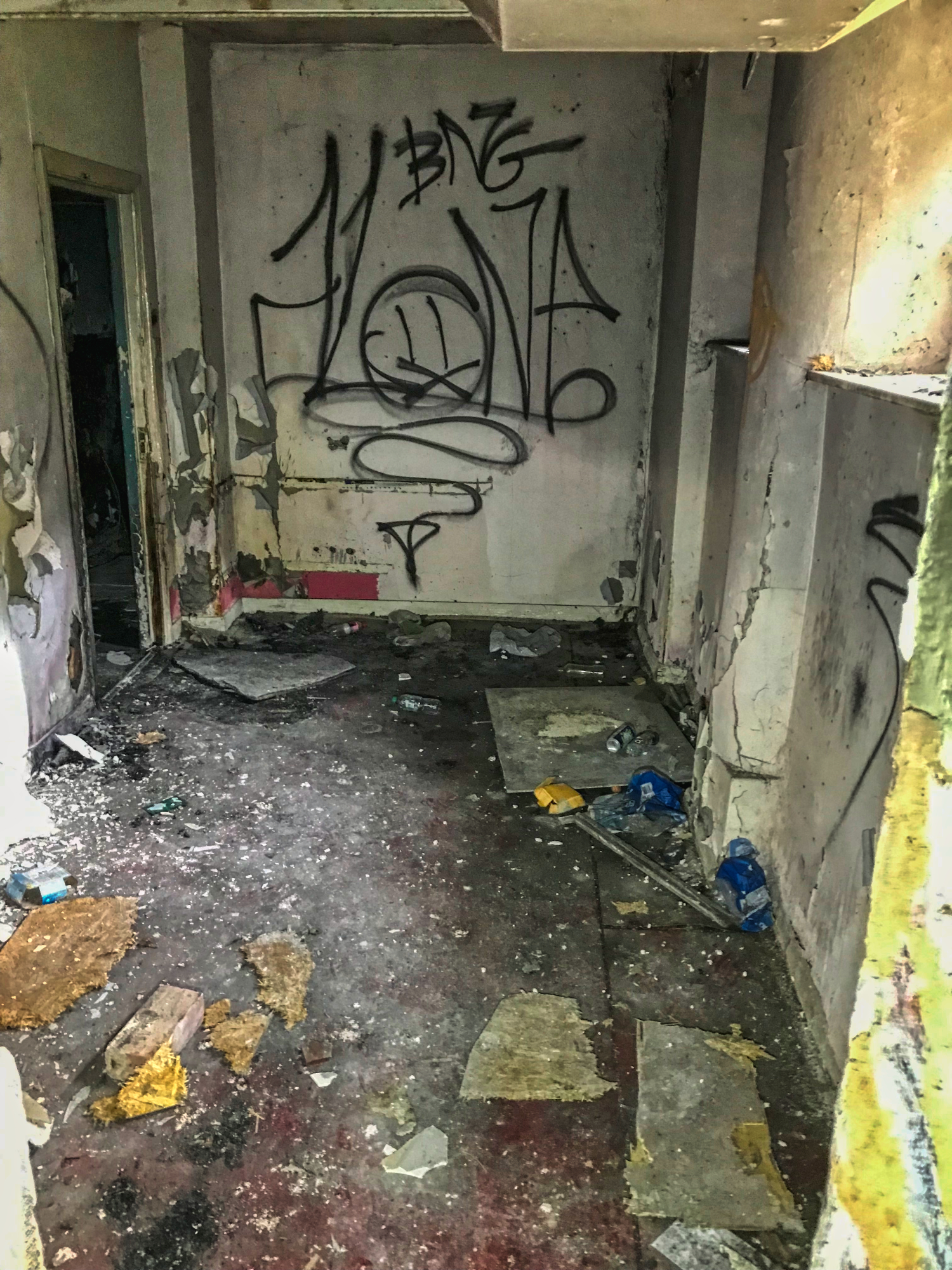 I found plenty of bad graffiti walking around this maze in what seemed like a one-way route.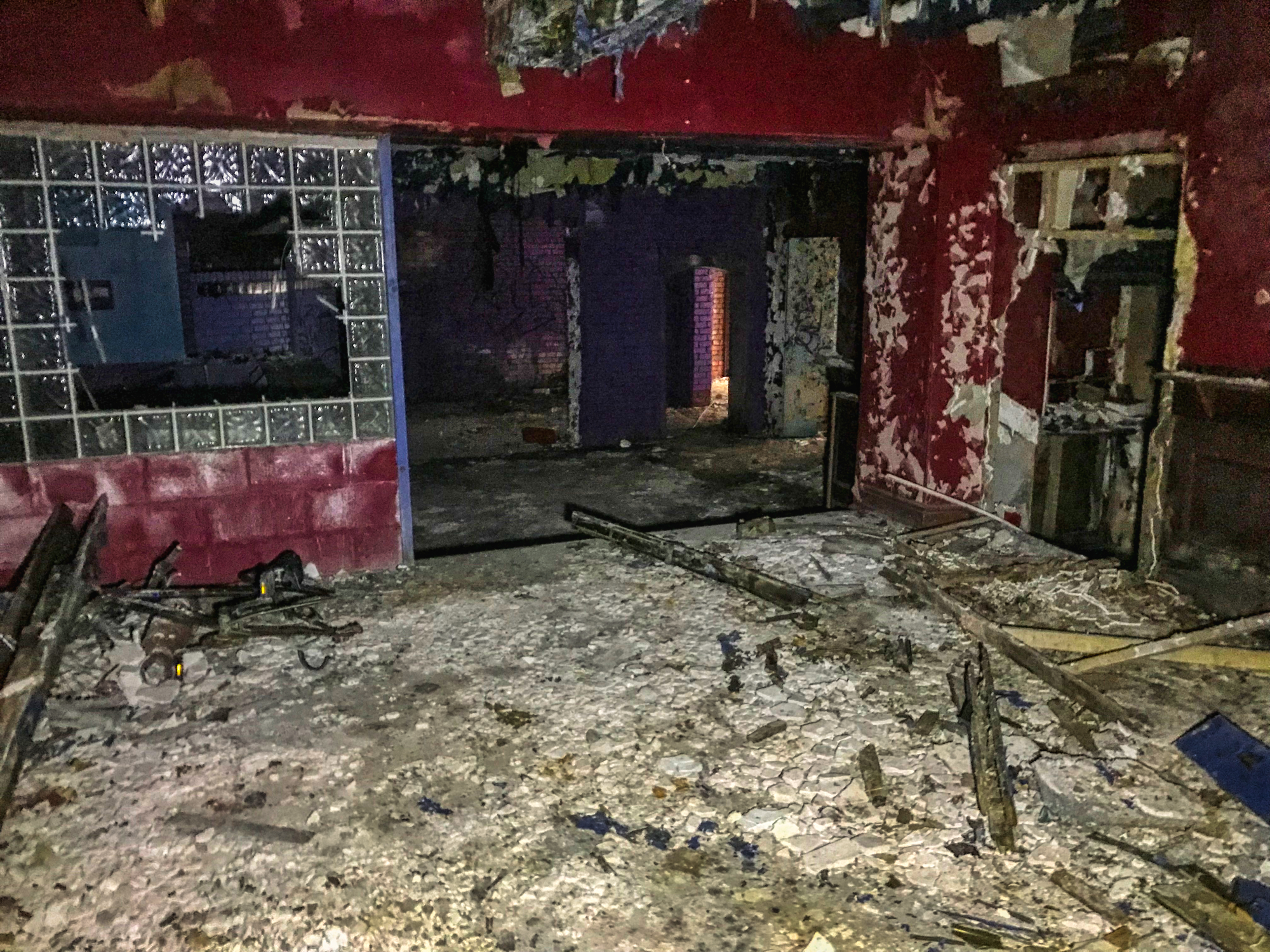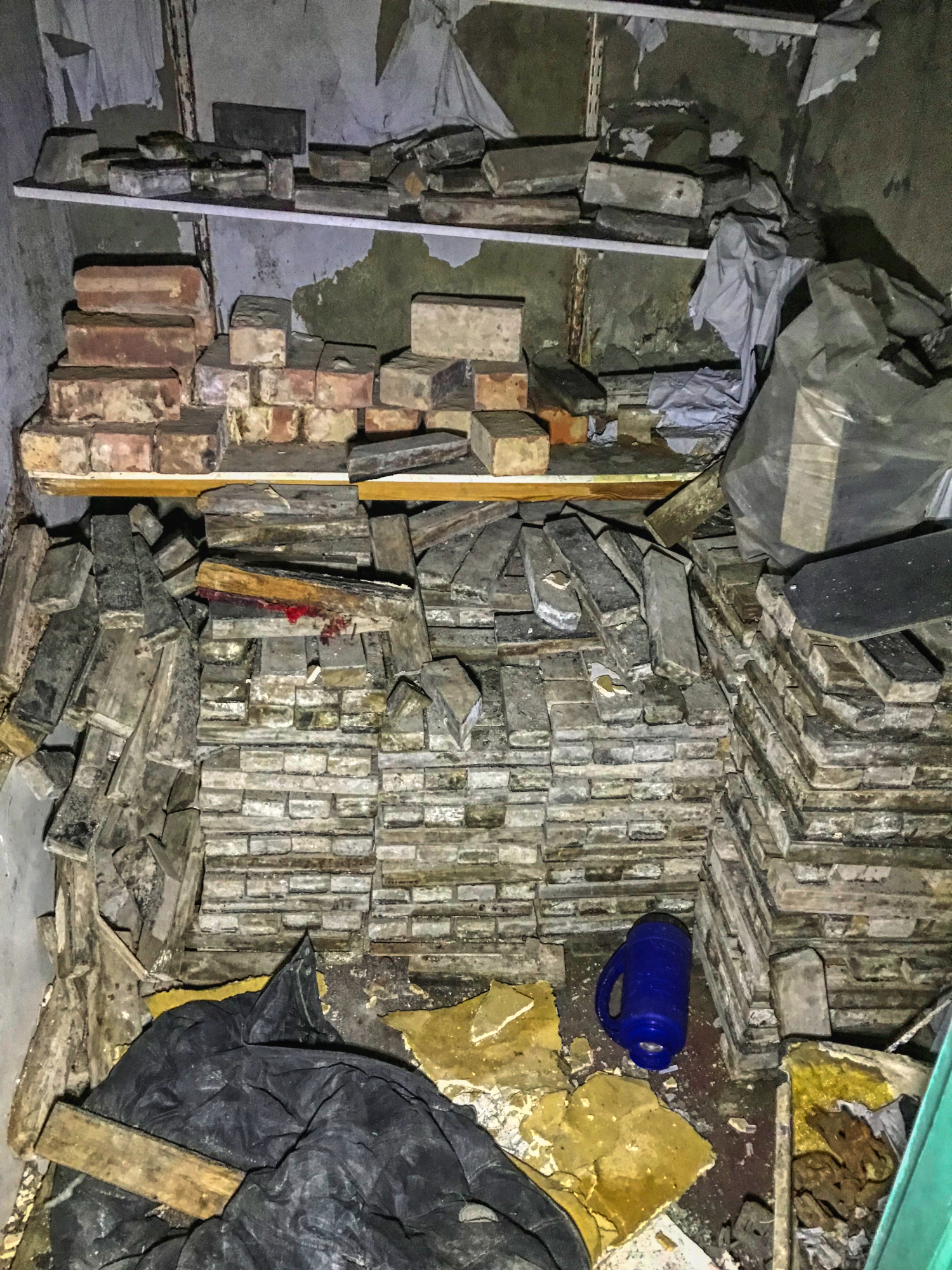 Someone had been collecting old bricks, so many that the shelves were collapsing.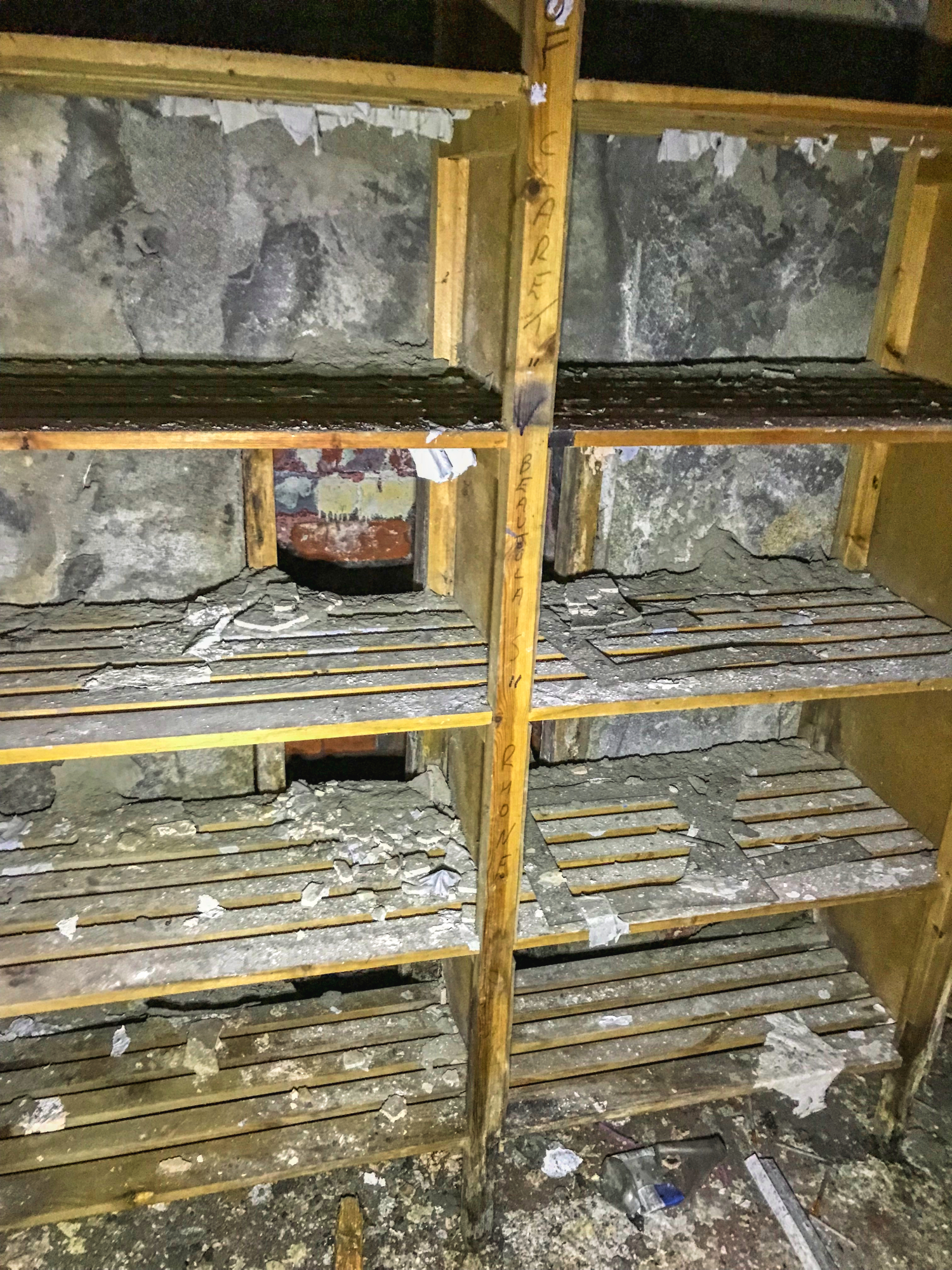 Fine vintage bottles of wine were once housed on these dusty shelves.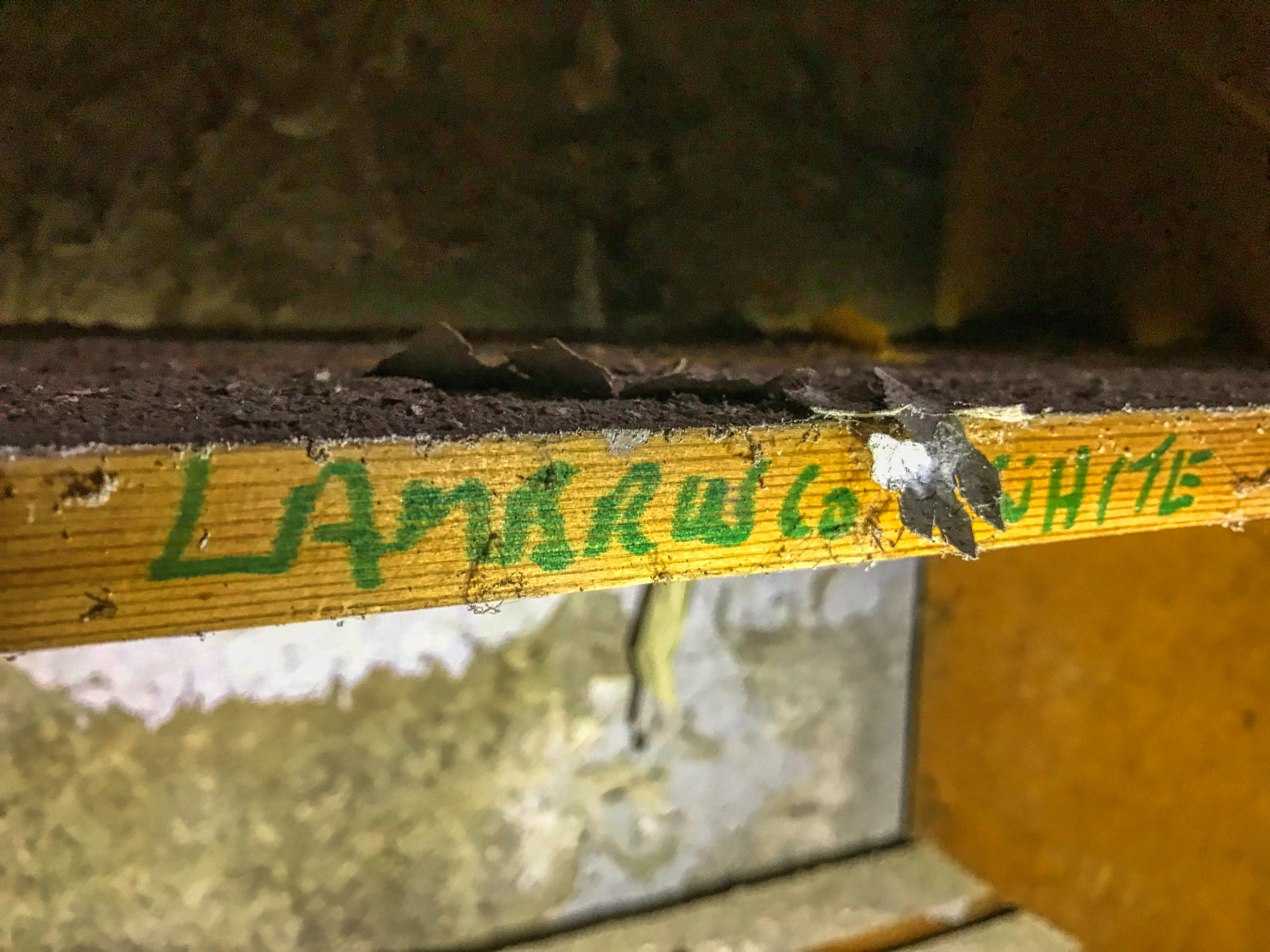 'Lambrusco White' with a little pigeon feather mixed in for good measure.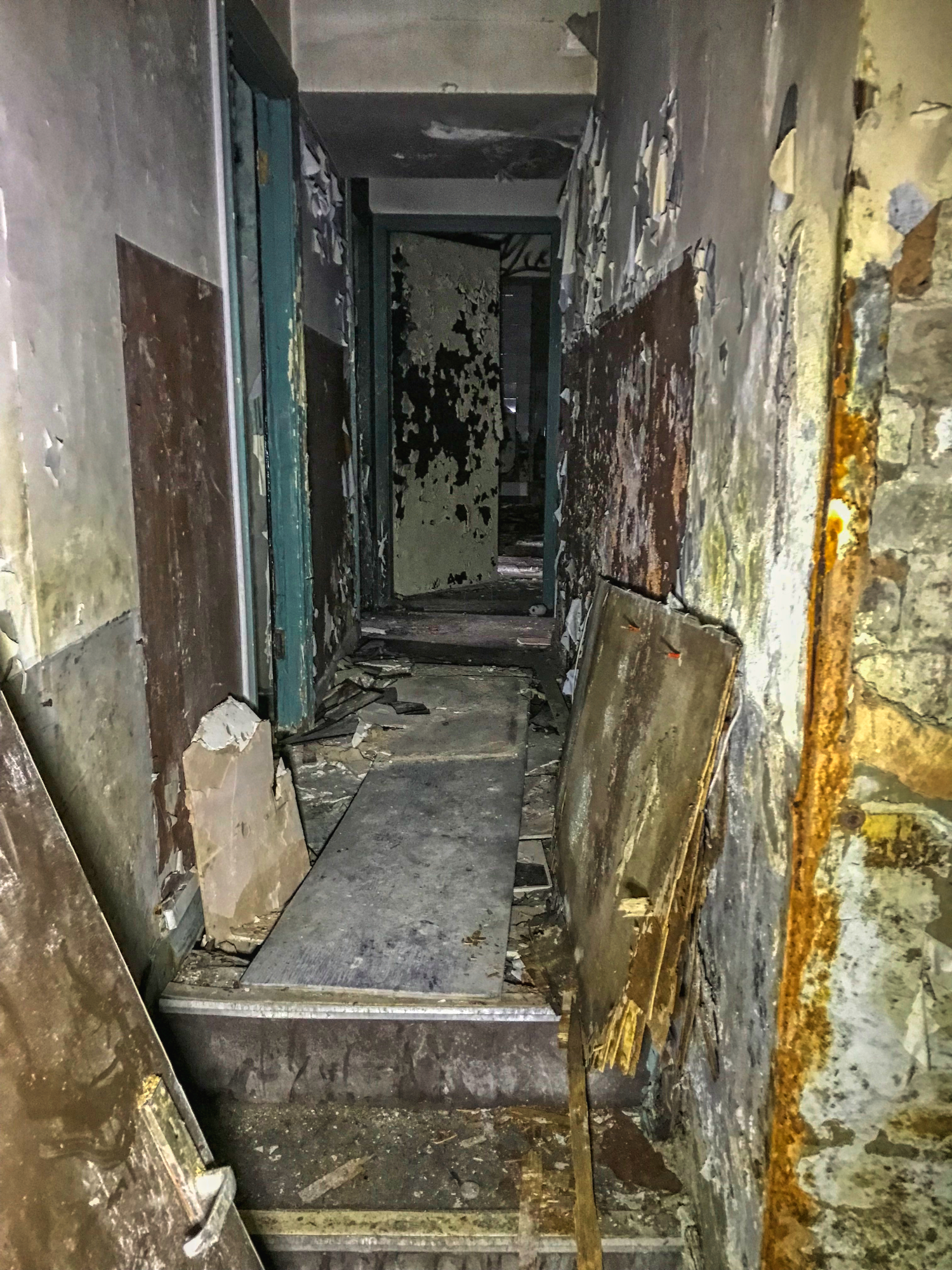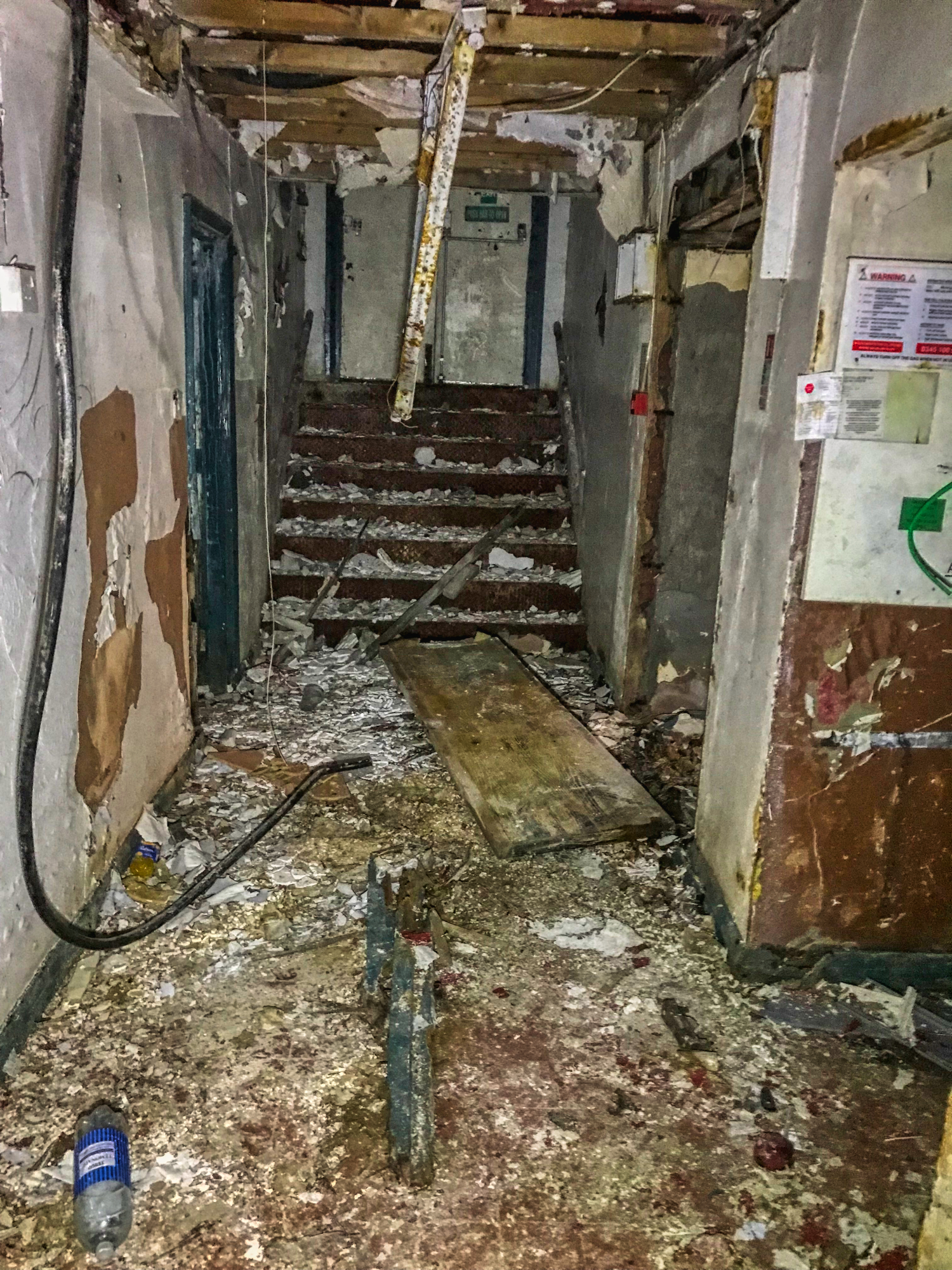 I continued walking through this maze of the finest derelict quality looking around in earnest for beer glasses, used condoms, and gimp masks.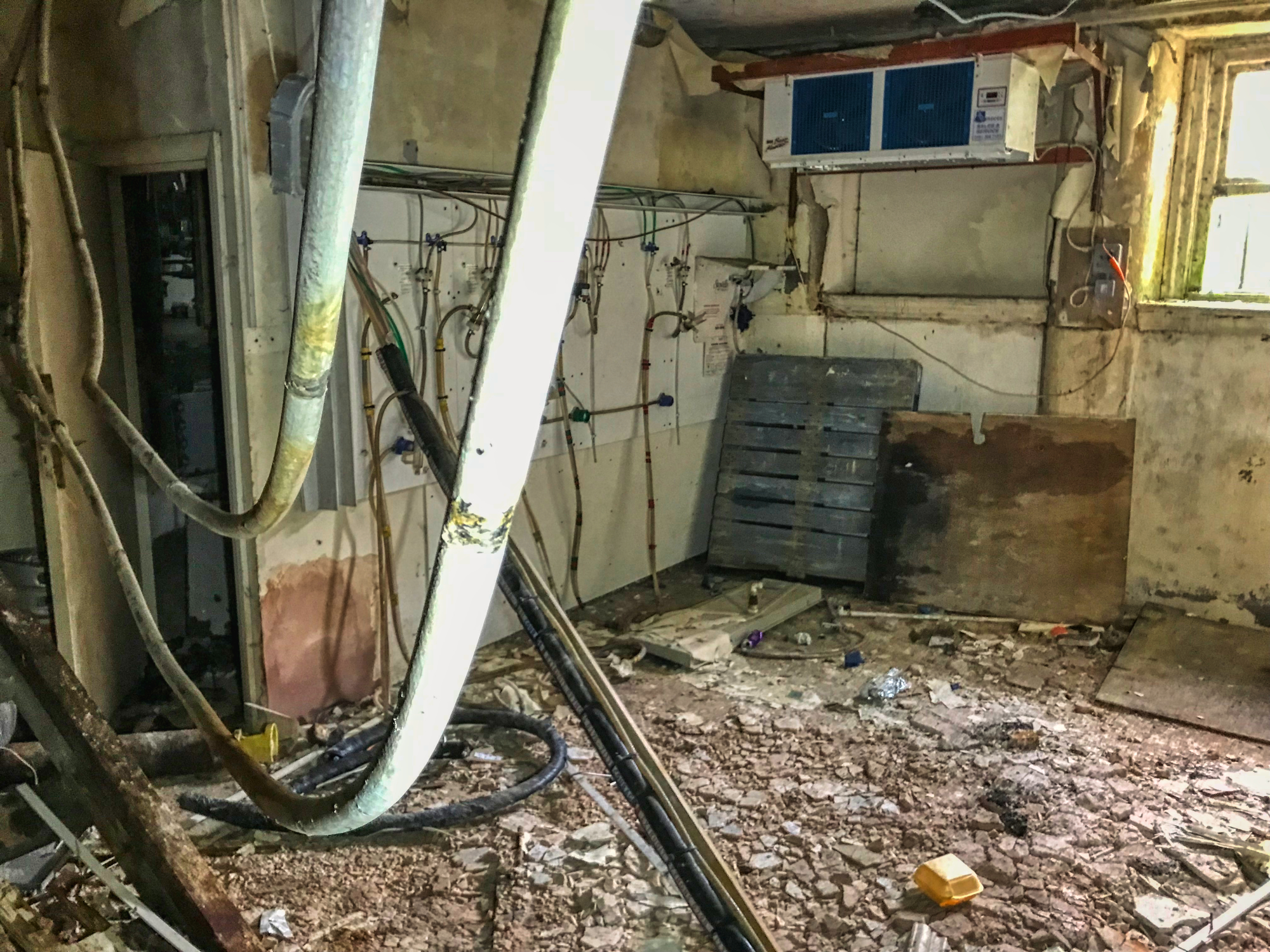 Finally, I found a little daylight as well as the old beer pumps and a takeaway carton. Just who had been eating curry and chips in the bowels of a bank?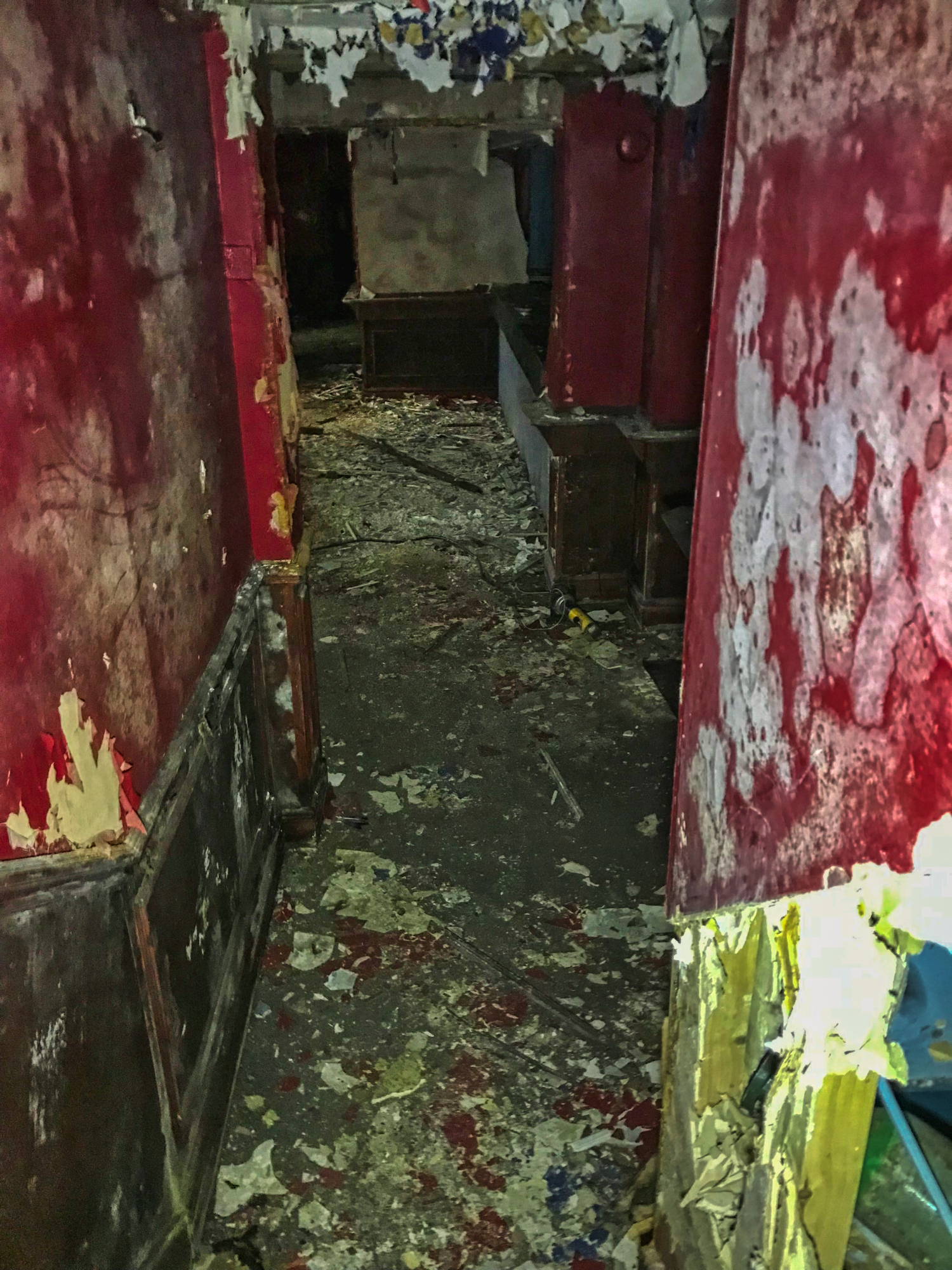 Corridors of pure blood, a little chipped away now.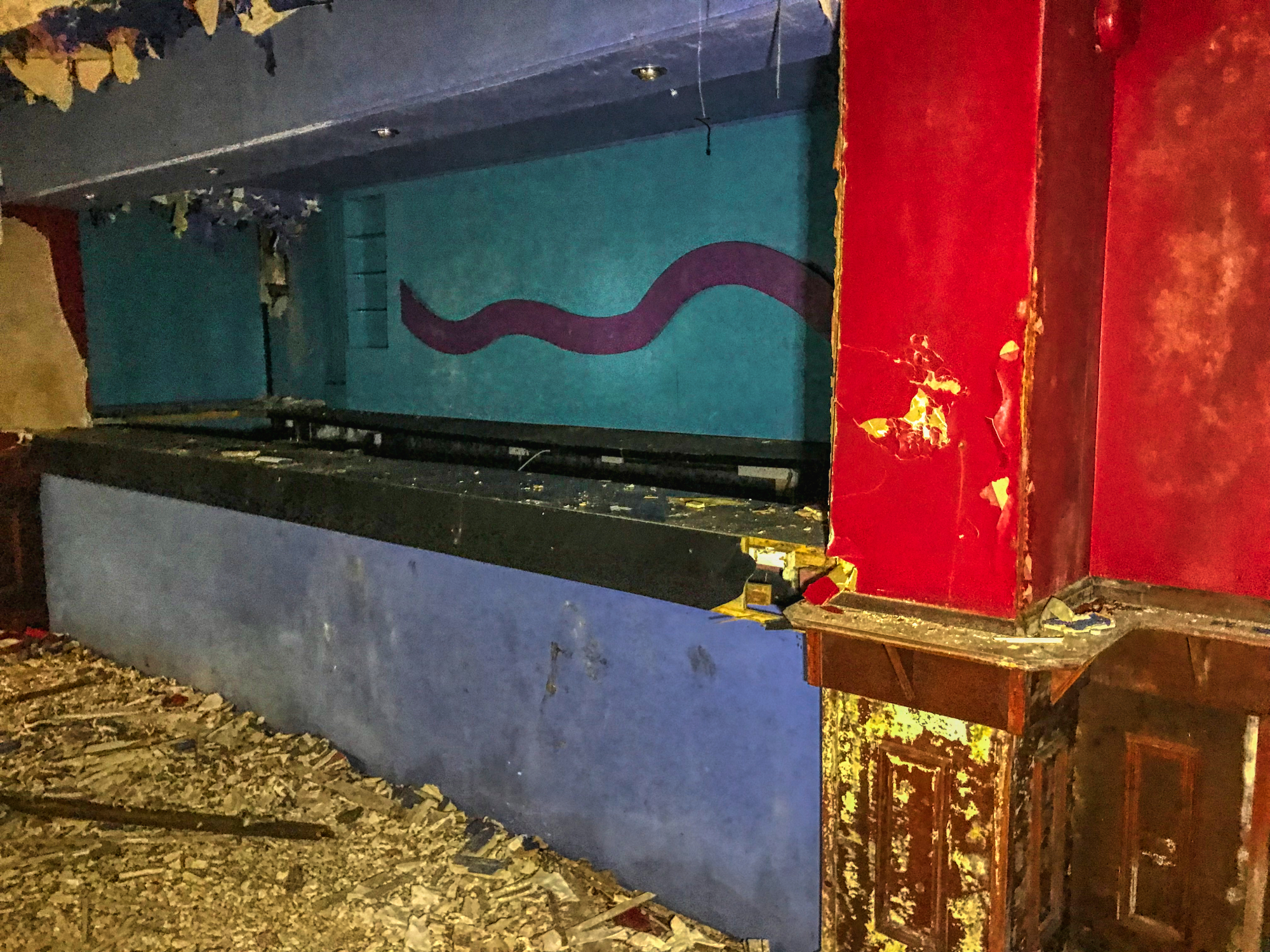 There's always more than one bar even in the smallest of nightclubs.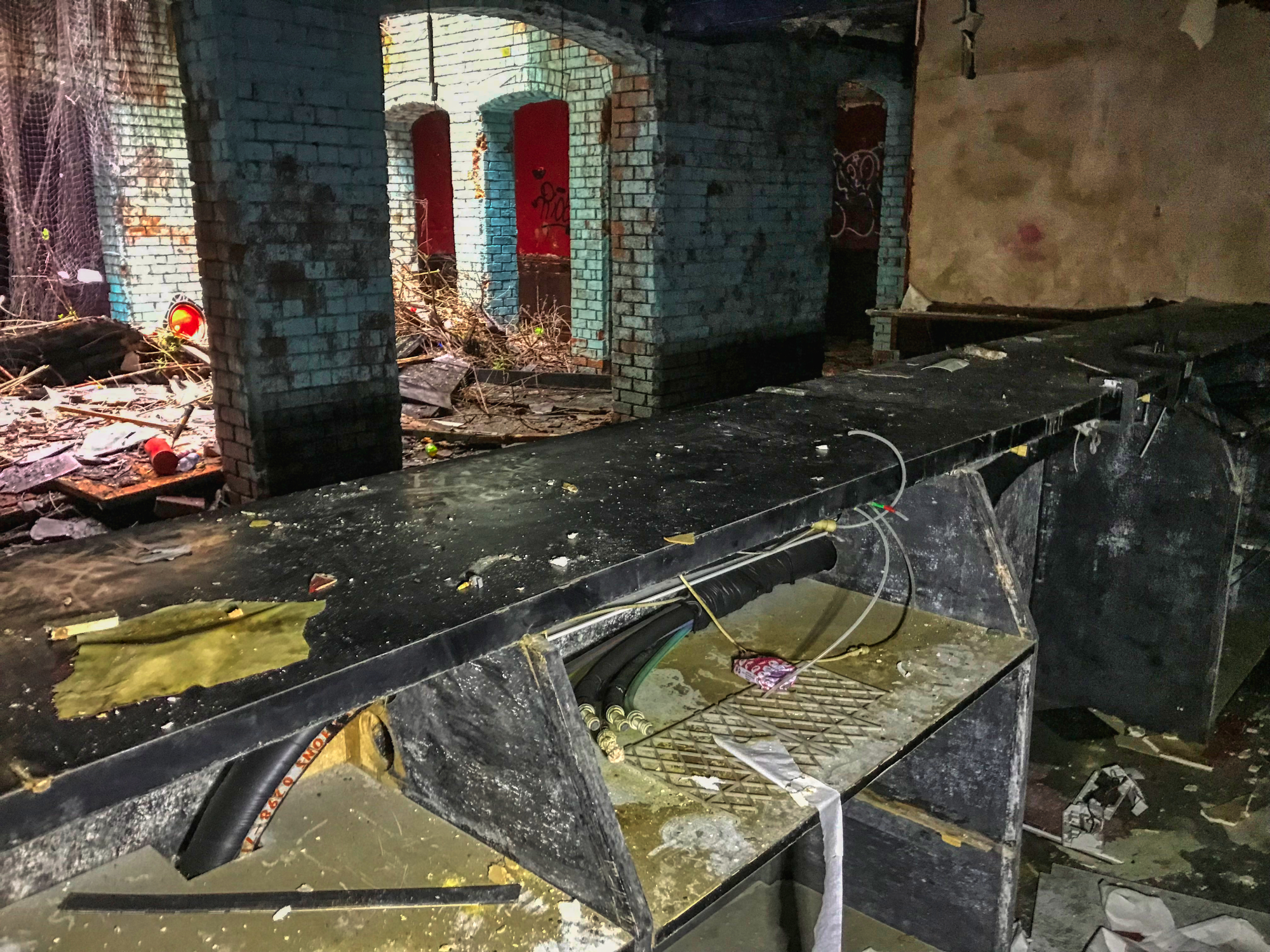 From the angle of the barman, one can see the collapsed roof where the 'Prudential Assurance Buildings' staff may have taken their smoke breaks outside.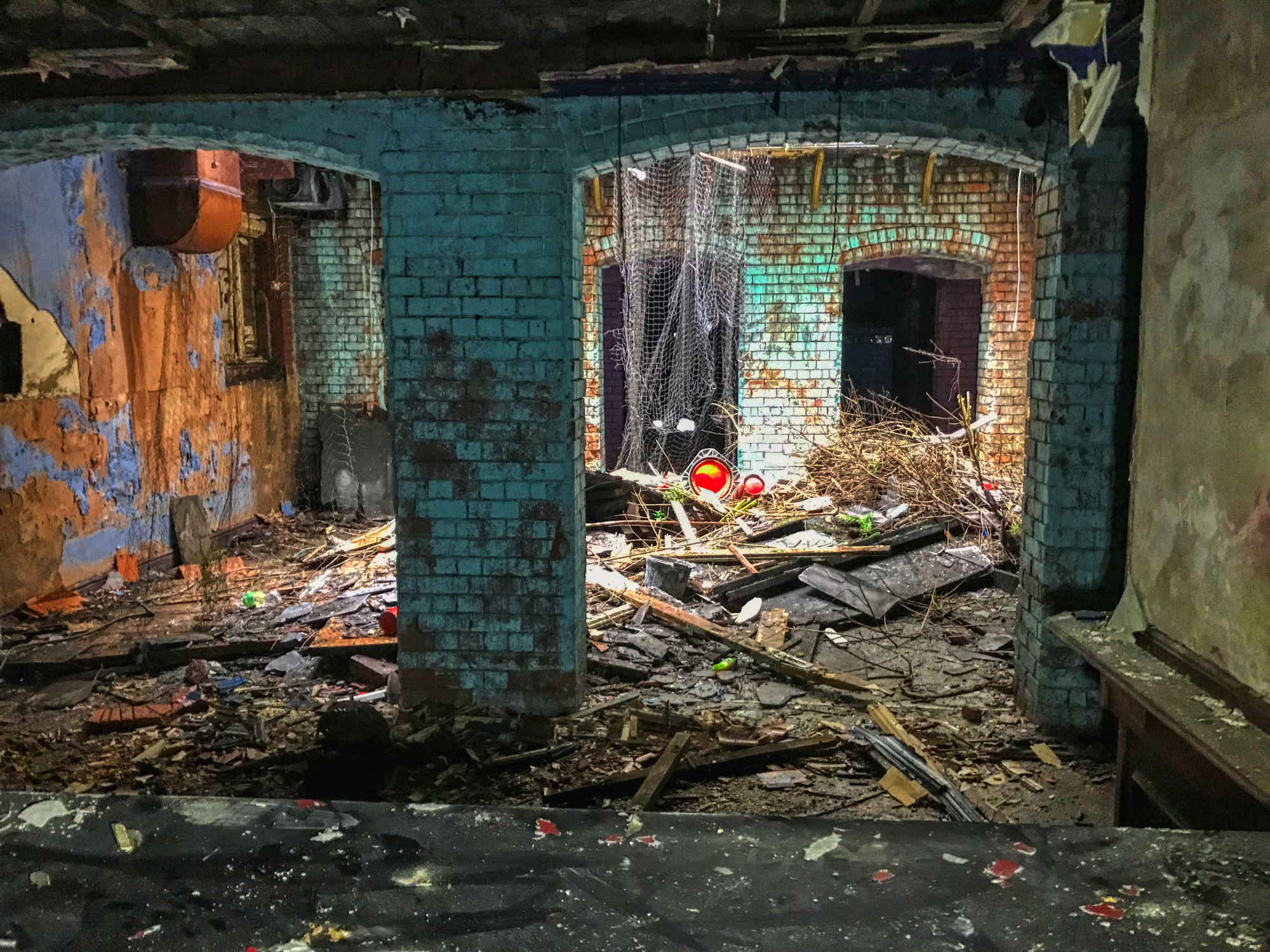 What are those nets used for? Is it part of the ceiling housing?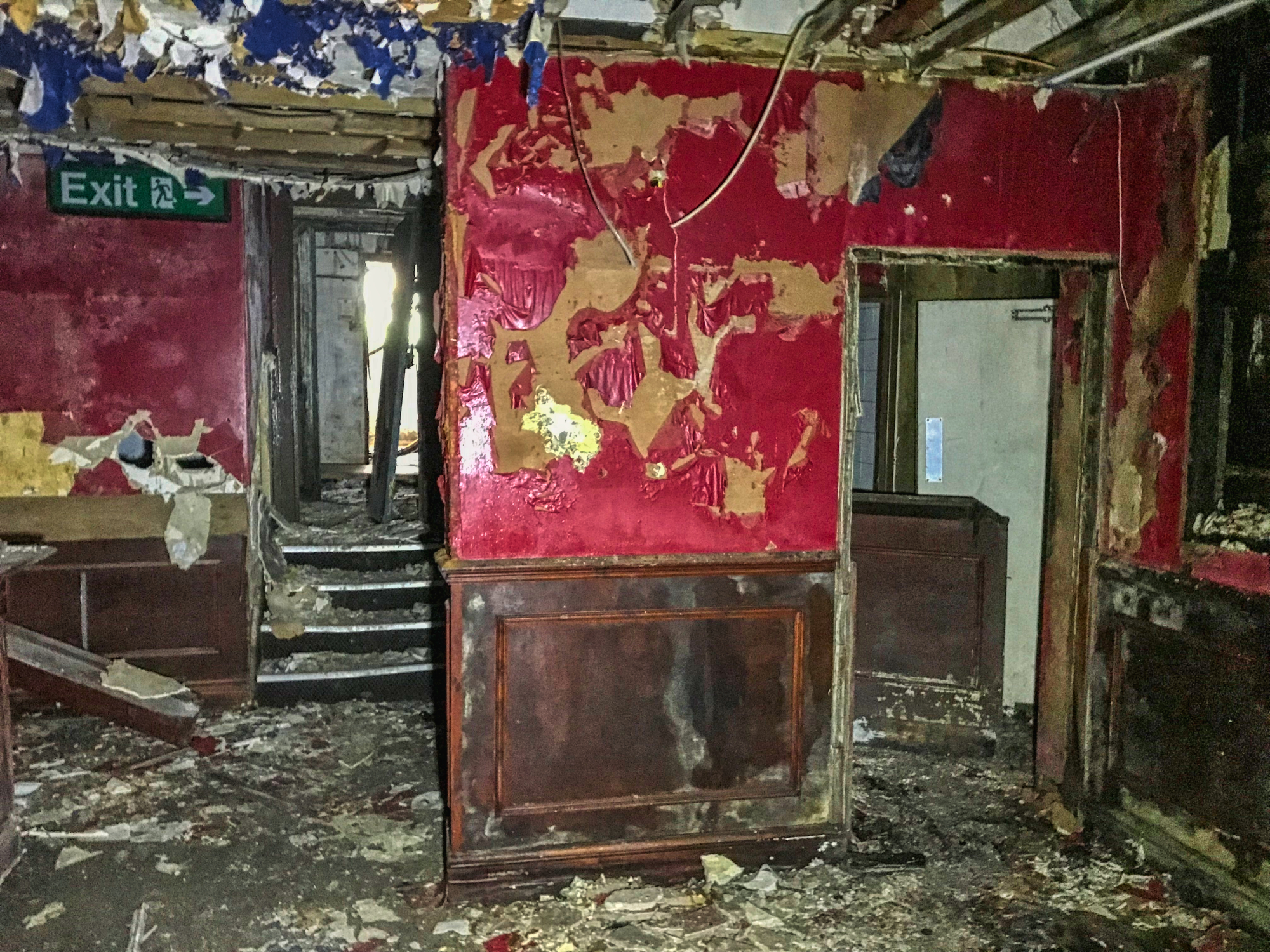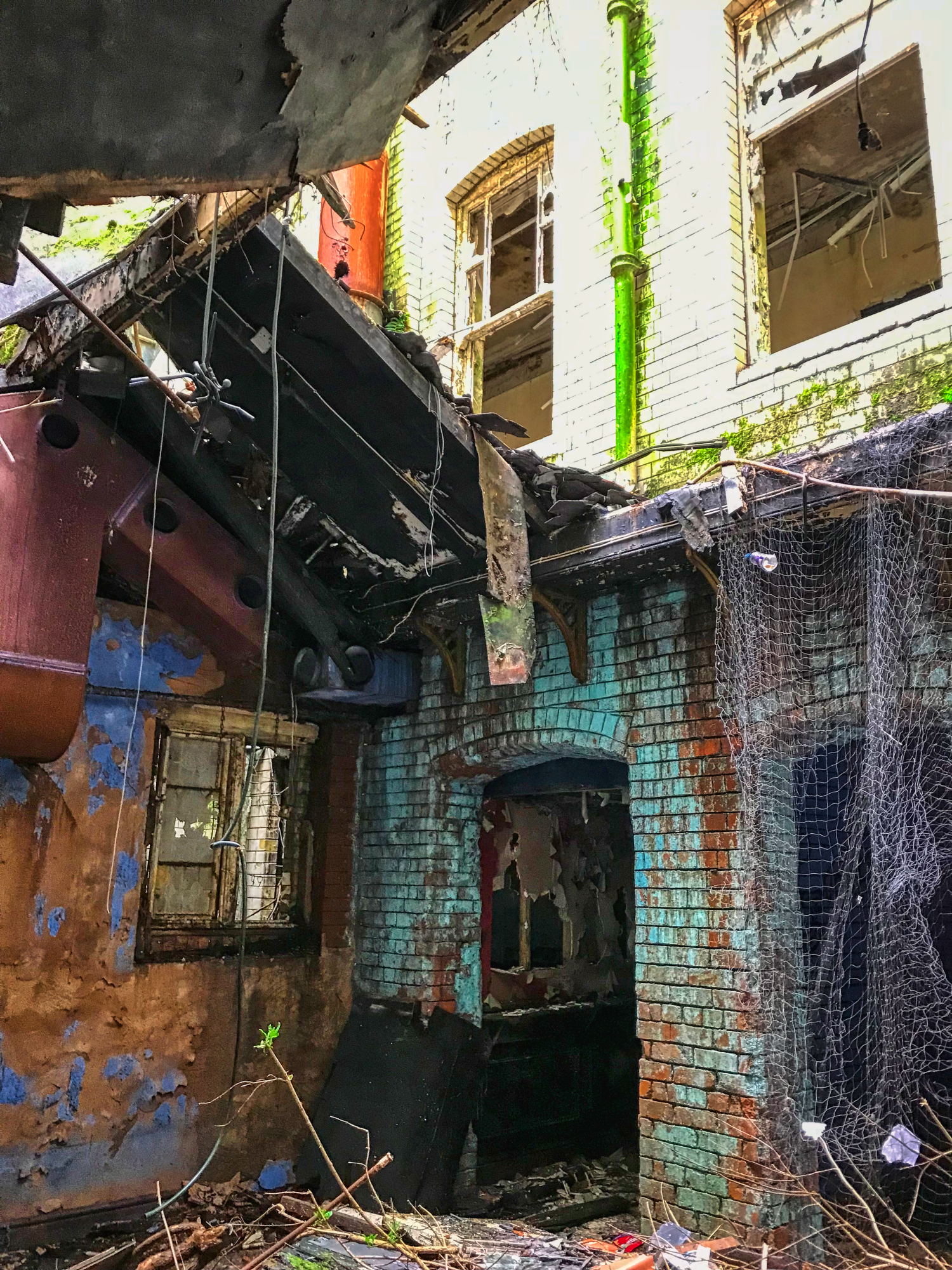 This was one strange place I thought, walking below the old flooring into yet another section of the club.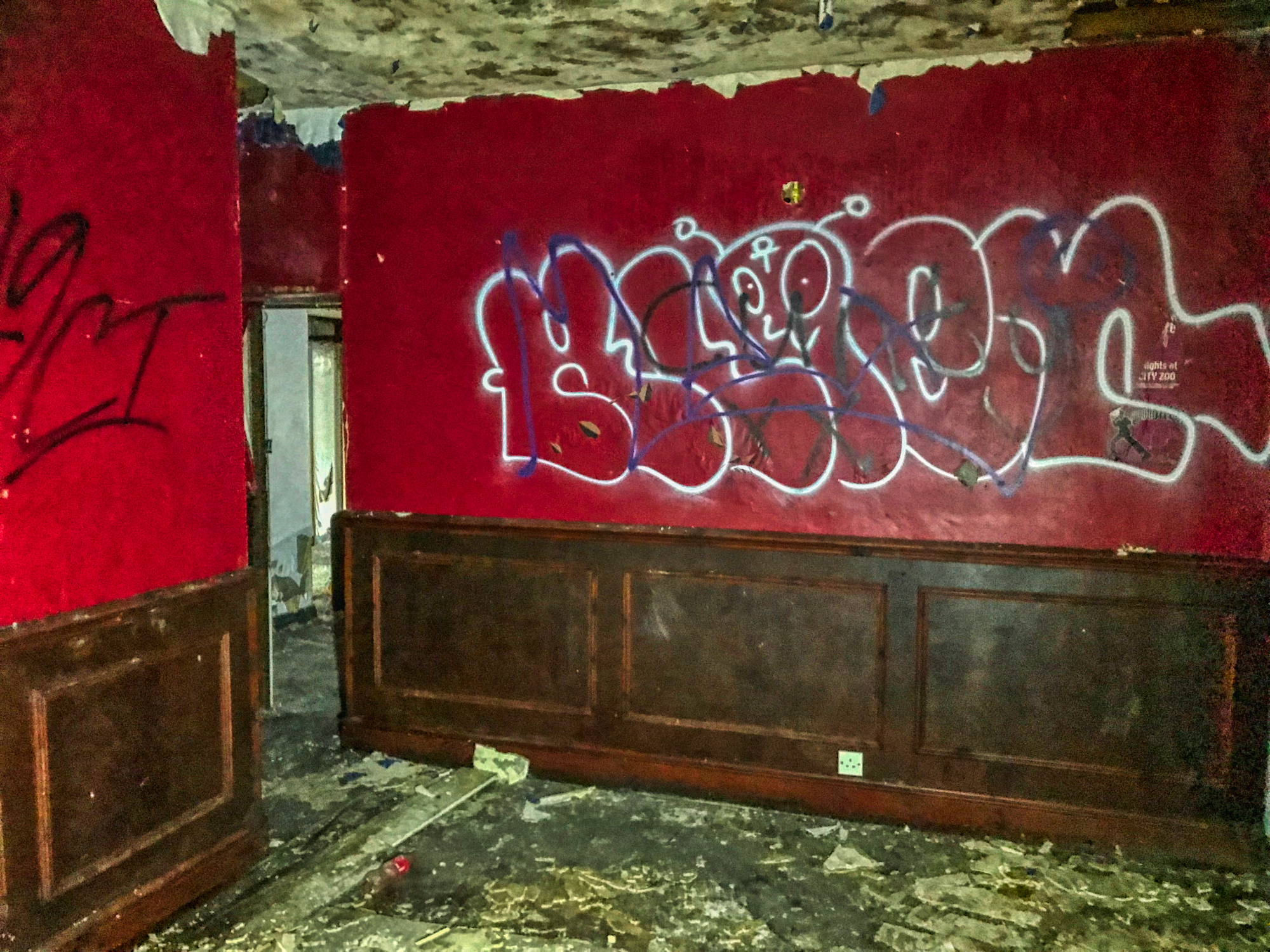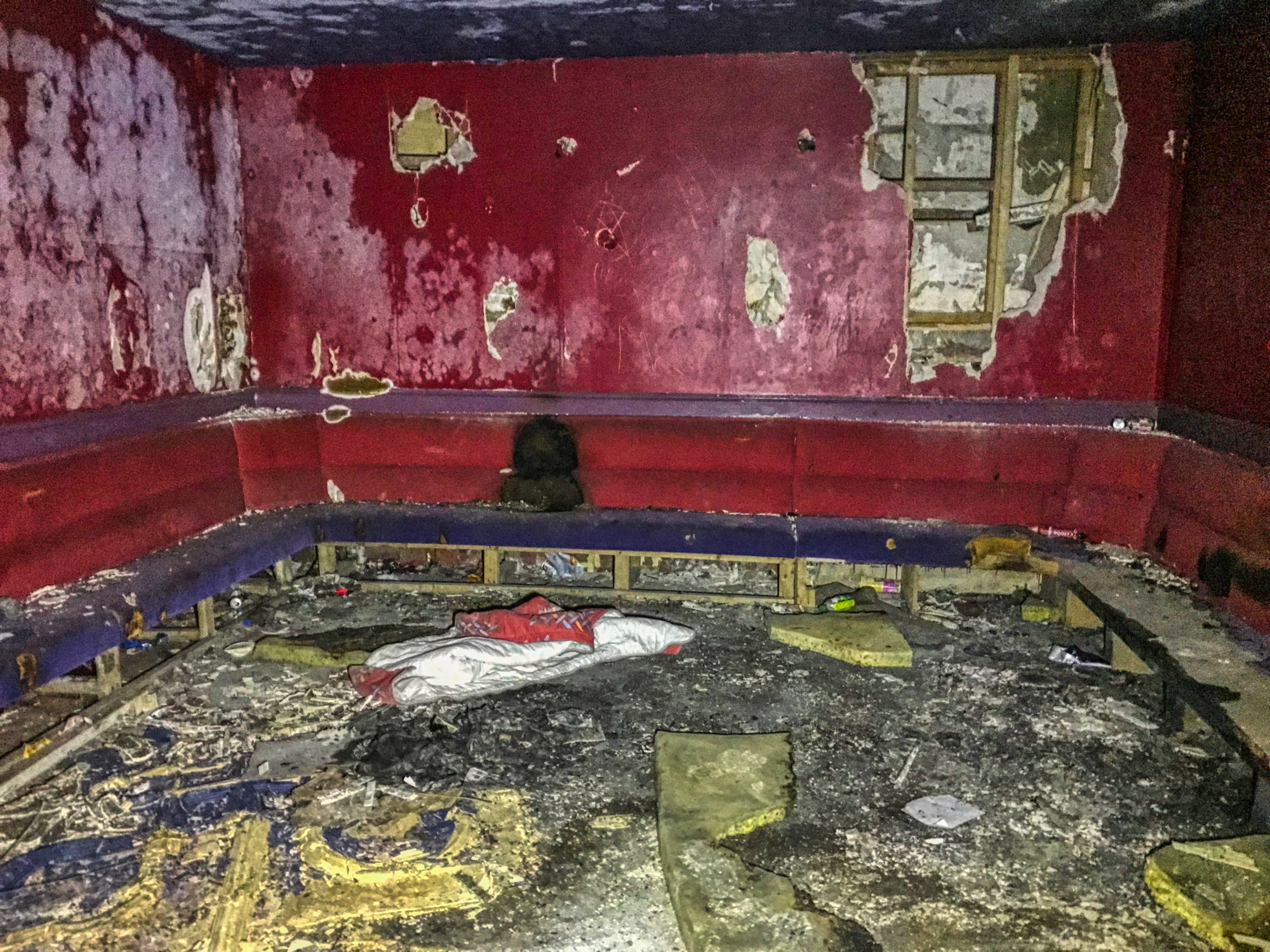 A place to get comfortable; either by use of the seating or in that old sleeping bag on the floor.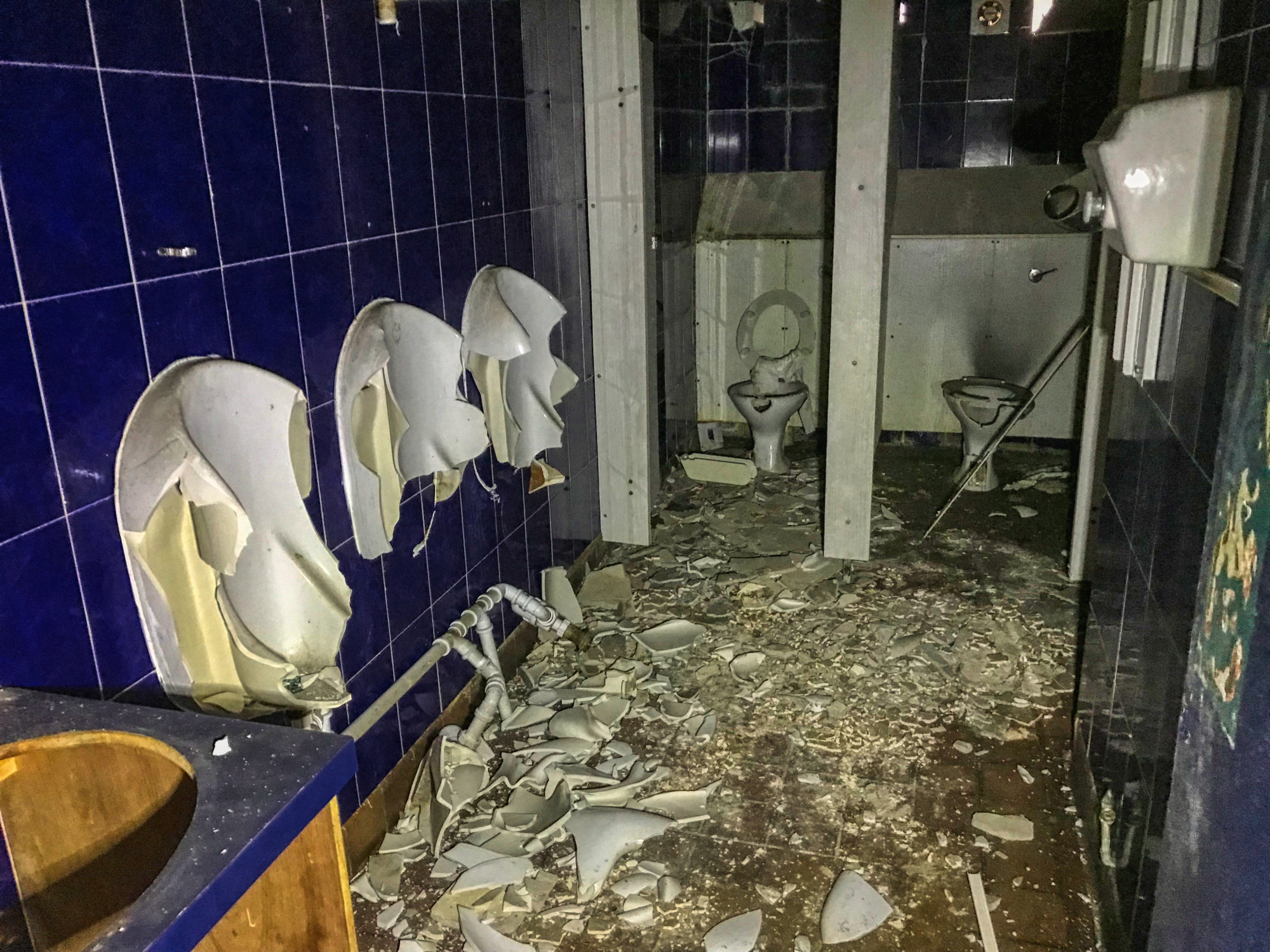 No chance of taking a piss, a shit would be difficult but using the hand dryer is a synch.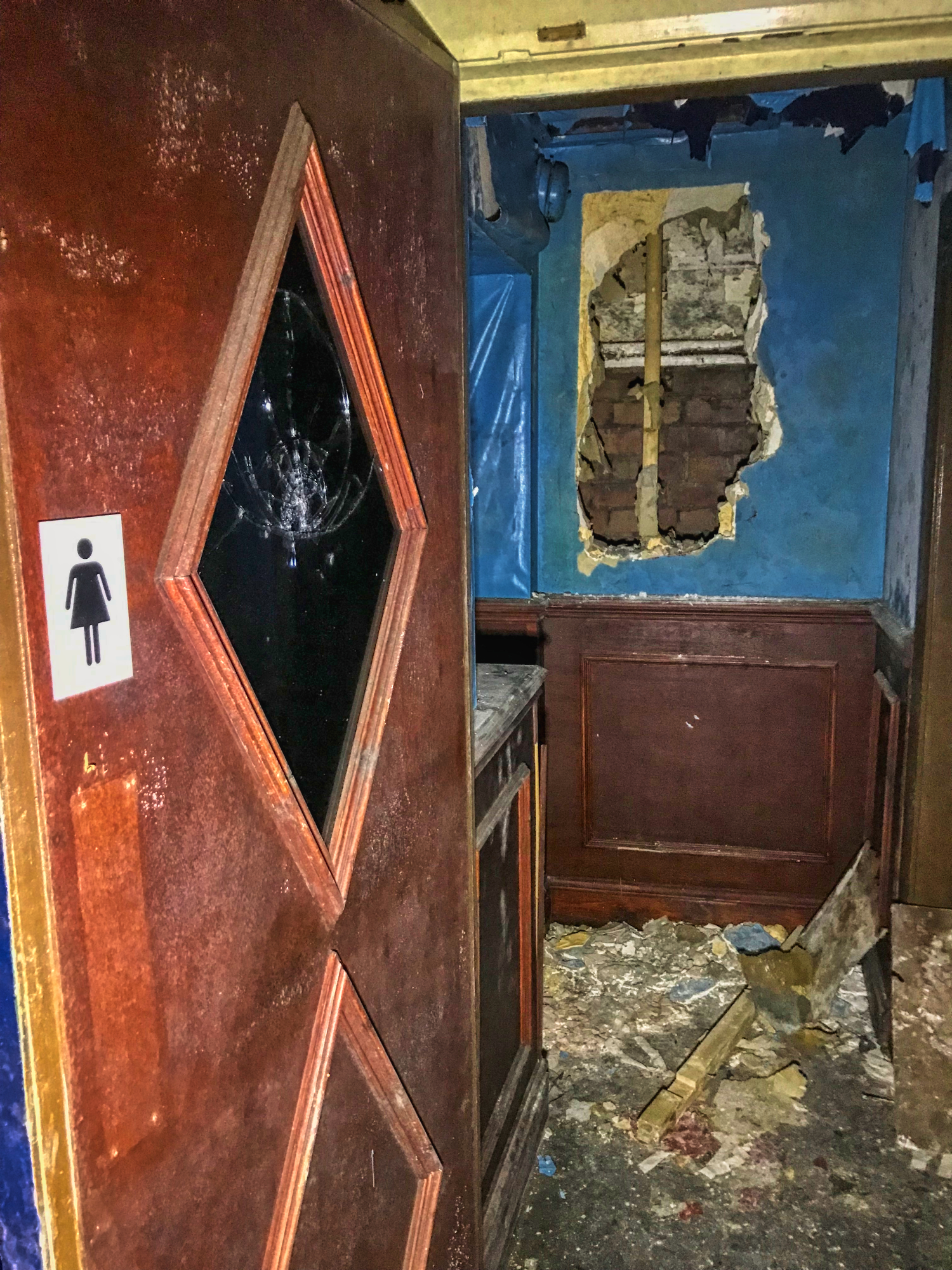 One can't go in the Ladies.., that would not be ethical.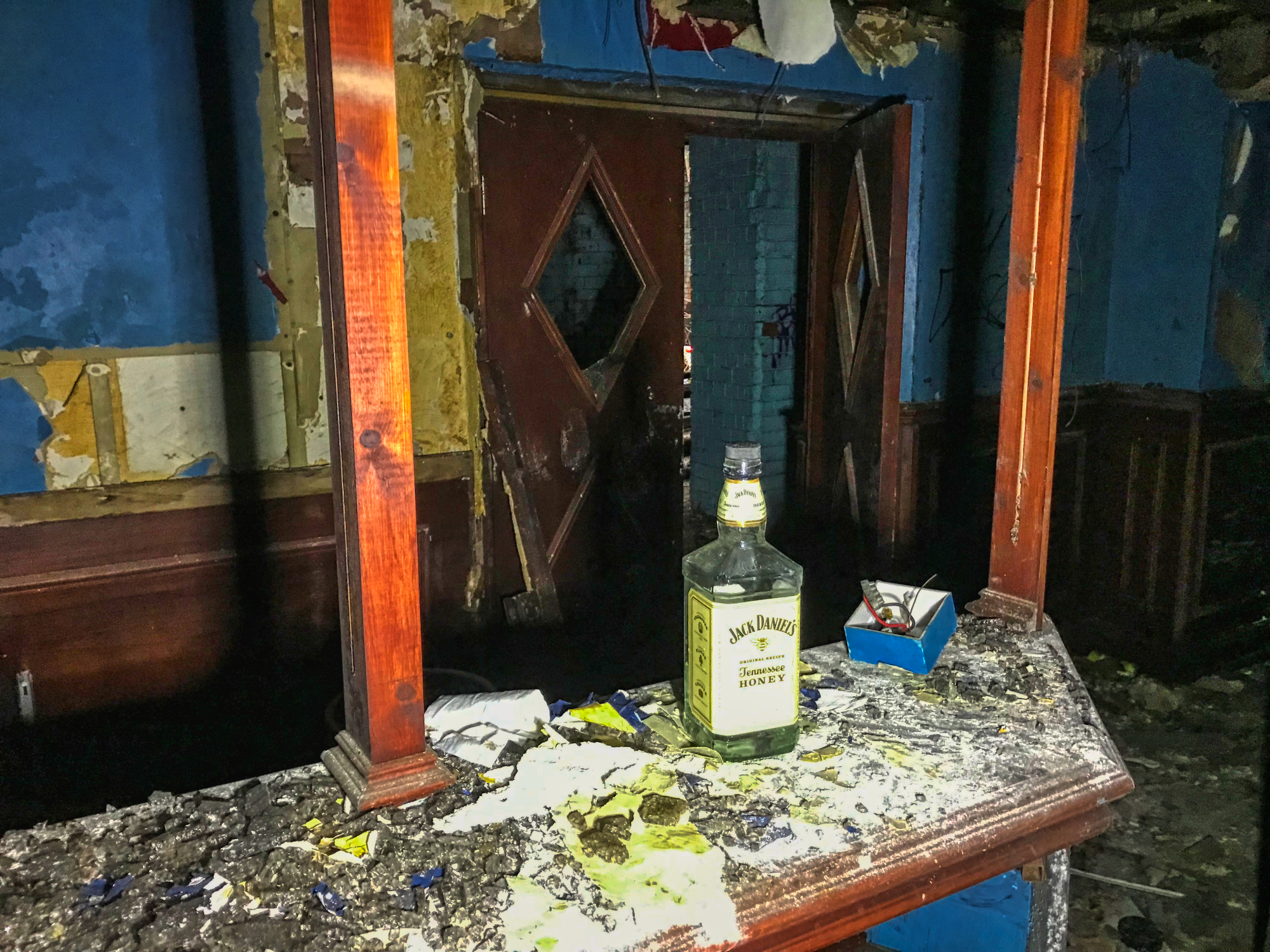 How long has that bottle of Jack Daniels been here? Original or brought down by some homeless addicts to wash down their pills?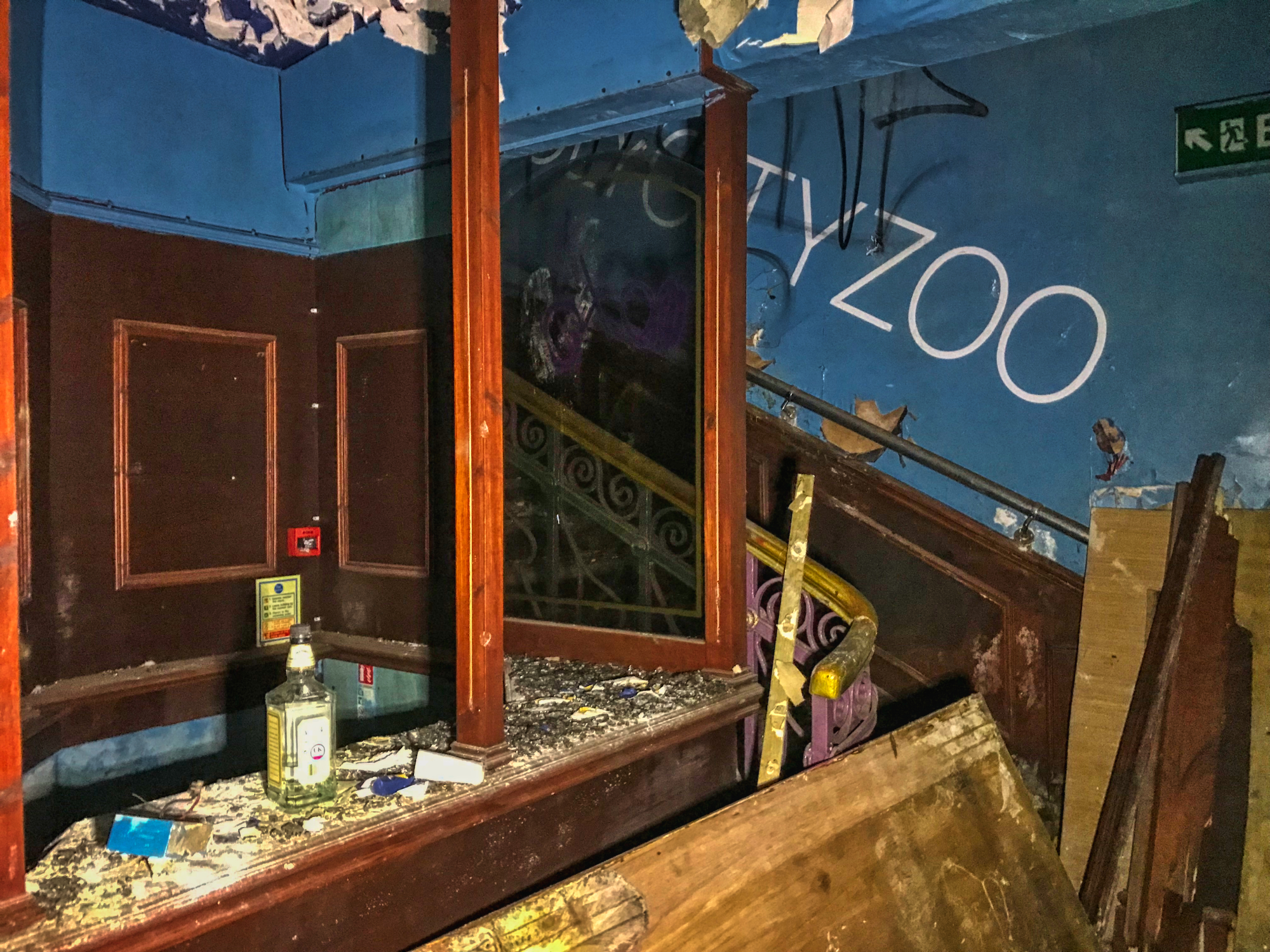 We figured that up those stairs was the original entrance to 'Holy City Zoo'. The top was heavily boarded up.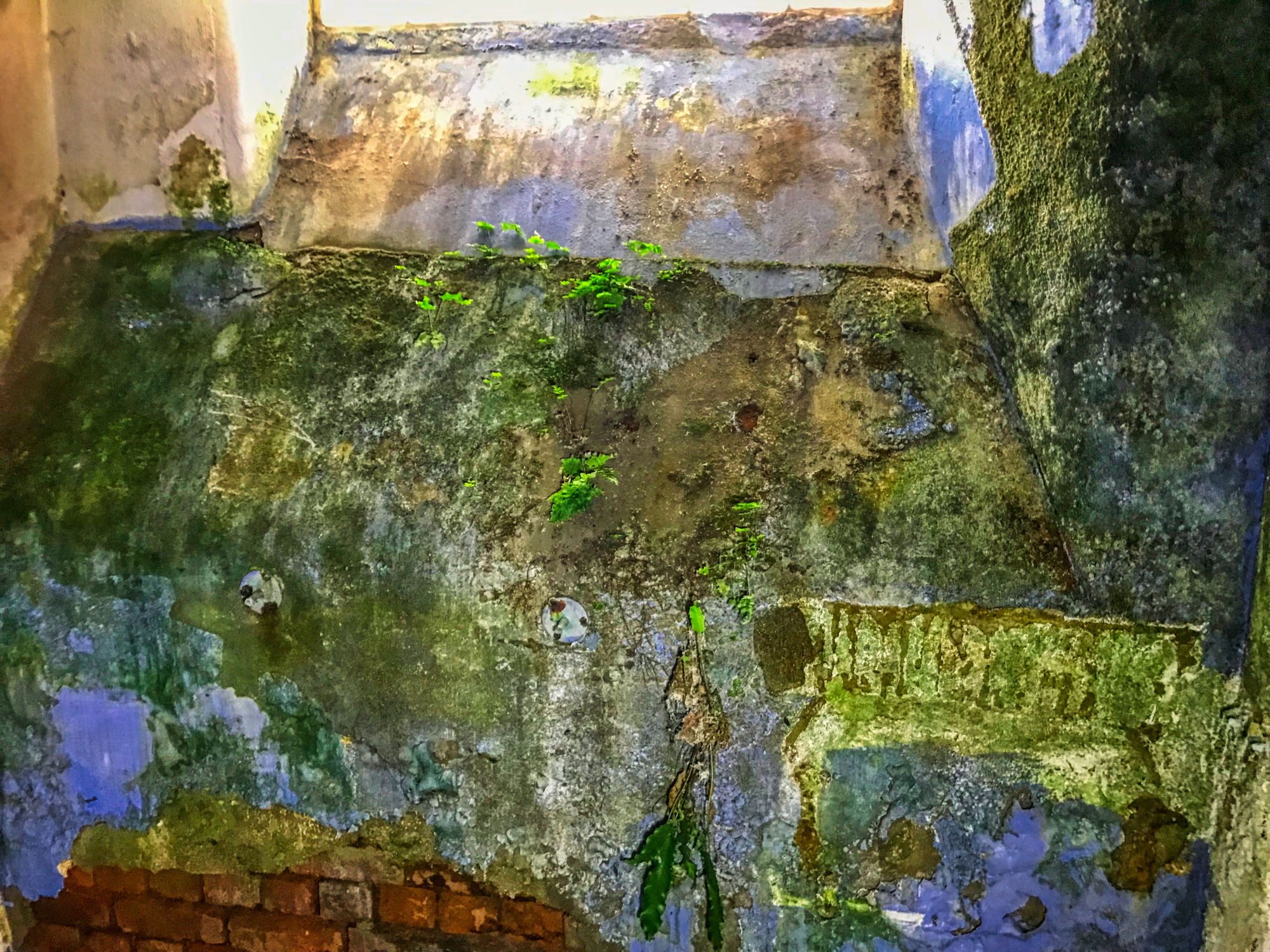 Not all areas have avoided water damage. It is best to keep away from the toilets.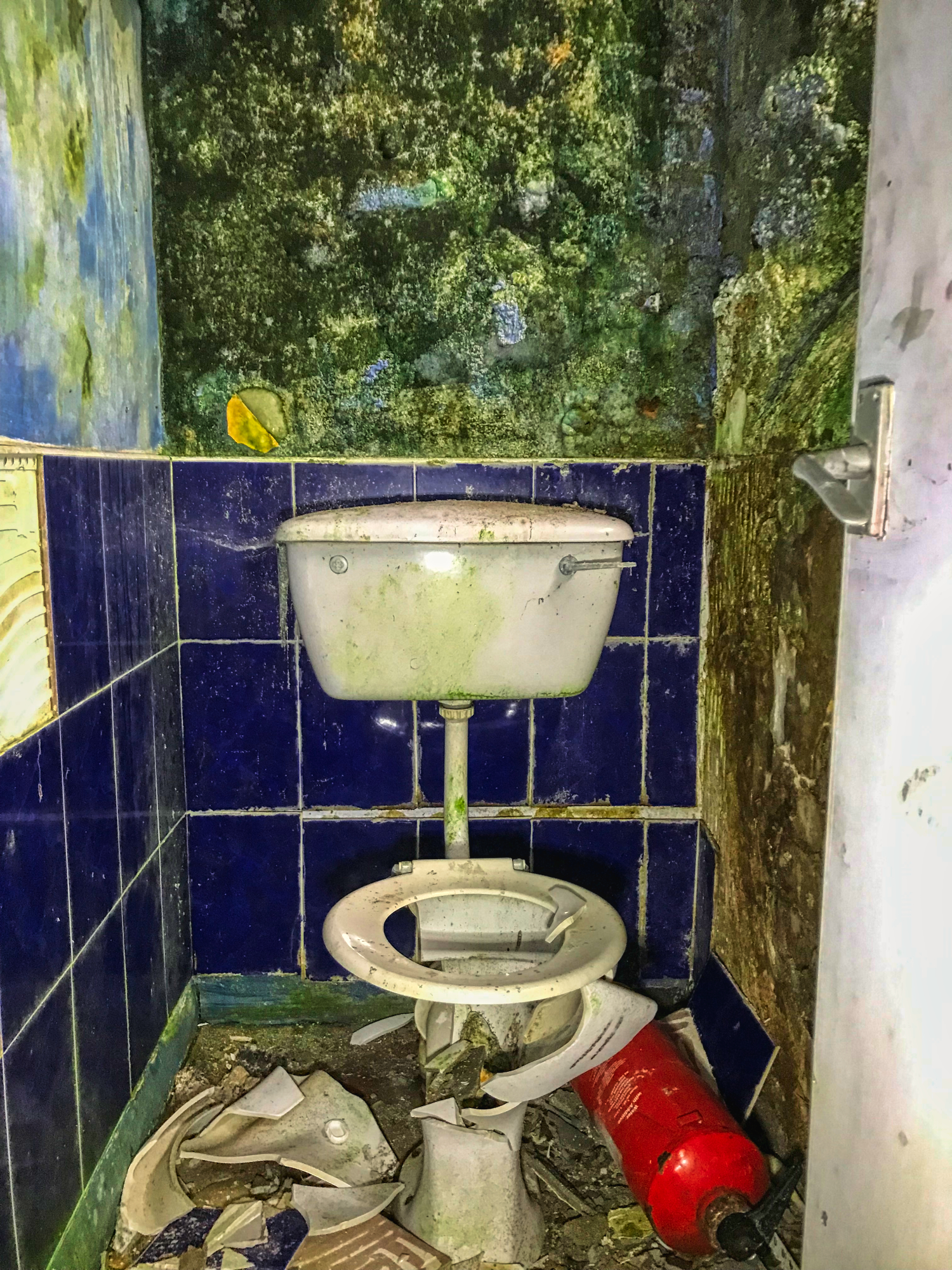 ...they can be used but try not to place any weight on the lid when sitting.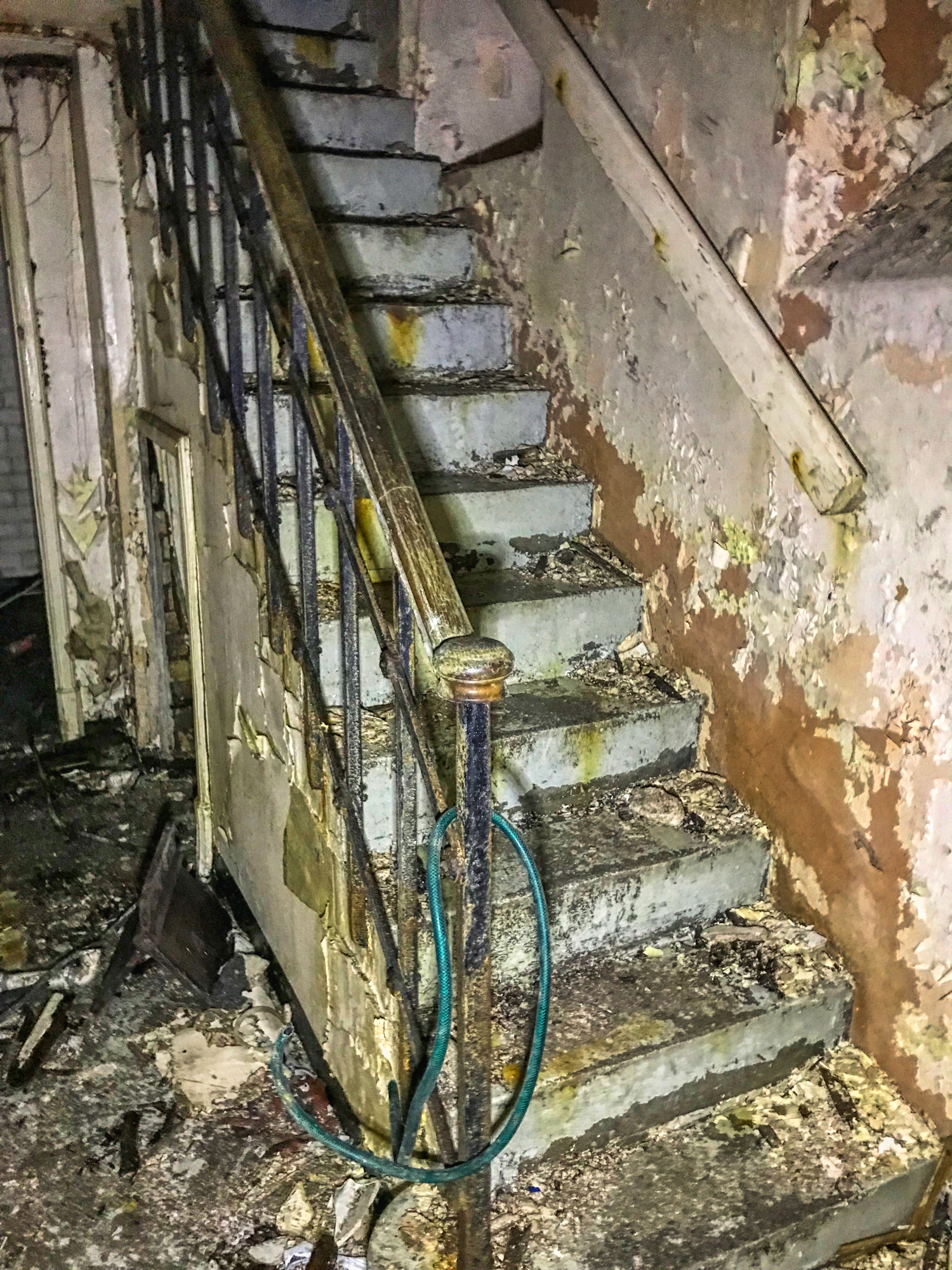 We made our way out of 'Holy City Zoo' noticing the décor style change quickly from bright colours back to tiling and dark wood.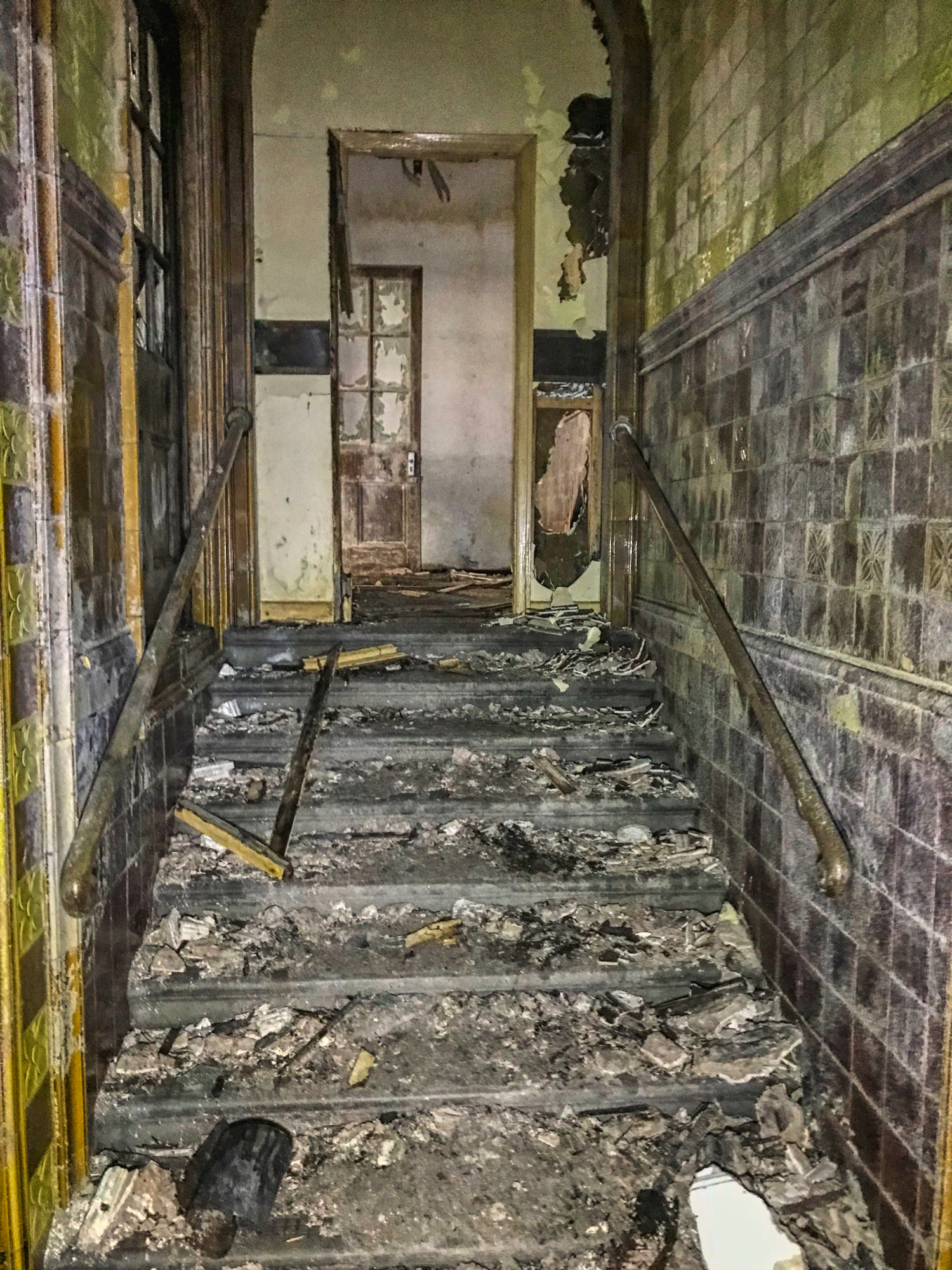 There was little in the way of zombies and vampires in this one. What an anti-climax.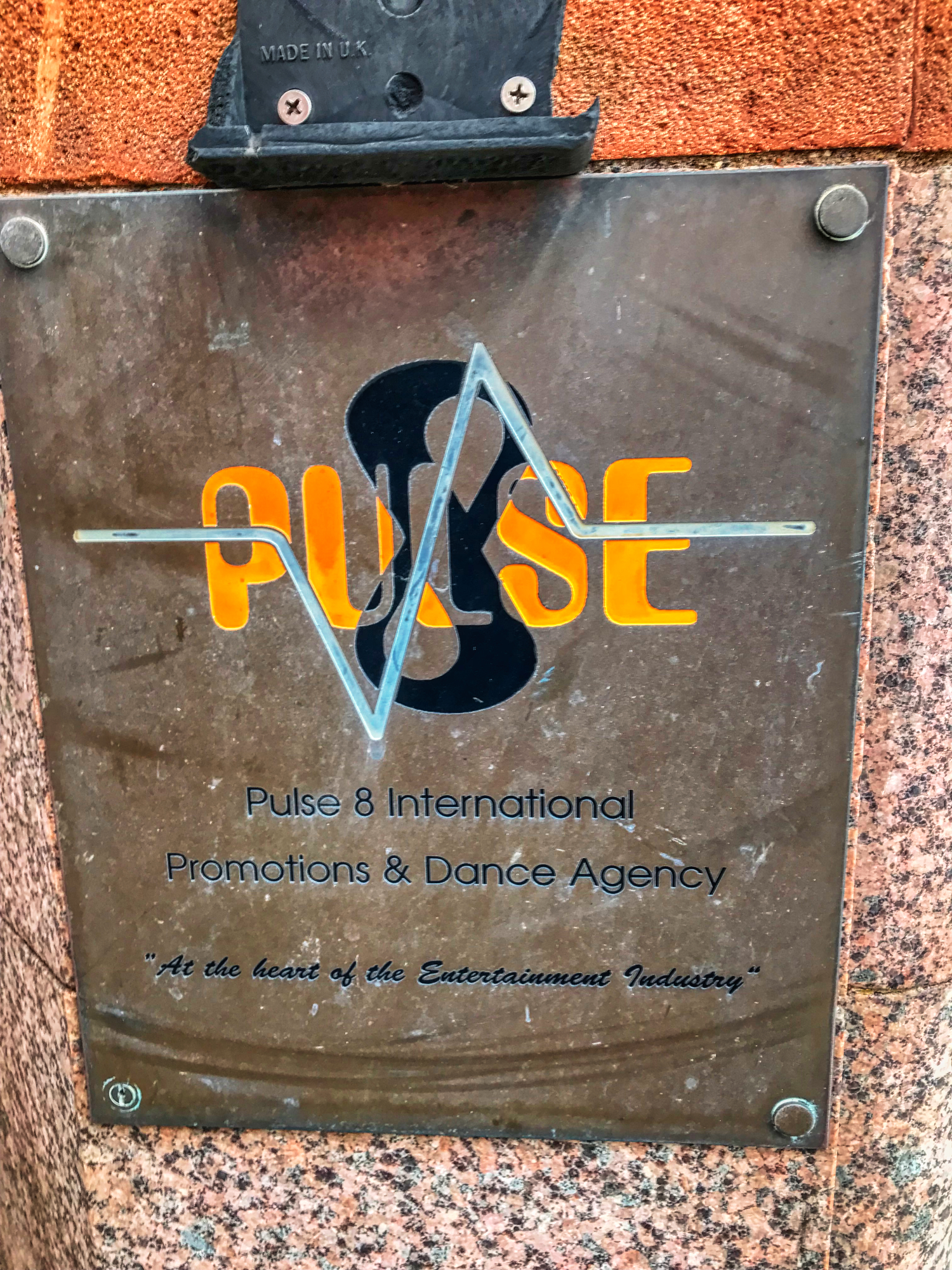 ...'the only outside vague evidence that Holy City Zoo exists is by this plaque close to the external entrance. You need to know it's there.. otherwise it's invisible from society'...

Do you like posting your Urbex content and photography for FREE on Facebook and YouTube? I like to get some form of reward for my work and every time I create I do just that. Take a look at The Urbex Community on HIVE.
If you want to keep creating for FREE then ignore what you are reading. If you want to be like me and gain something other than BUGGER ALL for your work then click here and learn about posting on the HIVE blockchain.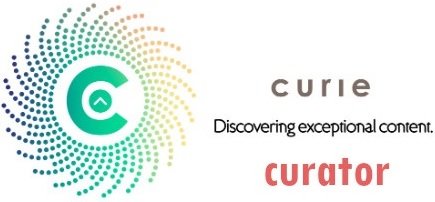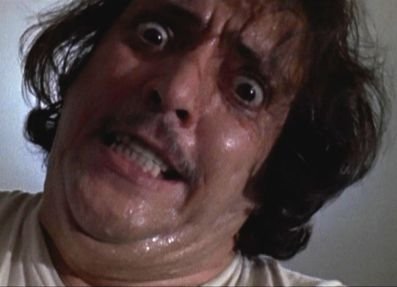 If you found this article so invigorating that you are now a positively googly-eyed, drooling lunatic with dripping saliva or even if you liked it just a bit, then please upvote, comment, rehive, engage me or all of these things.