Like so many others did a whlie back I picked up some HIVE Folks NFTs and I've been slow in showing them off. I really liked this project when I read about it because it was totally unique to Hive. Not only that but it's also quite a special one seeing as the designs are based on Hive users.
According to this info graphic that I found in one of @daltono's posts there's a total of 48 different users who were given the honors. I've seen most of these names around but I don't know all of these users well enough to have guessed it was them if I wasn't told. I had to refer to this when I got my NFTs to find out who I got.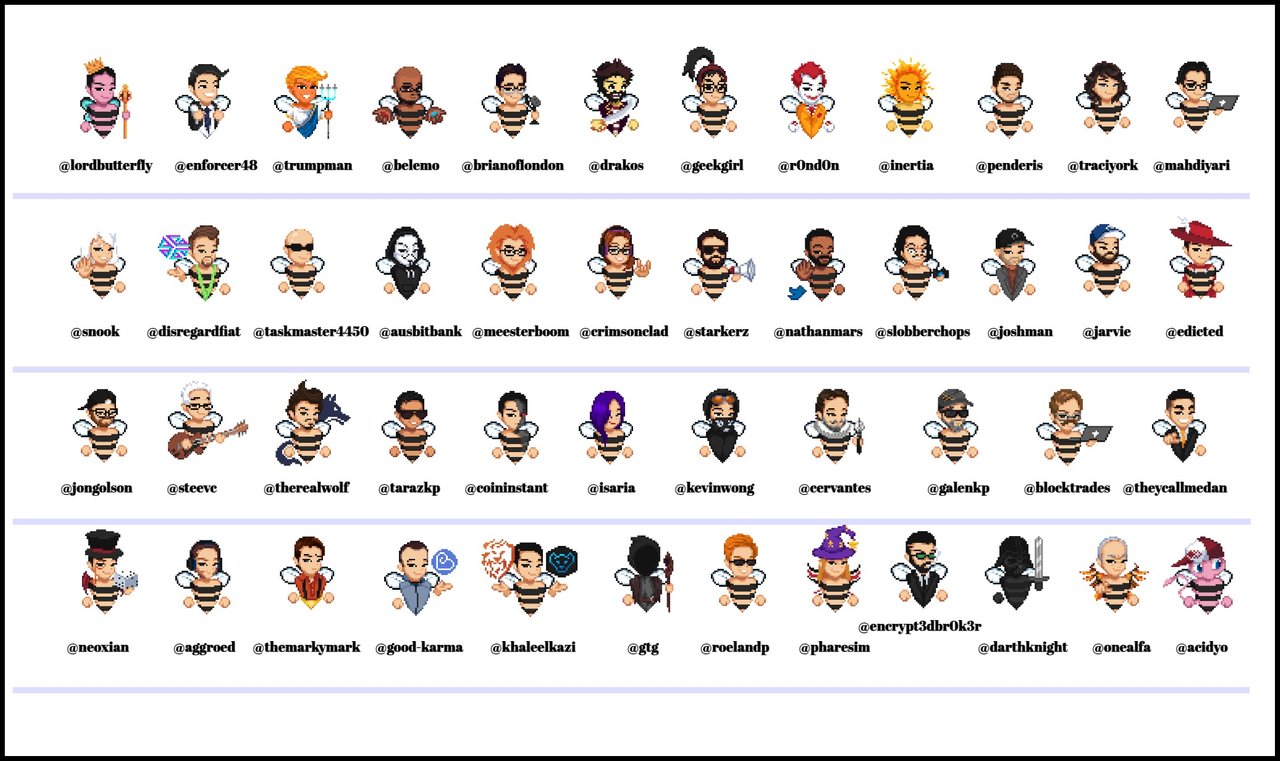 I wasn't as lucky as @daltono to get one with a legendary background but I did get one with the "rare blue" background. Let's have a look at my gang.
---
My Hive Folks gang
Enforcer48 aka. Leonis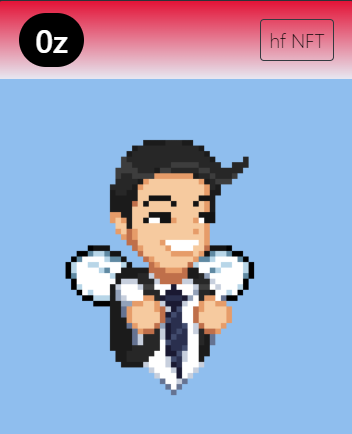 @enforcer48 was the first Hive Folk I unpacked. I knew who he was already. I haven't interacted much with him on chain but I've seen him around and we've had a couple of interactions over in the OCD Discord. Like this wholesome monkaS interaction we had the other day: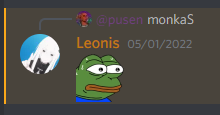 This guy is looking real dapper with his lil' vest and tie. Happy with this one for sure!
---
Lordbutterfly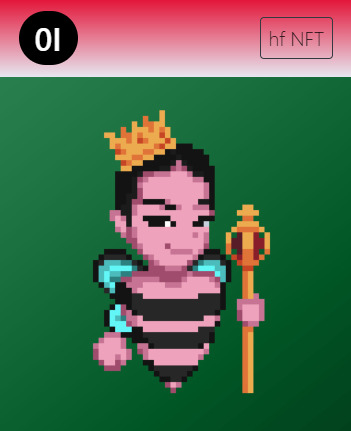 @lordbutterfly is a user I've seen a lot but I wouldn't surprise if he has no idea who I am. As far as I've seen he's mostly working on marketing, and maybe some developing, of Hive. I've read some of his stuff and interacted on some of his posts but for the most part I'm not smart enough to understand the things he's doing. No matter, this guy is a big personally on Hive and an important one! I'm super happy to have an NFT of him.
---
R0nd0n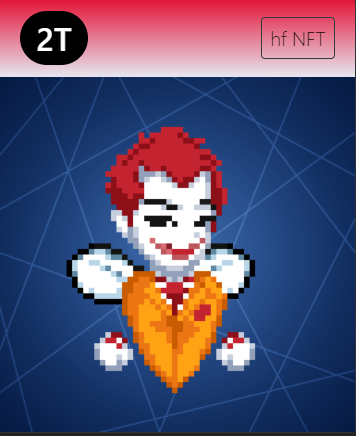 Lastly but not leastly we have @r0nd0n. Honestly, I hadn't heard of him before I unpacked this one and checked the chart to see who it was. He does have my favorite design out of the three I got though and also a "rare blue" background! That's awesome. Well, nice to meet you I guess, @r0nd0n.
---
Surprise Bee!
When I went to check out my inventory over at DLUX I actually discovered that I had somehow received a Bee without noticing! I went snooping and noticed that I had actually been tagged in this post a while back. I must have missed that notification. This was a pleasant surprise!
These are being given out to active Hive users as far as I can tell and can't be bought or minted in any other way than just getting one. I'm very honored to be one of 333 holders to have a Bee!
My bee has a nice purple suit, som RaeBans for glasses and a nice rasta wig. Looking real good! Here's the rest of his traits: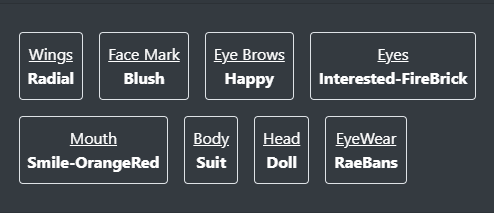 ---
Final words
These NFTs add to my growing collection of Hive NFTs. I now have all of these listed above as well as my four Punks. I love collecting so I'm gonna be sitting on these for a while. It'll take something substantial for me to sell these off.

I'm excited to see how NFTs will grow and evolve on Hive. With feeless transfers and a fast network Hive has the potential to become a hub for NFTs in my opinion. Just sit tight and watch it grow!
---