"Strada Provinciale" is a scenery road that leads to the small city of Monticchiello in Italy.
You know how since a few years, the online maps started to host the spots on them that represent places of interest from a photographic perspective by putting a small blue camera icon.
So "Strada Provinciale" in one of those Italian country roads, that are cypress-trees-lined ones. With those tall cypress trees, such roads are so typical and they are beautiful to watch, observe and enjoy from multiple angles and altitudes. And the mountains around give so many observation points.
The essence here is that people of Italy, and Tuscany in particular, turn those curvy mountain roads into art.
Art, that is alive, as those trees grow and change, some disappear, new ones are getting planted. So these roads change and develop with time, in such a beautiful and natural way.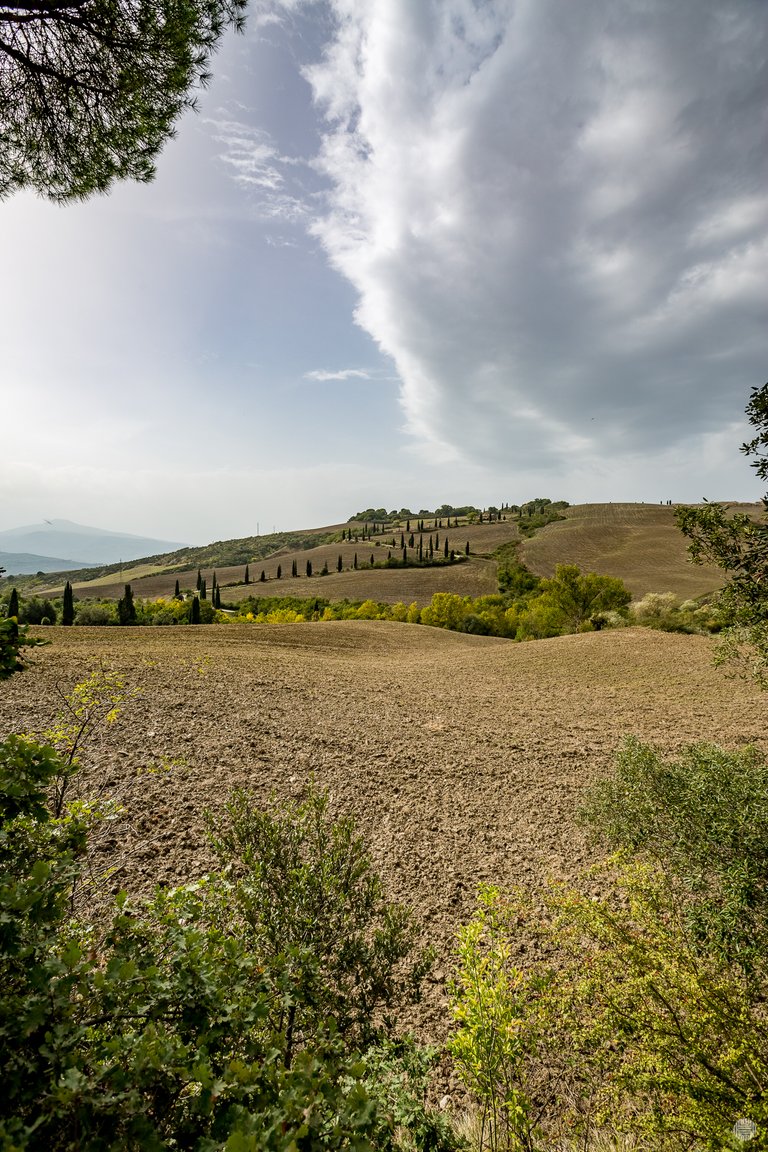 Let me show you few more views from other angles of that piece or Nature & People blended art ;)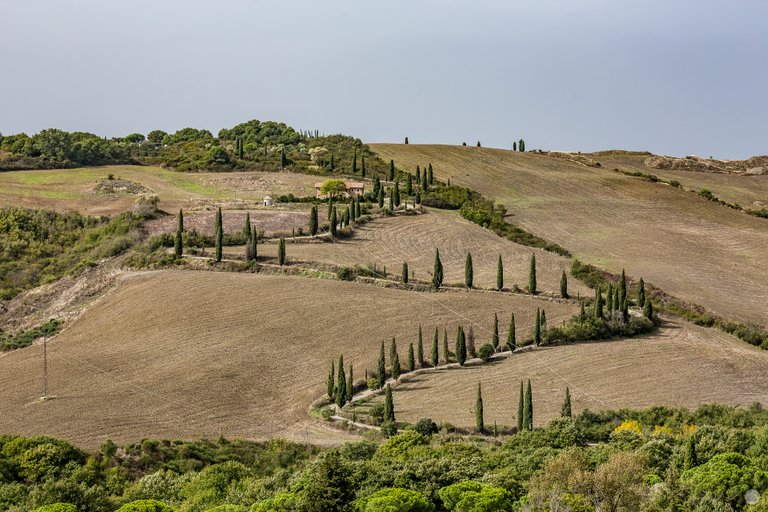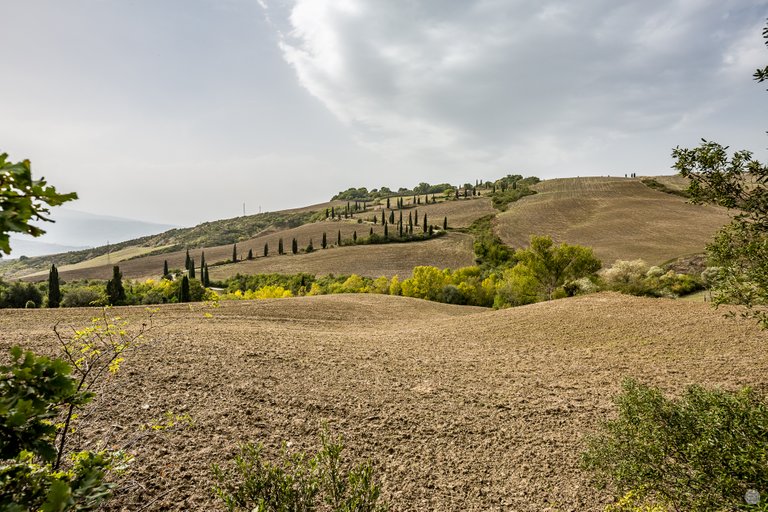 It is indeed awesome the sky added that drama with that moving cloud for me, right :)
I have to say, that region has a lot to show and there are so many things to try and just enjoy. All the seasons.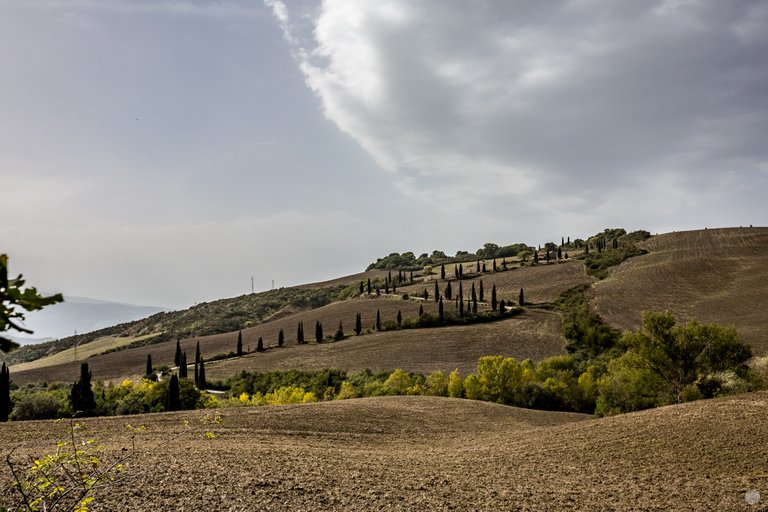 For instance, there are so many small family-run restaurants. Like this one where I and my spiritual friend decided to have a lunch.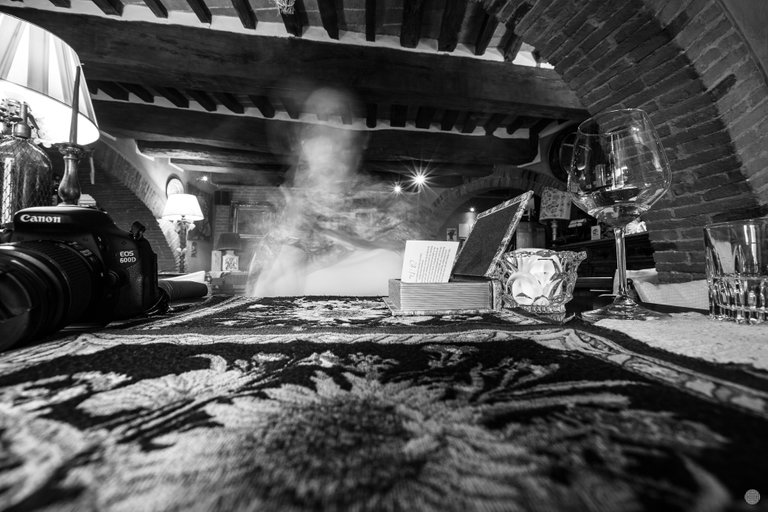 One old, beautiful and well preserved house, related to the history of Giuseppe Garibaldi.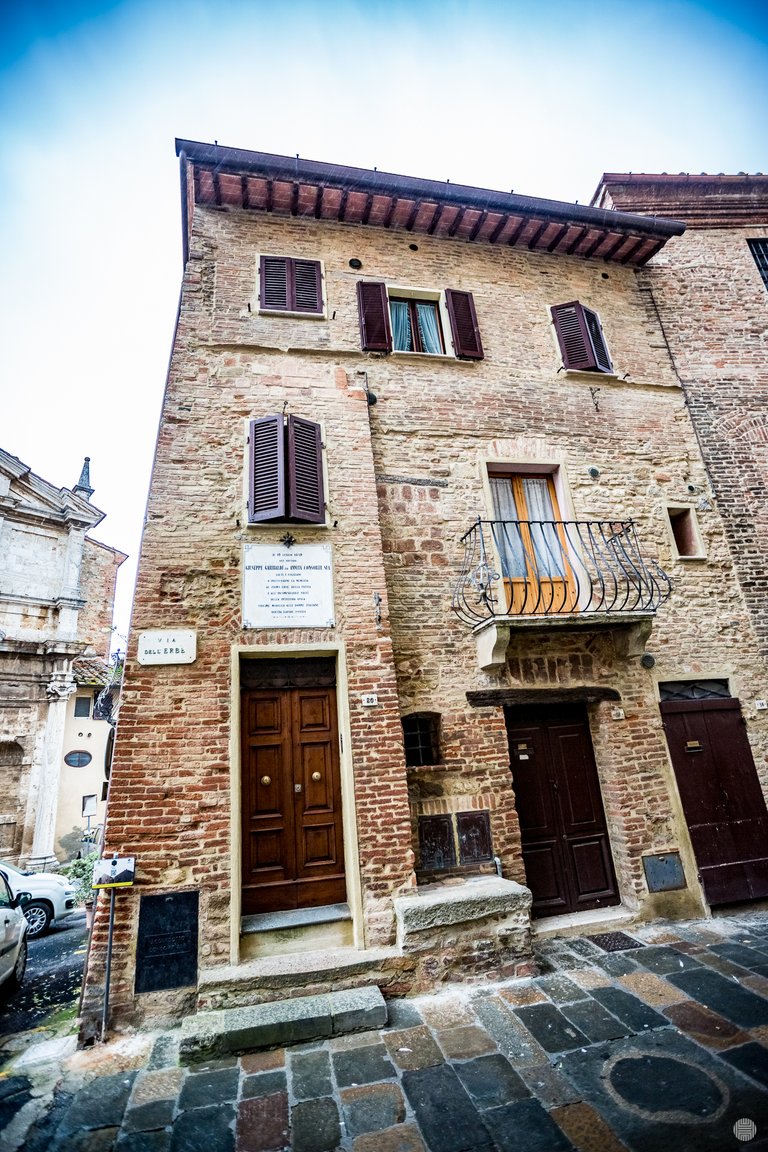 Old churches and cathedrals, that are loved by the crows flying around, for unknown reasons...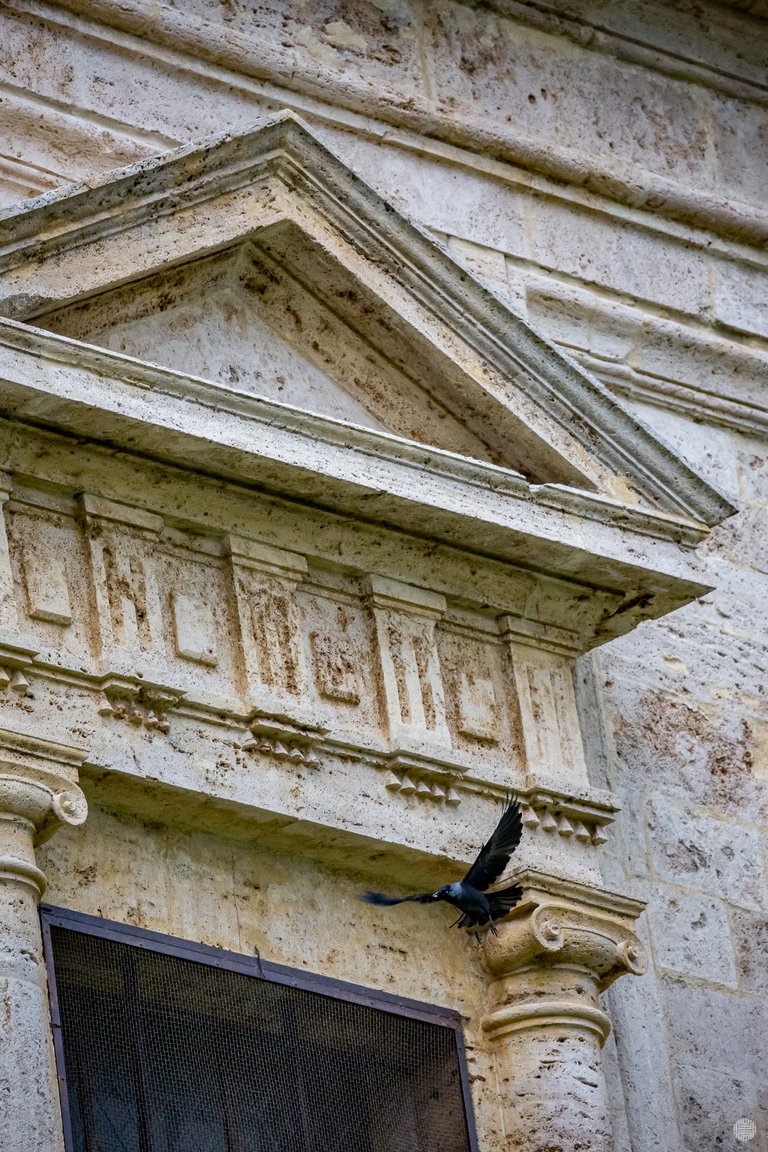 With bell towers, richly decorated in artistic ornaments; towers, endlessly counting the time, chiming on every round hour, covered in stone tiles and weeds growing above the bells.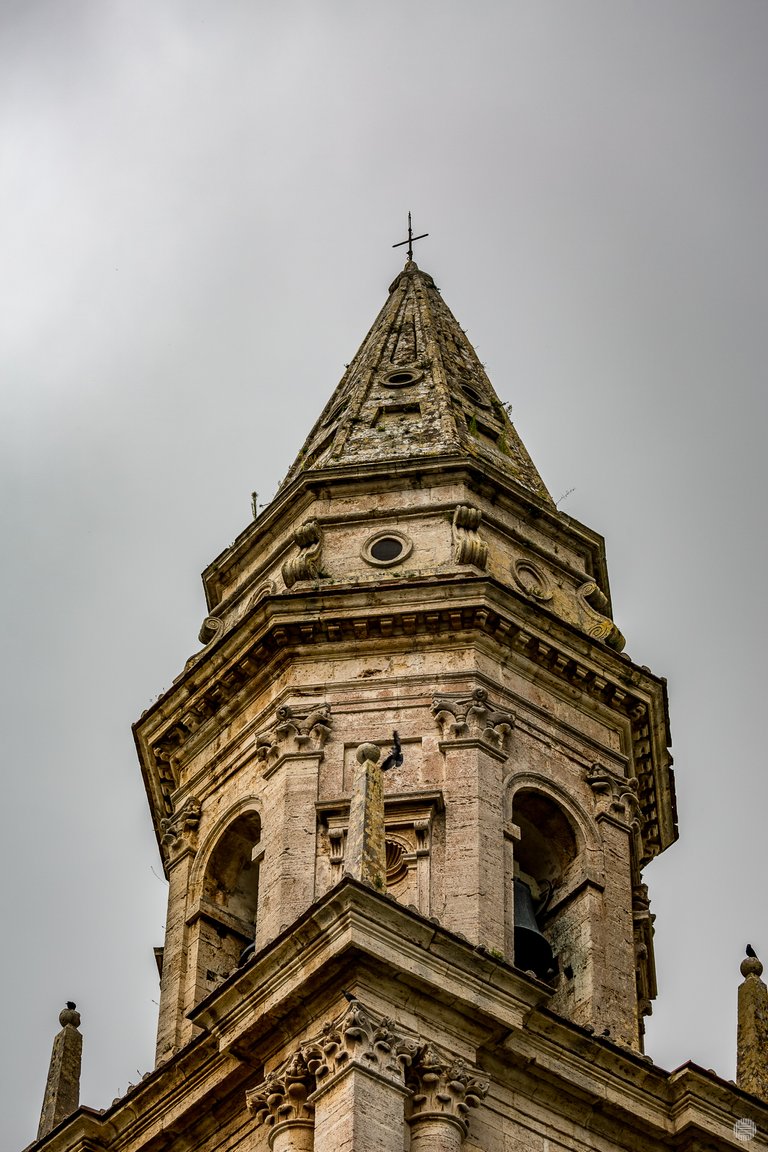 ... memorials, reminding the past time of glorious people...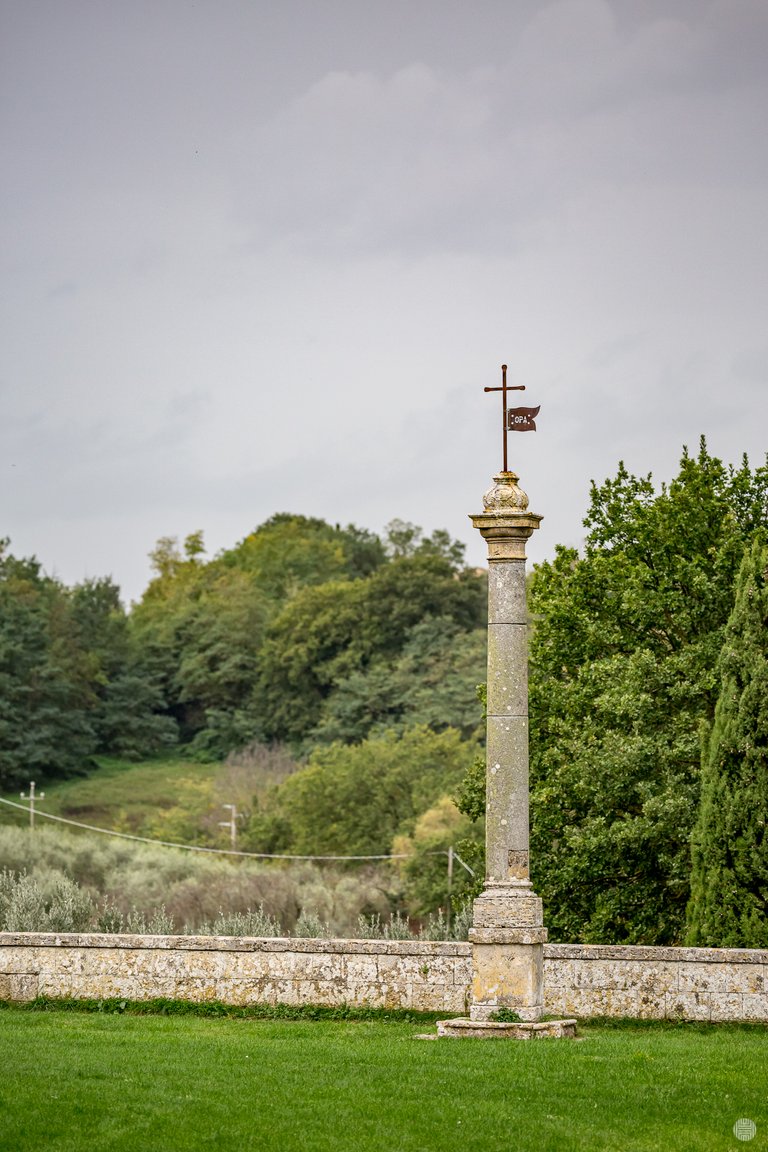 ... and domes, still demonstrating the glory of the local families...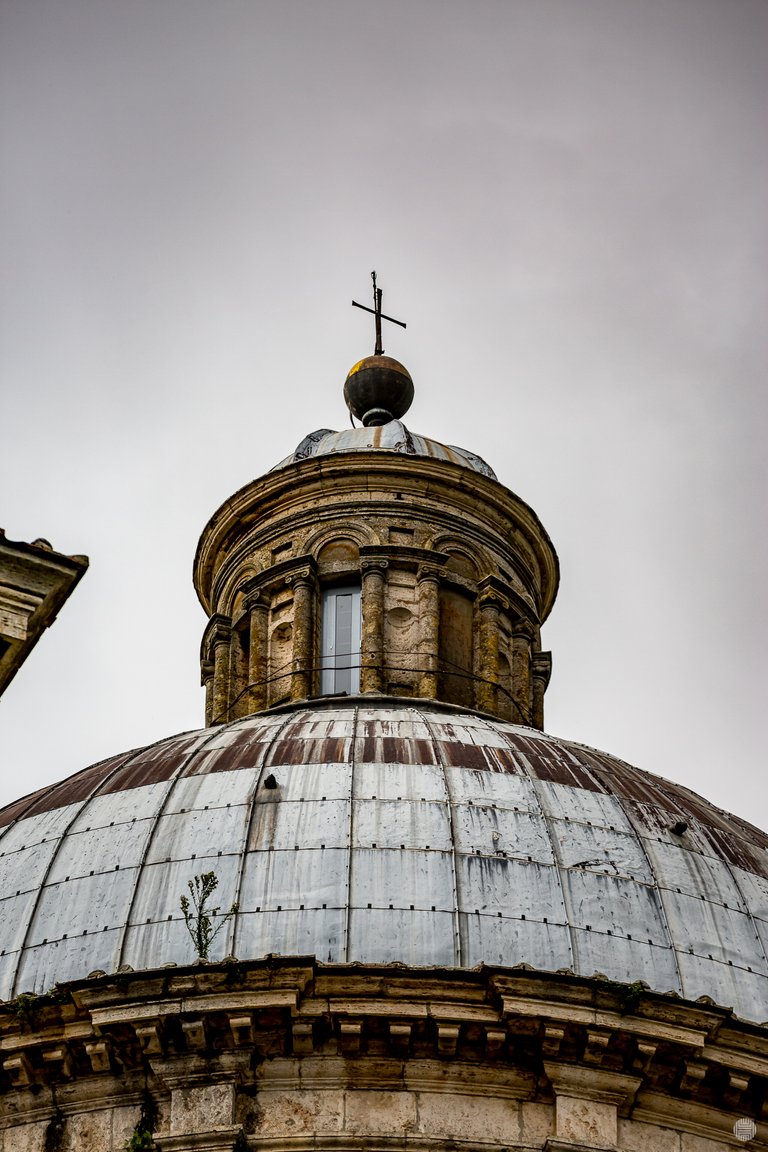 ... with almost absolutely silent guards, carefully protecting the spirit of the past time and present souls...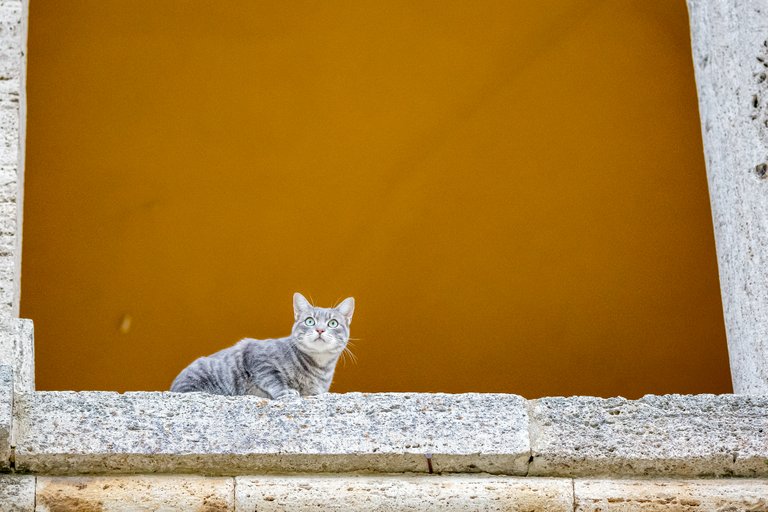 Cypress-lined Time...

You are kindly invited and more than welcome to join "The Photographic Society" Community on HIVE here: @hive-142821, where photographers and enthusiasts share not only their works but also discuss concepts and techniques, and also some hot topics and news about our favorite art.

Thank you for your time and support, please check out below few other ways to aid and encourage me in my endeavors and stay in touch!

Some of my favorite photographs and digital art, along with some of my recent visuals, all in the highest resolution and quality, are all available for licensing inside my searchable portfolio at Alamy: https://www.alamy.com/portfolio/112427.html

Are you a fan of NFTs? Check out my portfolio while some of my best photographs and digital art are still on sale: https://opensea.io/LightCaptured

Check out some of my visuals available in high resolution, you could get a license here for publicly utilizing my works, all approved by the quality review team of Adobe, Inc.: https://stock.adobe.com/contributor/206416265/lightcaptured

Copyright: Light Captured
All the photographs, digital art and text in my posts, unless specified otherwise, are my own property and created by me.
For licensing my photos, please contact me!
I wish you one great day; stay safe, stay strong and let your muse be always on your shoulder!
The divider I use in my posts I have created in Adobe Express.