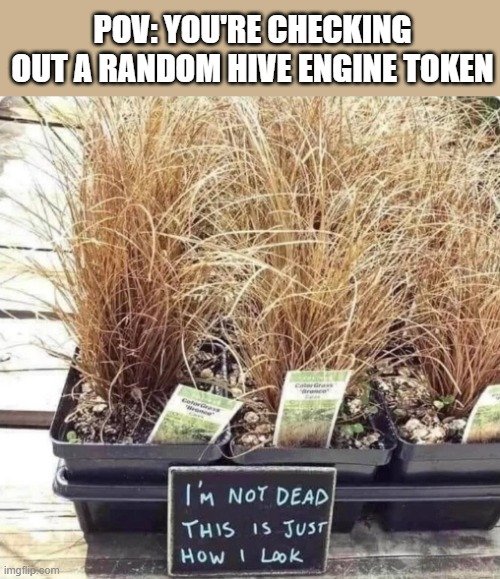 About 3 months ago I memed about how the glory days of Hive Engine tokens were behind them but since then we have seen some timid movements in the price of some tokens. Nothing substantial or even close to creating a buzz ( pun intended ) in the Hive community in general but enough to remind me of an opportunity. I don't usually put disclaimers in my posts put since everybody is doing it I'll do my own version of it: if you take this as financial advice then you are a bigger buffoon than me, and that's an achievement in it's self ...sort of.
So what has changed in the not so exciting price wise world of dead, semi-dead and struggling HE tokens? Well, not much but I think the worse of the bear market is yet to come and the current red downward action on coinmarketcap with bitcoin dropping below 20k is pointing to the fact I'm not 100% talking out of my ass like I usually do. So what's a nasty bear market has to do with our slumbering tokens ? The idea is that the price of Hive will go down like every other crypto and thus people will be much more willing to spend it on HE tokens leading to a market revitalization. And if you're like me and like staking Hive before anything else, that would be the time to sell a part of your stash of HE tokens for Hive. Which means you will have a lot of Hive just before the start of the next bull market. I don't know about you but I see a lot of dollar signs if even a part of that plan comes together.
What I'm trying to say is there is still time to load up on HE tokens, not advocating buying them necessarily but at least not selling them. Sure, the temptation of turning random coins into Hive or HBD is pretty strong but I think instead of getting a few hundred Hive, getting a few thousand Hive sounds way better.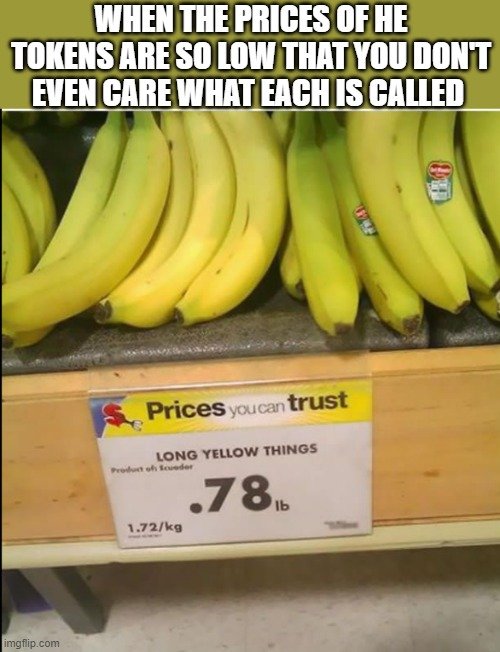 I was one of the few that sold PoB when it was 2 Hive per token, now it's worth around 0.13 Hive per token. I only regret not selling more but I didn't have a lot of PoB at the time so I did what I could. I'm implying that the good times are guaranteed to come back but the possibility of that happening again even on a smaller scale it's very exciting.
When you're a pleb you have to take advantage of each opportunity and right now there is a huge opportunity to accumulate dozens of different tokens with little effort. Of course the favorites remain Leo, CTP and maybe a few others but I'm not picky, there's plenty of room in my virtual bags :)
all memes in this post were made by my crazy clown alter ego but I still think they qualify as original content