🍂 HELLO HELLO EVERYBODY! 🍂
It is autum here in Brazil and the sky during the sunset is one of the most beautiful views you can get (at least here in my city) so i took a few pictures and mixed up the colors in their places and put all of them in this makeup! that is right the sky gets yellow, orange, pink and a little bit purple.
Es otoño aquí en Brasil y el cielo durante la puesta de sol es una de las vistas más hermosas que puedes obtener (al menos aquí en mi ciudad), así que tomé algunas fotos, mezclé los colores en sus lugares y los puse todos en este maquillaje! así es, el cielo se pone amarillo, naranja, rosa y un poco morado.
---
🍂 STEP BY STEP 🍂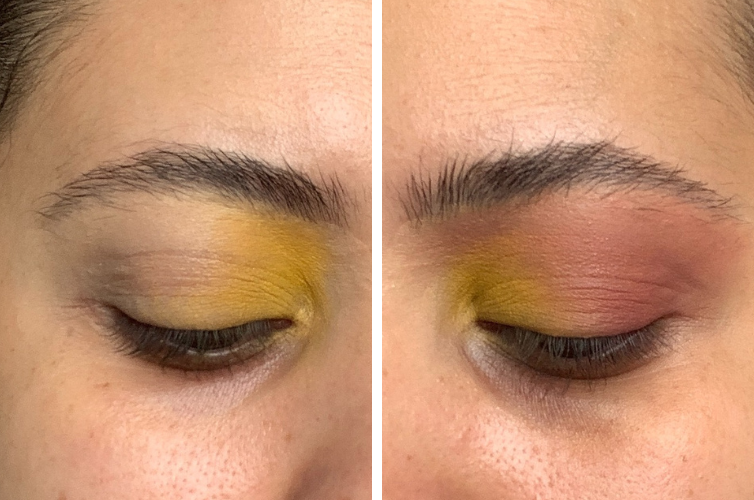 I start by putting yellow shade on the inner corner of my eye and blending up and out;
Next I use a nude pink shade to blend from the middle to the outer corner and the mix of these two shades creates a little bit of orange on the middle;
Empiezo poniéndome sombra amarilla en el ángulo interno del ojo y difuminando hacia arriba y hacia afuera;
A continuación, utilizo un tono rosa nude para difuminar desde el centro hasta la esquina exterior y la combinación de estos dos tonos crea un poco de naranja en el centro;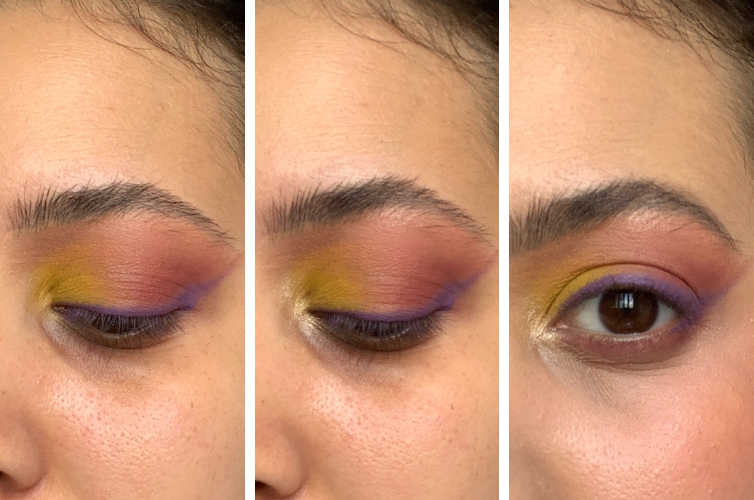 Next I put on purple winged eyeliner;
And just to give it some glamour I put on a little bit of highlight on the inner corner of my eyes and under the brow;
I take the nude pink shade and blend the lower lash line.
Luego me puse un delineador de ojos alado púrpura;
Y solo para darle un poco de glamour puse un poco de iluminador en la esquina interna de mis ojos y debajo de la ceja;
Tomo el tono rosa nude y difumino la línea de las pestañas inferiores.
---
🍂 CLOSE UP 🍂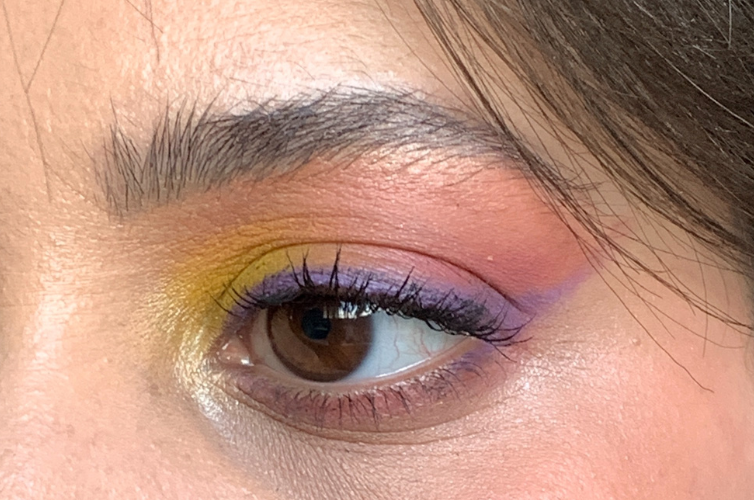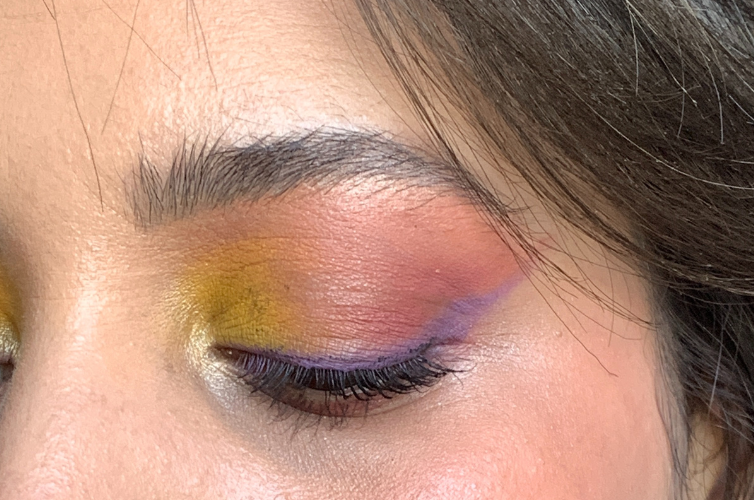 ---
🍂 RESULT 🍂
I'm trying very slowly to keep my promise about doing makeup based on color of the skyes, I just forgot how beautiful it looks. I put on a little bit of pink blush, a lot of highlight and a nude gloss;
Estoy tratando muy lentamente de cumplir mi promesa de hacer maquillaje basado en el color del cielo, solo olvidé lo hermoso que se ve. Me puse un poco de rubor rosa, mucho iluminador y un gloss nude;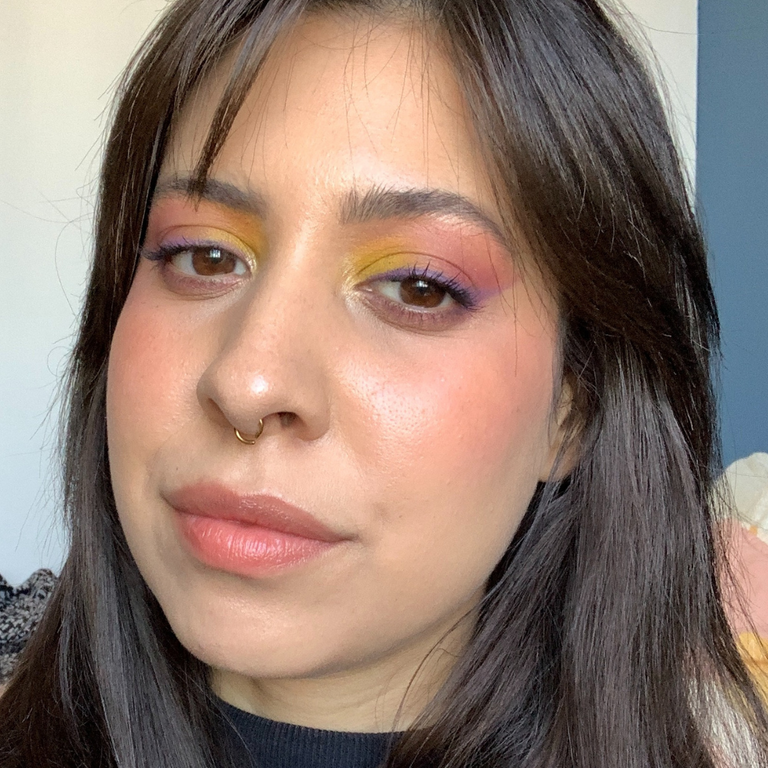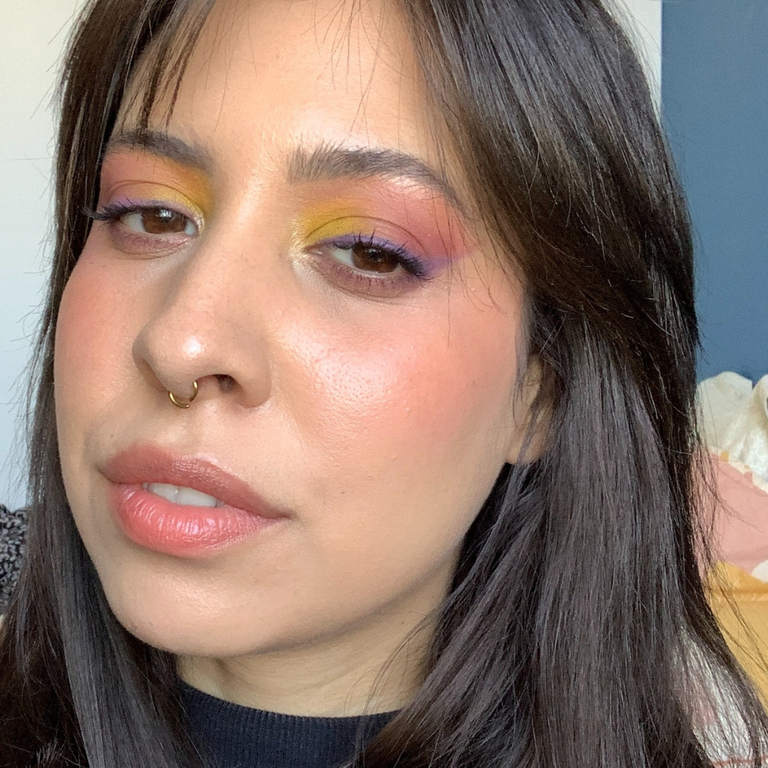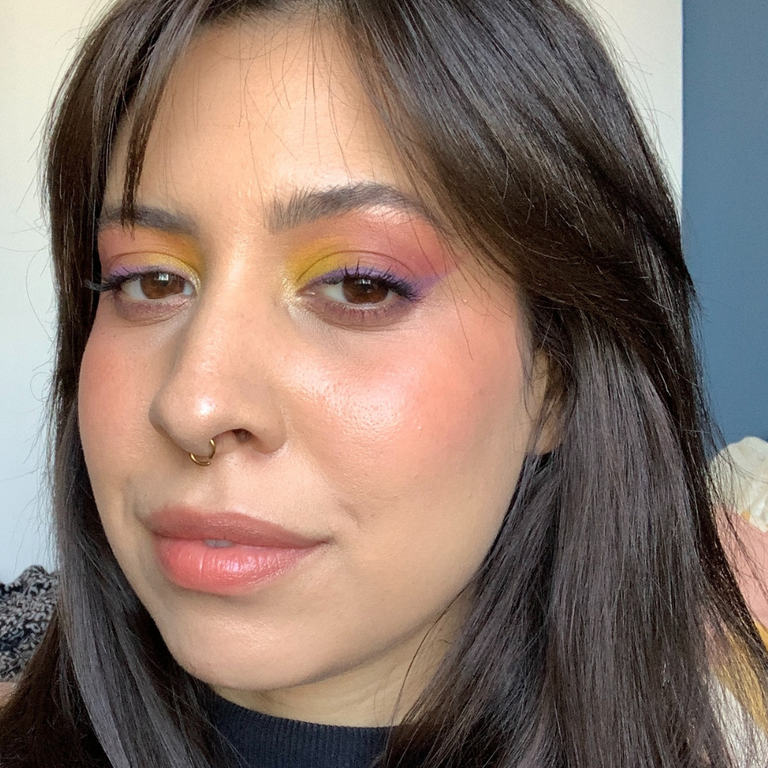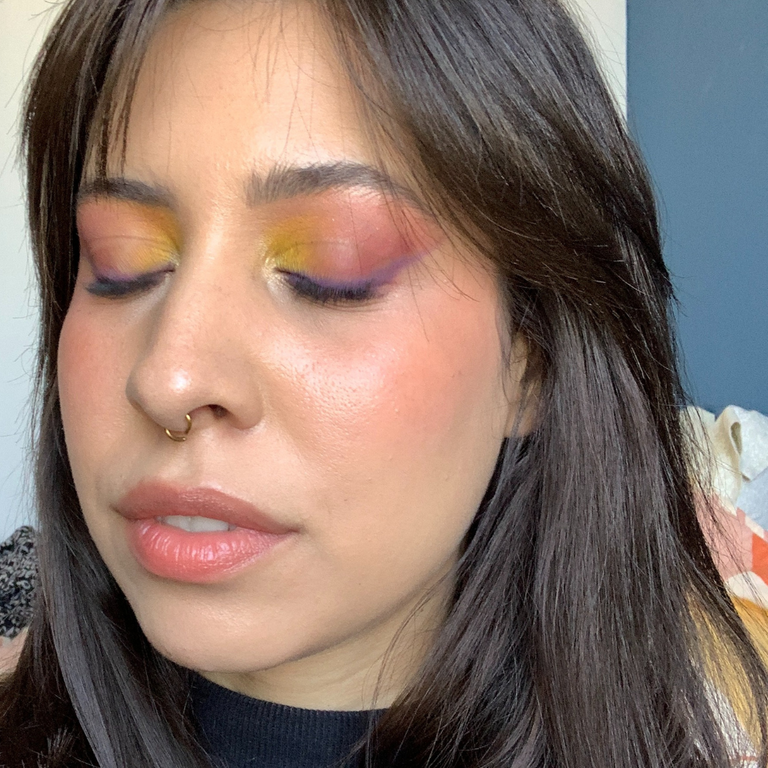 ---
ALL PHOTOS WERE TAKEN BY ME ON THE IPHONE XR - COLLAGES WERE MADE ON CANVA - THE PHOTOS HAVE NOT BEEN RETOUCHED