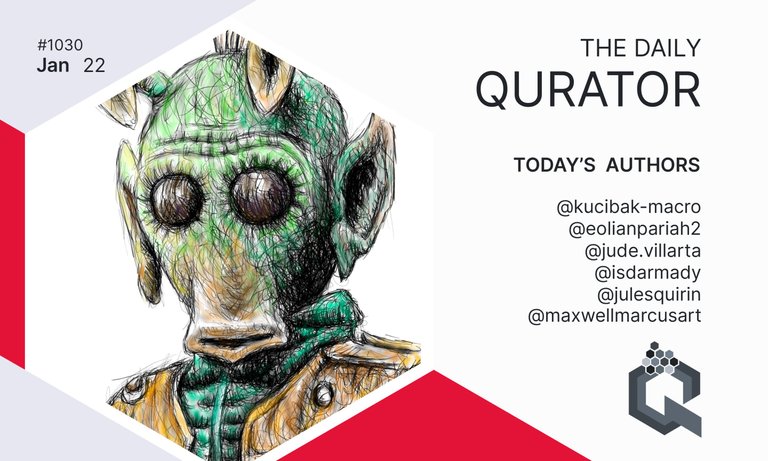 Welcome to the 1030th Edition of the Daily Qurator here on Hive! Our team is looking left and right for the awesome posts from all Hive users and are looking forward to feature and curate some great content. Every day we will feature 6 awesome posts picked by our curators.
Qurator's team picks - 22nd of January 2023.

FungiFriday - Mushrooms by the river
by @kucibak-macro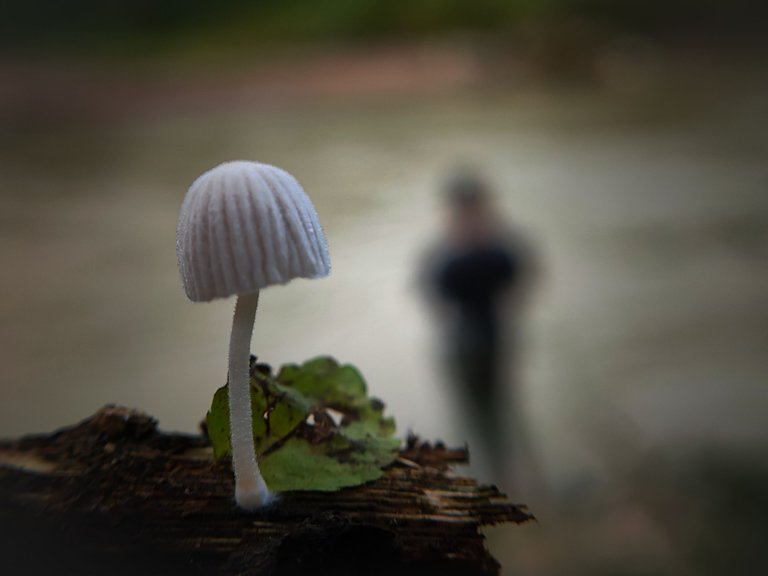 "This was during my visit to one of the nearest drainages in my area a few days ago. A visit to enjoy the atmosphere of the river while looking for some kind of macro content there is indeed fun."
Post curated by: @ackhoo
---
discovering mushroom street
by @eolianpariah2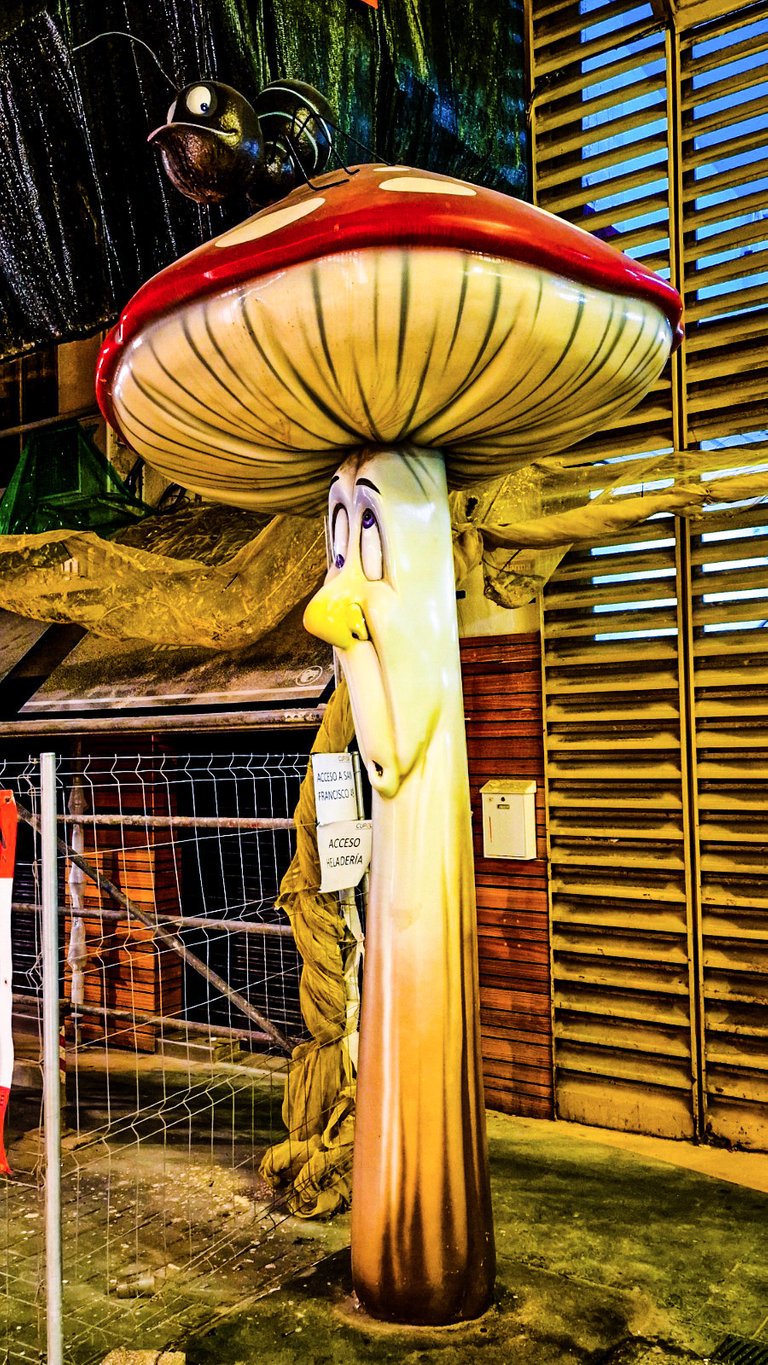 "we came upon all these Amanita muscaria sculptures in the middle of the road."
Post curated by: @ewkaw
---
TRIP TO CAMP SABROS MOUNTAIN RESORT
by @jude.villarta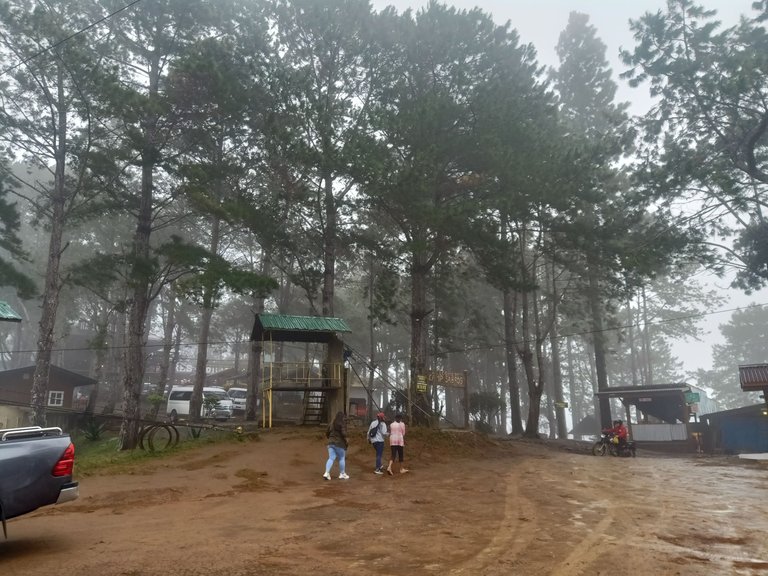 "While nearing the place it started raining, the coldness followed and got very windy and foggy which was a nice feeling by the way"
Post curated by: @brumest
---
Ayam Goreng Kalasan from Kalasan Restaurant Plaza Medan Fair
by @isdarmady

"Some time ago, my wife and I went to Plaza Medan Fair, one of the big malls in my city. My wife is planning to replace her iPhone because, her old iPhone has been damaged. We shopped around and finally got the iphone he wanted. We waited a long time to complete the iPhone purchase transaction, moreover the process of moving the data took quite a long time and made us hungry."
Post curated by: @brumest
---
Tonatiuh ( + settings used)
by @julesquirin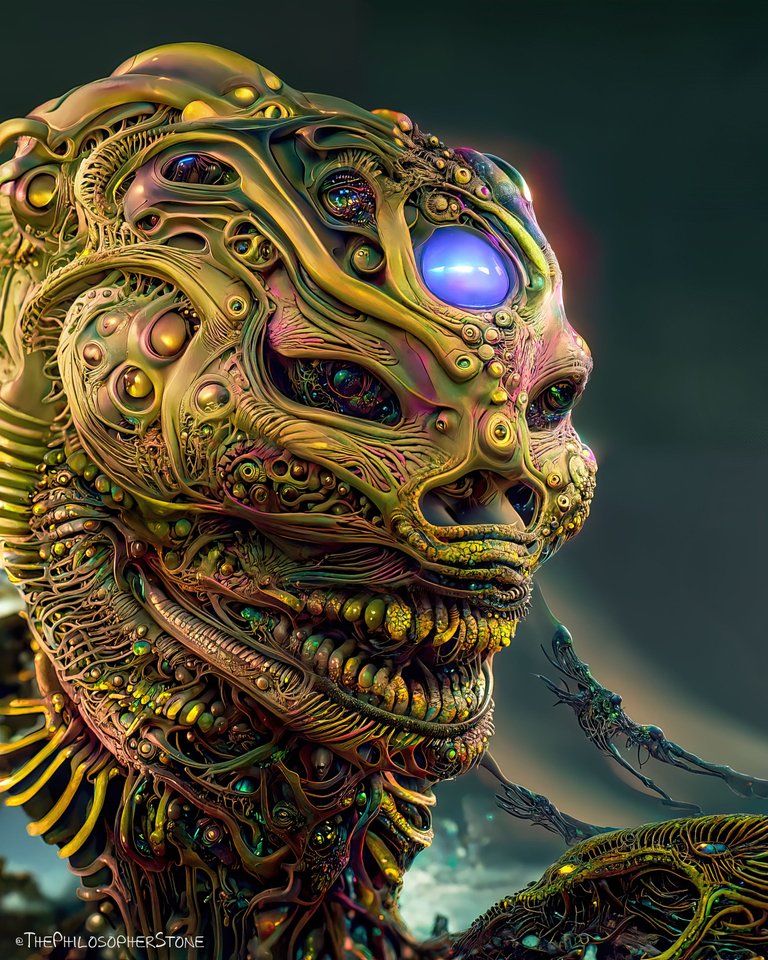 "The following images were made using my custom build of Disco Diffusion, photo-manipulation, photobashing and sketching through Gimp and Inkscape, and post editing/composition in darktable."
Post curated by: @ewkaw
---
Greedo - From Star Wars
by @maxwellmarcusart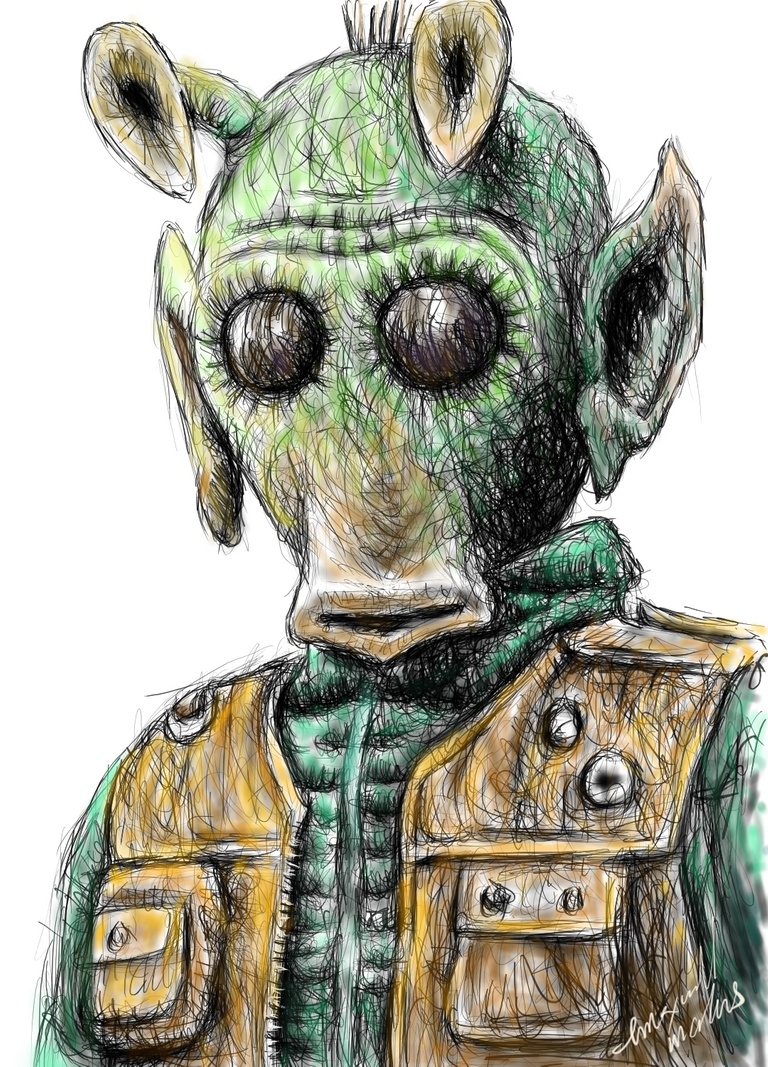 "From my starwars drawing series, I present you my new digital drawing of a Star Wars character known as Greedo."
Post curated by: @ackhoo
---
@qurator does not explicitly or implicitly endorse third parties opinions or statements in the Daily Qurator. Any statements made in these posts are the author's and curator's own opinion.

Qurator News and Updates.

Qurator's Delegation/Payout Stats | Why Delegating to Qurator is better than ever!

The move to Hive and the updates that came with it

Qurator Competitions

Qurator's Discord Channel
Join us! https://discord.gg/pJtWp57


Delegation links for @qurator
We pay out 80% of all curation to those who delegate, that includes the curation of the stake that @qurator holds. Daily payouts in the form of liquid Hive.
After you click the link you will have to check the value, click next and then enter your Hive NAME and Private Active Key to delegate.
Please remember to leave at least 50HP in your account and that new delegations overwrites the old one. Always use the total amount you want to delegate.
If you need assistance to delegate other amount, please contact us on Discord

The Qurator project is brought to you by:
@scrooger | @ewkaw | @brumest | @ackhoo
Cover graphics by: @cheer-up
Like what we do? Consider voting for us as a Hive witness.
Active Witness rank: 60
---