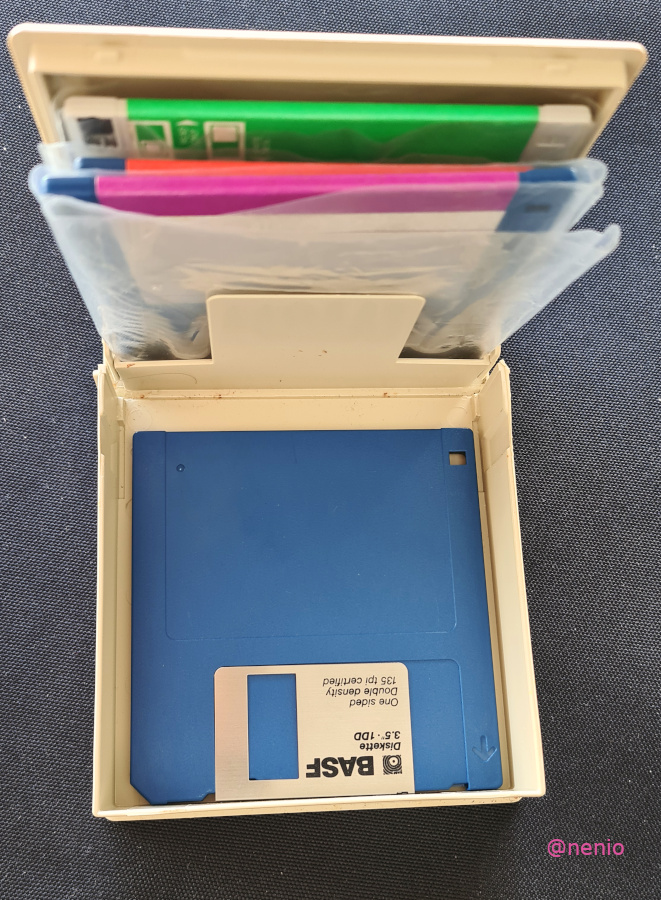 English:
Mi first computer was a 512K Mac ( yes 512 kB !, the first Macintosh) of the year 1984, it did not have hard disk and it worked only with floppy disks. Some of the disks shown on the photos are of that time. At that time it was cutting edge technology in data storage and expensive; now day it is complete obsolete. The floppy disks were used until the first years of the 21st century. Those of you who lives those times remember the cases used for storing and transporting these disks, these cases are shown in the images.
Español:
Mi primera computadora fue la primera Mac (con 512 kB de RAM) del año 1984, la cual no tenía disco duro y funcionaba solamente con disquetes. Algunos de los discos de la fotografía son de esa época. En su tiempo la tecnología de los disquetes era de vanguardia en el almacenamiento de los datos, y eran caros. Se usaron hasta principio del siglo xxi. Quienes vivieron esa época seguramente se acuerdan de los estuches que se usaban para guardarlos y transportarlos, los cuales se muestran en las imágenes.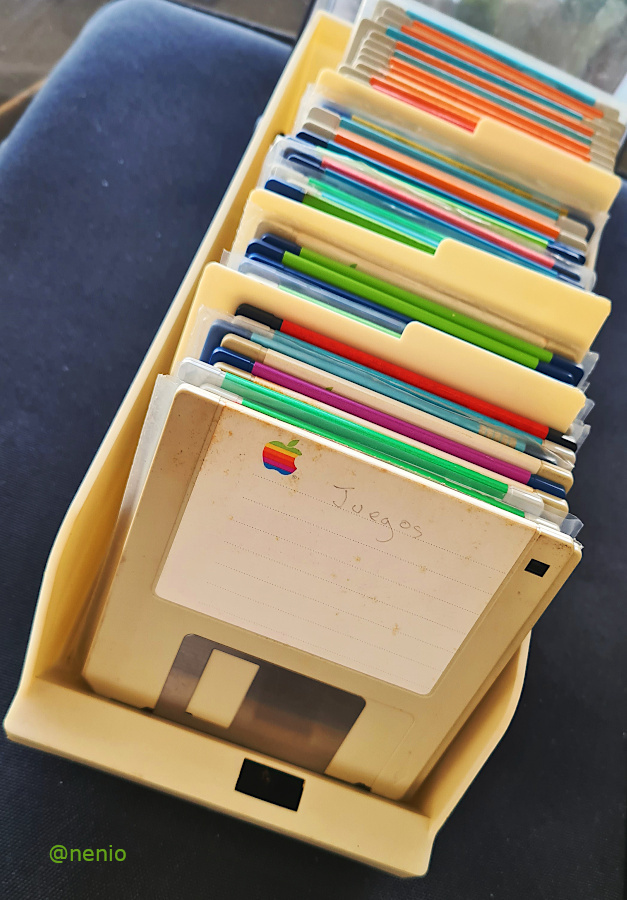 The photos were taken with the camera of a Samsung Galaxy S20, the edition of the images were done in Gimp.
La fotografías fueron tomadas con la cámara de un Samsung Galaxy S20 y la edición se realizó en Gimp.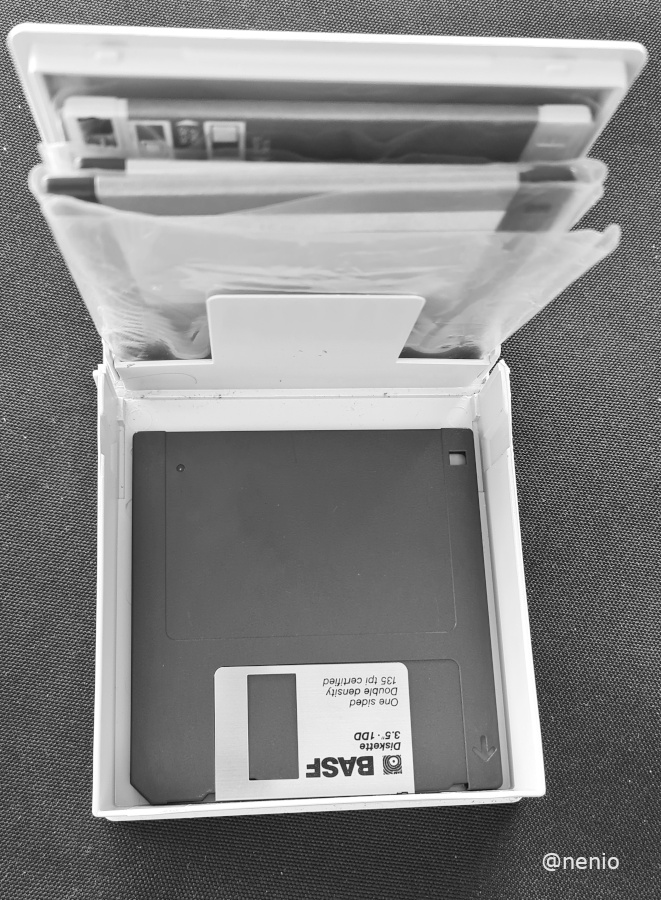 The photo of this post is my entry in the
Qurator's Photo Quest
of this week, the topic is
"technology"
. The rules of the contest can be read
here
.
Con esta foto estoy participando en el concurso fotográfico de esta semana organizado por @qurator, cuyo tema es "tecnología" . Los reglas del concurso se encuentran en este enlace.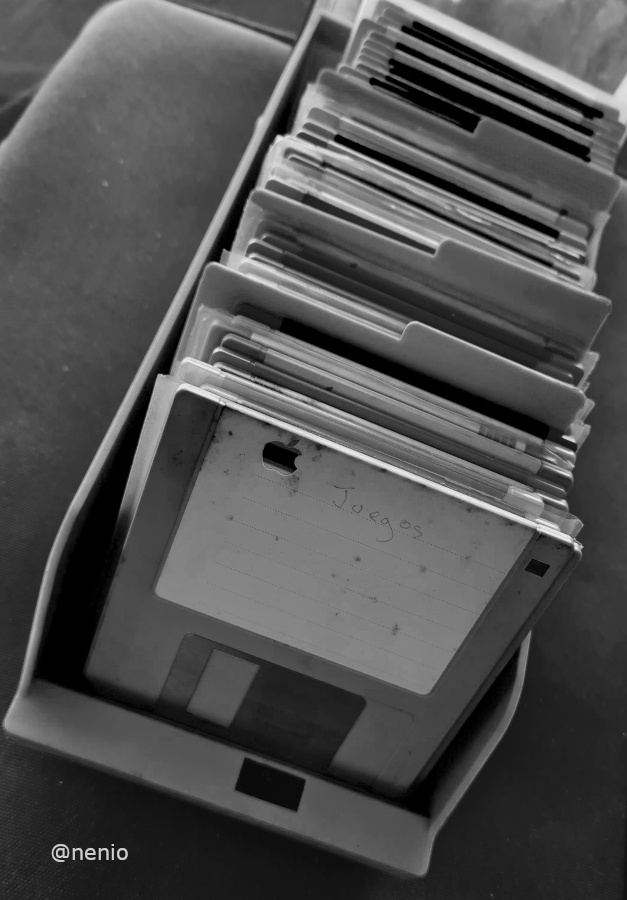 Thank you for visiting my blog. I hope that you enjoyed the post.
Gracias por pasearse por mi blog y espero que el post haya sido de su agrado.
---
---
---

Images by @nenio — All rights reserved