---
Hello Hive world,
As it's really hot here now, it reminds me those heatwaves we had in a recent years (did you say global warming is a joke?).
Back in 2020, I was suffering from heat every nights because I was stucked in Paris with +40°C in a small flat. There was no breeze at all and temperature wasn't decreasing during the night. I love heat and I'm really happy with +30°C but it's rough when you don't have fresh air when the night comes.
Fortunately, that period was a blast for infrared photography. I love to work with dancers but I was tricky to find motivated ones to brave the heat, so I came back to landscape photography when no one was available.
That great park was only 10 min away from my appartment at that time 😎
Bonjour la Ruche,
Comme il fait vraiment chaud ici en ce moment, ça me rappelle les canicules que nous avons eues ces dernières années (vous avez dit que le réchauffement climatique est une blague ?).
En 2020, je souffrais de la chaleur tous les soirs car j'étais coincé à Paris avec +40°C dans un petit appartement. Il n'y avait pas de vent du tout et la température ne diminuait pas pendant la nuit. J'adore la chaleur et je suis vraiment content avec +30°C mais c'est rude lorsqu'on n'a pas d'air frais la nuit venue.
Heureusement, cette période a été géniale pour la photographie infrarouge. J'adore travailler avec des danseurs mais j'avais du mal à en trouver des motivés pour braver la chaleur, alors je suis revenu à la photographie de paysage quand personne n'était disponible.
Ce grand parc n'était qu'à 10 minutes de mon appartement à cette époque 😎
---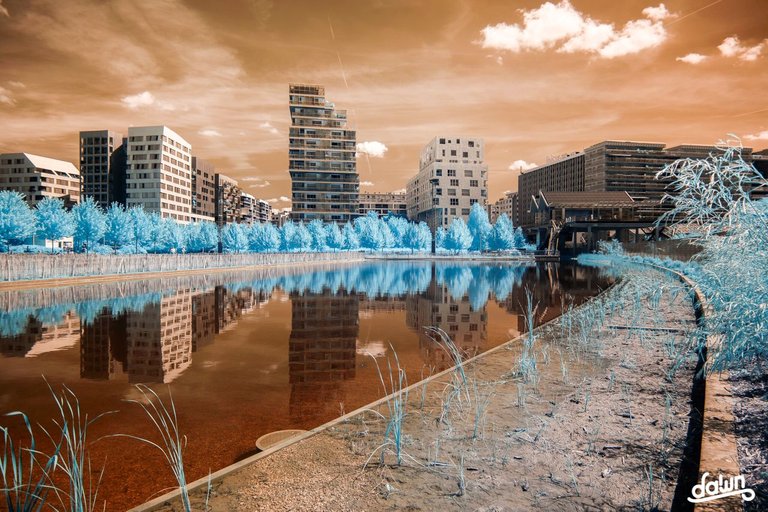 1/1250s 24mm f/4 250 ISO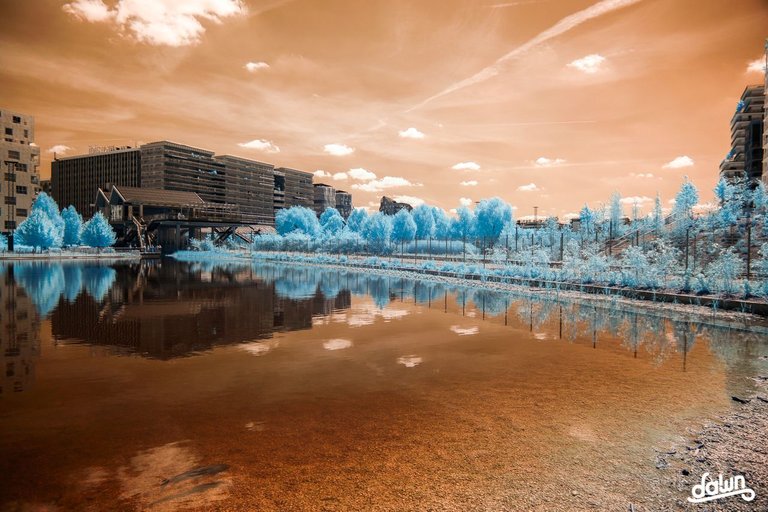 1/1250s 24mm f/4 250 ISO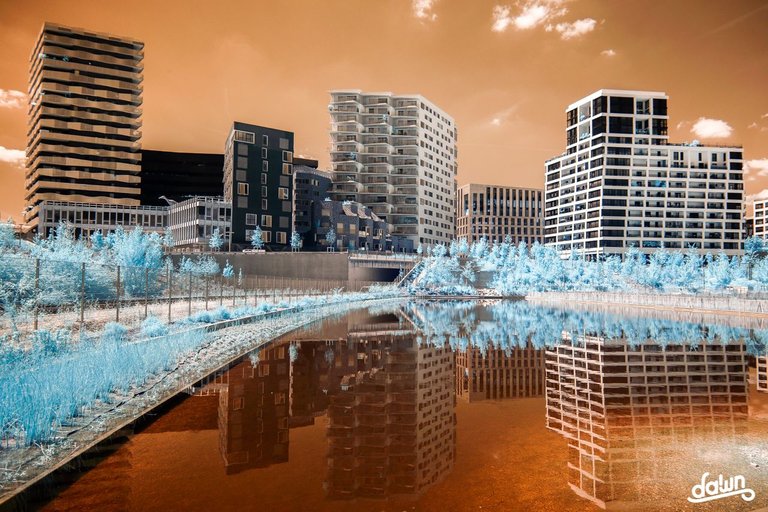 1/1250s 24mm f/4 320 ISO
---
Infrared shots created in real time, captured to the camera in single photographic frames.
No layers /no Photoshop / no editing exept minor adjustments and addition of my logo.
Prises de vue infrarouges créées en temps réel, capturée par l'appareil photo lors d'uniques expositions photographiques.
Pas de calques / pas de Photoshop / pas d'édition sauf des ajustements mineurs et l'ajout de mon logo.
---
Specs :
Canon EOS 6D Full Spectrum body
Canon EF 24-105mm f/4L IS USM lens
Hoya 25A filter (590nm)
July 2020
Equipement :
Appareil Canon EOS 6D
Objectif Canon EF 24-105mm f/4L IS USM
Filtre Hoya 25A (590nm)
Juillet 2020