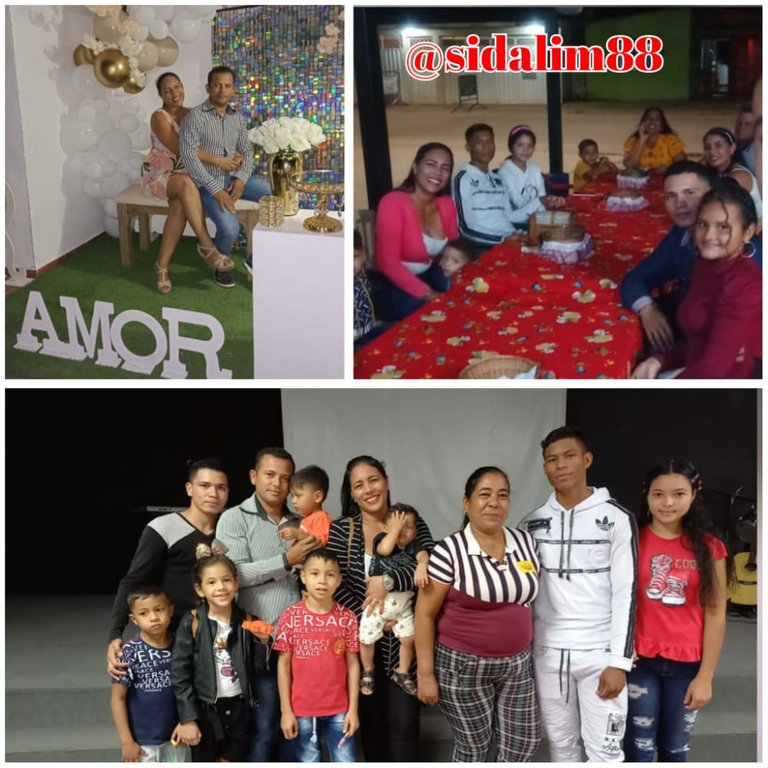 Cover image made by @sidalim88, using photos owned by me and taken with the Redmi Note S10 phone camera.
---
---
VERSIÓN EN INGLÉS
Happy and prosperous new year to all of you in this loving community of @Emotions-Feelings and especially to all the dear readers who make life through the great blockchain of blockchein.
A few hours ago I finished closing with a golden clasp a chapter in my life, I say with a golden clasp because I shared with my family and friends very close to our family circle, which is priceless for me. During 2022, I have obtained great lessons that have served me as a fundamental basis to enjoy life to the fullest and above all to continue growing in an integral way.
At the beginning of the year I had to deal with mixed emotions when I had to say goodbye to my sister and her family who were leaving for another country and although her absence is something that has hurt me during all this time I have learned to live with that little emptiness in me for not having my confidant by my side, My sister for me is an all-inclusive, but the distance has not been a stumbling block for our lives to be disconnected, on the contrary we have made continuous use of technology and we have consolidated bonds of brotherhood during these long months that have become eternal.
But today I look back at this and all the facts that have surrounded my life during the year 2022 and I have nothing to reproach to life and much less to God, on the contrary I am immensely grateful for every good or bad day I have lived because each of them have added one more step to the long journey that is life and in one way or another have prompted me not to give up and consider different methodological strategy to reformulate my purposes to achieve.
I am very happy to be part of this group that week after week involves me and brings me closer to those in need and above all has allowed me to awaken in me the sense of valuing and treasuring more and more what we currently have, since there are people who have less than us and live to the fullest and full of happiness.
Every Saturday I share with this group of people the preparation of food and together with them I obtain new knowledge that has helped me to develop in me the habit of serving people who are vulnerable and in this way I also acquire from them the definition that life is beautiful in all its facets, we just have to live it and enjoy it without worries and with love.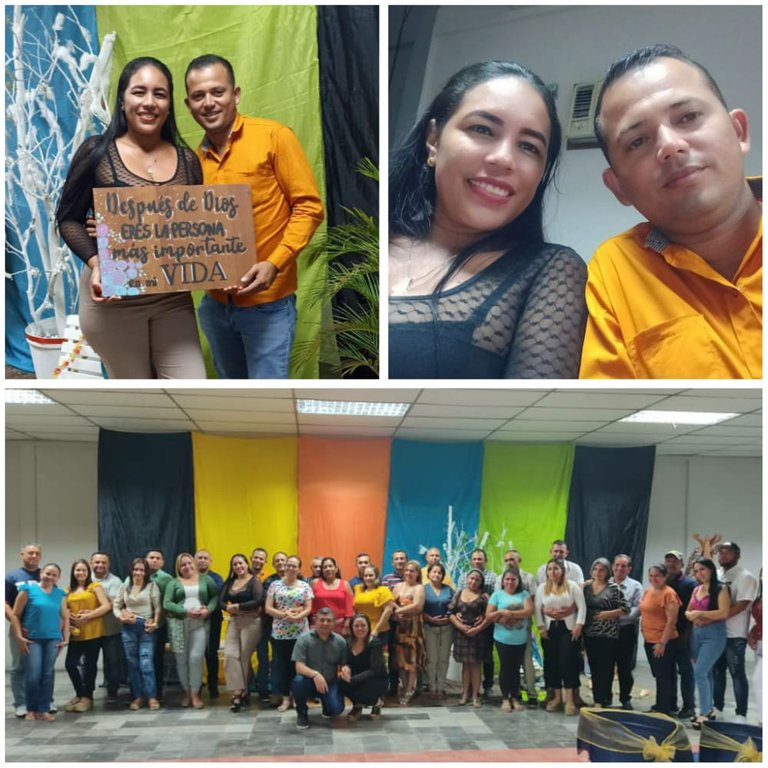 I am very grateful to the year 2022, since during its journey it has allowed me to feed back the love of the couple, awakening in us both the will and the doing to carry out marriage courses that are aimed at having a very broad and clear vision of the different circumstances that may arise in the process.
We have also been nourished with the help of excellent bibliographic material, which provides us with strategies and tools necessary to get out of a marital winter and fan the flames of love, so I want to take this opportunity to recommend the book "The 4 seasons of marriage" and "The 5 love languages" both books by Gary Chapman.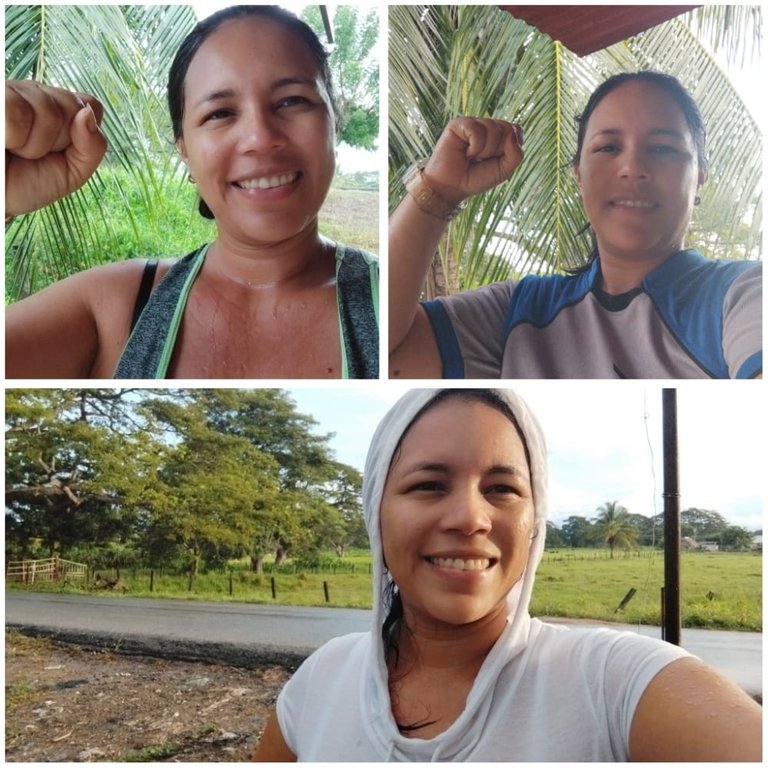 I am happy to have reached the @morphosis challenge and to have shaped my lifestyle by considering that I was not meeting the necessary standards for healthy eating and added to that I was not practicing any exercise, so I had pushed myself to have a level of overweight.
And this big step I took was thanks to the web 3.0, who through it allowed me to know about this challenge and at the same time allowed me to interact with different hivers and all the content that each writer shares with us through their blogs.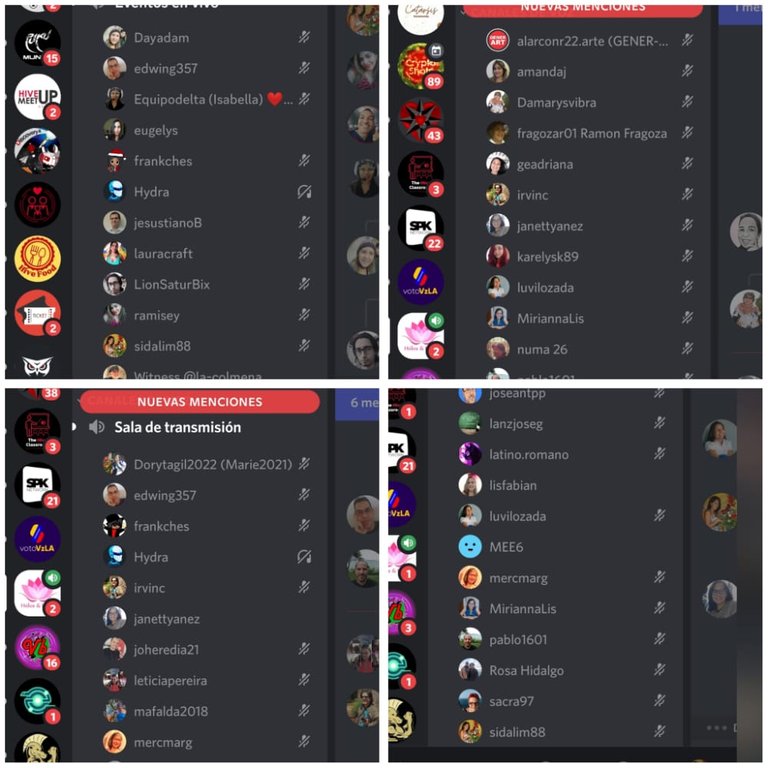 During the course of the year 2022 I decided to become part of a non-profit organization aimed at empowering the emotional intelligence in each of the individuals around me and thus awaken leadership and that they can grow and dare to see their dreams consolidated.
Undoubtedly, this is one of my favorite facets, as it has allowed me to discover points in me that I never thought to develop and at the same time to dare to give that extra mile and that vote of confidence to unknown people to push them to grow and get out of their comfort zone.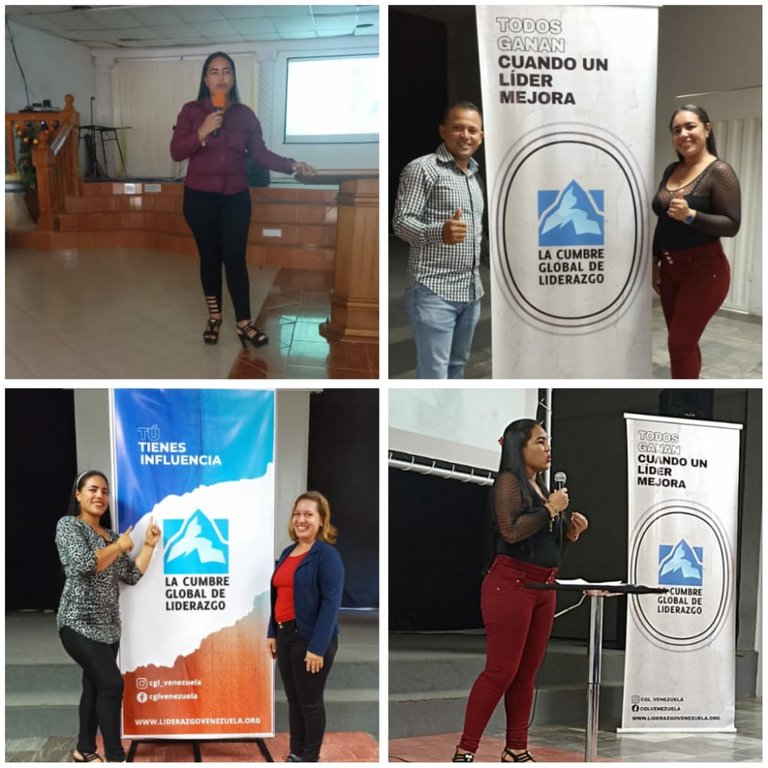 And to close with this chain I am very grateful for all the moments I have lived with my beloved family and friends who have accompanied me, definitely family sharing is priceless and much less can be replaced by other occupations, I love every moment I share with them and above all I enjoy it intensely, total that is what tomorrow later will feed my memories and allow me to immortalize unforgettable moments like these.
I do not want to close my writing without thanking the great @hive platform and all the different communities that make it up for being that database that keeps each of our work and allows us to interact with people we do not know but who share interests and tastes in common or simply have taught us something different from what we know today.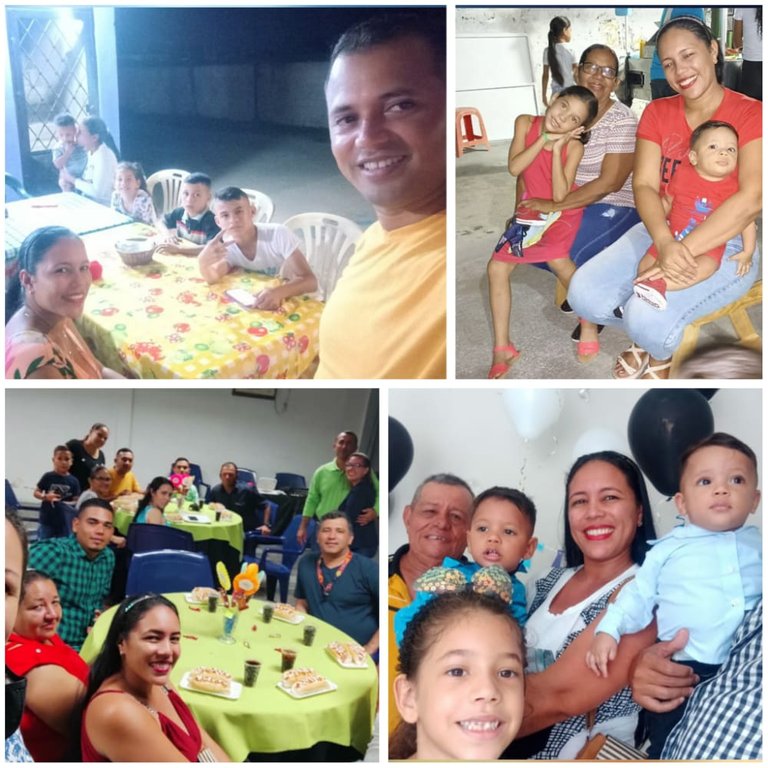 I never imagined being able to strengthen such close ties virtually with strangers, but thanks to hive I have been able to see that we can transcend, cross borders, give eye drops to our eyes and nourish our integral growth by visualizing all the information that is imparted here.
Thank you in advance for dedicating part of your valuable time to read my work and may God multiply the support you give to my publication. Blessings
---
---
All photos used here are my property and were taken with the camera of my Redmi Note 9T phone. The design was made with the GridArt application.
---
---
VERSIÓN EN ESPAÑOL
---
---
AGRADECIDA POR TODO POR TODO EL APRENDIZAJE OBTENIDO EN EL 2022
Feliz y próspero año nuevo tengan todos por esta cariñosa comunidad de #Emotions-Feelings y muy especialmente a todos los apreciados lectores que hacen vida a través de la gran cadena de bloques de la blockchein.
Hace escasas horas termine de cerrar con broche de oro un capitulo en mi vida, digo con broche de oro porque compartí con mi familia y amigos muy cercanos a nuestro círculo familiar, lo cual no tiene precio alguno para mí. Durante el 2022, he obtenido grandes enseñanzas que me han servido de base fundamental para disfrutar a plenitud la vida y sobre todo para continuar creciendo de forma integral.
A inicios de año tuve que lidiar con emociones encontradas al tener que despedir a mi hermana y su familia que se marchaban a otro país y aunque su ausencia es algo que me ha dolido durante todo este tiempo he aprendido a vivir con ese pequeño vacío en mi por no tener a mi confidente a mi lado, mi mano amiga y ayudante ideal, mi hermana para mí es un todo incluido, pero la distancia no ha sido una piedra de tropiezo para que nuestras vidas se desvinculen, por el contrario hemos hecho uso continuo de la tecnología y hemos consolidado lazos de hermandad durante estos largos meses que se me han vuelto eterno.
Pero hoy observo con retrospectiva ese y todos los hechos que han rodeado mi vida durante el año 2022 y no tengo nada que recriminarle a la vida y mucho menos a Dios, por el contrario estoy inmensamente agradecida por cada día bueno o malo que he vivido porque cada uno de ellos le han sumado un escalón más al largo recorrido que es la vida y de una u otra forma me han impulsado a no darme por vencida y plantearme diferentes estrategia metodológicas para reformular mis propósitos a alcanzar.
Estoy muy contenta por ser partícipe de este grupo que semana tras semana me involucra y acerca a los más necesitados y sobre todo me ha permitido despertar en mí el sentido de valorar y atesorar cada vez más lo que tenemos actualmente, ya que existen personas que tienen menos que nosotros y viven a plenitud y llenos de mucha felicidad.
Cada sábado comparto con este grupo de personas la preparación de los alimentos y junto a ellas obtengo nuevos conocimientos que me han servido para desarrollar en mí el habito de servir a las personas que son vulnerables y de esta forma yo también adquiero de ellos la definición de que la vida es bella en todas sus facetas, solo debemos vivirla y disfrutarlas sin preocupaciones y con mucho amor.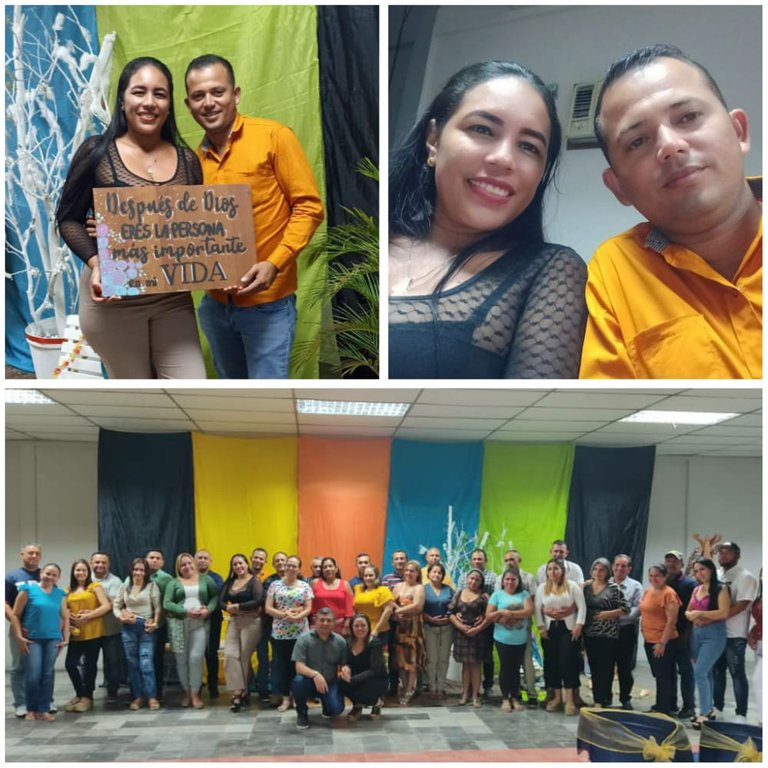 Estoy muy agradecida con el año 2022, ya que durante su caminar me ha permitido retroalimentar el amor de pareja, despertando en nosotros tanto el querer como el hacer para realizar cursos matrimoniales que están dirigidos a tener una visión muy amplia y nítida de las distintas circunstancias que se puedan presentar en el proceso.
También nos hemos alimentado con la ayuda de excelentes material bibliográfico, que nos brinda estrategias y herramientas necesarias para salir de un invierno matrimonial y avivar las llamas del amor, por lo que quiero aprovechar la ocasión de recomendarles el libro de "Las 4 estaciones del matrimonio" y "los 5 lenguajes de amor" ambos libros de Gary chapman.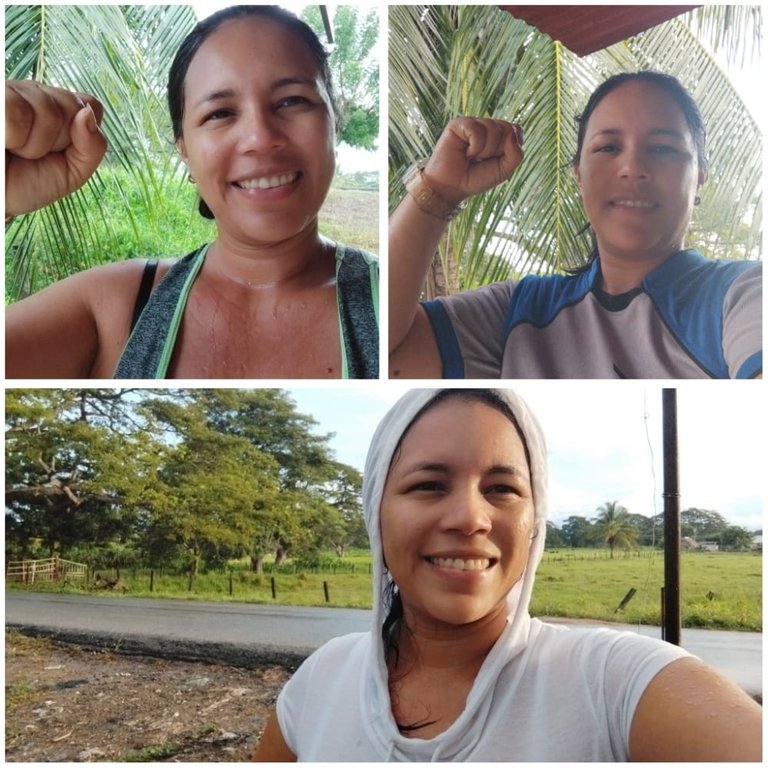 Me siento feliz de haber llegado al #reto morphosis y haber moldeado mi estilo de vida al considerar que no estaba cumpliendo con los estándares necesarios para una alimentación saludable y sumado a ello que no practicaba ningún ejercicio, por lo que me había empujado a tener un nivel de sobre peso.
Y este gran paso que di lo hice gracias a la web 3.0, quien mediante ella me permitió conocer de este reto y al mismo tiempo me permitido interactuar con diferentes #hivers y todo el contenido que cada escritor nos comparte a través de sus blog.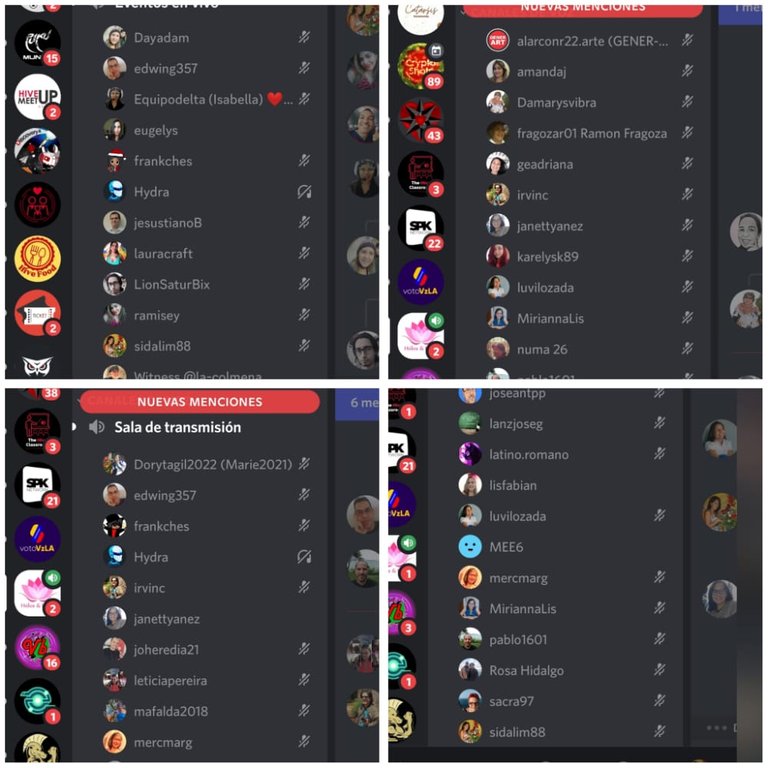 Durante el trascurrir del año 2022 decidí formar parte de una organización sin fines de lucros dirigida a potenciar la inteligencias emocional en cada uno de los individuos que están a mí alrededor y de esta manera despertar el liderazgo y que ellas puedan crecer y atreverse a ver consolidado sus sueños anhelados.
Sin duda alguna, esta es una de mis facetas favoritas, ya que me ha permitido descubrir en mi puntos que nunca pensé desarrollar y al mismo tiempo el atreverme a dar esa milla extra y ese voto de confianza a personas desconocidas que le impulsen a crecer y salir de su zona de confort.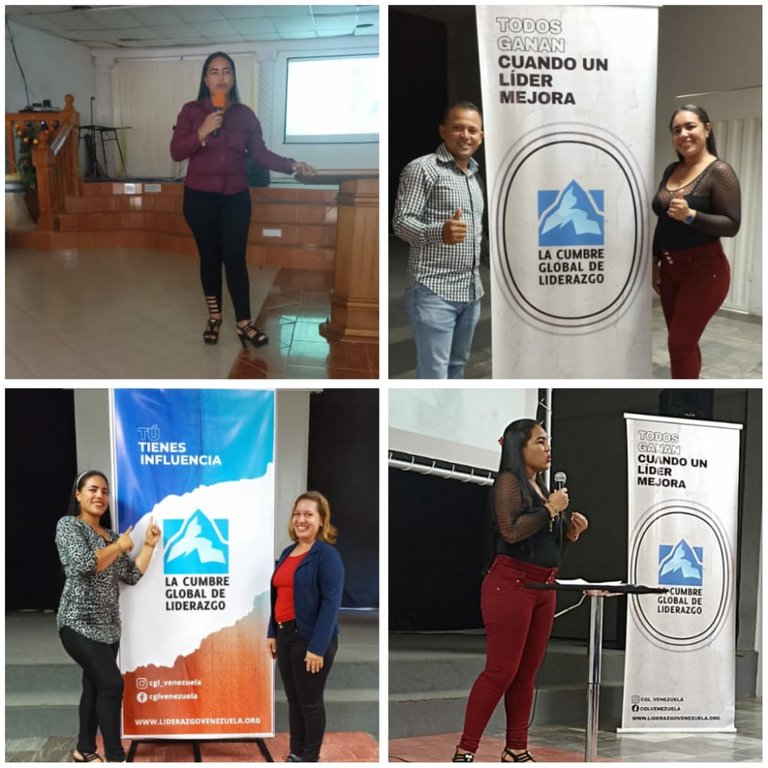 Y para cerrar con esta cadena estoy muy agradecida por todos los momentos que he vivido con mi amada familia y los amigos que me han acompañado, definitivamente los compartir familiares no tienen precio y mucho menos pueden ser sustituido por otras ocupaciones, amo cada momento que comparto con ellos y sobre todo lo disfruto intensamente, total eso es lo que mañana más tarde va alimentar mis recuerdos y me permitirá inmortalizar momentos inolvidables como estos.
No quiero cerrar mi escrito sin agradecer a la gran plataforma de #hive y todas las distintas comunidades que la conforman por ser esa base de datos que guardan cada uno de nuestros trabajos y nos permite interactuar con personas que no conocemos pero que comparte intereses y gustos en común o simplemente nos han enseñado algo diferente a lo que conocemos actualmente.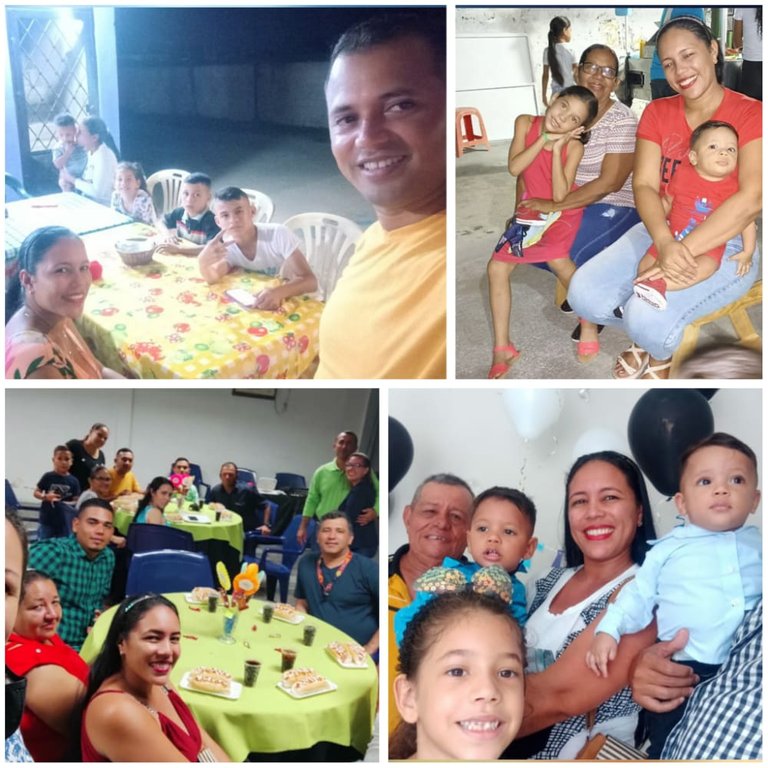 Nunca imagine poder llegar a estrechar lazos tan cercanos de manera virtual con personas desconocidas, pero gracias a hive he podido constatar que podemos trascender, atravesar fronteras, brindarle colirio a nuestros ojos y alimentar nuestro crecimiento integral al visualizar toda la información que aquí se imparte.
De ante mano agradezco el que dediques parte de tu valioso tiempo para leer mi trabajo y que Dios te multiplique el apoyo que le aportes a mi publicación. Bendiciones
---
---
Todas las fotos aquí utilizadas son de mi propiedad y fueron tomadas con la cámara de mi teléfono Redmi Note 9T. El diseño fue realizado con la aplicación GridArt.
---
---
---
---

---
---
---
---

---
---
---
---
---