Hello Oneuppers, Summoners, Buskers, Hashfarmers, Waterbarons and Seed Barons!
This is the official price draw for last weeks giveaway post. And we have a few people who did provide POB and POR (proof of brain, proof of reading)
We had reblogs + correct comments by following accounts: @amaillo @maurye23 @rynow @henruc @jdike @failingforwards @casimirio
I had to exclude a few people since they read the post wrong or not fully and did not do one of the steps.
We have more Splinterlands and Hashkings NFTs to give away then actual participants. Meaning each participant will win a price for sure.
Each participant will win an NFT so lets get right into the draw shall we? Gooood Luck!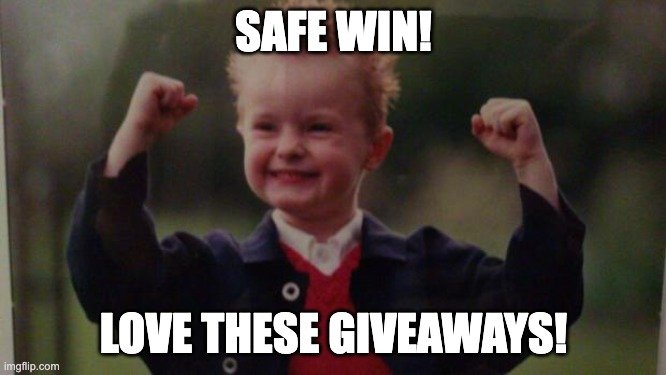 IMPORTANT this means a few prices will stay on the wheel for next time!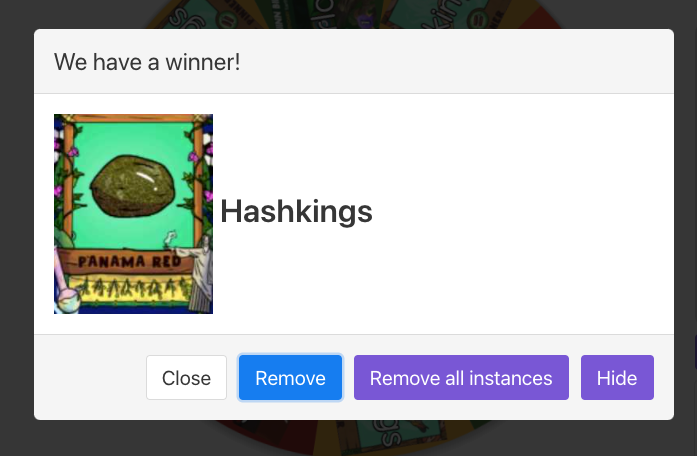 First winner: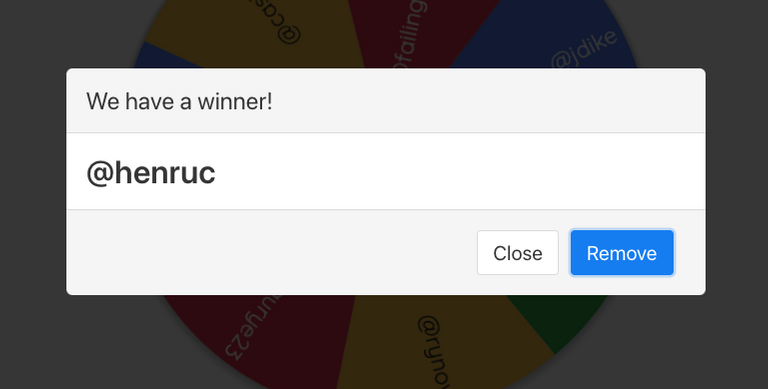 congrats @henruc you win a seed for the hashkings game! Your price will be sent shortly after posting.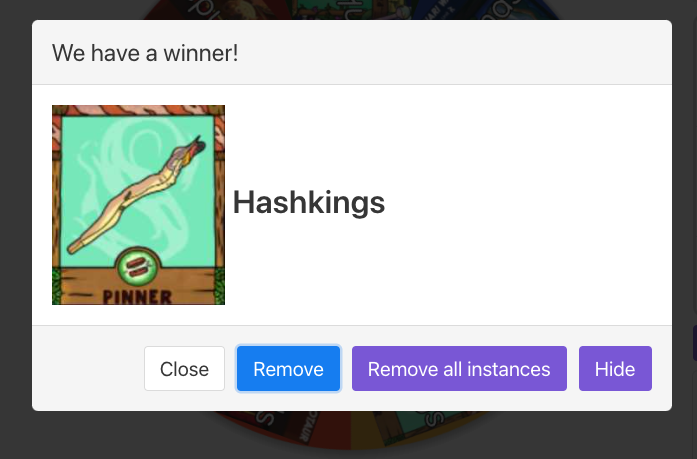 Second winner: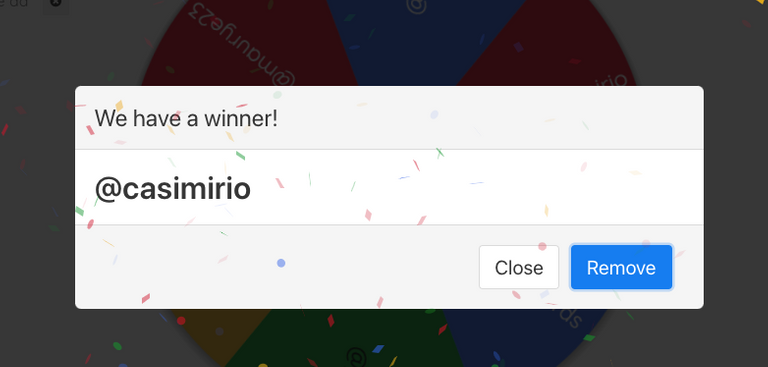 Congrats @casimirio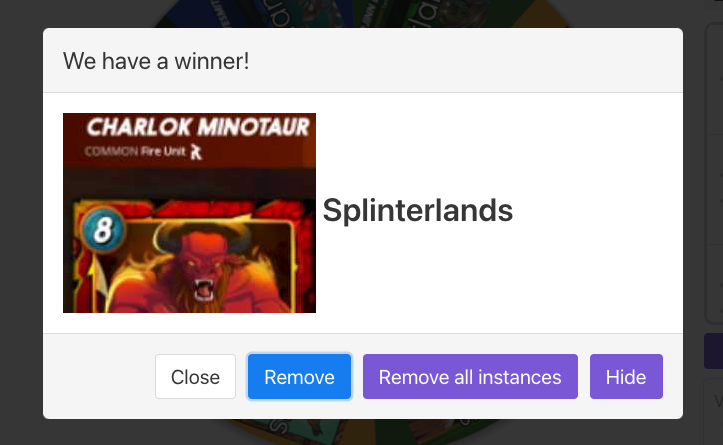 Third winner: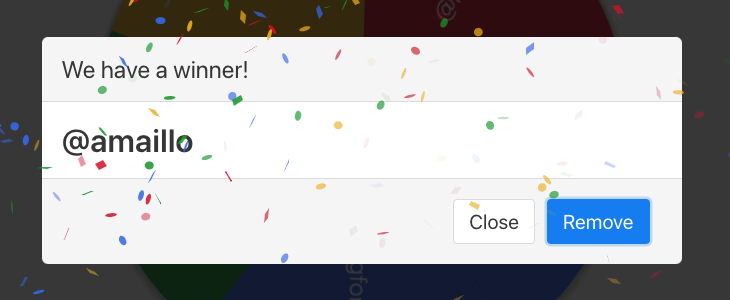 Congrats to @amaillo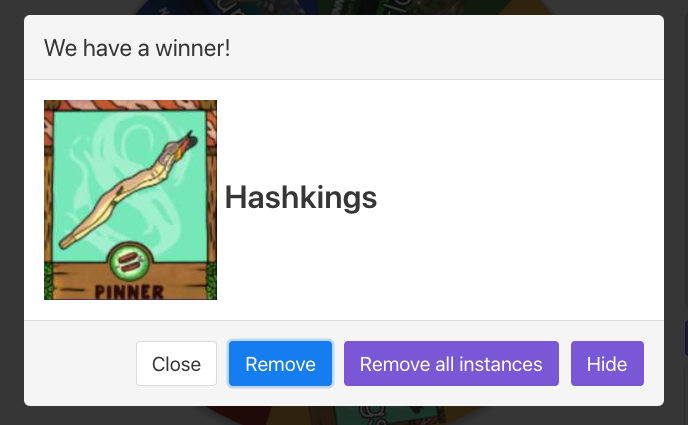 Fourth winner: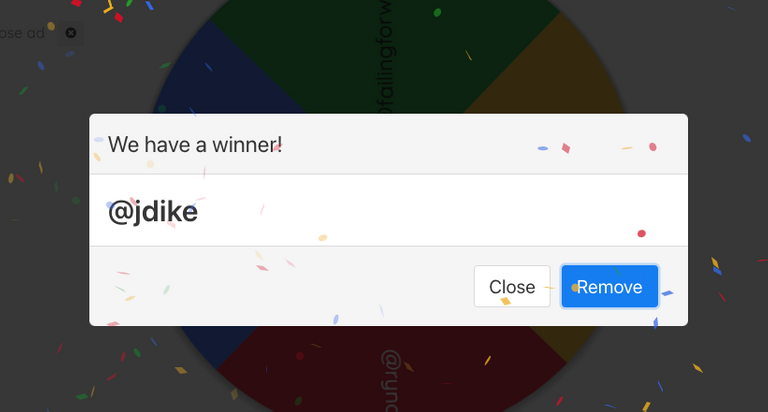 GG @jdike love it when the guild mates win!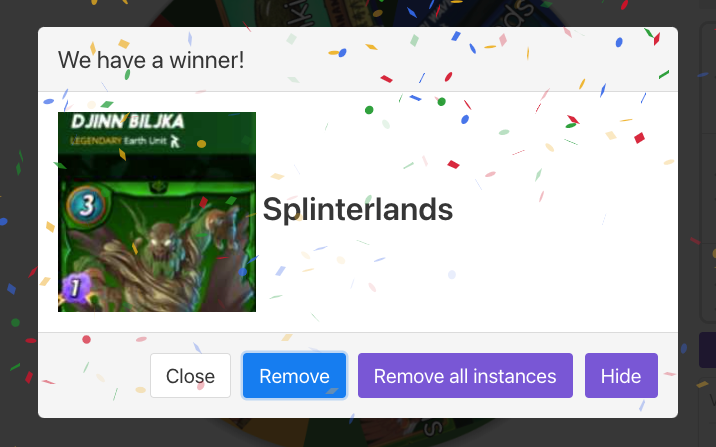 It is our legendary card the Djinn Bjilka from the new Chaos Legion card set.
And the winner is: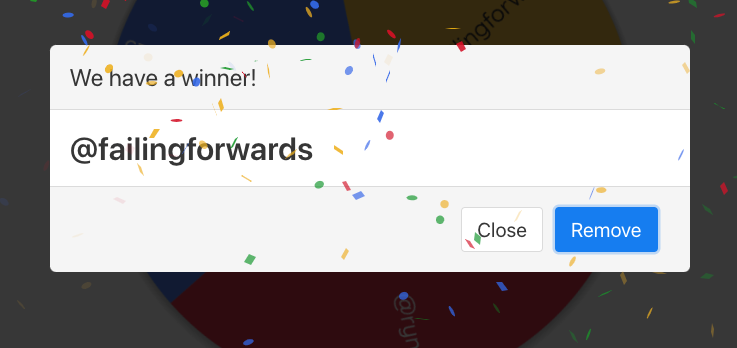 Congrats @failingforwards again a guild homie taking the price!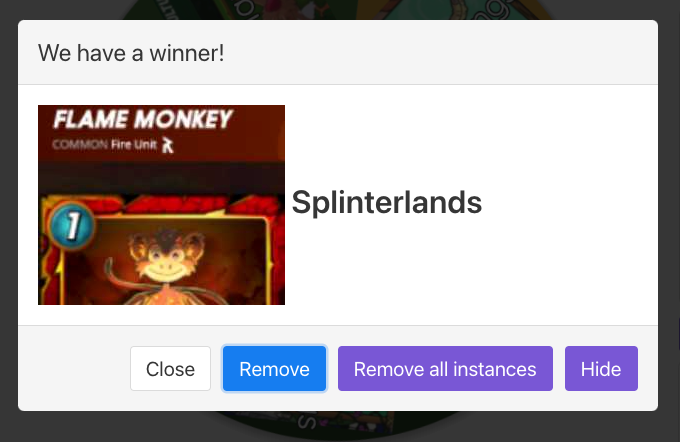 Winner: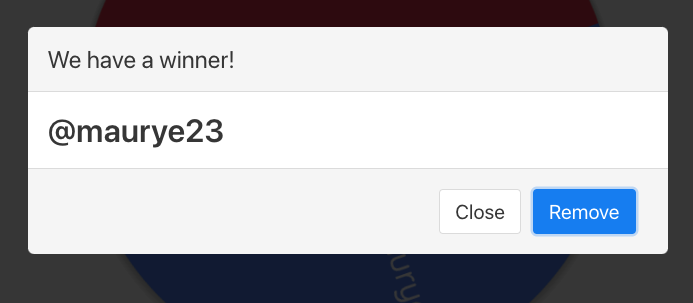 @maurye23 enjoy your Flame Monkey!
7th spin
This leaves us with only one more participant in the run and that is: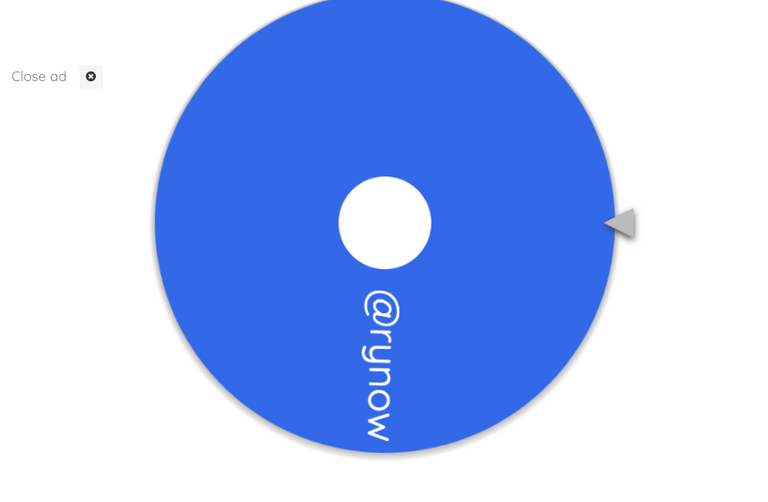 Congrats @rynow and lets have a spin for your price: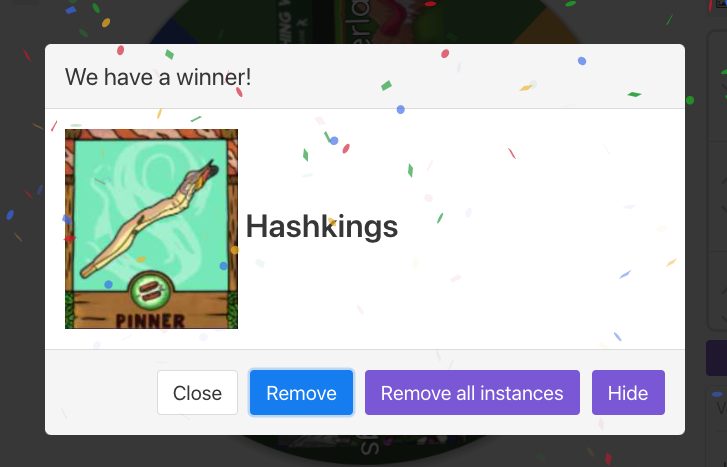 Congrats to all the winners and as I already mentioned, your prices are on their way shortly after publishing this post.
This leaves our wheel with the following prices: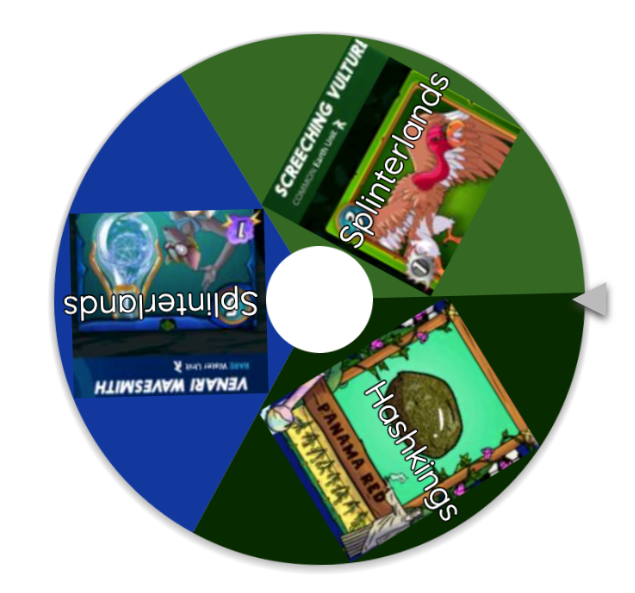 NEW GIVEAWAY STARTS NOW:
For the next giveaway I want you to proof of brain even more!
Write a comment on this post, and promote someones blogpost. (NOT YOUR OWN)
Use the tag #playtoearn
You can tag the author of the post and you have to provide a LINK to the post you are promoting!
write a short sentence why you feel it is important to share that post. Do not share your own post since this is about the community!
drop your IGN
Reblog this post (I know, some do not like this, but you are totally free to not participate in this giveaway)
Do all of this! Not only one thing! If you miss any of these things you will not be on the wheel and the wheel is juicy!
Example:
Hi I really like this giveaway and I want to promote this POST by @jdike because I think it is important that everyone in the #playtoearn world of splinterlands knows about the benefits of buying gladiator cards. My IGN is @solymi
What Can I win?
The above wheel will be stuffed with new prices and this time we have a Chaos Legion Pack on it as well!
New NFTs:
1x Chaos Legion Pack
2x Venari Wavesmiths (in total 3 with the one remaining on the wheel)
1x Insidious Warlock an Epic Splinterlands Card
1x Acid Shooter an Epic Splinterlands Card
1x Lava Launcher an Epic Splinterlands Card
1x Naga Assassin
1x Venari Seedsmith
1x new Hashkings Seed
2x Hashkings Pinner
New fungible tokens:
100 BUDS
100 DEC
1000 HKWATER
In total we have 16 prices on the wheel so lets get this thing empty for the next time!
Look how juicy it looks mmmm yummie!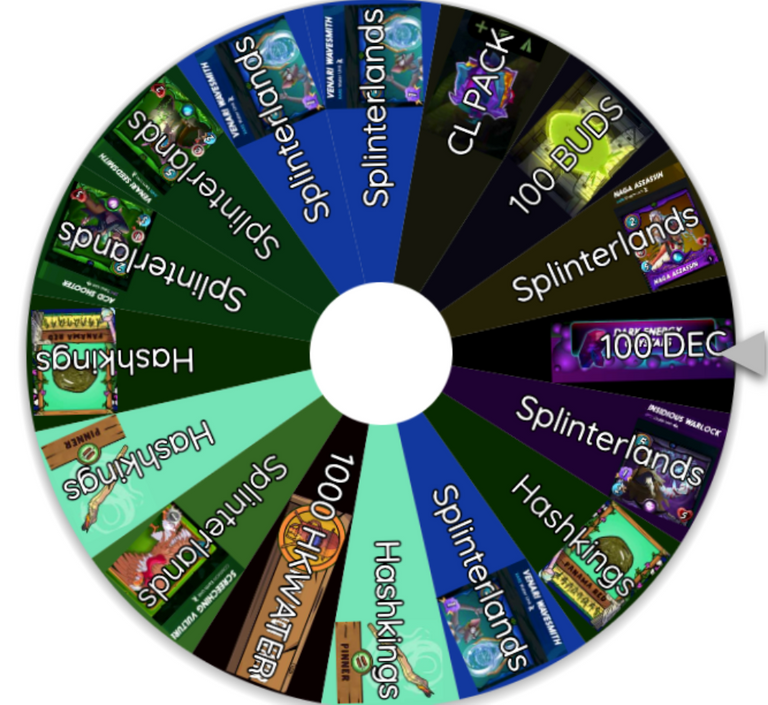 I wish everyone good luck and we will see each other soon live and on stream! Winners will be announced after this post has been paid out!
Until then:
Cheers!
---
If you are not playing Splinterlands yet you should give it a try! Sign up with my LINK and drop me your username! I will send you a free card!
Did you know you can earn crypto by reading sending and validating emails? All you need is a hive account to get started with LISTNERDS today!