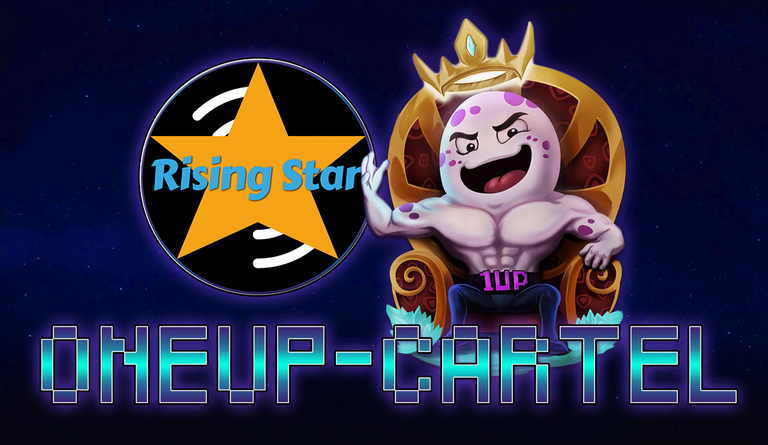 I am the Account Manager for the Rising Star Game Account of the Oneup-Cartel, so this post is about my weekly progress on playing the game! The Oneup-Cartel is a very active gaming community on the Hive blockchain. 😄

Rising Star Game
Hey everyone! 😊
How are you doing?
I am doing good! Still on trial work for a new job, and it´s great so far! It´s really exhausting and not easy, I have to learn alot new stuff, but it´s so much fun and exactly what I wanted to do for so long! 😄
Well guys, this is my fifth report about playing the Rising Star account for the Oneup-Cartel.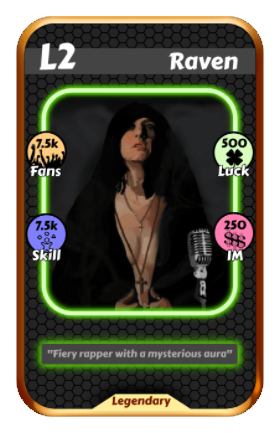 Rising Star is a P2E game on the Hive blockchain where you start as a lowly busker and work your way up to stardom. You can either invest money in to to speed up your progress - by buying cardpacks or cards from the ingame market - or also start playing without any investing any money. That´s what I really like about the game, that everyone has a chance to play and can make great progress. Not only the people who can invest money in it.
This game might not seem to be complicated at first glance, but it has alot of tactical elements to it, which - I can see that in the community - most people don´t really have a clue about. But to maximize your earnings (and I think the ROI of the game is really good), you need to understand and play these tactics.

This week I want to talk about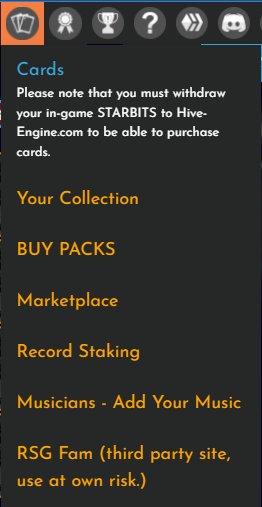 RECORD STAKING
Record staking is a function to earn some passive income.
Hover over the "Cards" tab and click on Record Staking.
So how does that work?
Musicians can mint their songs as NFTs in the game and sell them. Everybody else can now stake Starbits on these records to earn some passive income. When you mint a song, there will be 25 copies of it.
When a song comes out as NFT on the Rising Star website, there is a Pool of 100,000 Starbits attached to it.
If the artist now sells one of these records, a part of the pool will be divided among all people who staked on the song. This will be done at each sale, until no more copies are left and the attached pool drops to 0 Starbits.
So the more you stake on one song, the higher your reward will be if a song NFT gets sold. I really like the system. That is kind of a unique staking reward system as far as I know.
Of course that also means, you should not stake on a record which has 0 copies left to sell. 😄
If you want to unstake your Starbits again, it takes only 3 days until you have it back in your wallet, so that´s also great!

So like you see, it´s only a small earning if you only stake a few thousand starbits on it, but instead of not using the starbits, I just decided to stake them. 3 days to unstake is not long at all, so I can get them out anytime I want.
This is only a a very small function in the game, but I thought I let you know about it!
Take a look at all the records the musicians have in the game, and support them. I think there will be a feature in the game later on, which somehow use the records you have. So I guess it will have more features other then beeing able to listen to the song.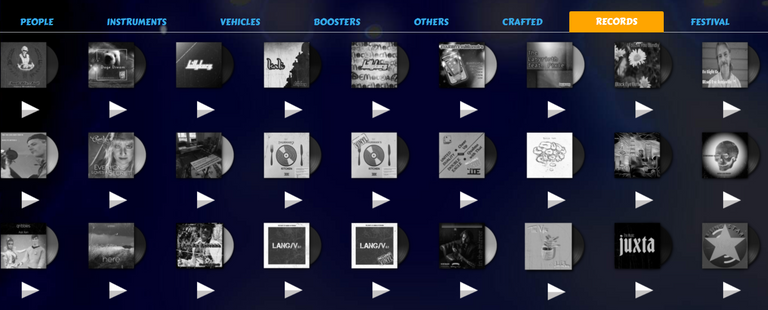 ---
Coming back to the cartels account:
Fifth week of playing the account
Level reached: 29
Leaderboard Ranking: 1081
Highest Mission: Stage 2, Mission 2 (Record A Demo)

---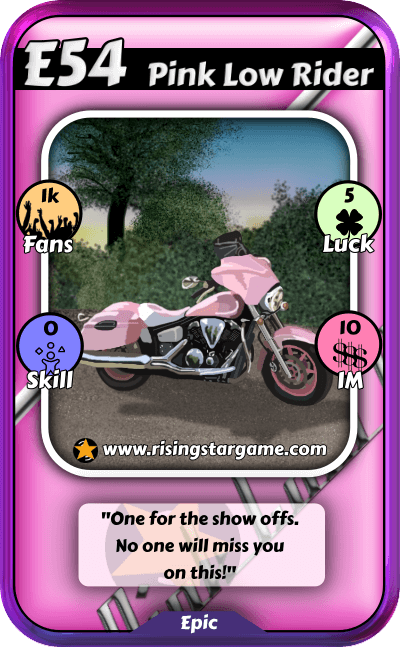 I opened a 12-pack today and got an epic!
It gave me a big Fan boost now, so I need to make more music lessons to get my ego to 0% again. 😄
I bought some more Starbits and staked them in the PIZZA:STARBITS swap pool to hopefully have 1 Million Starbits soon... But well, I have another 21 levels to make before I can get the millionairs cards anyways.
My tactics is just to go on like this. I think I am on a pretty good track, although leveling up without a boost is sloooow. As soon as I have the millionairs card, I will invest in new packs everything I earn with the millionairs mission.
---
So guys, I hope my post aroused some kind of interest in Rising Star and I hope to see you in the Rising Star Discord.
If you don´t know about the Oneup-Cartel yet, you should also join our Discord and hang out with us! We will be very happy to have you there!
Hope to see you soon guys and have a great day! 😊💜
Best regards,
Raven 🐦

What Is The Oneup Cartel?
| Meta Gaming Guild | Meta Curation | Meta Dividend Token |
| --- | --- | --- |
| Splinterlands, Hashkings, dCity, dCrops, Rising Star, Farming Tales, Crypto Raiders, Gods Unchained, Skyweaver, Ehon, PsyberX, Ragnarok, ChiFiBots - and this is just the beginning. | With @curation-cartel we control over a dozen different curation accounts for HIVE tribes, including the popular @monster-curator and @oneup-curator, with total delegations worth over $100,000 USD. | Our token is the CARTEL and by selling it we generate funds to invest into games and HIVE tribes, as well as dividend tokens, to eventually pay dividends to CARTEL token holders. |