---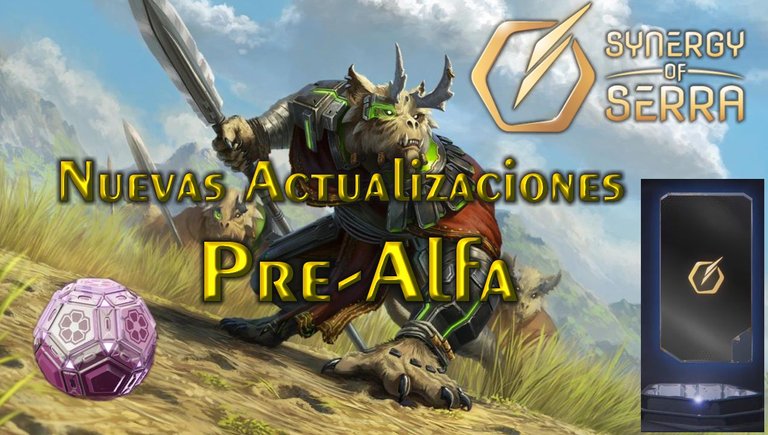 Saludos comunidad, como vieron en el titulo voy a hablar un poco de las nuevas actualizaciones que se vienen en el juego de Synergy of Serra, este juego que ya tiene bastante tiempo en desarrollo creo que ya lleva 4 años en desarrollo yo particularmente entre hace 2 años y Wow la verdad es que el tiempo de espera ha sido bastante largo, pensé que ya casi era un scan este juego y bueno muchos pensaban lo mismo creo pero bueno luego de tanto tiempo esperando les vengo a traer buenas noticias porque ya sacaron su Pre-Alfa y en este video podrás notar Cómo se hace para poder participar en esta Pre-Alfa que ya están abiertas así que mucha suerte a todos.
Greetings community, as you saw in the title I am going to talk a little about the new updates that are coming in the Synergy of Serra game, this game has been in development for quite some time, I think it has been in development for 4 years, particularly between 2 years ago years and Wow the truth is that the waiting time has been quite long, I thought that this game was almost a scan and well many felt the same I guess but well after waiting so long I come to bring you good news because they already released their Pre -Alpha and in this video, you will be able to see how it is done to be able to participate in this Pre-Alpha that are already open so good luck to all.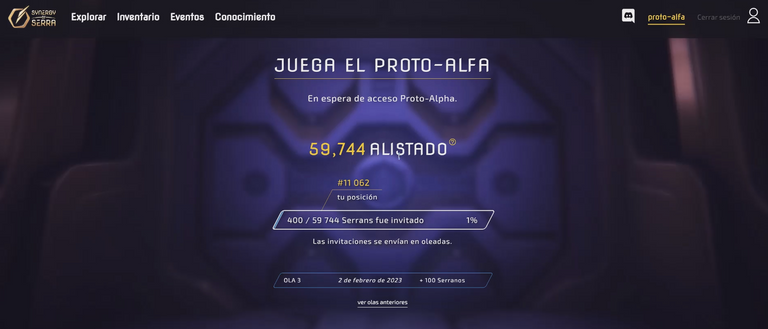 En el video quise aprovechar para abrir algunos cofres que tenía sin abrir actualmente se pueden abrir solamente los cofres morados, los cofres básicos que son los amarillos No los he podido abrir aún los tengo en Stake y como ustedes saben, este es un juego NFT de cartas coleccionables qué tiene muy buenas expectativas, esperemos sea bastante bueno al parecer iba a superar todos los NFT que hemos visto hasta el momento, vamos a ver si pueden cumplir con las expectativas. En cuanto tenga abierta el acceso a la Pre-Alfa les estaré trayendo mejor contenido ya directamente del juego y esperemos que pronto habrá completamente al público para ver si es verdad que va a ser unos de los mejores NFT de la historia así que nos vemos gracias por ver mi Post.
In the video I wanted to take the opportunity to open some chests that I had not opened at the moment, only the purple chests can be opened, the basic bins are the yellow ones I have not been able to open them yet I have them in Stake and as you know, this is an NFT game of collectible cards that have excellent expectations, let's hope it's pretty good, apparently it was going to exceed all the NFTs we've seen so far, let's see if they can meet expectations. As soon as I have access to the Pre-Alpha open, I will be bringing you better content directly from the game and we hope that soon there will be an entire audience to see if it is true that it will be one of the best NFTs in history so see you thanks for seeing my post.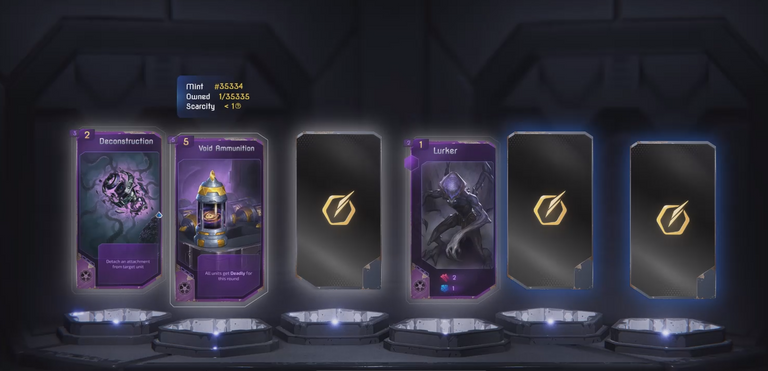 Las imágenes son de su página oficial editadas con Corel Photo Paint
The images are from their official page and edited with Corel Photo Paint
Advertising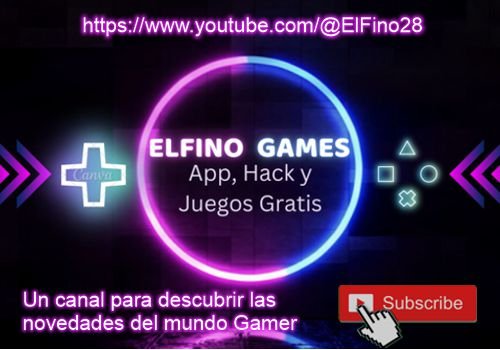 My social networks
Hive: @elfino28
https://twitter.com/ElFinoNFT
https://www.instagram.com/ElFinoNFT
https://www.youtube.com/@ElFino28


---
▶️ 3Speak