After a classic display against Villarreal FC in the first leg of the UEFA Champions League semi-final at Anfield, the club has given fans across the globe another piece of news to be happy about. If you haven't heard yet, Jurgen Klopp has signed a contract extension deal with the club. His previous contract which would have expired in 2024 has been extended by two years. This means we will still see the 'Normal One' on the sidelines till 2026. Who knows, it might be extended again. No one lets a good thing go so easily.
---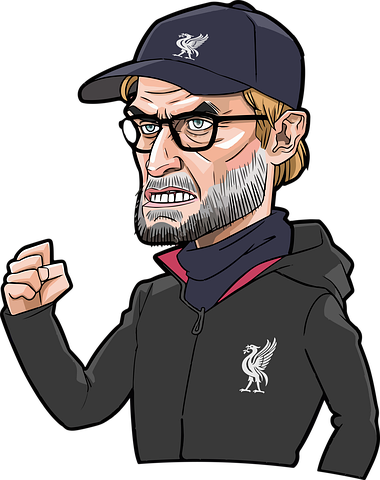 source
---
Interestingly, Jurgen Klopp didn't only have his contract extended rather all his coaching crew got an extension too and the boss is delighted about that. Reports also have it that he's told the board to make Salah and Mane's issue be sorted out. Aside from the fact that he loves Liverpool, he noted that another reason that made him extend his deal was his wife. According to him, his wife loves Liverpool and would not want to leave the environment so soon.
---
On another note, I must say that the FSG is very smart to have made this happen. The German has delivered beyond expectation and deserves to be kept for as long as he wants to stay. Yes, we all knew Liverpool but we never saw this Liverpool until the arrival of Jurgen Klopp. The fact that he is very tactical and knows how to use and relate with every player is something very remarkable and rare because we don't see this happening with so many coaches.
Also, his ability to convert academy boys to become world-class players is laudable. Looking at the likes of Trent-alexander Arnold, Joe Gomez, Neco Williams, Harvey Elliot, Curtis Jones, Rhys William, etc, the team's future is secured. All of these players he groomed from LFC's academy. Another spectacular thing to note is the German's ability to spot and sign perfect fits for the club and sometimes, with moderate sums. By this, I'm referring to Roberto Firmino, Konate, Luiz Diaz, Diogo Jota, etc. Unlike clubs that spend a huge amount to sign players only for them to become flops.
---
The case of coaches having lissues with the players has never been seen or heard of under the reign of the German. We see how he encourages every player and always tries to bring out the best in them. More so, he's very strategic and passionate about the success of the team.
---
In a short while and with not many extravagant signings, he has been able to transform Liverpool to become one of the strongest sides in the world of football both at the domestic and international levels.
Ever since Jurgen Norbert Klopp joined and took the manager role at Liverpool, the club has recorded outstanding and numerous accomplishments that will forever be remembered and treasured by the club and fans. The most notable being the 2019 English Premier League trophy. Liverpool stayed for 30 years without lifting this trophy but the narratives changed in the reign of Jurgen Klopp. What a great coach!
---
Not to mention other trophies he's won like the UEFA Champions League, Super Cup, Club World Cup, Community Shield, and Carobao Cup. These are really great achievements for the club. You'd agree with me that Liverpool is currently in its best and most exciting season as they continue to keep the quadruple dream alive. Should it happen then they deserve excessive accolades.
---
It might interest you to know that the Reds have already lifted the Carabao Cup this season and they have progressed to the FA Cup final. In the EPL, they still have a chance while it is 50% guaranteed that they'll progress to the UEFA Champions League final. What a great time to be a Liverpool fan!!