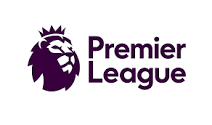 Heute Abend ein wichtiges Spiel um die Entscheidung in der Premier League.
Tonight an important game that can decide the Premier League.

vs.

Die Wölfe spielen zu hause gegen ManCity. ManCity meiner Meinung nach klarer Favorit,aber die Wölfe kämpfen noch um die Teilnahme am Europapokal in der nächsten Saison. Ich tippe eine Überraschung und sage 2:1 Heimsieg.
Wolves are playing Man City at home. In my opinion, Man City are clear favourites, but Wolves are still fighting to take part in the European Cup next season. I bet a surprise and say 2:1 home win.
Funny match @all
Best regards & Glück auf
sportfrei