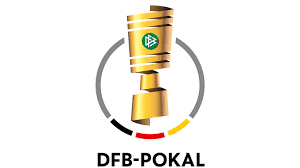 Morgen beginnt die 1. Hauptrunde im DFB-Pokal.
The first main round of the DFB Cup begins tomorrow.

vs.

Dresden spielt zu hause gegen Stuttgart. Dresden hat schon viele Überraschungen geschafft bei Heimspielen im DFB-Pokal, aber nach der Niederlage gegen 1860 im Punktspiel,sehe ich Stuttgart als klaren Favorit.Ich tippe 1:3.
Dresden plays at home against Stuttgart. Dresden has already managed many surprises in home games in the DFB Cup, but after the defeat against 1860 in the league game, I see Stuttgart as the clear favorite. I guess 1:3.
Funny match @all
Best regards & Glück auf
sportfrei