Growing up, I was always fascinated by the sport of wrestling. I loved watching the matches on television and practicing different moves with my two brothers.
Then something happened: Former WCW Superstar Alex Wright (also known as Berlyn) left the WCW because Vince McMahon from the WWE bought the content of the WCW. Also, a lot of former Wrestlers of the WCW went to the WWE. The Problem for Alex was, he had a contract with Time Warner and not a contract with WCW. So he got an offer from WWE, but it was less money than he got from WCW. He also had a Burn-Out at this time, and he decided to go back to Germany.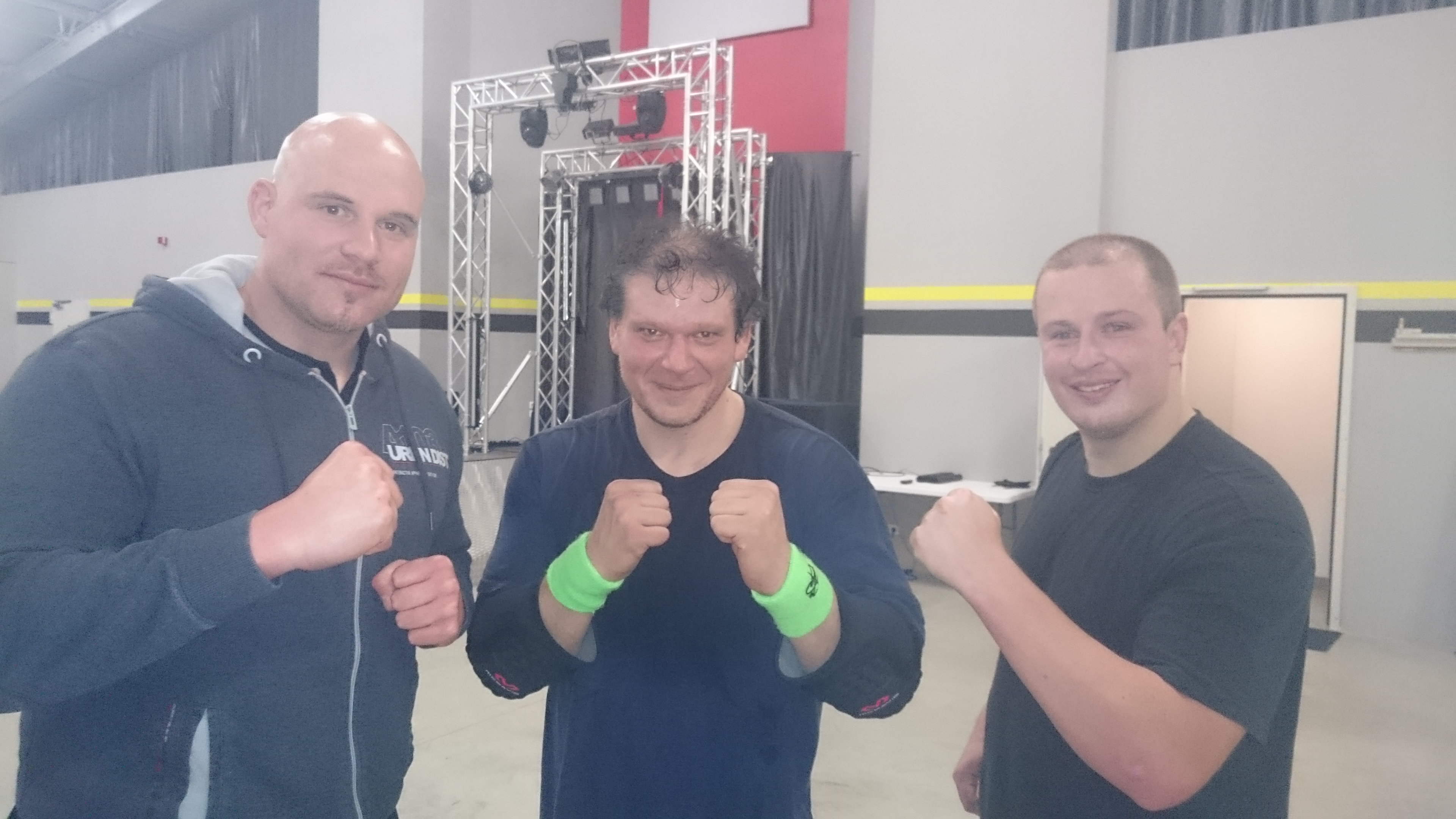 (Left Alex Wright, I am in the middle)
He opened his own wrestling school called "The Wright Stuff- Pro Wrestling School." And he also opened his own Wrestling League "New European Championship Wrestling".
In 2013 I heard that he was back in Germany with his wrestling school. This wrestling school is the nearest to my hometown (I drove 1 ½ hours each time).
To make a long story short, I started with my first training in the Summer of 2014. And it was one of the coolest things I ever did.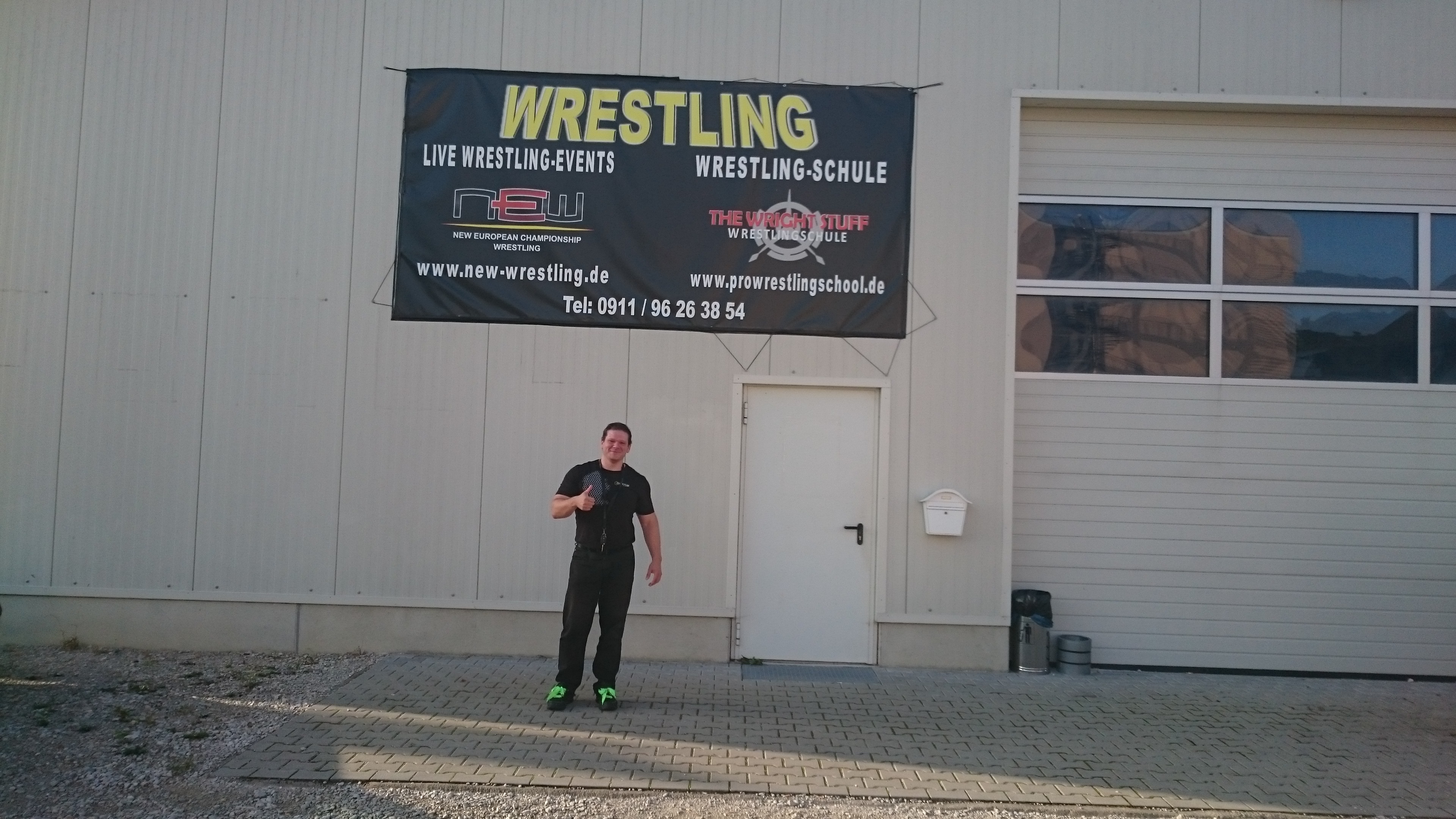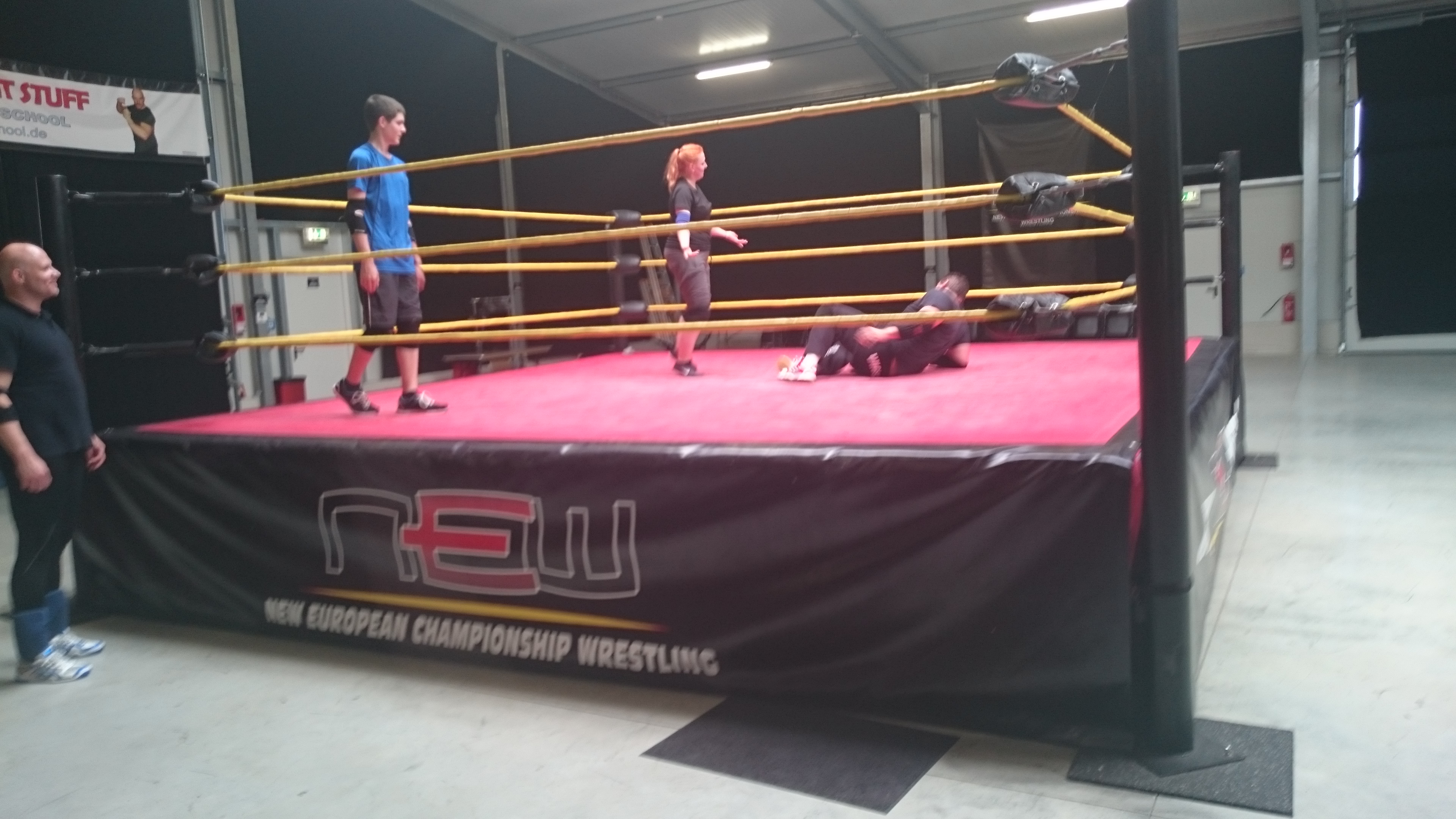 It was clear, that I loose against women...:-)
If you have a fight in the ring, everything else is deleted. No worries, no thoughts, a clear mind, and inner peace in that moment. Which I miss the most.
I trained week after week and also had training with WWE Superstar Cesaro.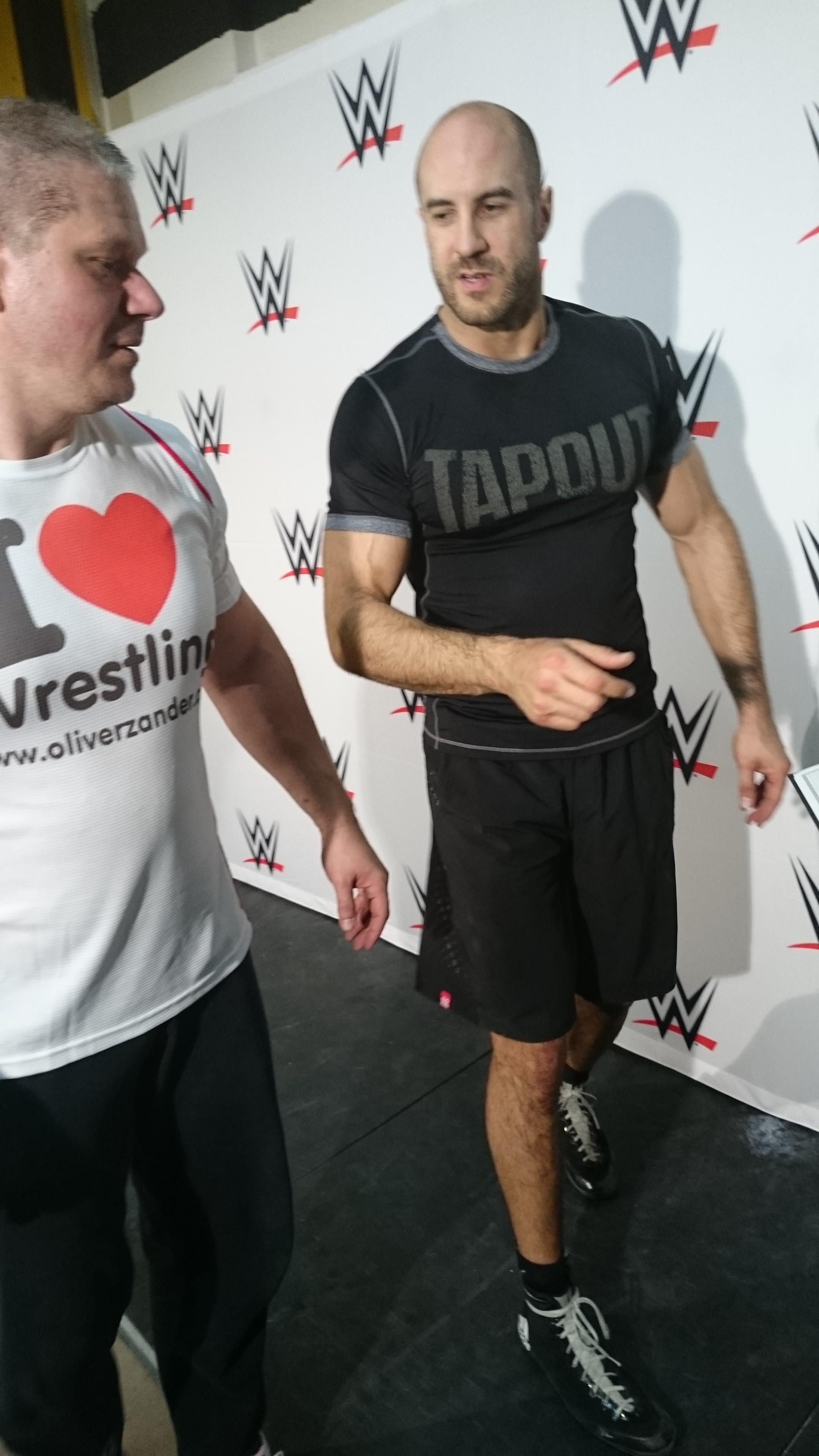 Then, Alex decided that I should have a tryout in front of all members of the NEW European Championship Wrestling. (also Camera Team) At this time, I also got the ring name Silverback…
Before the Tryout, I fell on my shoulder and had a joint rupture. A piece of bone was also removed. 6 months and 2 operations later I also became workless because of my lack of working hours.
It was very tough at that time. So in the end, I decided to go not back to the ring. Alex didn't like that at all, he had big plans for me, he said.
In the end, you have to make a decision, sometimes you have to do other things to find peace in life, you just have to search for it and find it. I don´t regret my decision, but I remember a very cool time. I have no bad feelings about wrestling!
Very Nice: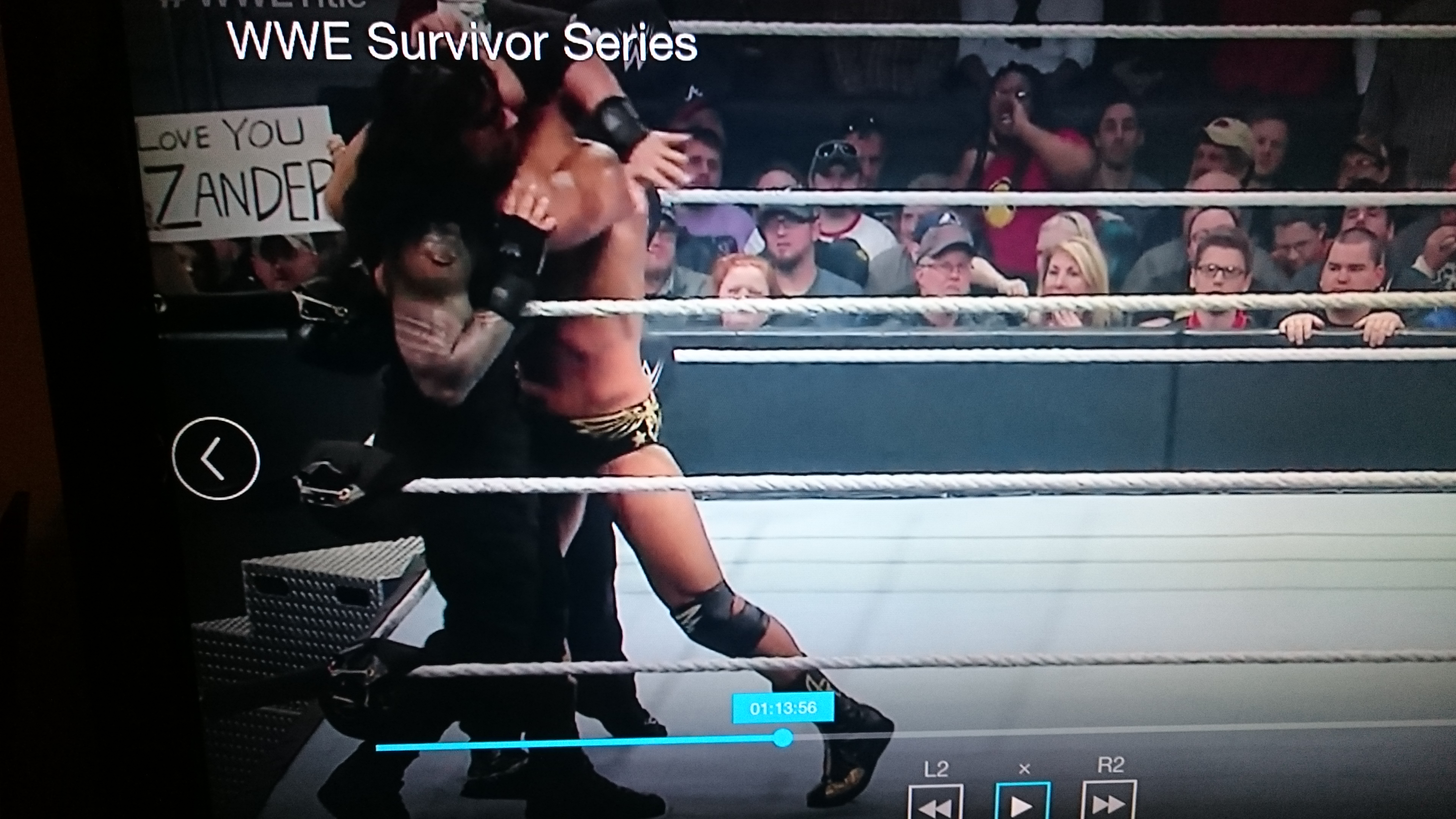 Thank you for reading my little wrestling story!