Here I'd like to share some macro shots with the Fascinating Insects community.
This is a tropical paper wasp that I captured using my phone camera in March. I believe this is Polistes stigma, a species of paper wasp that belongs to the family Vespidae. P. stigma, unlike the yellow jacket (Vespula sp.), prefers to live alone, building small nests on wooden twigs. However, it does occasionally cohabit in small colonies. P. stigma, like other Vespidae species, is an insect pollinator that feeds on floral nectar.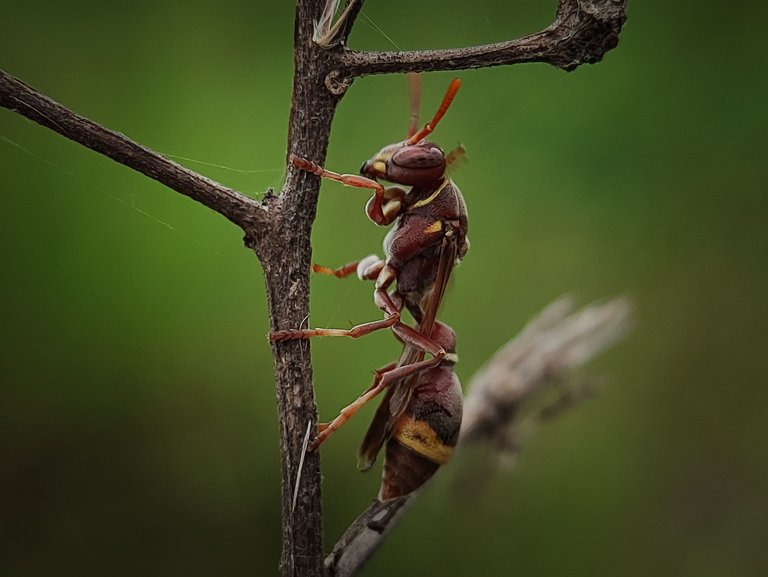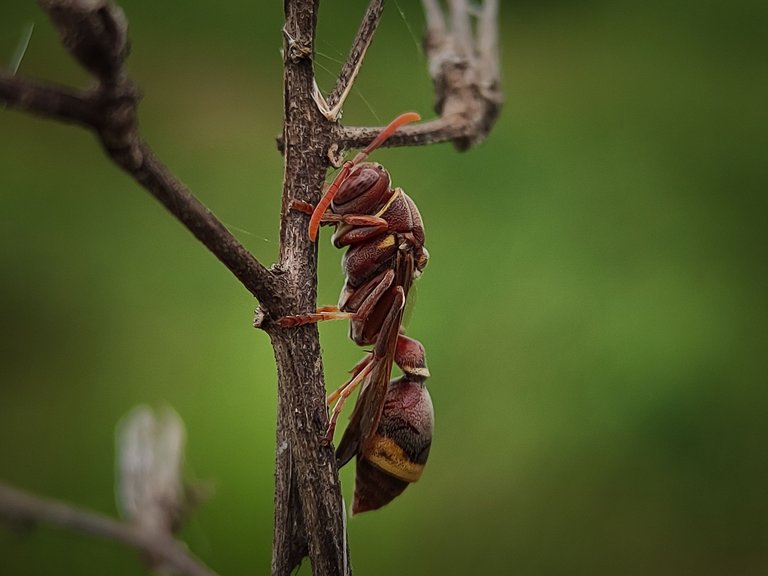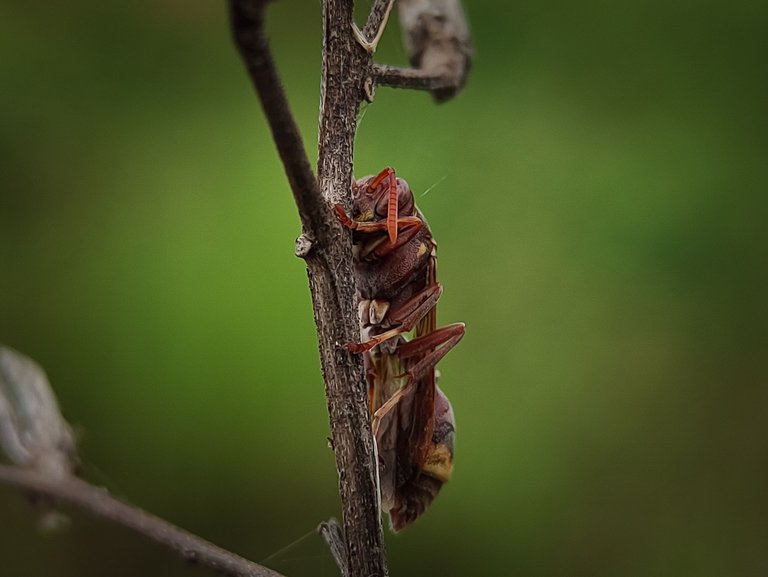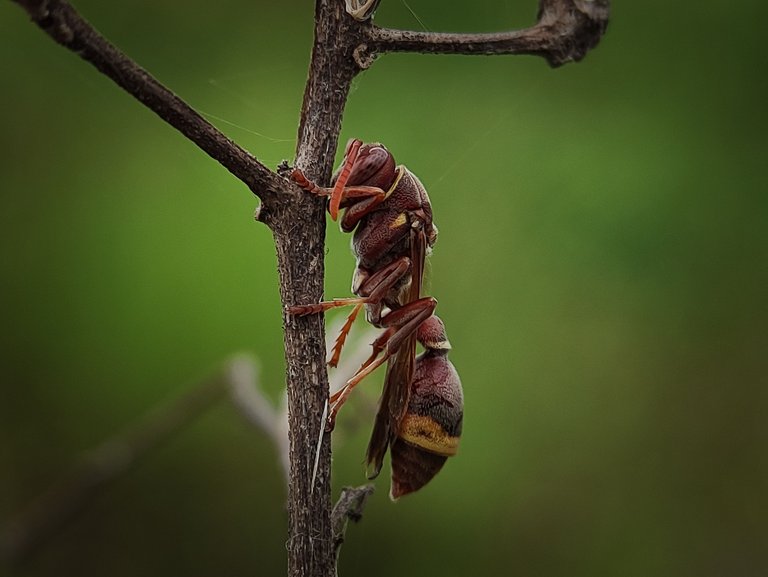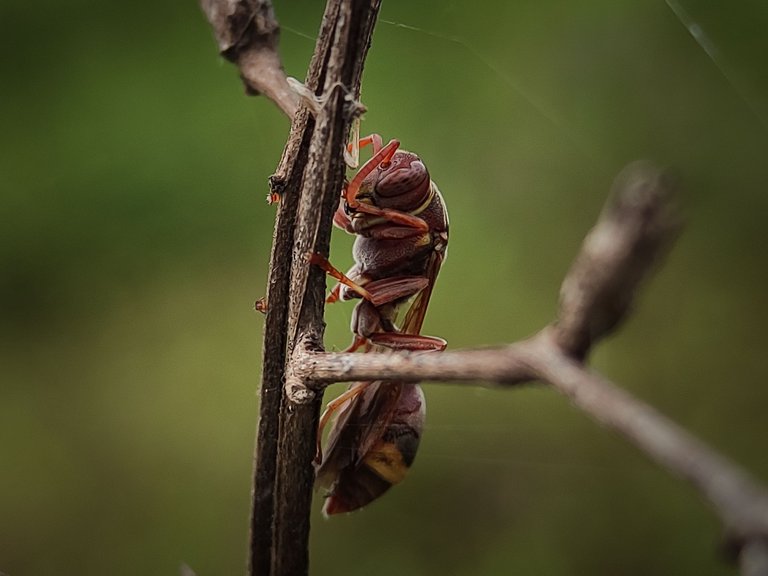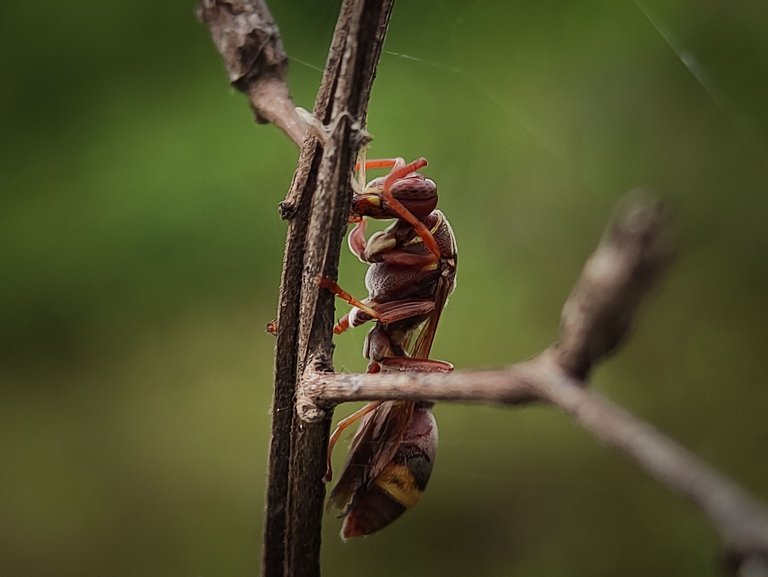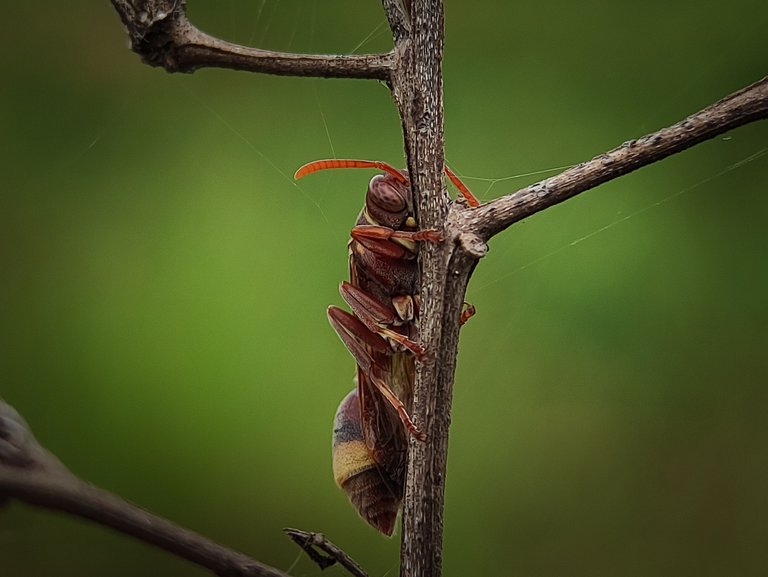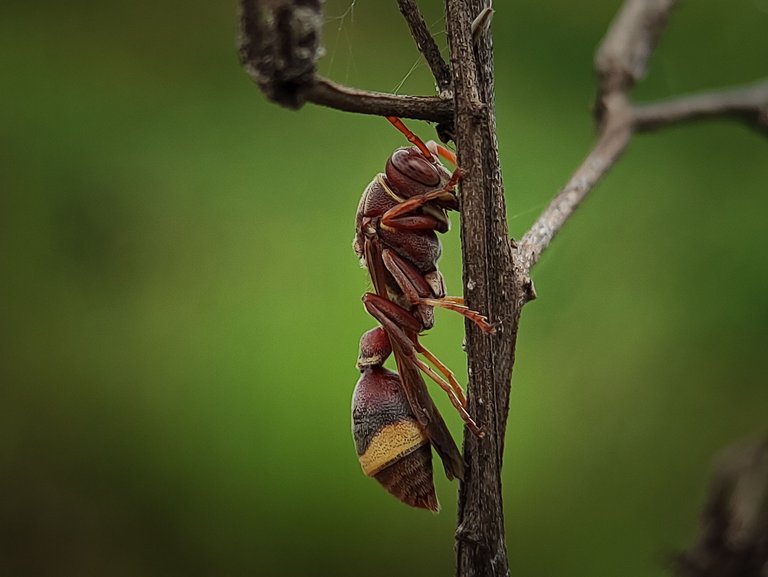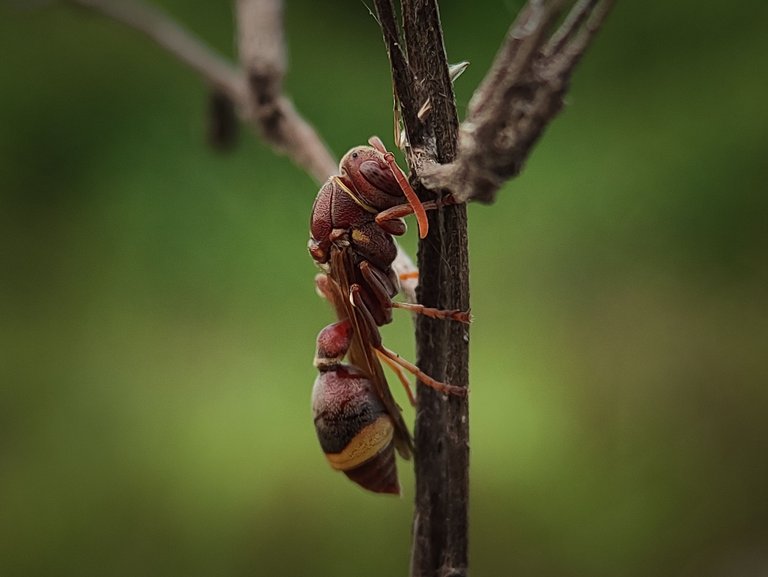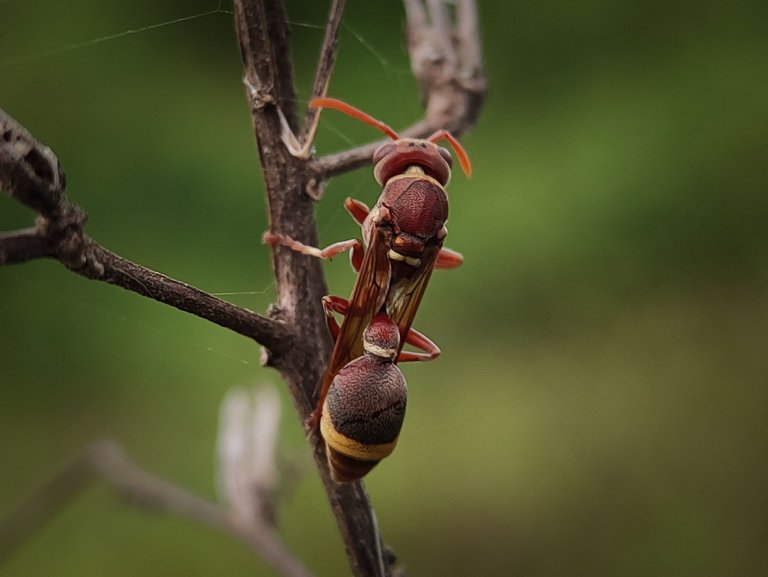 In another location, I found the carcass of a paper wasp. This is incredible, as the carcass is covered in thorns of some sort. But, based on the yeast that was found under its jaws and abdomen, I suspect it was orange pinwheel mushrooms (Marasmius bulliardii). Is this the case for all wasp carcasses? That, I believe, is not all. Perhaps it's just a coincidence.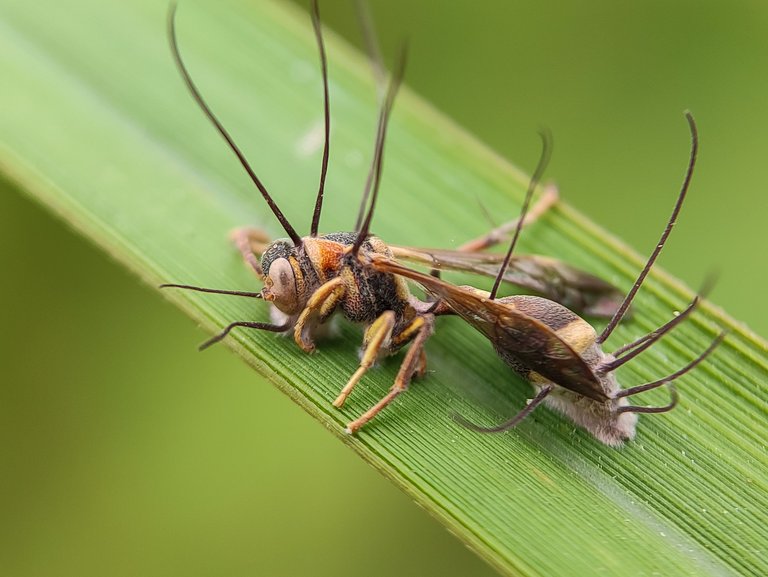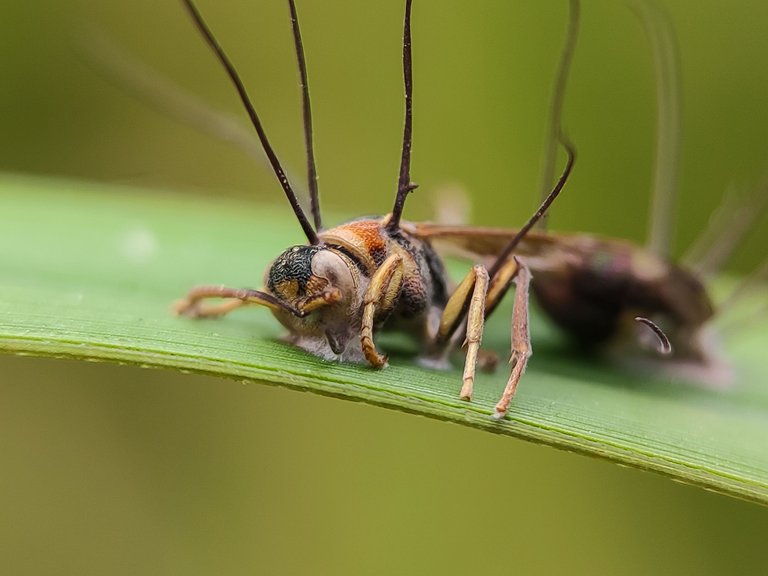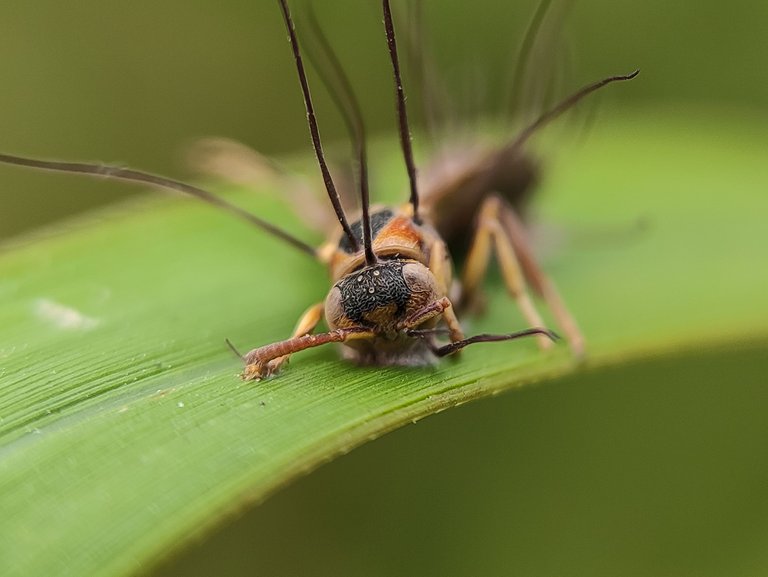 | Camera | Xiaomi Poco X3 NFC Smartphone |
| --- | --- |
| Lens | External macro lens |
| Category | Macro Photography |
| Processed | Mobile Lightroom |
| Location | Lhokseumawe, Sumatra, Indonesia |
| - | - |