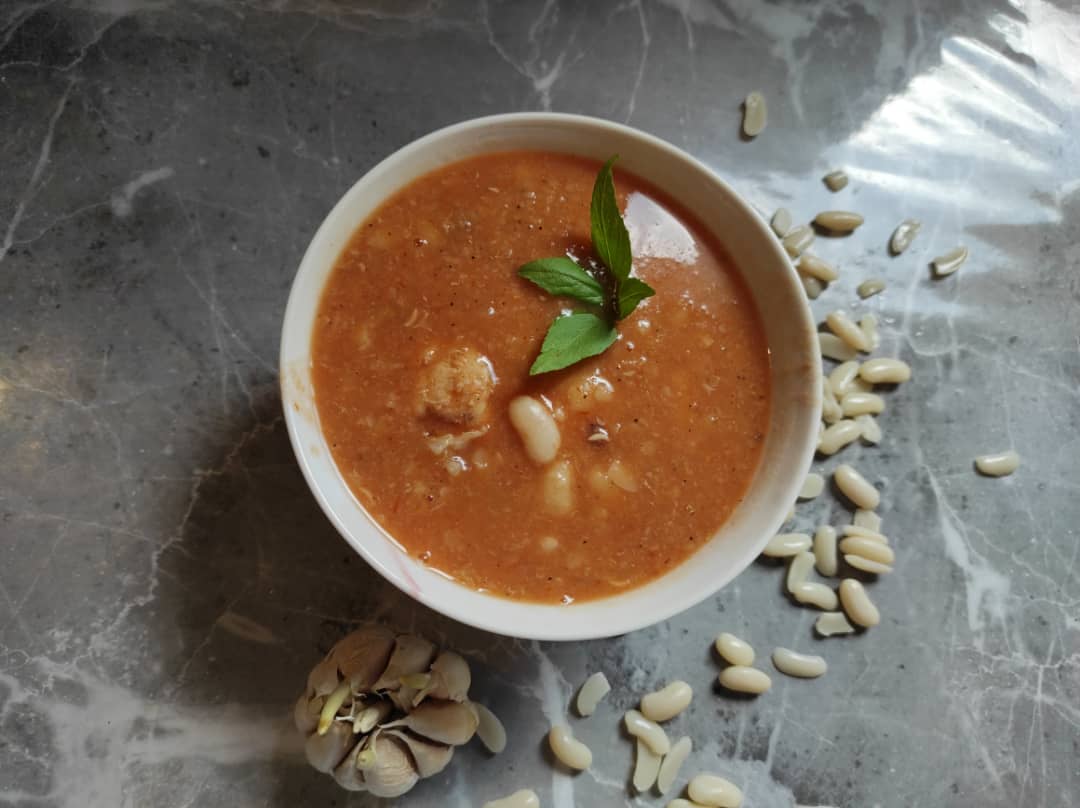 | Español | English |
| --- | --- |
| Feliz día amigos de Hive Food boy quiero mostrarles el paso a paso de una receta que me lleva a mi niñez. Es deliciosa y basta te fácil de preparar mi mamá siempre la preparaba y yo hace algunos días compré caraotas blancas y le dije a mi mamá que quería hacer la sopa de caraotas blancas con pollo y pasta de tomate. Ayer me animé a preparar fue la primera vez que la hice y quedó deliciosa. | Happy day friends of Hive Food boy I want to show you the step by step of a recipe that takes me back to my childhood. It is delicious and it is quite easy to prepare my mom always made it and a few days ago I bought white beans and told my mom that I wanted to make the white bean soup with chicken and tomato paste. Yesterday I decided to prepare it, it was the first time I made it and it was delicious. |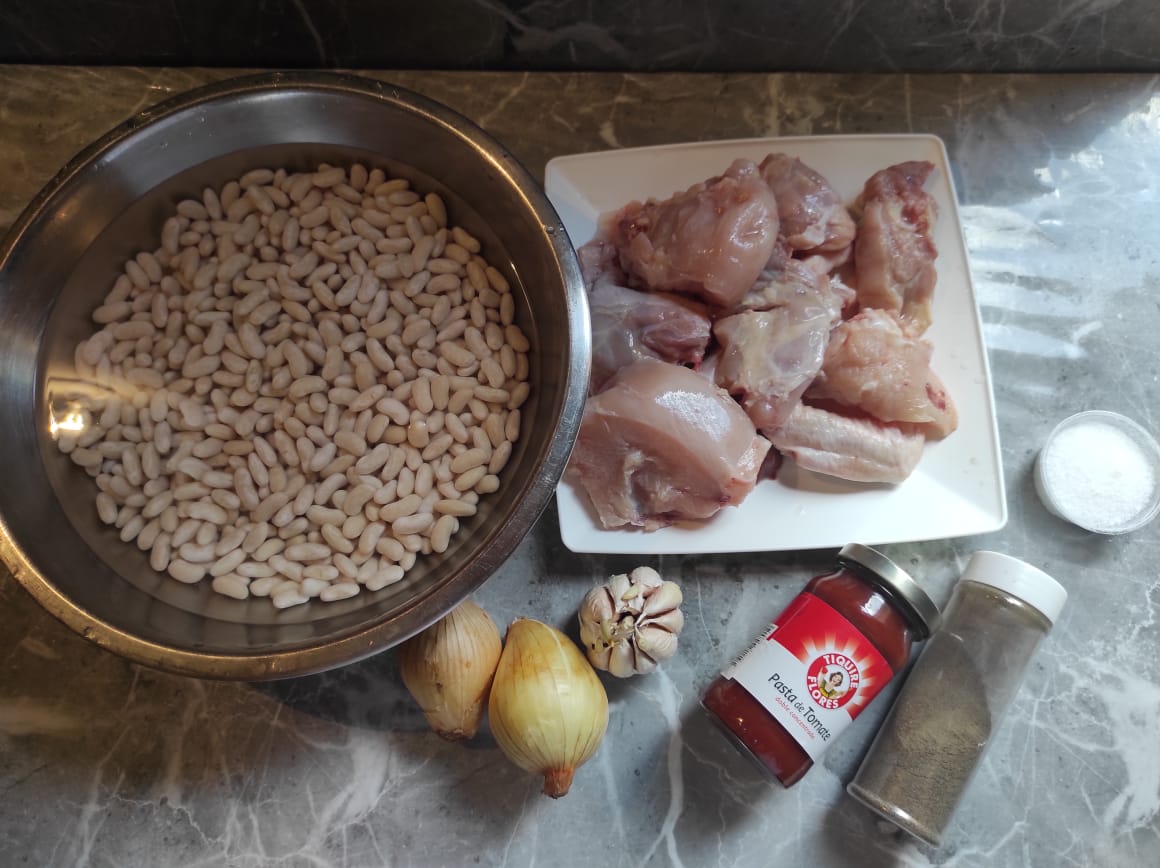 500 gr caraotas blancas.
1/2 pollo.
2 cebollas.
5 dientes de ajo.
3 hojas de laurel.
pasta de tomate concentrada.
sal.
pimienta.
500 gr white beans.
1/2 chicken.
2 onions.
5 cloves of garlic.
3 bay leaves.
concentrated tomato paste.
salt.
pepper.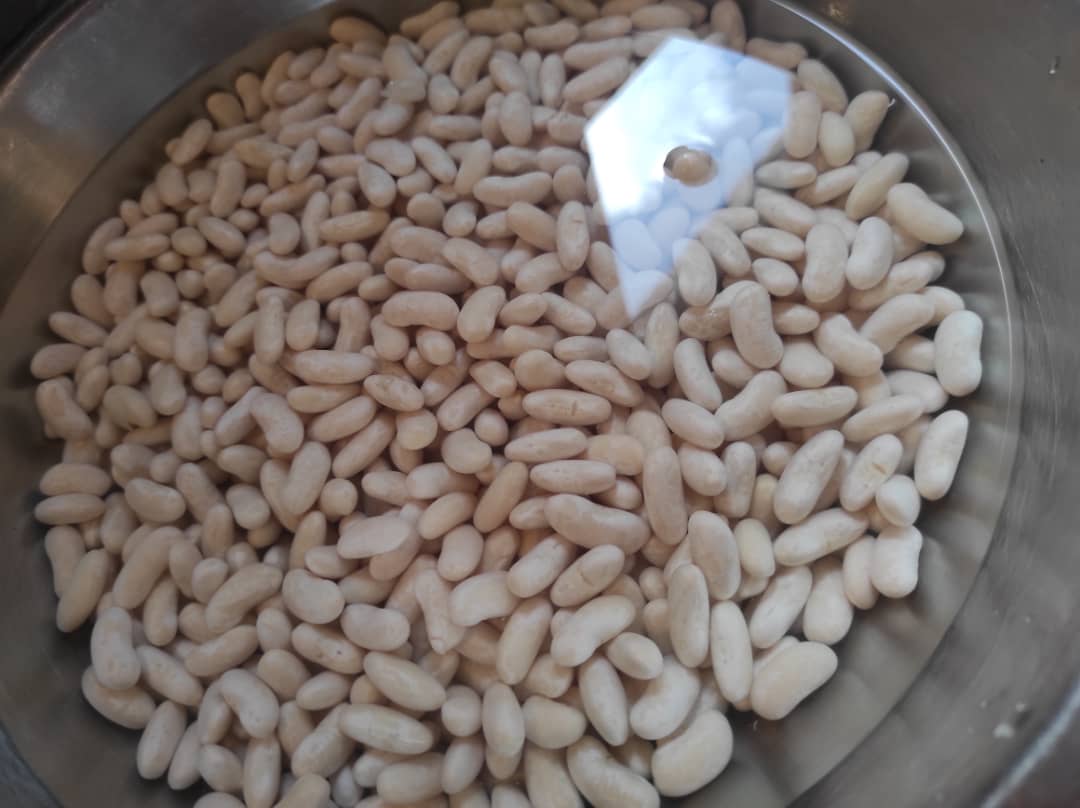 | Español | English |
| --- | --- |
| Lo primero que hicimos para hacer está receta es colocar las caraotas blancas la noche anterior en agua, esto ayudará a que se hidraten y sean más fáciles de cocinar. Luego de hidratarlas, las vamos a cocinar como por 10 minutos y esto ayudará a que le quitemos una película que estás tienen por aquí les mostraré lo que le quitamos a las caraotas, eso ayuda a que las caraotas de cocinen mucho más rápido. | The first thing we did to make this recipe is to place the white beans in water the night before, this will help them hydrate and make them easier to cook. After hydrating them, we are going to cook them for about 10 minutes and this will help us remove a film that you have around here. I will show you what we remove from the beans, that helps the beans cook much faster. |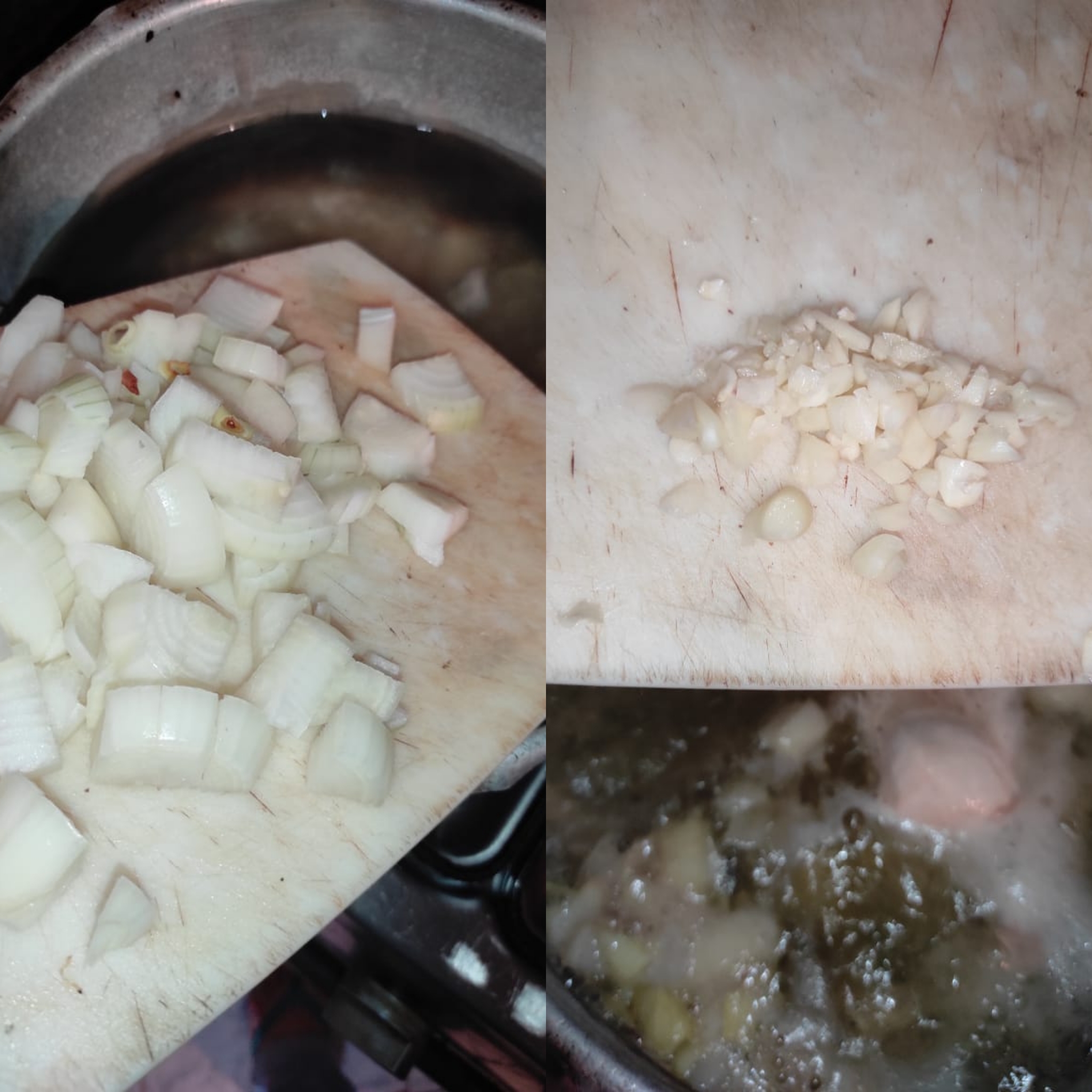 | Español | English |
| --- | --- |
| En una olla vamos a colocar agua y vamos a cortar las cebollas en cubos y la agregamos a esta olla y lo mismo haremos con el ajo. Esta receta no necesita tantos ingredientes y queda realmente deliciosa. | In a pot we are going to place water and we are going to cut the onions into cubes and add it to this pot and we will do the same with the garlic. This recipe does not need so many ingredients and it is really delicious. |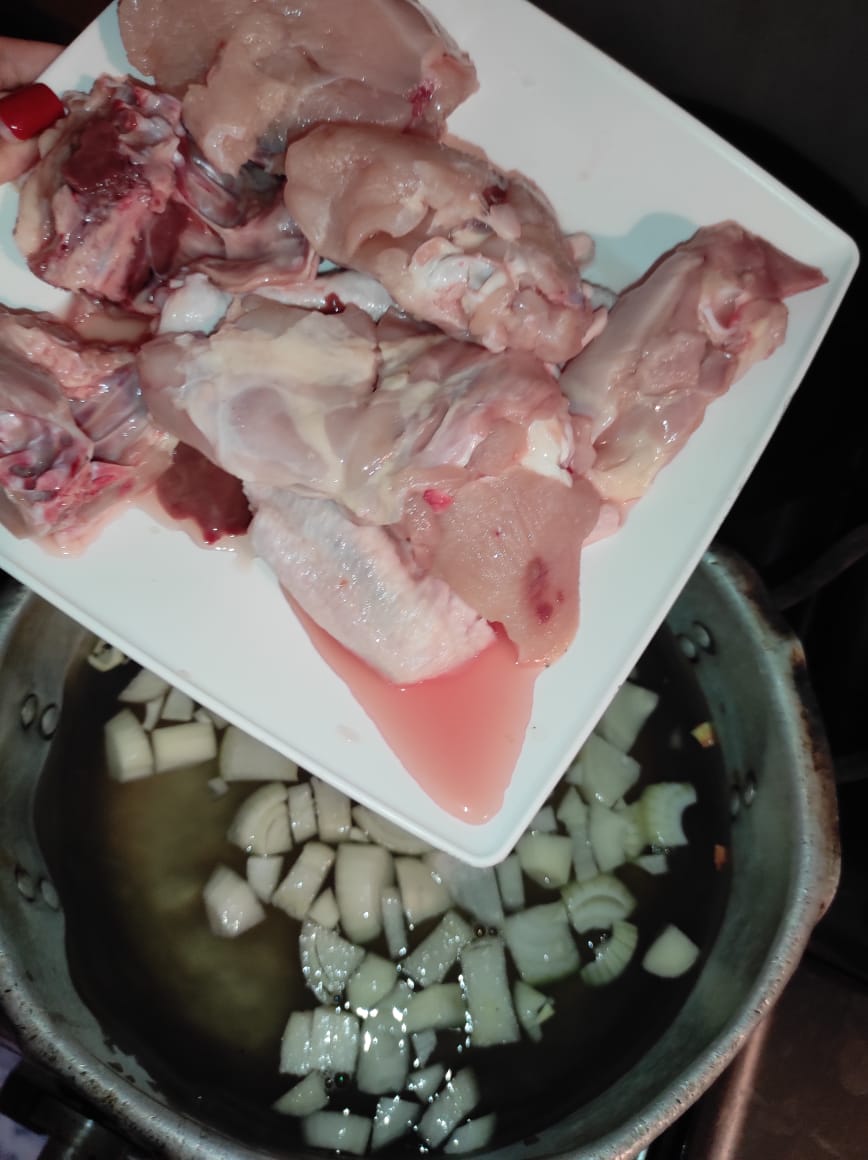 | Español | English |
| --- | --- |
| Ahora agregamos el pollo para que se vaya cocinando y soltando todo el sabor. Vamos a dejar que el pollo se cocine bastante bien. | Now we add the chicken so that it cooks and releases all the flavor. We're going to let the chicken cook quite nicely. |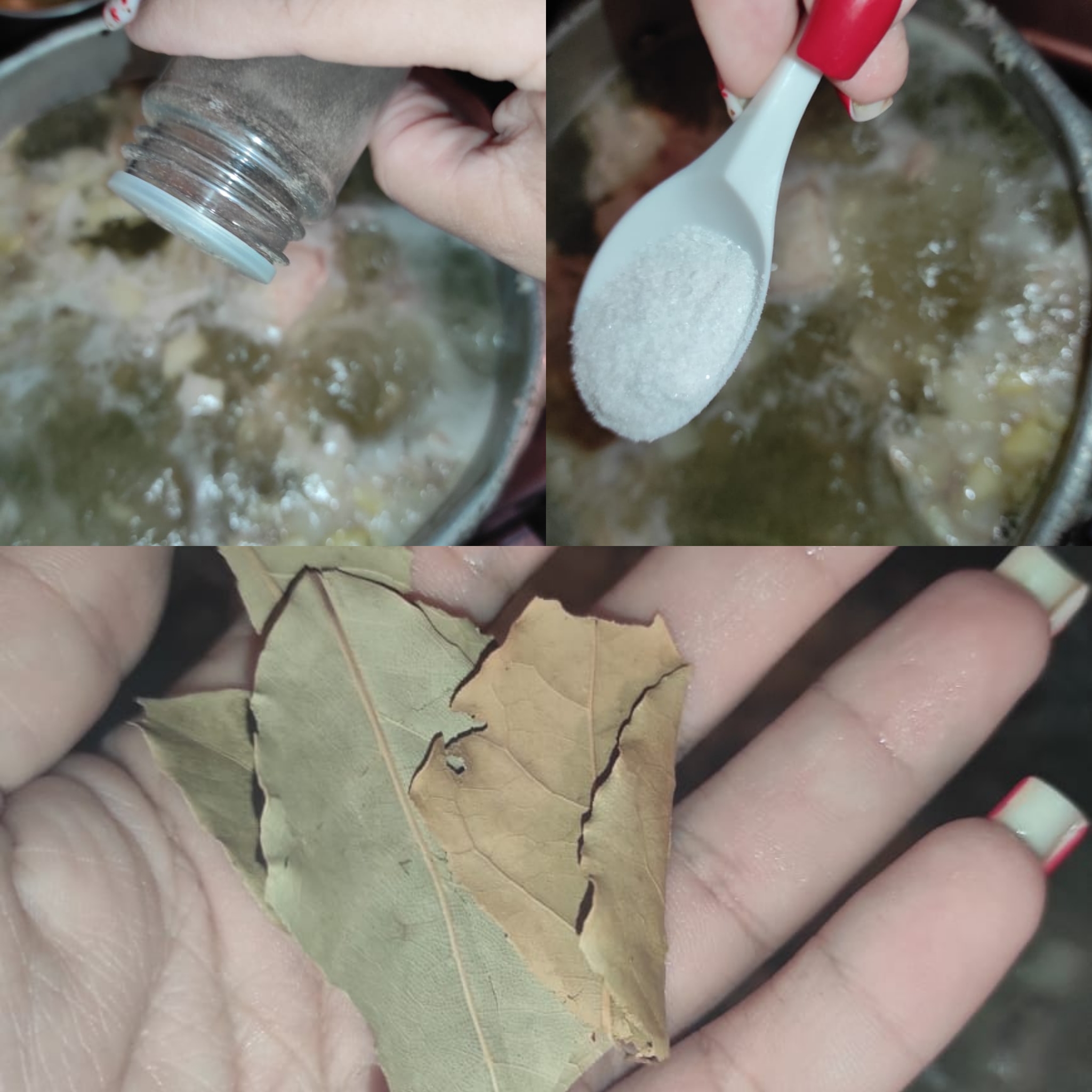 | Español | English |
| --- | --- |
| Vamos a sazonar nuestro pollo vamos a agregar sal y pimienta al gusto y también agregaremos unas hojas de laurel. | We are going to season our chicken we are going to add salt and pepper to taste and we will also add some bay leaves. |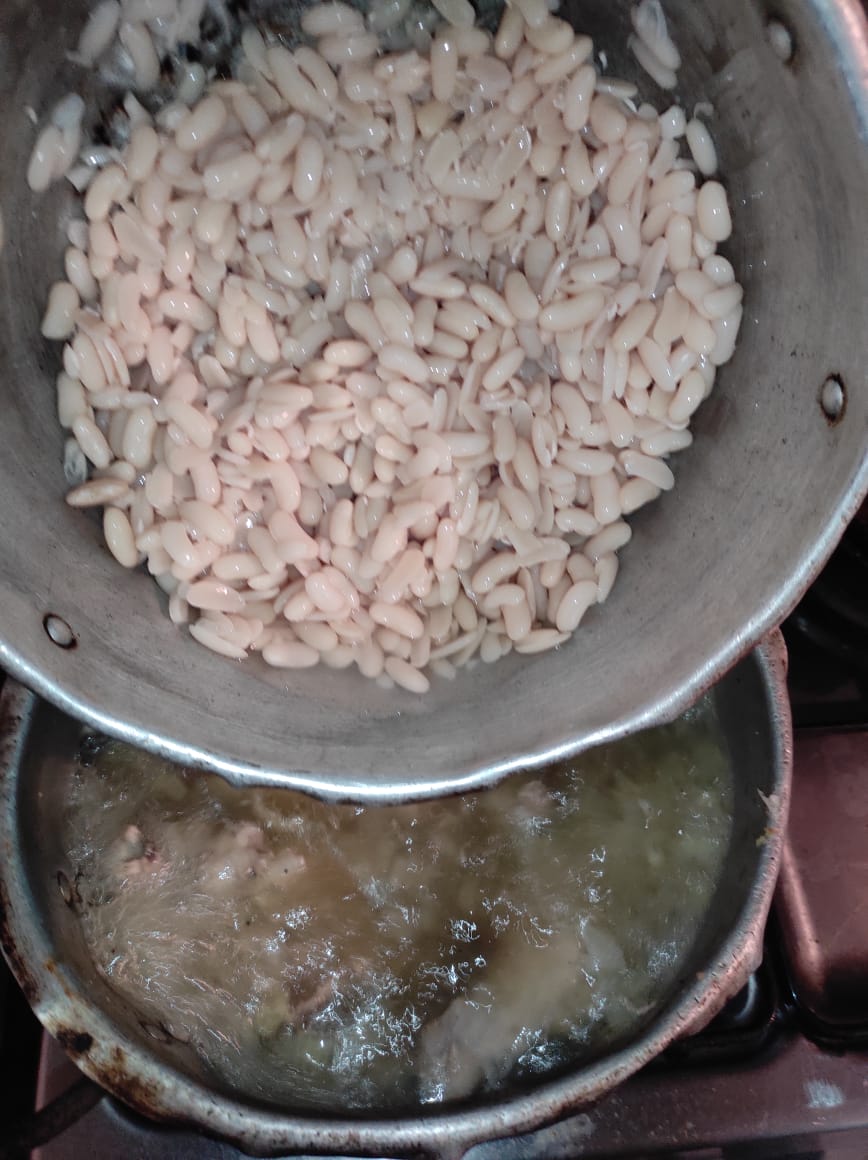 | Español | English |
| --- | --- |
| Ahora es momento de agregar las caraotas blancas, que ya estaban un poco blandas así que las agregamos a nuestra olla y dejamos cocinar hasta que esten mucho más blandas. | Now it is time to add the white beans, which were already a bit soft so we add them to our pot and let them cook until they are much softer. |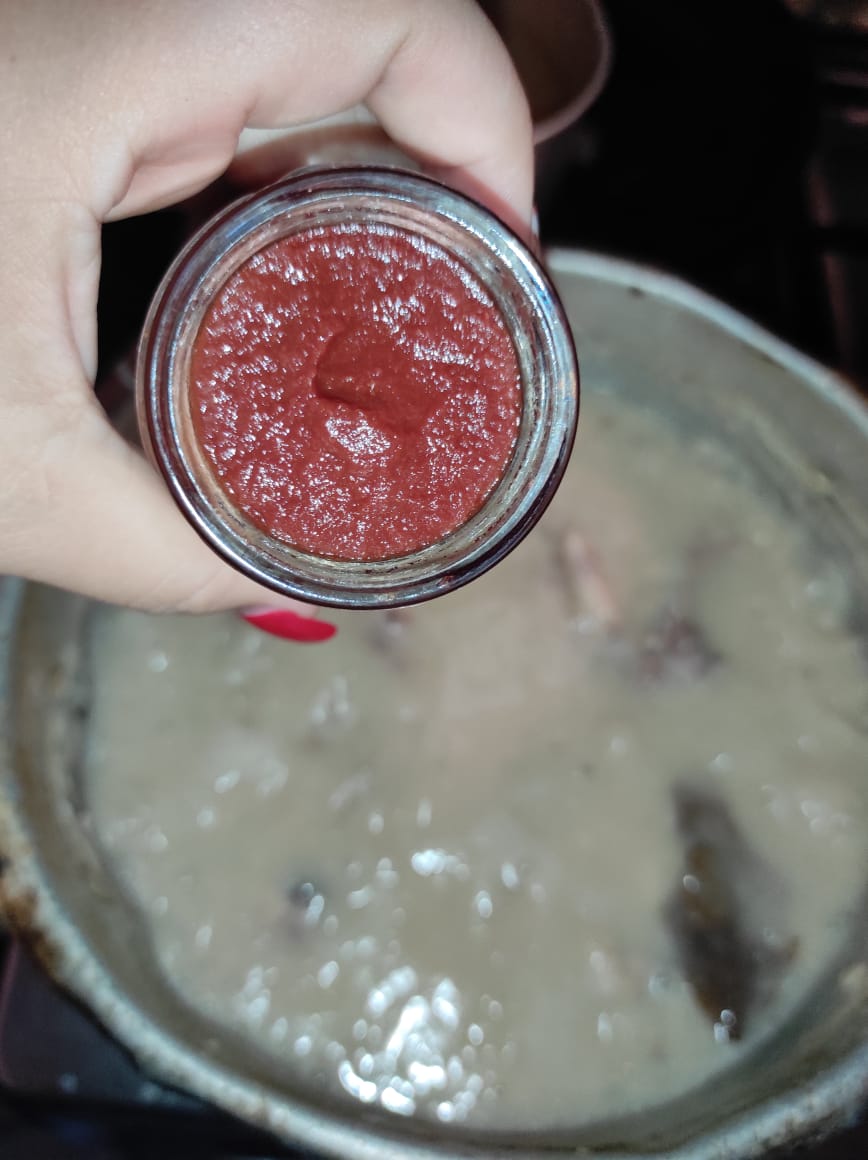 | Español | English |
| --- | --- |
| Cuando ya las caraotas están blandas y nuestra sopa se ve un poco más espesa vamos a a fregar de 3 a 4 cucharadas de pasta de tomate y mezclamos bien y dejamos cocinar por unos minutos más. | When the beans are soft and our soup looks a little thicker, we are going to scrub 3 to 4 tablespoons of tomato paste and mix well and let it cook for a few more minutes. |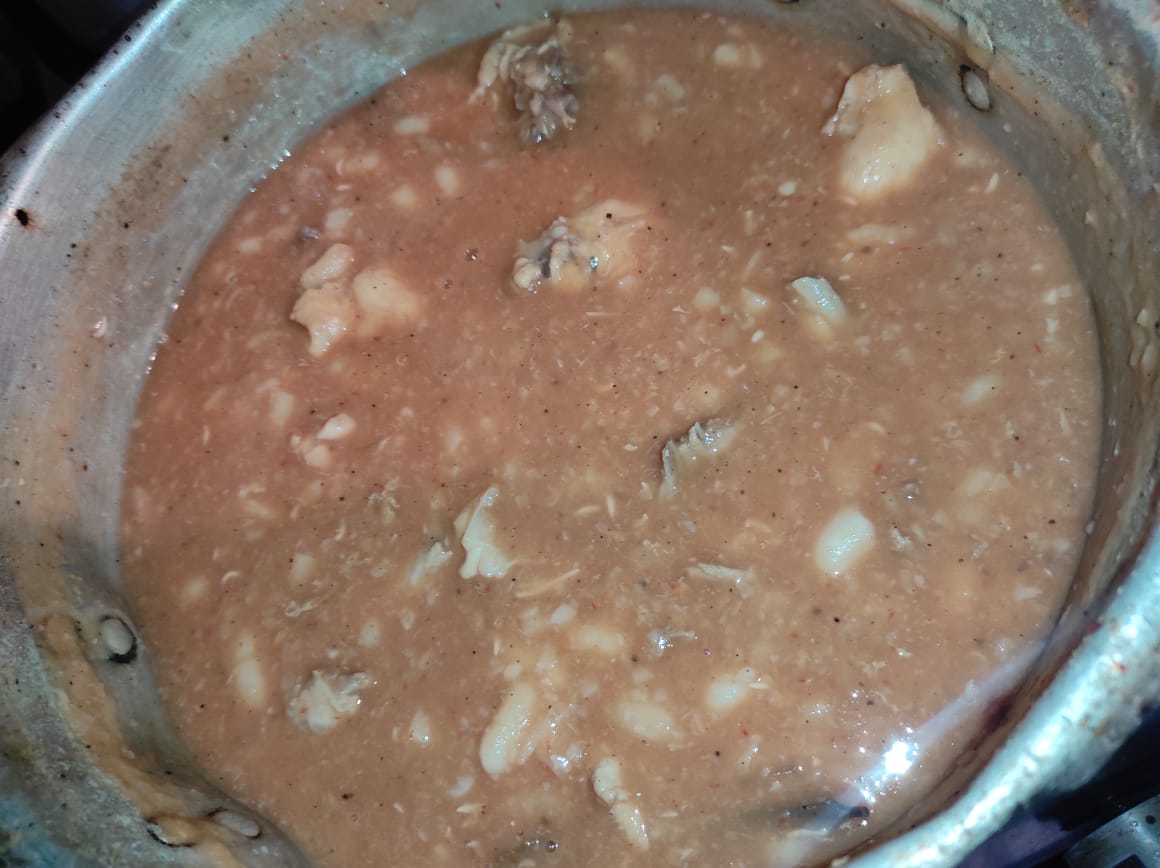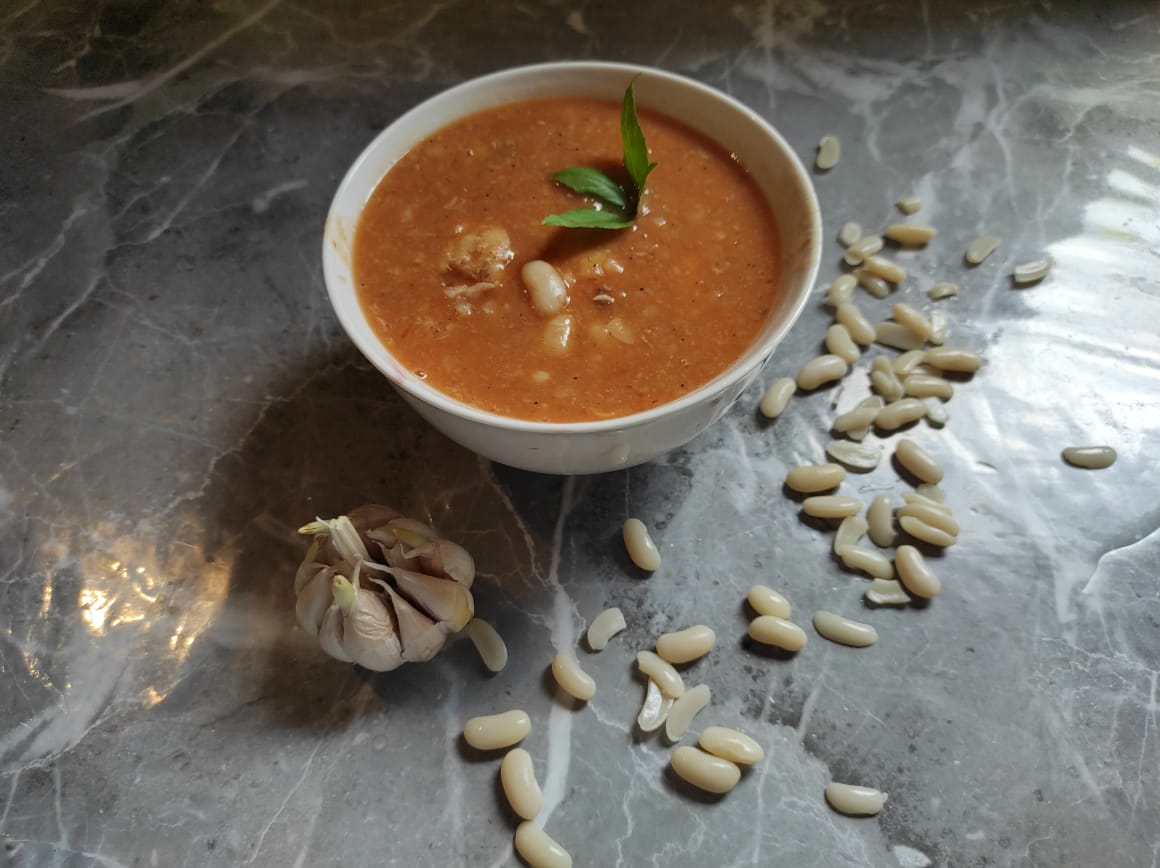 | Español | English |
| --- | --- |
| Y una vez lista la sopa la servimos. Me encanta porque es una sopa bastante fácil de preparar y es muy deliciosa y para ser mi primera vez haciendo está sopa quedó muy bien es ideal para el almuerzo. | And once the soup is ready, we serve it. I love it because it is a fairly easy soup to prepare and it is very delicious and for my first time making this soup it turned out very well, it is ideal for lunch. |