Hey All;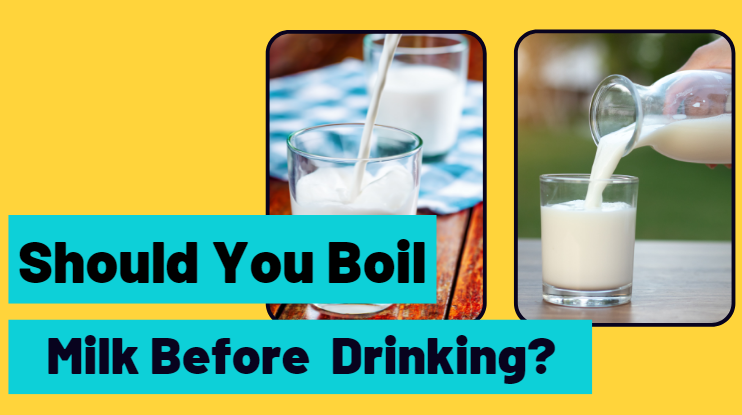 At times we have this question in our mind - Which type of Milk is good for health? Should we drink raw milk? OR should we boil the milk and then drink it. Many Doctors advise us to drink at least one glass of milk daily. Because milk is essential for the development of bones, and also provides us with many nutrients. Studies suggest that most people drink milk only after boiling it. But at the same time, there are people, who suggest having milk raw.
Watch the VIDEO on my Odysee.com channel::
दूध कच्चा या उबला पीना चाहिए? सावधान!! कच्चा दूध स्वास्थ्य के लिए है खतरनाक Raw Milk or Boiled Milk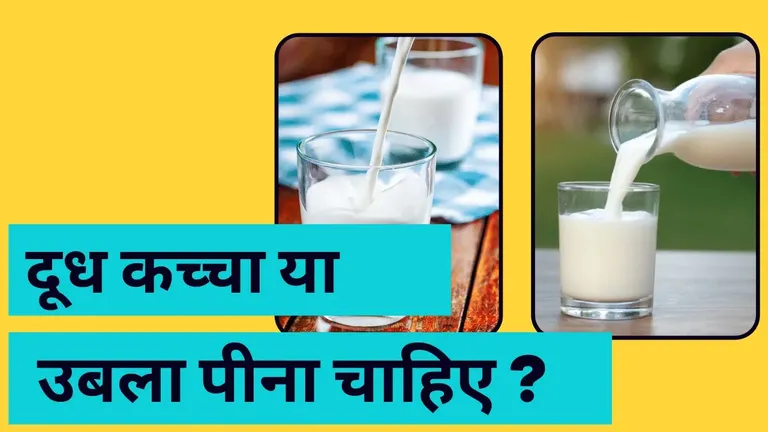 Watch the VIDEO on Odysee.com
So what is true & how should we have the Milk? Let us know in today's video whether drinking raw milk is better or drinking boiled milk. And if we can drink raw milk, is it safe? This Hind Video talks all about iT.
The following image demonstrates what 1-Cup of raw Milk contains::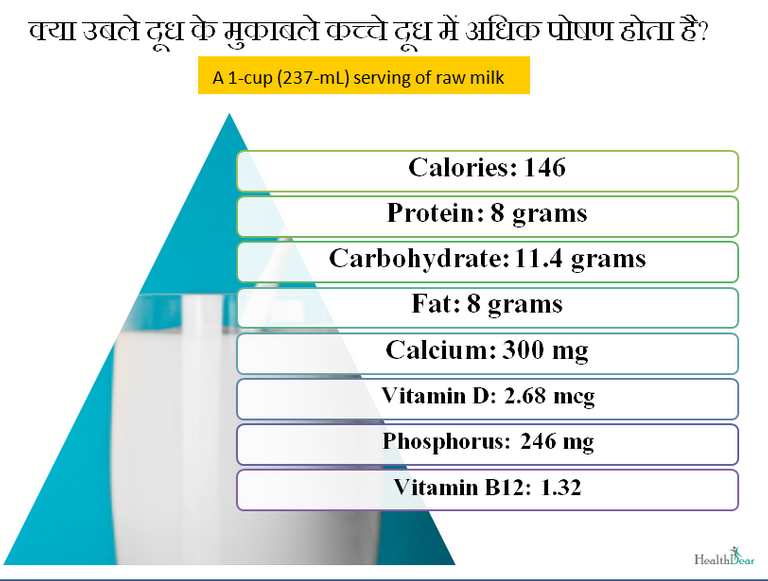 Explore the Video to know more about:: Raw Milk or Boiled Milk? Which one is Good for Health?
Best Regards
Find Me on the Other Social Media Platforms::

Join me on LBRY.tv & Earn 15 LBCs for FREE... YES for FREE...
HealthDear Youtube; Information tied to Health
HealthDear LearnTogether; Learn English & Hindi
LearnTogether FaceBook Page
---

---