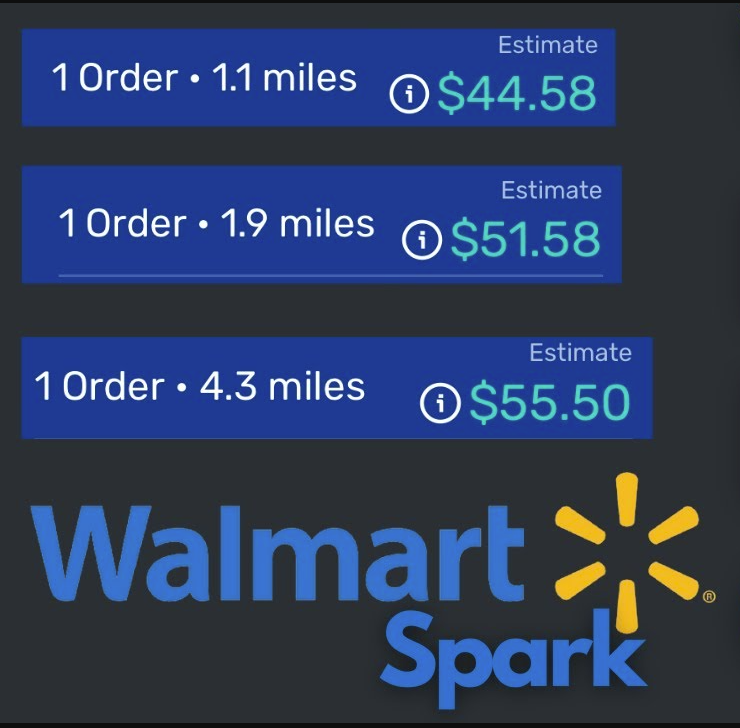 An app that I signed up for couple months back was finally opened in my area we have a couple of Walmarts in the area..
The orders are very well and profitable.. say .5 Miles for a couple of bags at a value of $27 takes about max 20 min to complete.
More or less something like this.. Not bad some as I said are less than a mile is a typical day could be less miles etc.
Both images I pulled from google As examples.. I will update on some numbers and big orders low miles, those are fun.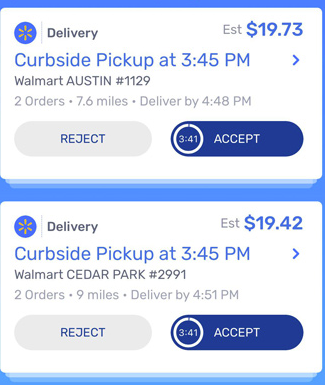 I said this before, gig work is slow but it seems though as this summer slow down combined with the insane inflation and covid devastating after affects, this bear market is making people skittish some even lose it all and hard to get around that and past it at most, the first quarter of this year has been hell for most. The StockMarket has taken a massive hit.
People are somewhat learning that this situation will only get tighter and a bit more worse.. depending on how you look at it.. than again HBD pays out 20% APY and still holds it's weight among other Stables.. maybe just a bit.
Walmart Spark is much like Doordash though its strictly through walmart again Covid has been a bummer but it also created other divisions and "jobs" for ultimate delivery services. Uber still sends me pick orders for walmart as well.. so its a bit awkard they all do the same thing..