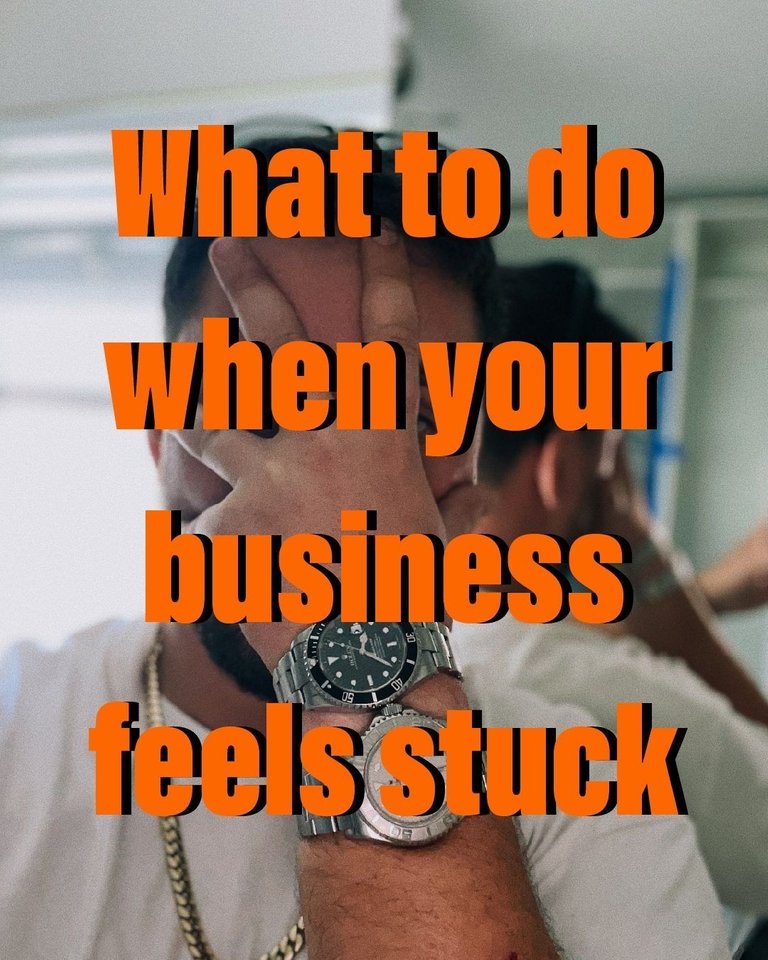 Throughout your time as an entrepreneur you're inevitably going to face many ups and downs.⁠
⁠
And at times you may feel like your business is stuck. ⁠
⁠
Maybe sales and engagement have gone down, you've lost customers or are having trouble attracting new ones, and any of the other million things that could possibly happen. ⁠
⁠
These things happen in every business!⁠
⁠
It's totally normal for your business to hit a bump in the road and take some hits along the way. ⁠
⁠
You may feel stuck. Unsure of what to do next, discouraged, etc. The important thing is to not give up! ⁠
⁠
These 2 things help me whenever I'm feeling stuck and unsure in my business:⁠
⁠
🔸 Stepping Outside of the Box! Switching up my perspective, getting creative, and coming up with new ideas always helps me find a way out of feeling stuck. It gets my imagination going and once I'm in the zone of brainstorming new business ideas there's a straight road right out of feeling stuck.⁠
⁠
🔸 Take a Close Look at Your Customers' True Demands and Desires. Maybe what you're offering your customers is no longer what they really want. In order to figure out how to fix that you need to try and connect with your customers and figure out what it is they really want. Then you need to fix whatever that is, but at least now you know what you need to fix and how. Time to take action again! No longer feeling stuck!⁠
⁠
Don't feel discouraged if you feel like your business is stuck. Don't give up. Sometimes all you need to do is switch a few things up.⁠
⁠
Do you ever feel stuck in your business?⁠
▂ ▃ ▄ ▅ ▆ ▇ █ █ ▇ ▆ ▅ ▄ ▃ ▂
Please visit my