After the recent launch of Splintershards, the governance token of Splinterlands, the game startet to gain a huge influx of new players and rising prices across all assets. In this video we take a look at some of the key metrics for the game and card and token prices to really understand just how quickly the game is growing.
---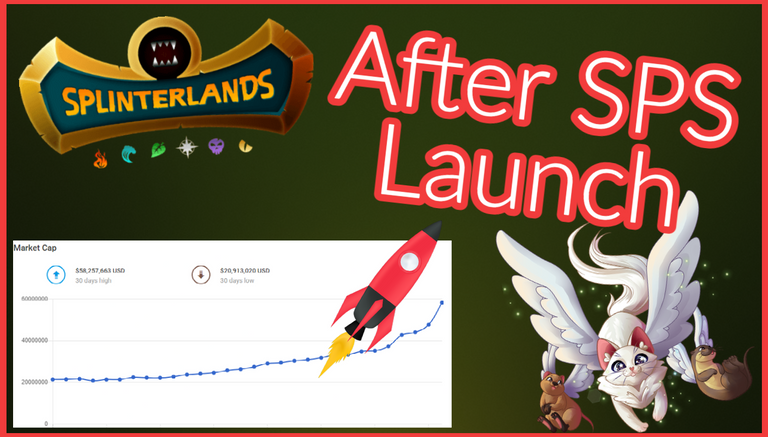 ---
---
Start playing Splinterlands now: http://bit.ly/PlaySplinterlandsNow
Peakmonsters dashboard: https://peakmonsters.com/dashboard
Coinmarketcap Splintershards: https://coinmarketcap.com/currencies/splinterlands/
Splintershards Whitepaper: https://sps.splinterlands.com/
Splintershards announcement post: https://peakd.com/splinterlands/@splinterlands/announcing-splintershards-sps-the-splinterlands-governance-token
---
00:00 Intro
00:57 General metrics
07:46 SPS/DEC market price
12:40 Card market
16:35 Splinterlands Atomic Hub - Land and packs
19:18 Outro
---
Splintershards (SPS) is a new cryptocurrency governance token which will be integrated into the Splinterlands game in order to provide increasing levels of decision-making ability and control over the product to the player-base, asset owners, and other stakeholders.
---
Watch this video on 3Speak: https://3speak.online/user/russiandownload
Follow me on Hive: https://peakd.com/@okean123/
---
Splinterlands is a decentralized collectible card game built on the HiveBlockchain. It is similar in concept to games like Magic the Gathering and Hearthstone where you build up a collection of cards, which all have various different stats and abilities, and use them to battle other players in skill-based matches. By using blockchain technology, players can own their digital cards, and can trade and sell them freely just as if they were physical cards, without the control of any centralized company or entity.
---
Beats by Beats Provider: https://www.youtube.com/channel/UC0dS4YqVK56uhkVNVtQ_zRw