Some days ago Splinterlands released a set of 21 new rewards cards that are now available in loot chests from season and quest rewards. In this video I create a tier list for those cards and explain what I think about them and how I would rate them. This video is mainly directed at newer players that still play in the silver and bronze league, but that try to level their cards and progress in the game.
Splinterlands new cards announcement: https://peakd.com/splinterlands/@splinterlands/announcing-21-new-reward-cards
---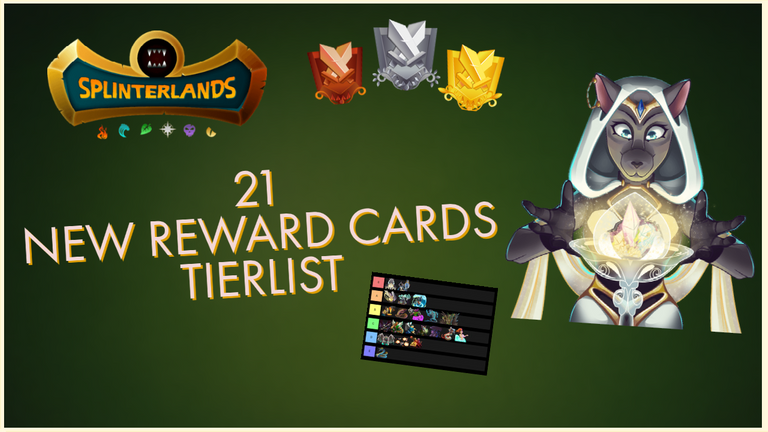 ---
---
My rating:
S: Venari Crystalsmith, Venari Wavesmith
A: Pelacor Conjurer, Djinn Oshannus
B: Venari Heatsmith, Uraeus, Djinn Chwala, Djinn Biljka, Harklaw
C: Pelacor Deceiver, Pelacor Mercenary, Venari Seedsmith, Naga Assassin, Gargoya Devil, Djinn Renova
D: Gargoya Lion, Exploding Rats, Lava Launcher
E: Twilight Basilisk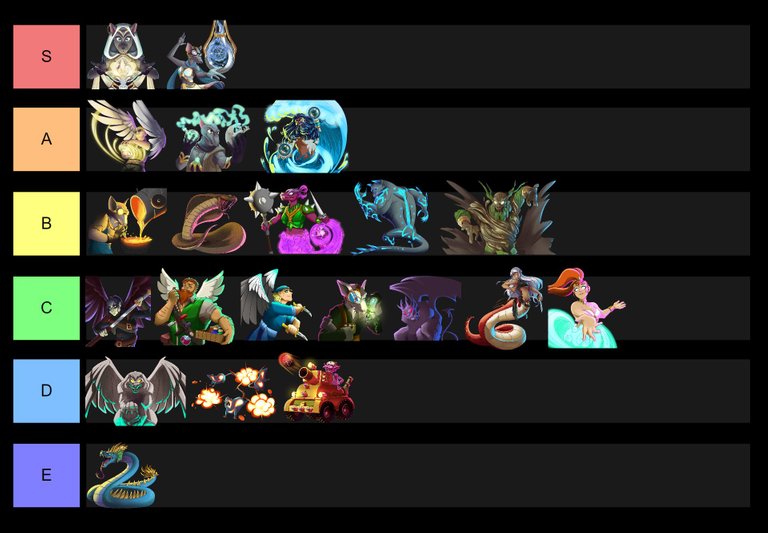 ---
Start playing Splinterlands now: http://bit.ly/PlaySplinterlandsNow
Follow this blog on Hive: https://peakd.com/@okean123
---
00:00 Intro
01:50 Common Cards
04:23 Rare Cards
08:32 Epic Cards
10:30 Legendary cards
12:00 Outro
---
Splinterlands is a decentralized collectible card game built on the HiveBlockchain. It is similar in concept to games like Magic the Gathering and Hearthstone where you build up a collection of cards, which all have various different stats and abilities, and use them to battle other players in skill-based matches. By using blockchain technology, players can own their digital cards, and can trade and sell them freely just as if they were physical cards, without the control of any centralized company or entity.
---
Beats by Beats Provider: https://www.youtube.com/channel/UC0dS4YqVK56uhkVNVtQ_zRw