Beer and Pizza and Schnitzel.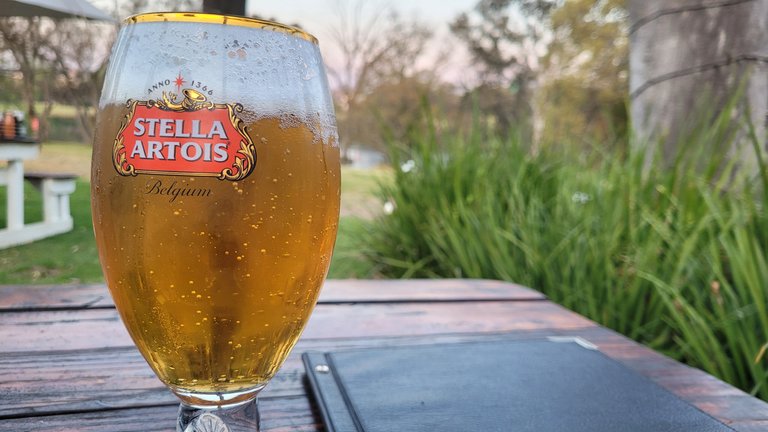 Sometimes after a long day at work, one just feels to relax a bit. When we feel like this we often go to a small restaurant, called Fore, which is next to a small 9 hole golf course. They have some nice tables outside on the lawn, where we love to sit.
I love to have a beer on such occasions, and that is just what I did. I had a good old Stella Artois which they had on tap.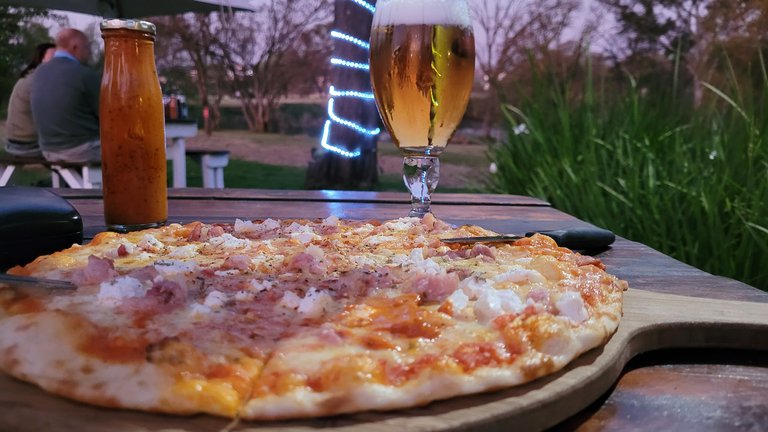 To go with my Beer, I had a very delicious pizza!! My wife, had some Chicken Schnitzel and salad!!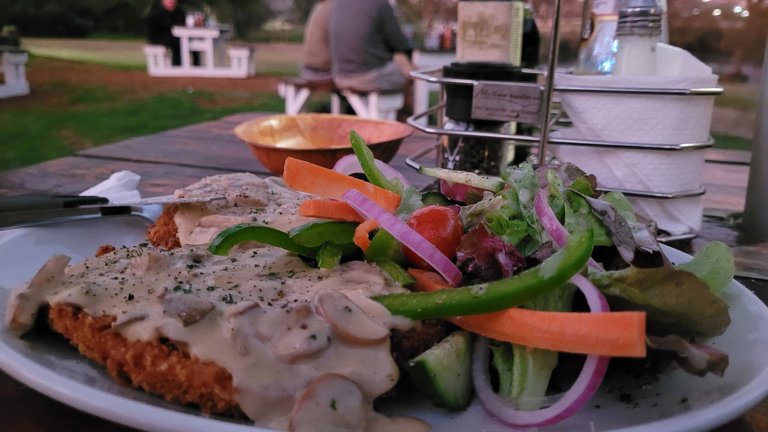 Soon the sun started to set, and the heat started to dissipate with the sun setting. It was time for another beer, while we just relaxed and talked about anything entering our minds. Soon we felt much more relaxed and it was time to return home, ready for the next day at work!!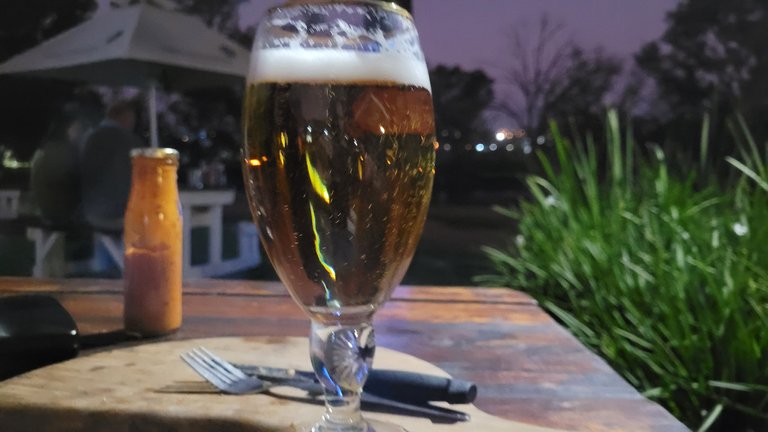 I hope you enjoyed the post and that you have a wonderful day.