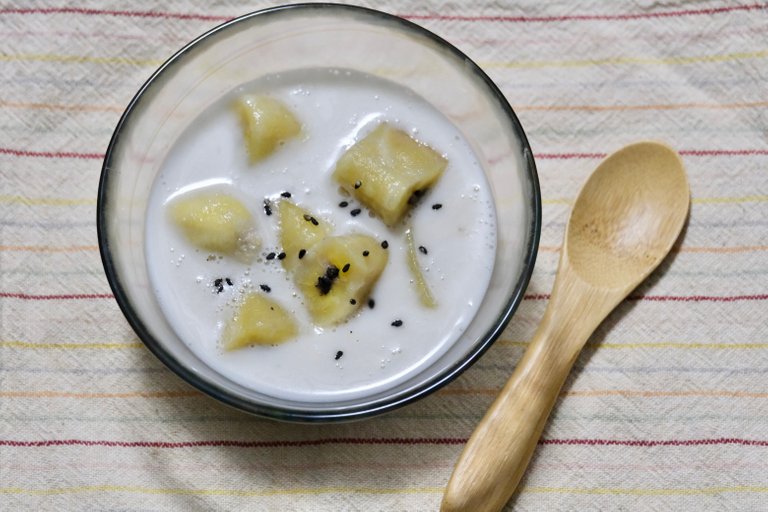 Hello everyone,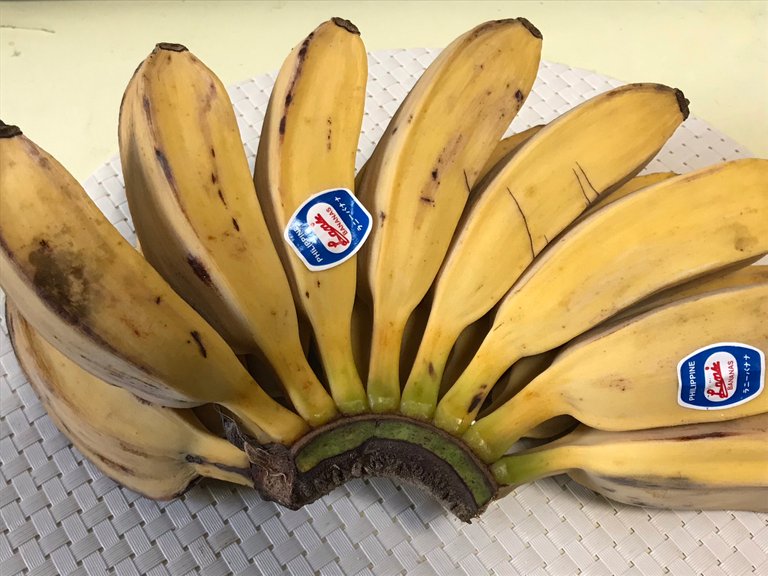 When I was shopping in the supermarket, I happened upon some Latundan bananas. These bananas are from Philippines and are similar to Thai bananas, but the skin of Thai bananas is softer and the seeds are smaller. At that time I wanted to make a dessert with them that I love, bananas with coconut milk.
Ingredients
Latundan bananas about 8-10 pieces
Coconut milk, 400 ml
Sugar, 60 grams
Salt, 1/4 teaspoon
Pandan leaf, 2 leaves
Water, 50 ml
Water for boiling bananas, 500 ml
Directions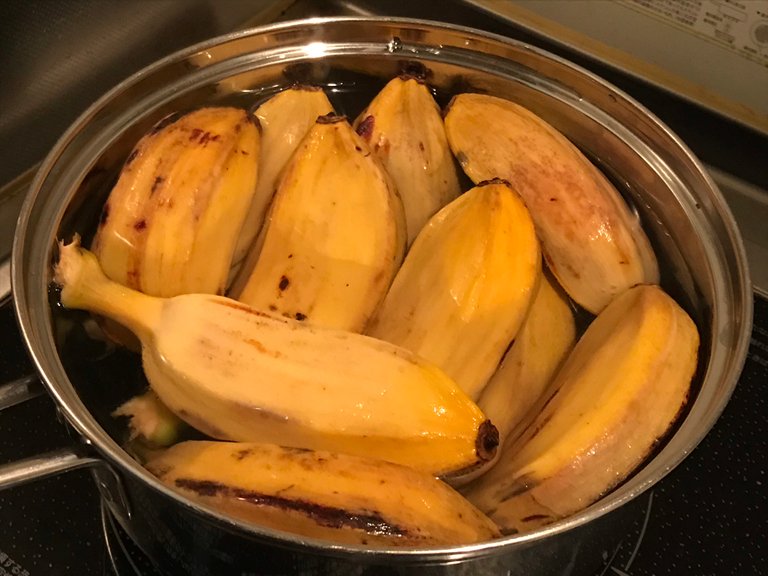 1.Boil bananas about 10 minutes until the skin changes.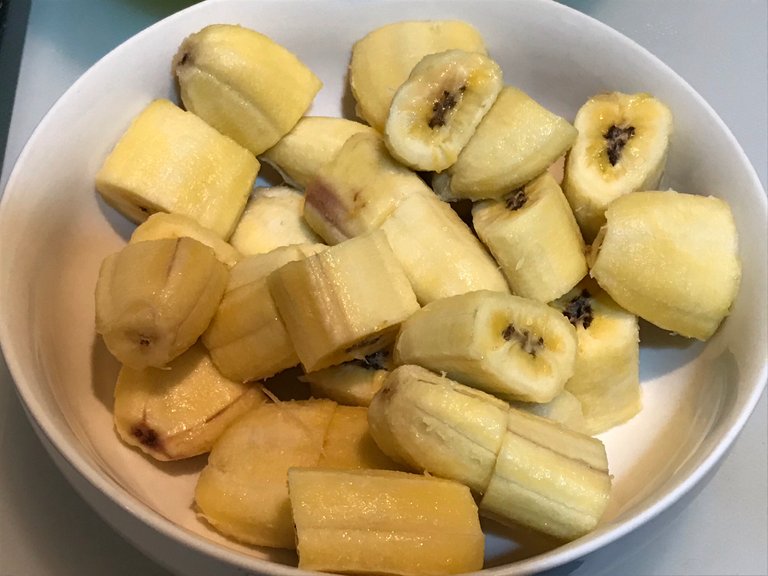 2.Remove the skin and cut bananas into about 3 to 4 pieces.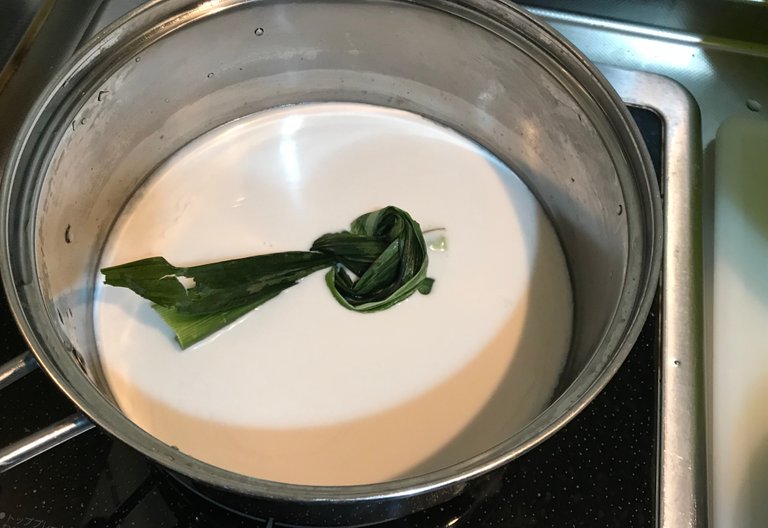 3.Put coconut milk and Pandan leaves into the pot and cook over medium heat.
4.Put sugar and salt into the pot.
5.Stir well until the salt and sugar are dissolved.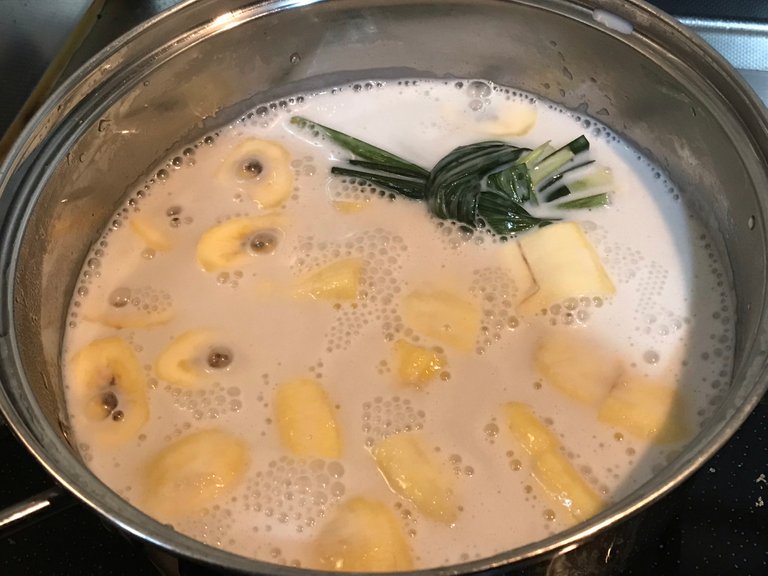 6.Put cut bananas into the pot until heated.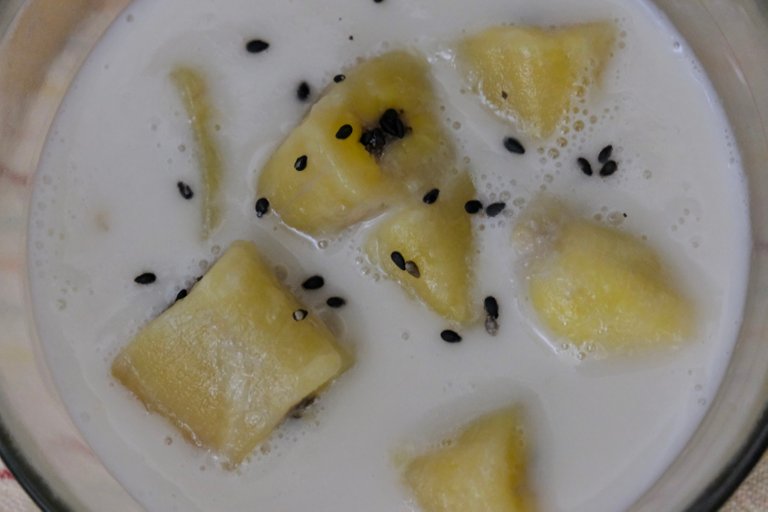 7.Turn off the heat and served on a dish.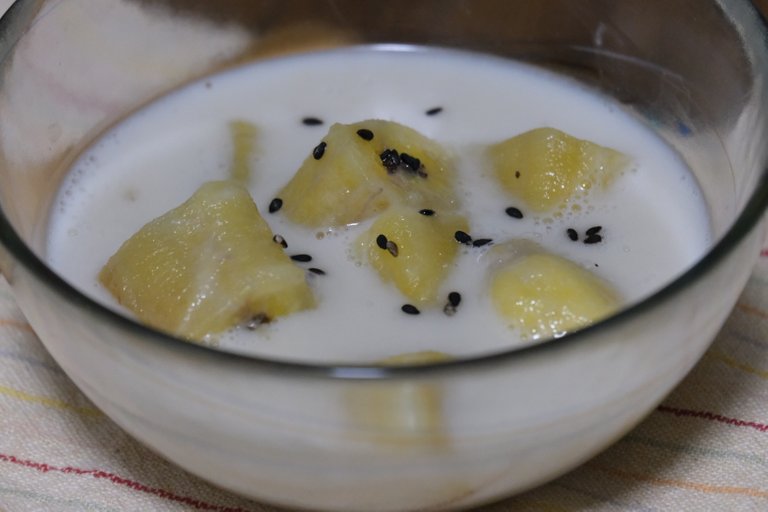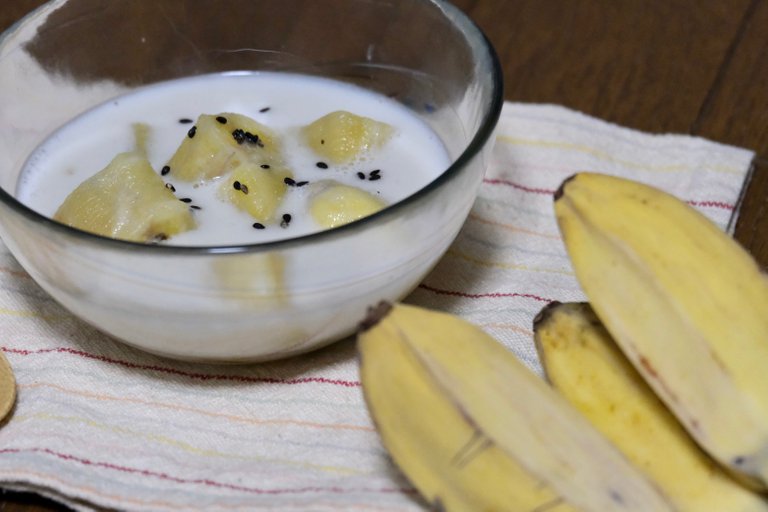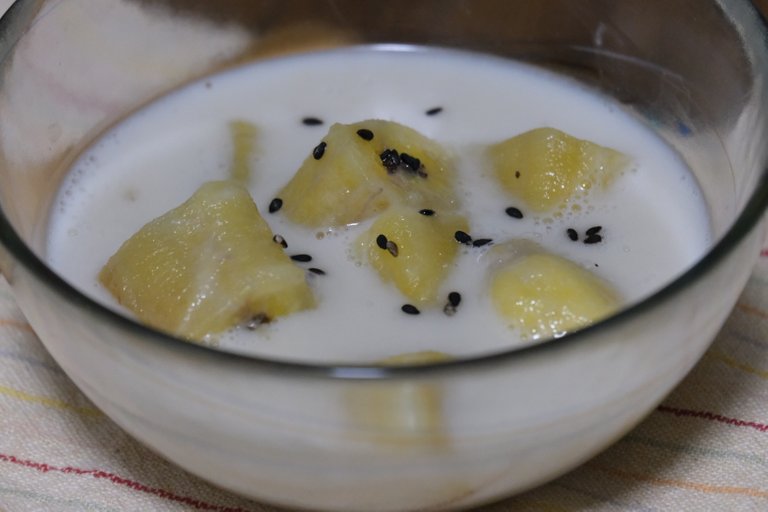 In Thailand we can find Latundan bananas at the local market and supermarket and we can make this dish all year.

Thank you for stopping by my post. If you enjoyed reading my post, please upvote & follow me for more posts and photos about life in Japan 🇯🇵 and Thailand 🇹🇭