Pizza - Beer & Friends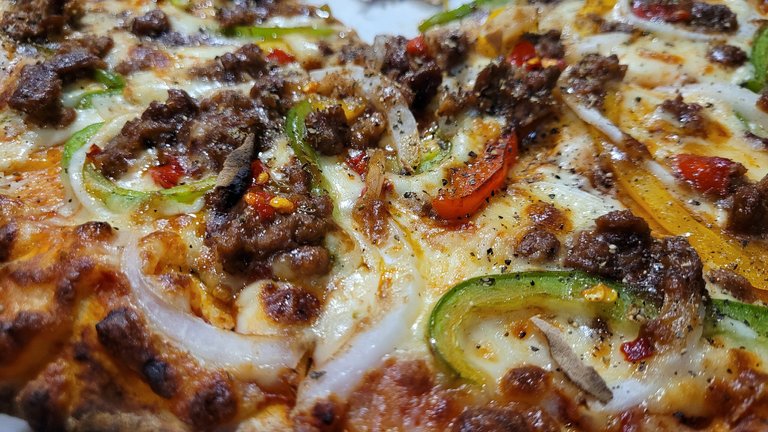 Every now and then, some friends of us and us, go to a different place, on a Friday evening to eat, and just have a good time socialising. Today I am posting on one such an occasion, that already happened at the end of November last year - to be precise it happened on 28 November!!
Did I mention that I was lazy to post lately??
We went to a small bar, aptly named The Hangover Sports Bar which is quite close to our home. The place was packed with people enjoying the evening as well as some live entertainment.
I had some Pizza, as you can see in the photo at the top - just look at that Pizza, it was GREAT!!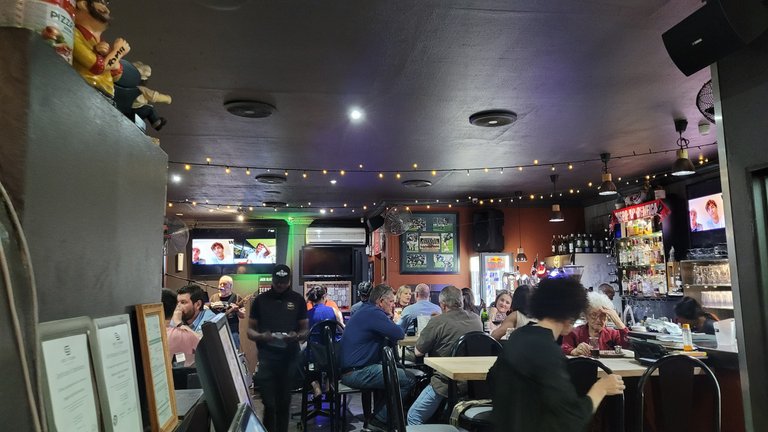 My wife won't be too happy with me, sharing this photo of her, with her mouth full of great food!! Perhaps, I should just have said it was somebody else?? LOL!!
I actually wanted to show the BEER special in the background - A craft Jack Black on tap in a 500ml glass for R45.00 ($1.00=R17.34) thus about $2.60 a glass, I think that is quite reasonable.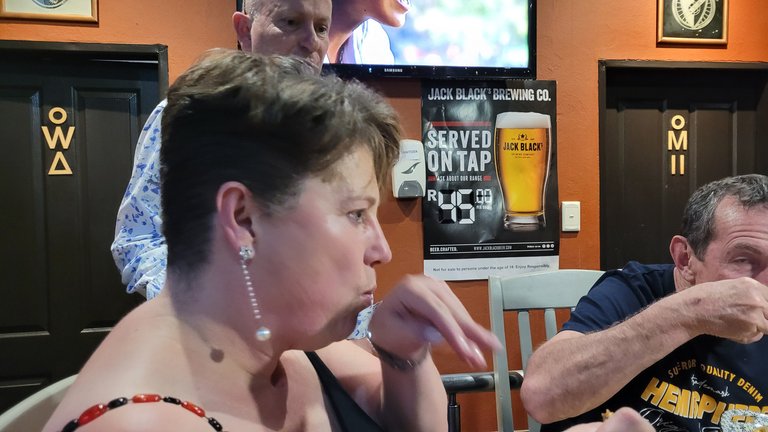 As I mentioned, the Jack Black was on special and that is what I was drinking, but they served the Beer in a Heineken glass - not Cool!!
Look at the one lady friend, with her eyes closed, I don't know if she was praying for the food, or was it satisfaction with the delicious food??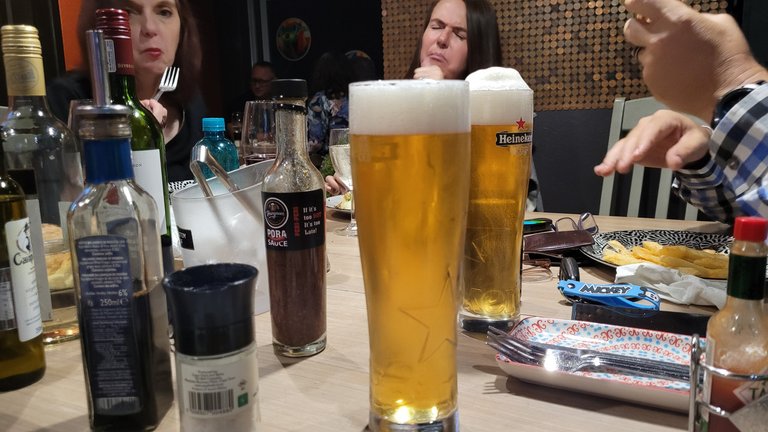 Some people were having salad and that with those delicious pizzas on the menu!!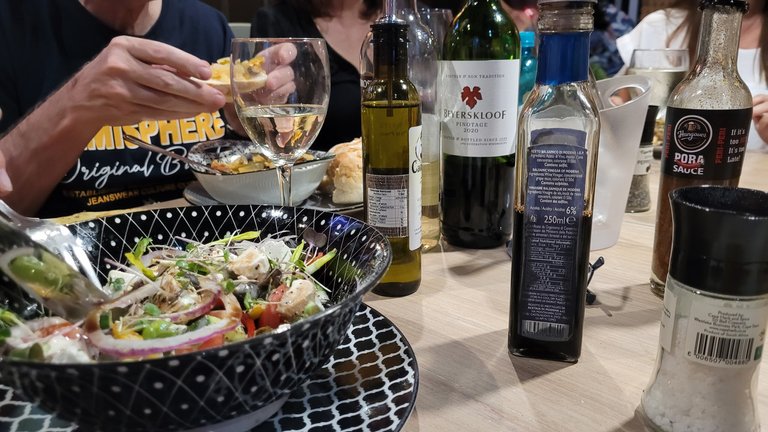 We really had a great evening out, at a great place, with some great friends, just enjoying the evening!! Living life at its best!!
I hope you enjoyed the post and that you have a wonderful day.