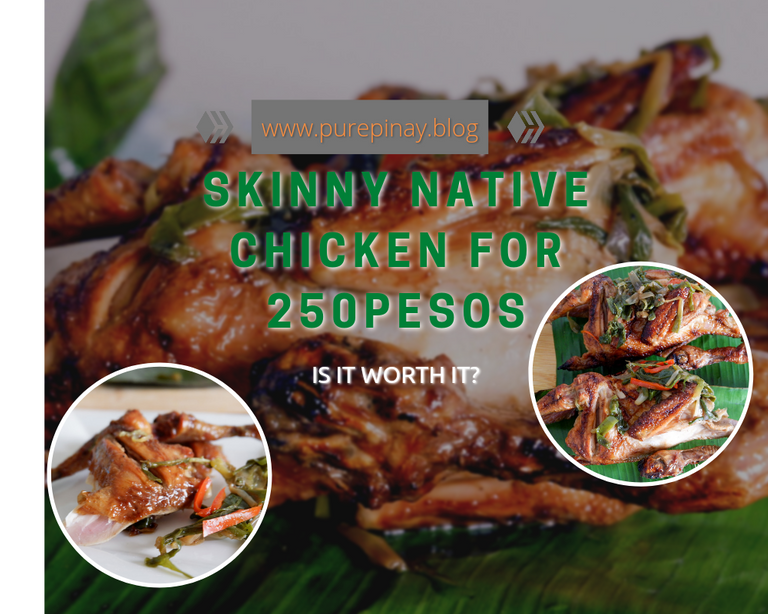 My sister, @gerel and I together with my baby were on our way back to our place after we went for a swim this morning, when one of my friends/neighbor, Hannie called me and asked if I wanted to buy some native chicken. It close to lunch time and we didn't have anything prepared upstairs other than lettuce. My sister has also been complaining that she was hungry while me and baby were in pool. So, I thought it was a good idea to just buy some that way we can just eat right away when we back to our place.
I bought two it cost 250each and 50pesos for the chicken liver for my sister, am not really a fan of livers either from pig or chicken.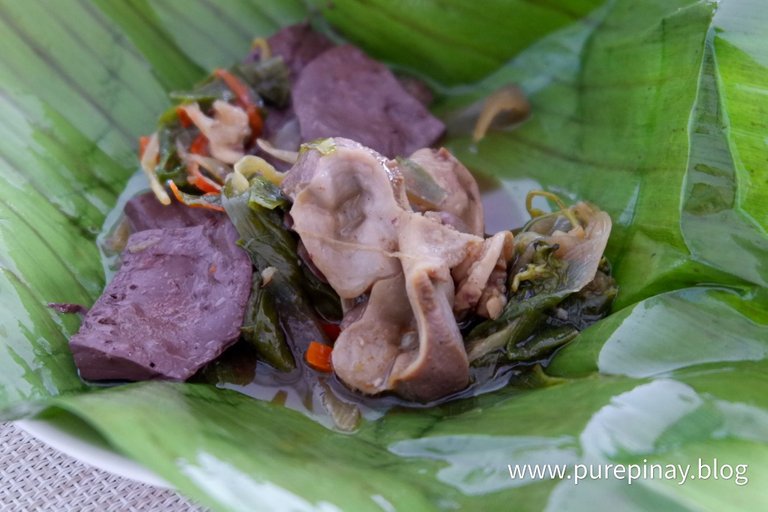 It's my friend, Anilou actually ordered a bunched of native chicken all the way her province in Cebu and had it delivered here. I remember she sent a message on our workout class chat group if we were interested to buy some but I didn't confirm because at that time I just finished my early dinner, lol.
Well, it's funny because this morning, I was with my other friend, Chuchie and we were on our way to the gym when we saw Anilou outside walking her dog and they were talking about Chuchie's the native chicken that she ordered. Maybe I'll wasn't craving for the type of chicken until I actually tasted it!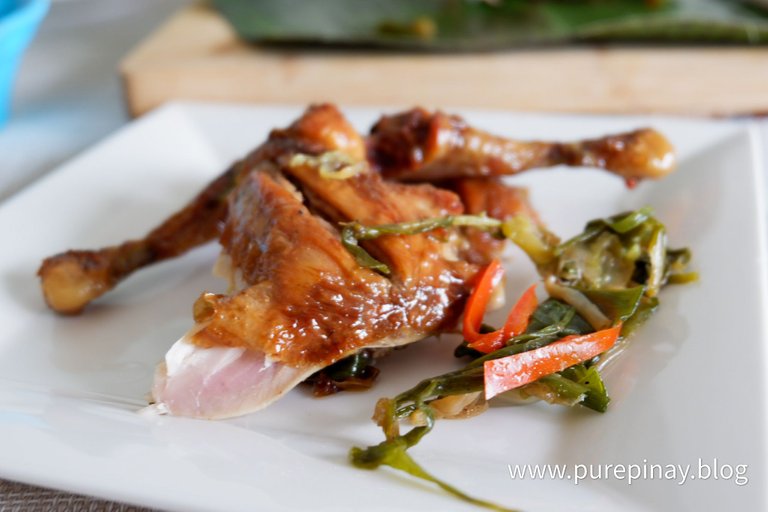 I know it does not look like the kind of chicken that you always see in the fancy restaurants but this one is definitely healthier than the ones we always buy.
I said healthier because they only eat what's on the ground that's why it's skinny.
When we brought it to the table, right away if smelled lemon grass and Charcot. Hhhhhmmmm! It reminds me of my childhood memories when I used to live with my grandparents. I used to only eat native chicken whenever we're at my grandparents farm and everything smells good, the burning of the wood, the native chicken roasting.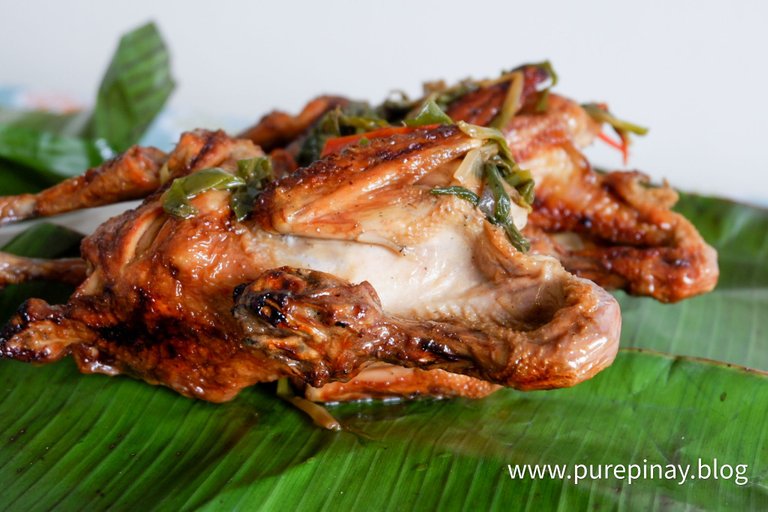 What I like about the way they cooked thechicken is that most the herbs that they put in it are edible to eat except for one stem that I actually don't recognise. It has tiny leaves on it and it almost taste like Japanese spinach. I have yet to ask my friend, Anilou about it. But my sister and I really enjoyed.
For the price, it might be a little bit pricey since you can actually get twice the size of the chicken from a regular roastery but if you consider where it's originated, it traveled a little over two hours to get here so maybe it worth it, right?
We only finished one chicken and was actually enough, our eyes are bigger than our stomach! I think it's because the meat is pack or I call it "sik-sik". Even if was promise that we only finished one chicken, I was more satisfied than actually overeating and that's without rice. Hmmmm, okay so you're probably wondering why not eat rice?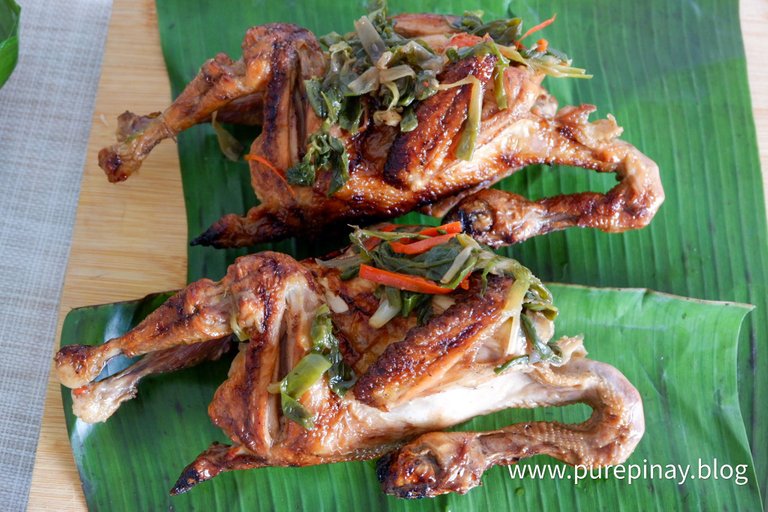 The chicken wasn't too salty but it has enough flavor so I didn't need have rice with it, although my sister had a tiny bit of rice because she cannot survive without it, lol. Usually when we eat Filipino meat I need some carbs to eat with it, either rice or sweet potato or plantains because most Filipino dishes are pack with salt. Well, also depending on the person whose preparing the food but it's just in general.
So for me the price was worth it and we still have one more chicken to share for dinner.
I hope you all have a wonderful Sunday!
Xo,
Gilaine
---
Originally posted on Purepinay. Hive blog powered by ENGRAVE.