Today's my post will be a continuation of the previous one, since these 2 cacti went home with me.
The first is Notocactus herteri or Parodia herteri, scientists have not come to a consensus.
Some argue that notocactus and parody are one and the same.
And others distinguish notocactus in a separate genus.
Well, this cactus has at 2 names, but there are those that have 5 !!!
Here, figure it out!
Okay, I'll call mine Notocactus herteri.
This cactus is not capricious.
It can withstand temperatures up to +38°C.
And this is what I need!
The main thing is that in the summer the soil does not dry out completely.
And even in the autumn-winter period, with a reduction in watering, it must be remembered that the notocactus reacts negatively to the complete drying of the soil.
The photos I were taken with a Lenovo TAB 2 A10-70L tablet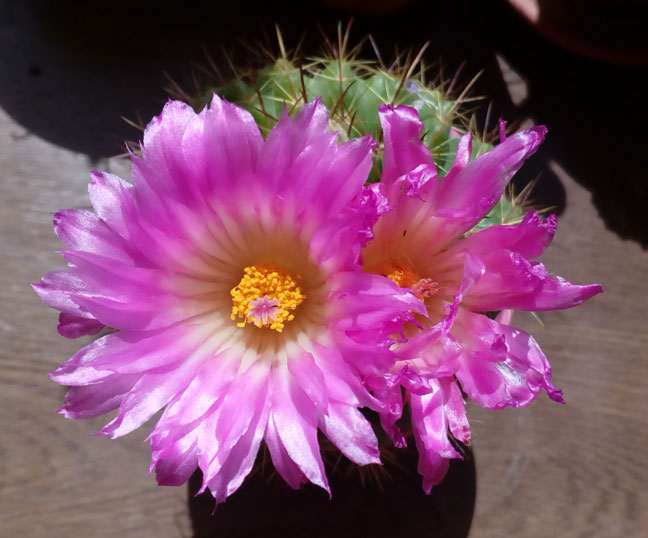 This cactus with a "bonus", unpleasant though, with thrips, but I took it anyway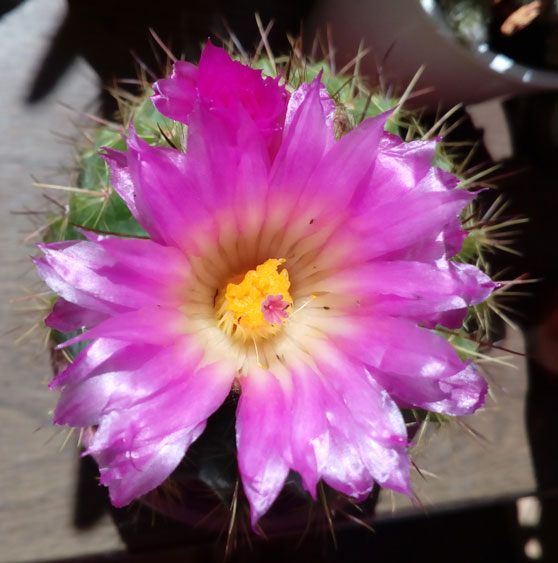 And there are quite a few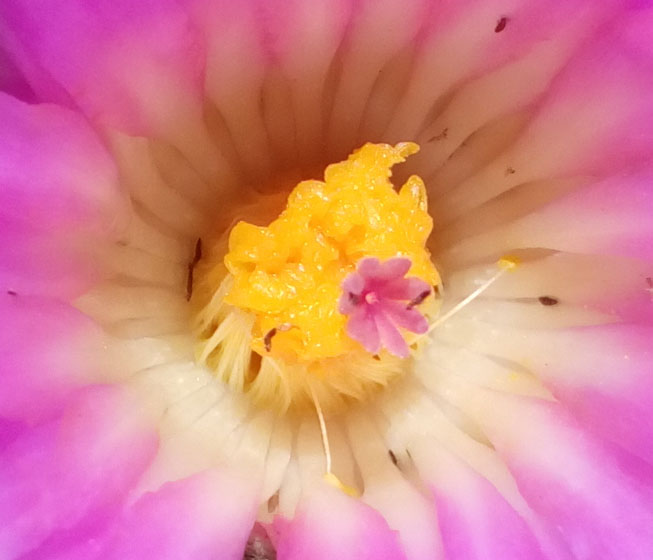 But I used the method I tested, sprayed with cockroach spray.
And I'll do it again in 2-3 days.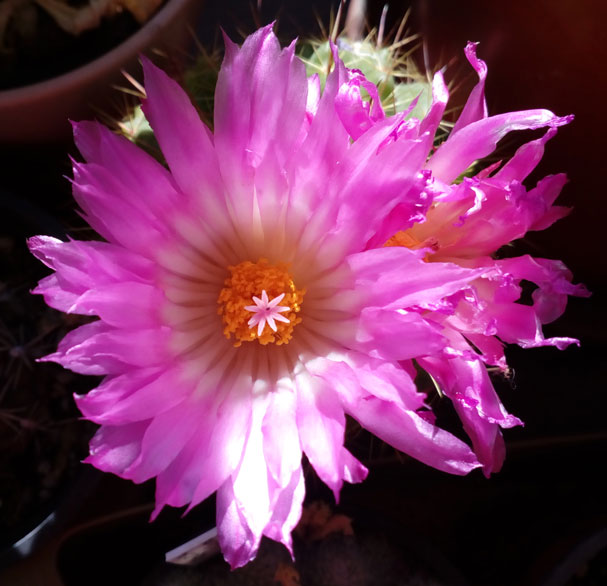 As you can see, this did not affect the flowering.
Flowering is long, each flower lasts 7 days, closing only at night.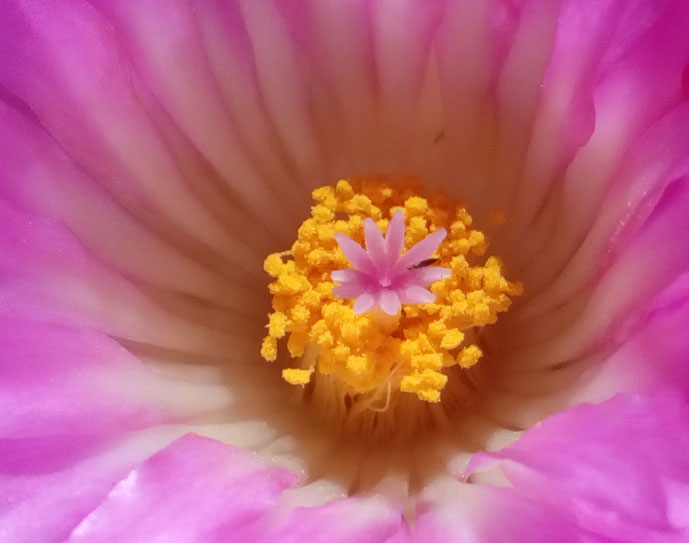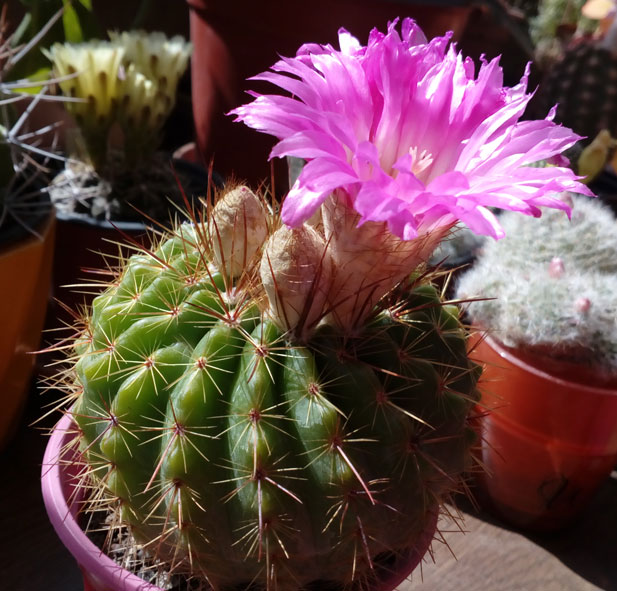 And this is the second one.
Gymnocalycium, but I don't know which one, unfortunately ...
But very beautiful!
And the flower is huge!
The hymnocalycium itself in a pot is 5.5 cm, and its flower is almost 8 cm!!!
And no "bonuses"!!!