It's getting a little bit chilly here in East Central Portugal - we've just had a couple of days rain which has taken the edge of the end of the summer's heat.
Thankfully I've got LOTS of Firewood to see me through winter, of various sizes.
I've got a dozen piles of this sort of 'kindling to mid-sized wood':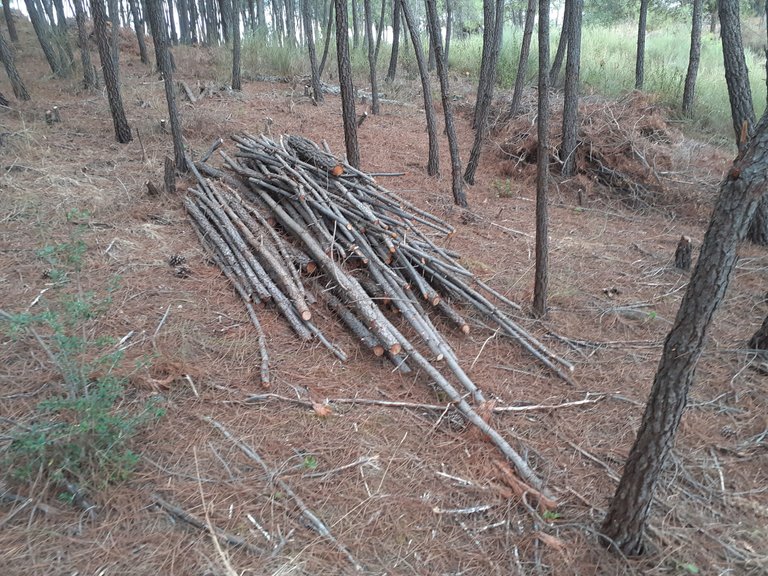 And another dozen or so piles of this sort of 'proper' firewood: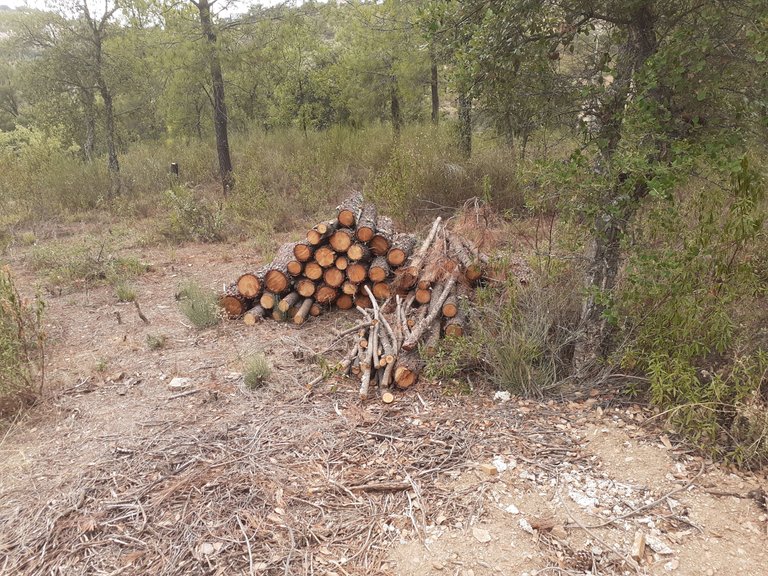 And yes, it still needs prepping, or chopping to size and I need to buy and axe, but that'll all be good exercise for this autumn.
I've got some like this ready to go, several weeks worth dotted around the land, mainly from wind damaged trees: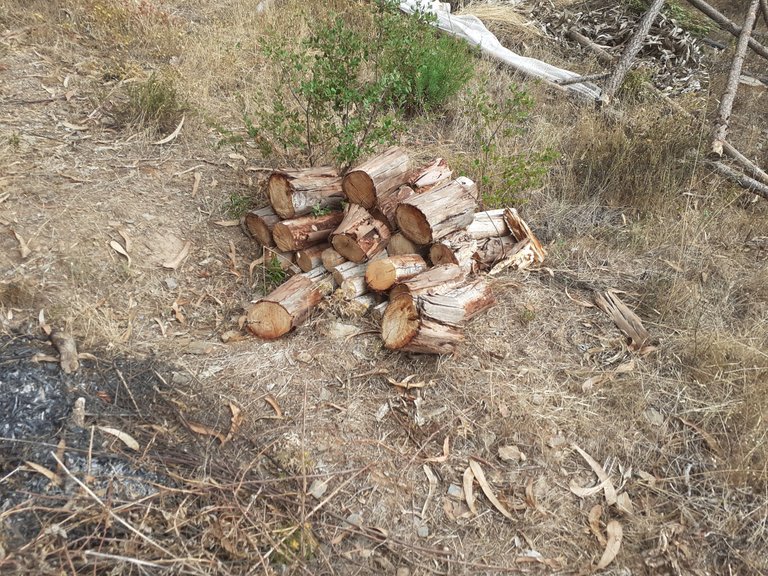 And this is my initial kindling pile:
Clearly this has served its shelving function and is now firewood in waiting - perfect kindling, dry, mostly cut to size already and very dead!
Tonight is the first going time I felt like I could legitimately fire up this bad boy - now THIS is what I call a stove, one of the best features of the house - this just says slow release heat all over it: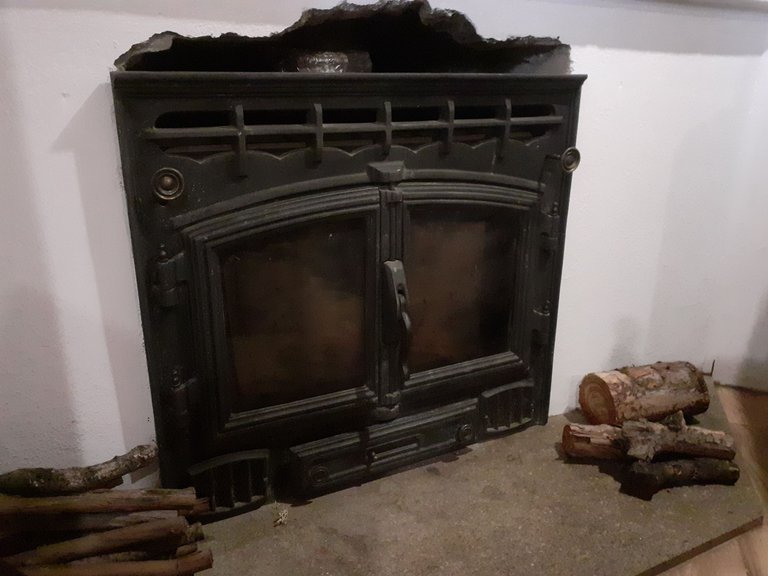 With the temperature forecast to drop to 14 degrees tonight, it's not exactly cold (and it's certainly not damp-cold like it is in the UK) but I think a fire is going to be great.
Jus one pine cone required for the initial kindling phase (these things are great.....)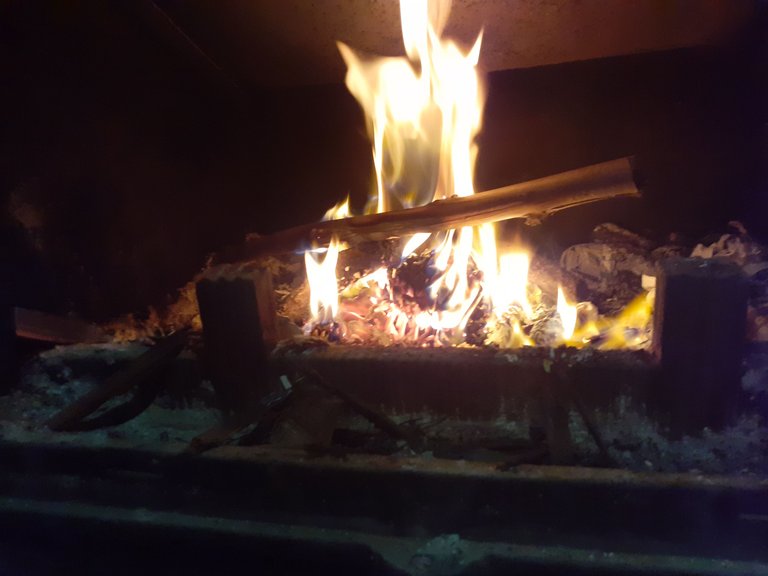 And in full flow in no time, and just look at the embers on literally just one cone within less than five minutes, nice!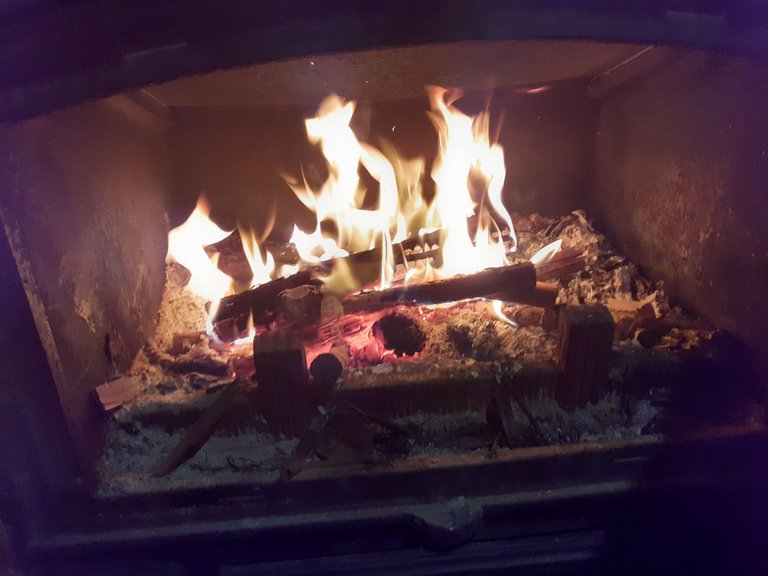 I've never lived in a house with a fully functioning fire place before, it's going to be an interesting autumn to early spring keeping this beast fed and the house warm.
MMMMM - Fire, dinner, dick about on Hive, bath, bed, what more d'you need out of life?'