A hard lockdown because of a new Covid19 outbreak, was initiated in Shanghai in March 2022. Initially, it was supposed to last for 9 days, but its still ongoing. Some scenes from Shangai looks like scenes from a horror movie.
All the babies and young children who are testing positive are separated from their parents by force and put into quarantine hospitals by the tyrannical medical police. Even 3-month-old babies have been separated from their breastfeeding mothers.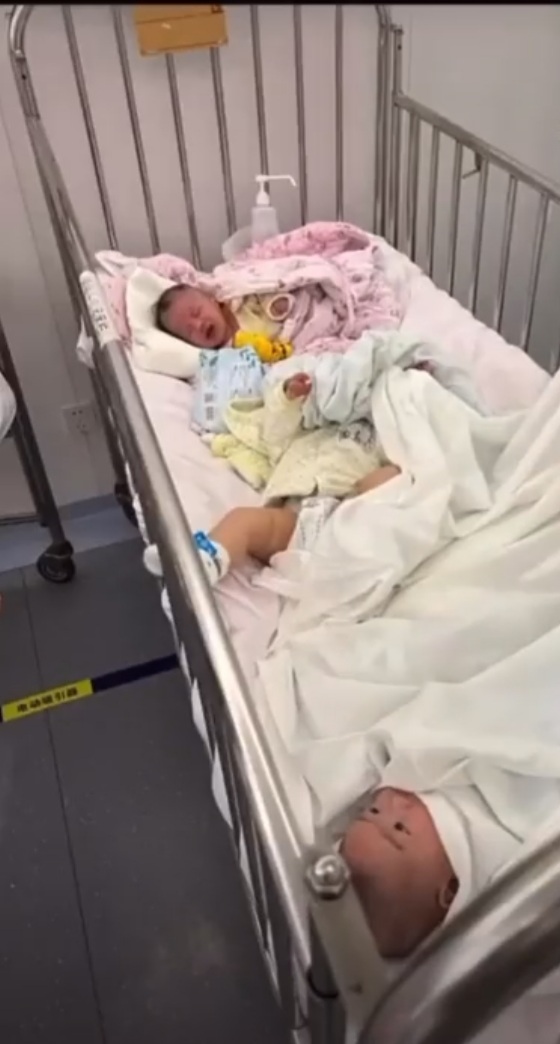 Below is one of many cases of children that are being medically kidnapped by authorities in Shanghai and moved to quarantine facilities.
Esther Zhao, a woman who was concerned about her 2.5-year-old daughter's fever, thought she was doing the right thing when she took her daughter to a hospital in Shanghai.
They both tested positive for Covid and the authorities decided to separate them from each other.
Zhao was begging the authorities not to separate them from each other. The child was to young to been taken to a
quarantine center for children.
She was threatened by the doctors that they will send her to the center and that her baby will be left at the hospital in case she refused to send the baby to the Shanghai Public Health Clinical Center in the city's Jinshan District.
Despite pleading with doctors for information, parents are often left in the dark, offered few - if any - updates about their child's status.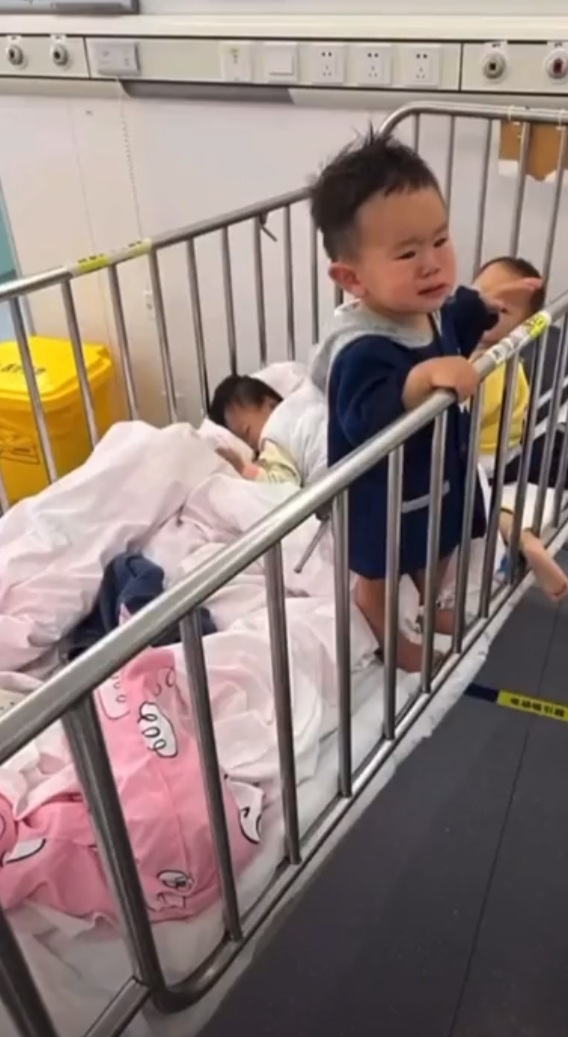 Since then Zhao has received no phone calls or photos to has any idea of what situation her daughter is in.
All that the doctors told her is that the
Shanghai rules is that children must be sent to designated points, adults to quarantine centres and you're not allowed to accompany the children.
What makes things worse for her is that there are so many videos and images that go viral on Chinese social media,
of crying depicted wailing babies, crowded three to a cot. In another video, she saw a distressed toddler crawling out of a room with four child-sized beds pushed to one side of the wall and there were only a few adults available.
Most of these posts had been deleted by the authorities.
The separation policy is the latest controversy to elicit widespread outrage across Shanghai. It comes after authorities were caught lying about the number of deaths in the city's nursing homes.
It's heartbreaking to see how people commit suicide in Shanghai. By hanging themselves or jumping from buildings.
People are cooped up in their apartments. Drones are flying overhead telling them to, "Control their soul's thirst for freedom" and close their windows. Robot dogs are deployed by the government to control the street.
These people are being in lockdown now for more than 6 weeks. Thousands of people have reached such levels of distress that they
jump out of their buildings rather than experience the covid camps where they were sent to.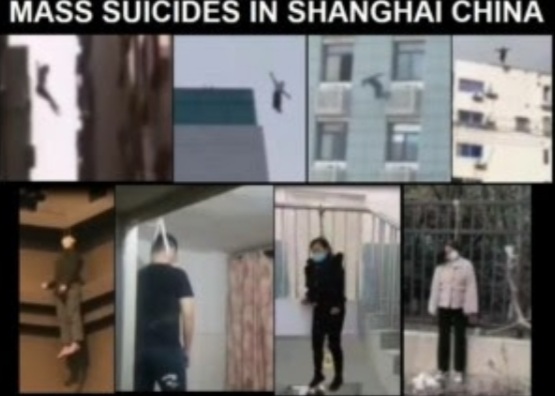 People commit suicide because they cannot get food.
There are horrible images of people jumping to their deaths from buildings while others hang themselves. Dogs and cats are being killed.
Residents screamed from their balconies in protest against the draconian lockdown that allegedly does not even allow them to leave their houses to get food. Anyone who dares to go out on their balconies without a mask is fined directly from their CBDC accounts.
There are also CCP medical officials who make sure that no one who is inside is trying to escape the terror.
Reports coming out of Shanghai show riots now breaking out among desperate people fighting back against police forcing people into quarantine concentration camps, and horrible side effects from the Sinovac COVID-19 vaccines where people are reportedly dropping dead soon after the shots.
Please also support
@familyprotection now on Hive by writing under the tag of @familyprotection, which @canadian-coconut and @markwhittam are the founders and custodians of.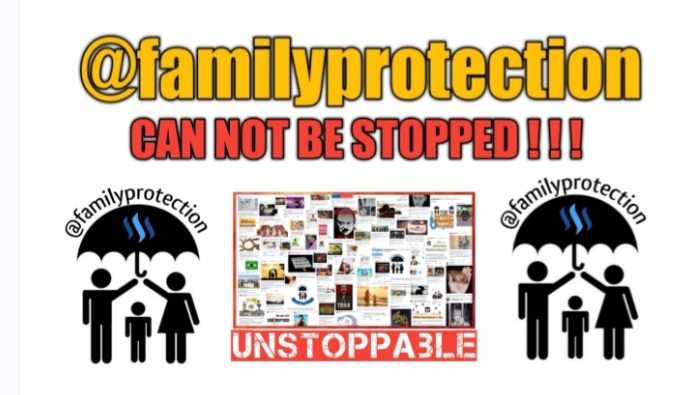 Thanks for reading and your support.
@Scotty777
https://medicalkidnap.com/2022/04/06/horror-show-in-shanghai-babies-taken-from-parents-to-quarantine-centers-drones-and-police-dogs-patrol-deserted-streets-in-chinas-largest-city/
https://medicalkidnap.com/2022/04/19/get-ready-for-forced-lockdowns-as-china-is-once-again-the-boiler-plate-for-what-comes-next/
https://www.zerohedge.com/covid-19/i-have-no-idea-whats-going-shanghai-officials-separate-covid-positive-children-parents