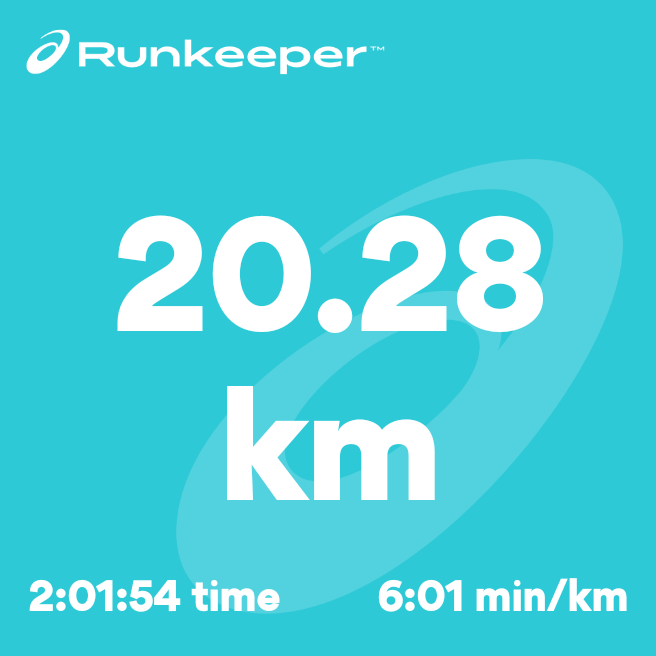 I had a whirlwind Friday that stressed me beyond my capacities (emotional, mental, and financial). I decided to respond this morning in the only way I could.
Well I've been itching for a 20km run for weeks now with me unable to accomplish it due to one reason or the other. Today was different though. I felt like I could keep going, or rather I had to keep going in other to recover myself.
All in, it was a solid run. Only disadvantage is I've not done much by way of activity since then. I don't mind resting though. It has afforded me the opportunity to properly rest and recover from yesterday.
Keep tuning guys