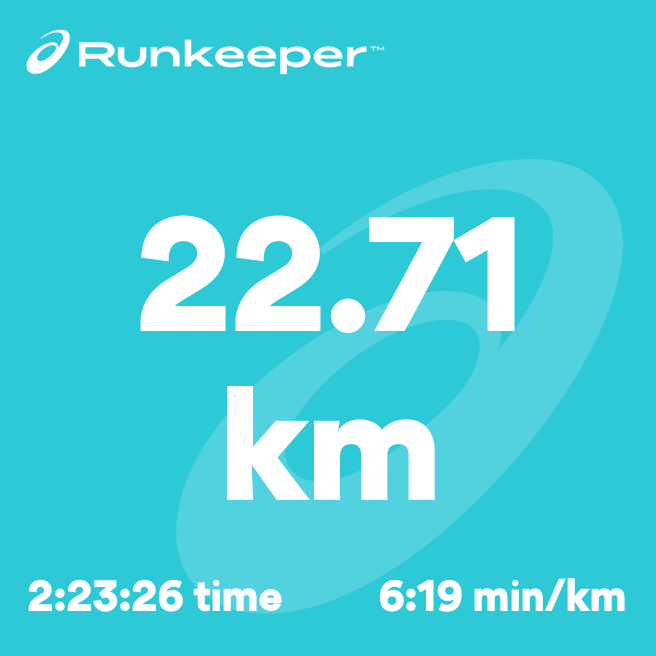 Happy new year from this side guys. I decided to start the year in marathon spirits, or maybe it was more like 22kms for 2022.
Anyways the bottom line is that I went all out, taking things slowly from start to finish. I had help for the last 10kms or so as my friend joined in and cheered me on.
Overall, I enjoyed the run and still felt quite strong after the finish, staying on my feet for about 20-30 minutes after the run.
I think I'll give a full marathon a go this year, as I feel in great shape. We'll see though, as such things usually come with their own challenges.
Happy new year and keep running guys.