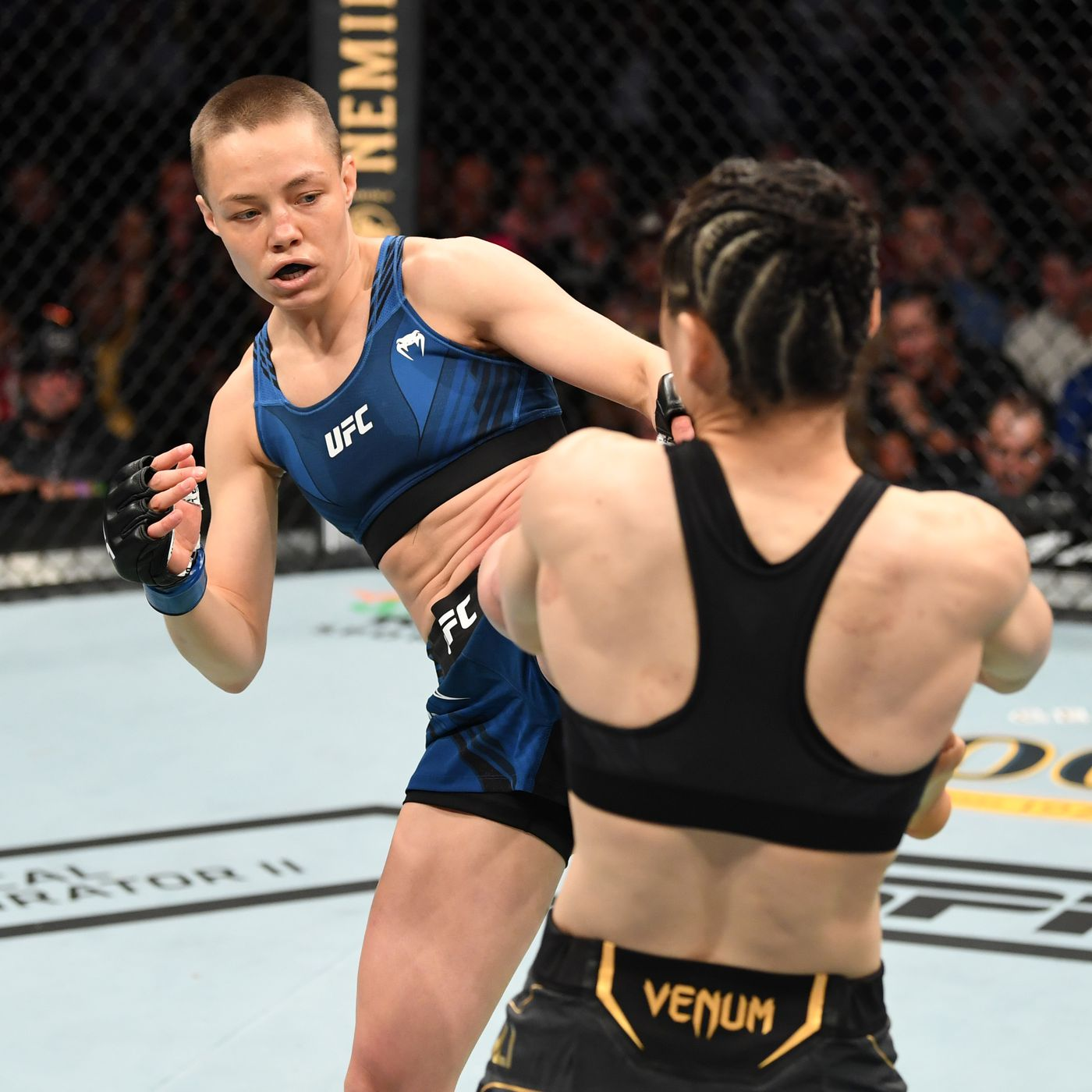 ---


She´s got her belt back!
Yesterday, on April 24, 2021, Rose Namajunas defeated Zhang Weili at UFC 261 and recaptured her title.



At 2:50 she talks about an earthship build coming up in May
---


Watching her post-fight press conference I heard her talking about earthships, so I googled her involvement and found this video of her participating in a build in Indonesia, now I like her even more.