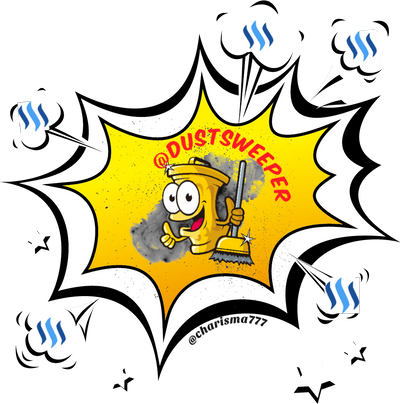 Dustsweeper here from Dusty-land. Just a quick update to let you know about a recent change to the calculated cost per vote. As described in the Dustsweeper FAQ the vote from @dustsweeper were never meant to return a profit, the profit was purely coming from the saved dust.
Initially, the vote value received was 2x the amount paid in. At the time of release, that was the exact amount needed for a breakeven vote. The plan was to introduce a dynamic model that would adjust to the current STEEM and SBD prices, but time constraints and other priorities delayed that from happening.
Dynamic model now in place
With the big price drop, Dustsweeper votes were getting 50% more profitable than advertised. Consider that a small Dusty Gift. :) But we have now implemented a dynamic model that will adjust according to market conditions.
Upvotes received will stay the same and transfers will still be doubled when added to your account, but the amount subtracted from your balance will fluctuate.
So currently a $0.03 @dustsweeper vote, will cost you around $0.045.
If you have any questions, please let us know in the comments below.

Designed by @charisma777
Dustsweeper Stats
Here the latest Dustsweeper statistics.
We have 900 Users registered.
$1200 in total outstanding upvote balance for all users.
A total of $390 saved from turning into dust.
---
---
ps. If you wonder about the cool @dustsweeper graphics above, they were all designed by @charisma777. Please check out her post: https://steemit.com/dust/@charisma777/a-gift-for-dustsweeper
---
Dustsweeper is an initiative supported by Witness @danielsaori. Daniel is also one of the co-founders, together with @davemccoy. Their shared vision is to help newcomers grow and prosper in the STEEM universe.
Seeing a 2 cents profit turn into dust doesn't sound like much, but for someone new, it can make all the difference. @dustsweeper is trying to prevent that potential disappointment by helping protect those tiny profits.
Do you like Dusty? Please give a Witness Vote to @danielsaori