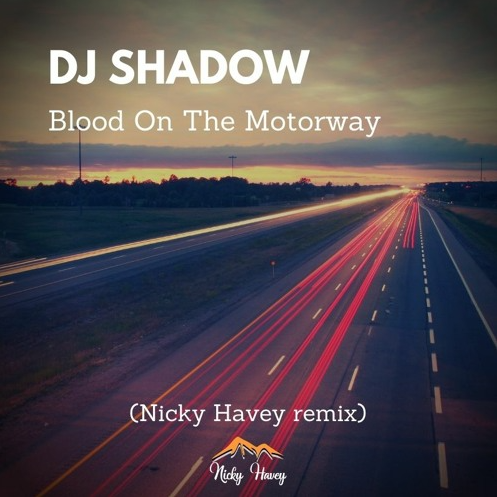 Slowly but surely getting things back in order this side but the good news is that it's the weekend, which means - PARTY TIME! I found this one floating around on the free download list and as I look to upload new music in the coming weeks, it's time to get back in the Drum & Bass spirit of things!
I've not had too much time in the music studio this year but I have finished off a few tracks that I'm excited to share with you all soon. For now though, let me introduce today's freebie (you can download it via the down arrow in the embed below):
https://soundcloud.com/nickyhavey/dj-shadow-blood-on-the-motorway-nicky-havey-remix-free-dl
Remix
I heard the original of DJ Shadow's track on a football highlights program called Match of the Day funnily enough! There was a feature they were doing and the piano chords struck me, some powerful melodies and vocals going on. I heard there was another remix by Hosta (one of my favourite liquid dnb producers) a long time ago but wanted to do my own take.
Hopefully you enjoy it too - happy Saturday!
Nicky