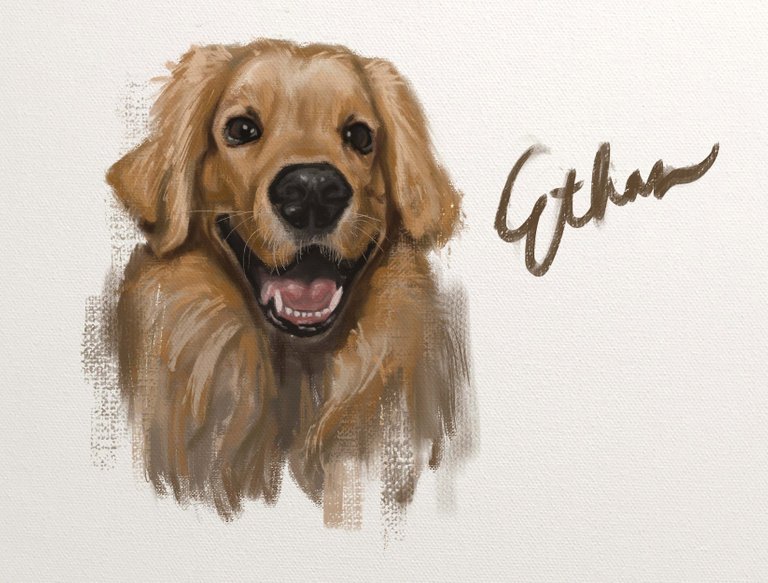 Digital painting done in Procreate

I've been constantly looking for Procreate brushes as I am not that satisfied with brush packs that I have. Procreate brushes (those that came along with the app) looks quite generic to me now and although they are great, I just recognize them instantly when someone else uses it in their digital art. I don't like it when brushes become recognizable. :P
Then I came across this Procreate oil brushes by Artwork by Gabrielle and I liked the sample drawings using it. There's also Procreate Texture brushes but I mostly used the oil ones for this painting study. I paid $10 for each of them although it says on the site you can pay minimum of $9 and $8 respectively.
For this study, I chose to paint my dog Ethan, a naughty golden retriever. :D
I liked the expression on his face and it's like he knew I was taking pictures of him so he was smiling lol.
I used the oil paint brushes and it was fun experimenting with it.
Here is a timelapse video of the study:


I used the oil paint brush set and I mostly used the filbert. That's how it is mostly, you explore and have a lot of choices but only use 1 brush LOL. :P