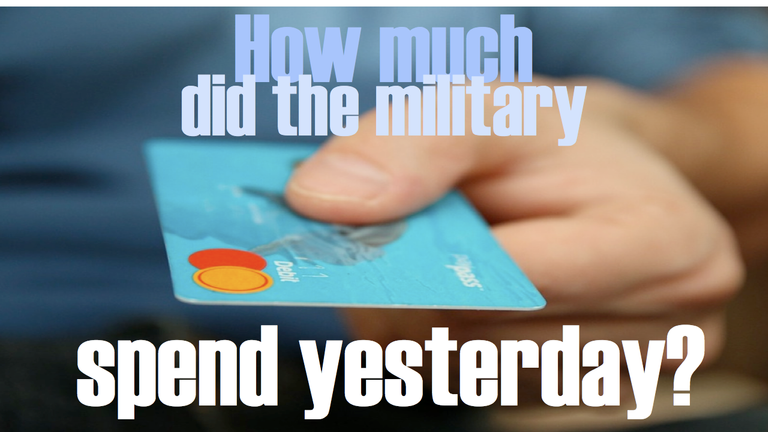 Lockheed Martin was the only company on our watchlist to see an award on Nov. 27. Note that the November to-date totals are current.
Yesterday's breakdown:
BAE: --
Boeing: --
General Dynamics: --
L3: --
Lockheed Martin: $7,563,160 (1 modification)
Northrop Grumman: --
Raytheon: --
November to-date totals:
BAE: $380,601,633
Boeing: $924,191,057
General Dynamics: $939,638,383
L3: $143,624,332
Lockheed Martin: $5,401,127,014
Northrop Grumman: $200,011,682
Raytheon: $1,796,092,120
---
Below are the contracts awarded by the Defense Department
November 27, 2019
totaling $946,253,169
Recent record daily spending: $7.3 billion on October 28, 2019
Navy - $542,046,267
United Technologies Pratt & Whitney Engines (E. Hartford, CT) $521,996,409
Kings Bay Support Services (Alexandria, VA) $20,049,858
Army - $324,228,944
Seaside Engineering & Surveying (Baker, FL), Lowe Engineers (Robert, LA) $240,000,000
Ames Construction (Burnsville, MN) $58,784,850
Technica (Charleston, SC) $17,880,934
Lockheed Martin (Orlando, FL) $7,563,160
Defense Finance & Accounting Service - $41,643,963
KPMG (McLean, VA) $41,643,963
Defense Logistics Agency - $38,333,995
Apteryx (Akron, OH) $20,900,000
RA Miller Industries (Grand Haven, MI) $8,737,000
LVI (Pendergrass, GA) $8,696,995

This information is provided to highlight just how much taxpayer money is spent, per day, to enrich companies participating in the military industrial complex. The idea that our economy requires a governmental redistribution of wealth from individual taxpayers to large corporations that are friendly and well-connected to government came from the Keynesian argument for demand "stimulus" -- that our economy's health depends on higher and higher levels of spending. For this reason, personal saving is discouraged and often penalized by the government. But because individuals still tend to follow personal incentives to save, the Keynesian argument remains in effect: that government should spend money the public is reluctant to spend through tax-and-spend policies. Its spending primarily enriches the military industrial complex, including the big seven: BAE, Boeing, General Dynamics, L3, Lockheed Martin, Northrop Grumman, and Raytheon.