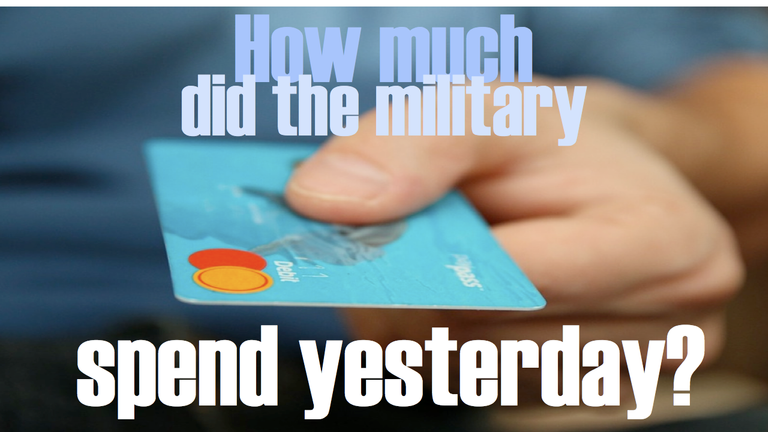 Research into the origins of our ridiculously expensive healthcare industry has been overwhelming my time so I apologize (again) for not posting daily on military spending. The November to-date totals, however, are current. As you can see below, all but one of the awards to our watchlist companies were contract modifications, increases on "firm-fixed-price" contracts. I did miss posting on Lockheed Martin's $3.3 billion contract on Nov. 15, which pushes it up in the lead for November awards. Its closest competitor for November spending is General Dynamics which is nearing the $1 billion mark.
Yesterday's breakdown:
BAE: $11,161,336 (1 modification)
Boeing: $421,692,109 (1 contract, 1 modification)
General Dynamics: --
L3: --
Lockheed Martin: $146,803,861 (2 modifications)
Northrop Grumman: $13,046,971 (1 modification)
Raytheon: $84,769,892 (1 modification)
November to-date totals:
BAE: $349,559,509
Boeing: $523,818,303
General Dynamics: $939,638,383
L3: $133,993,432
Lockheed Martin: $3,784,050,368
Northrop Grumman: $155,011,682
Raytheon: $777,530,639
---
Below are the contracts awarded by the Defense Department
November 19, 2019
totaling $1,029,108,930
Recent record daily spending: $7.3 billion on October 28, 2019
Defense Logistics Agency - $625,039,059
Bell Boeing Joint Project Office (California, MD) $379,377,099
Boeing (St. Louis, MO) $232,003,560
MOOG Inc. (E. Aurora, NY) $13,658,400
Navy - $335,891,571
Lockheed Martin Rotary & Mission Systems (Orlando, FL) $92,205,970
Raytheon Missile Systems (Tucson, AZ) $84,769,892
Kellogg Brown and Root Services (Houston, TX) $56,255,635
Lockheed Martin Rotary & Mission Systems (Manassas, VA) $54,597,891
SeaFix (Saipan, Marianas Protectorate) $15,214,417
Northrop Grumman Systems (Baltimore, MD) $13,046,971
BAE Systems Jacksonville Ship Repair (Jacksonville, FL) $11,161,336
Melwood Horticultural Training Center (Upper Marlboro, MD) $8,639,459
Army - $68,178,300
SAF Inc. (Akron, OH), A&H / AMBICA JV (Livonia, MI) $49,000,000
SIG Sauer (Newington, NH) $10,000,000
CSRA (Huntsville, AL) $9,178,300

This information is provided to highlight just how much taxpayer money is spent, per day, to enrich companies participating in the military industrial complex. The idea that our economy requires a governmental redistribution of wealth from individual taxpayers to large corporations that are friendly and well-connected to government came from the Keynesian argument for demand "stimulus" -- that our economy's health depends on higher and higher levels of spending. For this reason, personal saving is discouraged and often penalized by the government. But because individuals still tend to follow personal incentives to save, the Keynesian argument remains in effect: that government should spend money the public is reluctant to spend through tax-and-spend policies. Its spending primarily enriches the military industrial complex, including the big seven: BAE, Boeing, General Dynamics, L3, Lockheed Martin, Northrop Grumman, and Raytheon.