On 10 June 2022, the Federal Court of Australia found that I had a prima facie case against Meta and Google and gave me leave to serve the class action lawsuit upon them.
See details in this post https://peakd.com/cryptoclassaction/@apshamilton/court-finds-prima-facie-case-for-crypto-class-action
I took a well deserved break over the (Northern Hemisphere) summer, enjoying the Mediterranean sun and sea with @brianoflondon and my family
A few weeks ago I served proceedings on Meta and Google in the old fashion way - by mail (as ordered by the Court), killing quite a few trees in the process. I think it was over 500 pages to each of them.
The Court has set a case management hearing has been set for 21 Sep 2022, where the schedule for the rest of the litigation will be worked out.
First up after that will hopefully be the hearing on my application for a No Adverse Costs Order - so that I won't have to pay Meta or Google's legal costs if I am unsuccessful.
This is critical to de-risk the lawsuit and allow it to proceed, as potential legal costs would normally prevent any sane person from suing big companies like this.
This is the first time anyone has applied for a No Adverse Cost Order, so I'm making legal history.
If I win a No Adverse Cost Order then it will be all systems go on the biggest class action in history...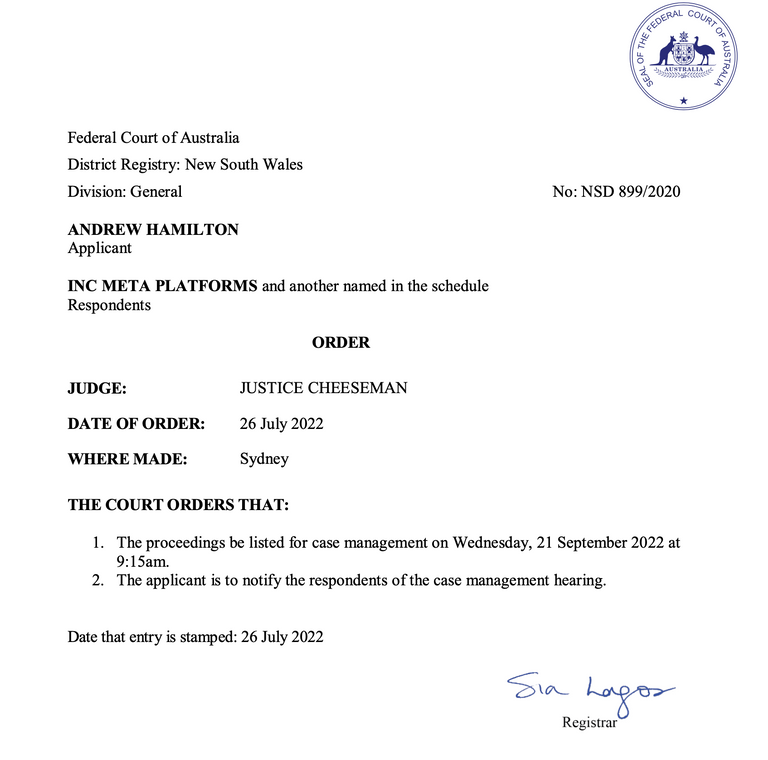 Please vote for my Hive witness. (KeyChain or HiveSigner)