I hope you have all had a beautiful Easter holiday! :)
I have just returned home from the Krk Island in Croatia where I spent a couple of days during the holiday. I have been to Croatia several times, but I have never been to the Krk Island itself. Well, according to my wife we have (and I have some vague memory of it), but then we just took a boat from Crikvenica to someplace on the island, left the boat for some minutes on the Krk Island, before we went back on the boat and returned to Crikvenica again. In other words, this was my first real stay on the island.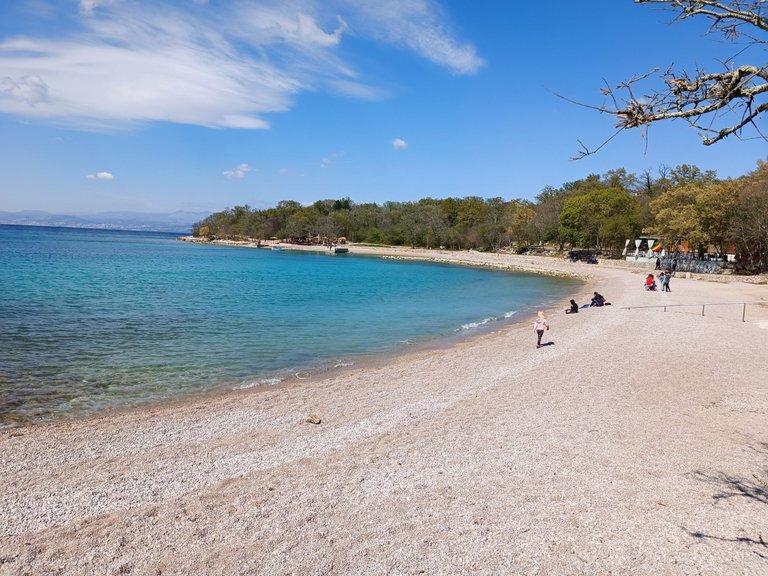 Krk is really stunning!
I am a big fan of Zagreb, but after my stay at Krk right now, I am an even bigger fan of this Island. It was quite amazing just the size of the island, and even more, the hills and the ups and downs of the island.
During the first day of our stay, we used some SUPs. It was my first time ever using a SUP and I was scared of falling into the water which was only 11 Celsius, but luckily, I managed to sit on top of the SUP and enjoy the ride this first time. Next time I will probably dare to stand up as well (I was just sitting and paddling this time).
But, the feeling of being in the sea in beautiful and clean water with those mighty hills (at least they felt might from the sea perspective), was an awesome experience!
The weather wasn't entirely on our side as it got really windy during our last two days on Krk, but we don't really want to complain, because the sun was shining and we had a great time no matter what!
All in all... Krk was great!
We loved our stay in Krk, and I for sure would like to return here later. The beaches were nice, the atmosphere of the island was great, and there are so much to discover. And who knows, maybe it would be cool to move on even further and also visit Cres the next time we decide to discover the land of @drax?! :)