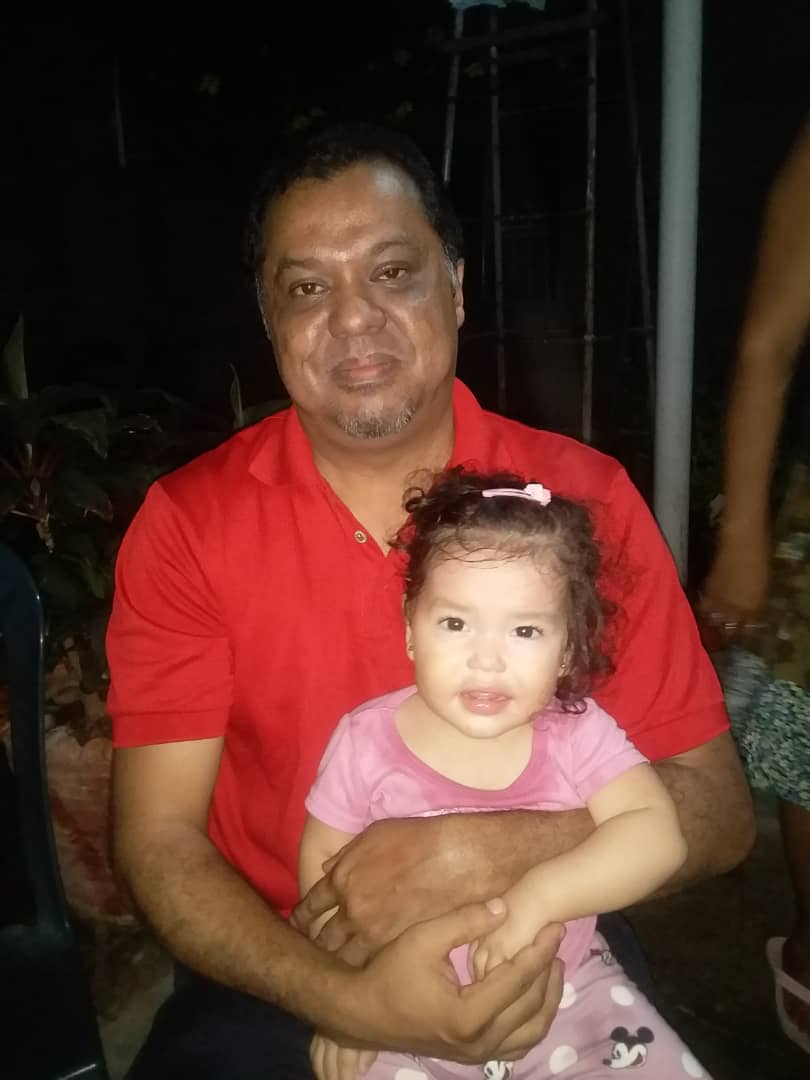 Greetings again my dear friends of this wonderful platform, one of the things that allow me to enjoy life are wonderful moments with the people I appreciate and value from the heart, this time I meet a beautiful princess who is a member of the family and has brought us excellent emotions in our lives, her name is Diana Isabela daughter of my cousin Carlos.
This beautiful baby girl turned one year old last July 12 which we celebrated as a family that day, and today we continue with a small family reunion with the continuation of this celebration, the arrival of a son and daughter is one of the best experiences that life can give us and that is why we must value the arrival of them in our lives.
Diana Isabel spent all night exercising from one place to another in order to continue increasing her experience in walking and she did this in the company of her cousin Nicole, who is my beautiful daughter, while we shared some anecdotes of the family sharing last July 12, these are moments that we must continue sowing in our time of life to make sense of everything we do.
In reality we ended up having a great time even though we were accompanied by the usual power cut, many congratulations and love to the little princess Diana Isabela and that with her parents live many moments like these because they fill our hearts with joy, and that is what we are in search every day.
Until another opportunity my dear friends.
Note: The image is property of the author.